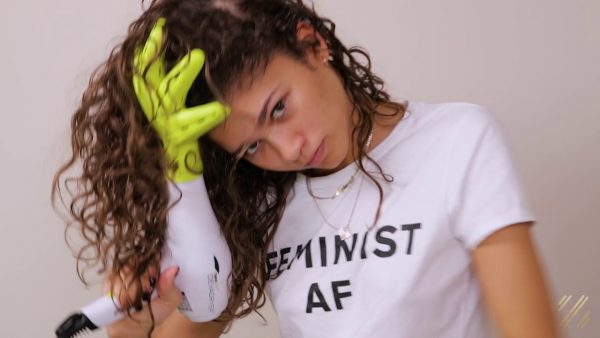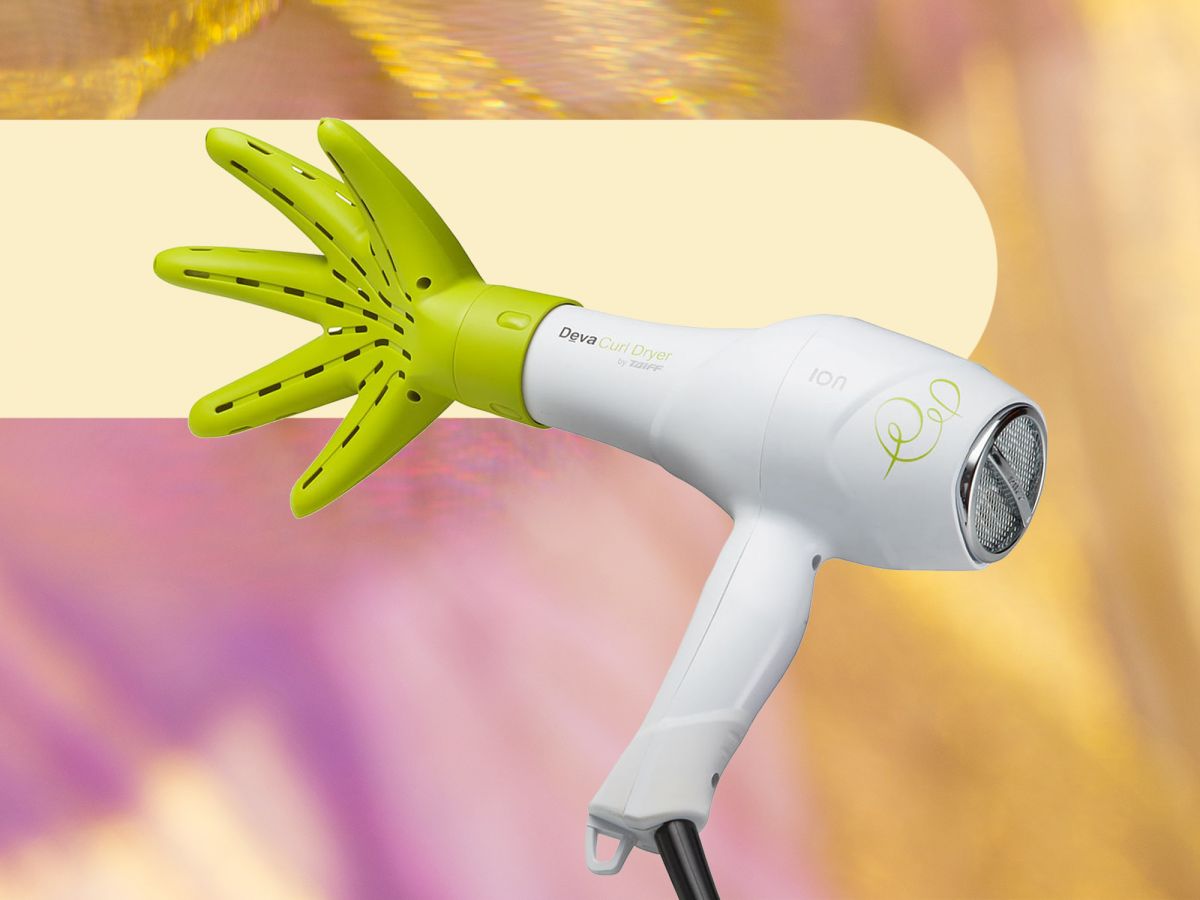 Fresh out of the shower, your curls are living their best lives. You've fed them the best deep conditioners, removed all knots and tangles, and scrunched them to the gods. Now, your definition is amazing, but there's one problem: dry time.
Once your hair is wet and prepped, the work truly begins. That's when you need to get your curls from drenched to dry, or run the risk of water — and product — seeping from your hair, ruining your fresh T-shirt, and still feeling damp when lunchtime rolls around. For some, air-drying is ideal, but for others, hours of time between wet and dry hair isn't. But the right diffuser will give you defined, perfectly-dried hair without the damage or disruption of your curl pattern (and, with it, frizz).
Unlike traditional hair-dryer attachments (like the rectangular blowout nozzle, or comb piece for detangling), a diffuser allows you to gently cup your curls and distribute air evenly throughout your hair. Even if your strands don't consume hours of time to air dry, diffusers can also come in handy if you're in a pinch for time before a 9 a.m. meeting or a brunch date. So, to save you a few extra minutes in the morning — and from ruining a new T-shirt — we've rounded up some of the best diffuser attachments for curly hair, ahead.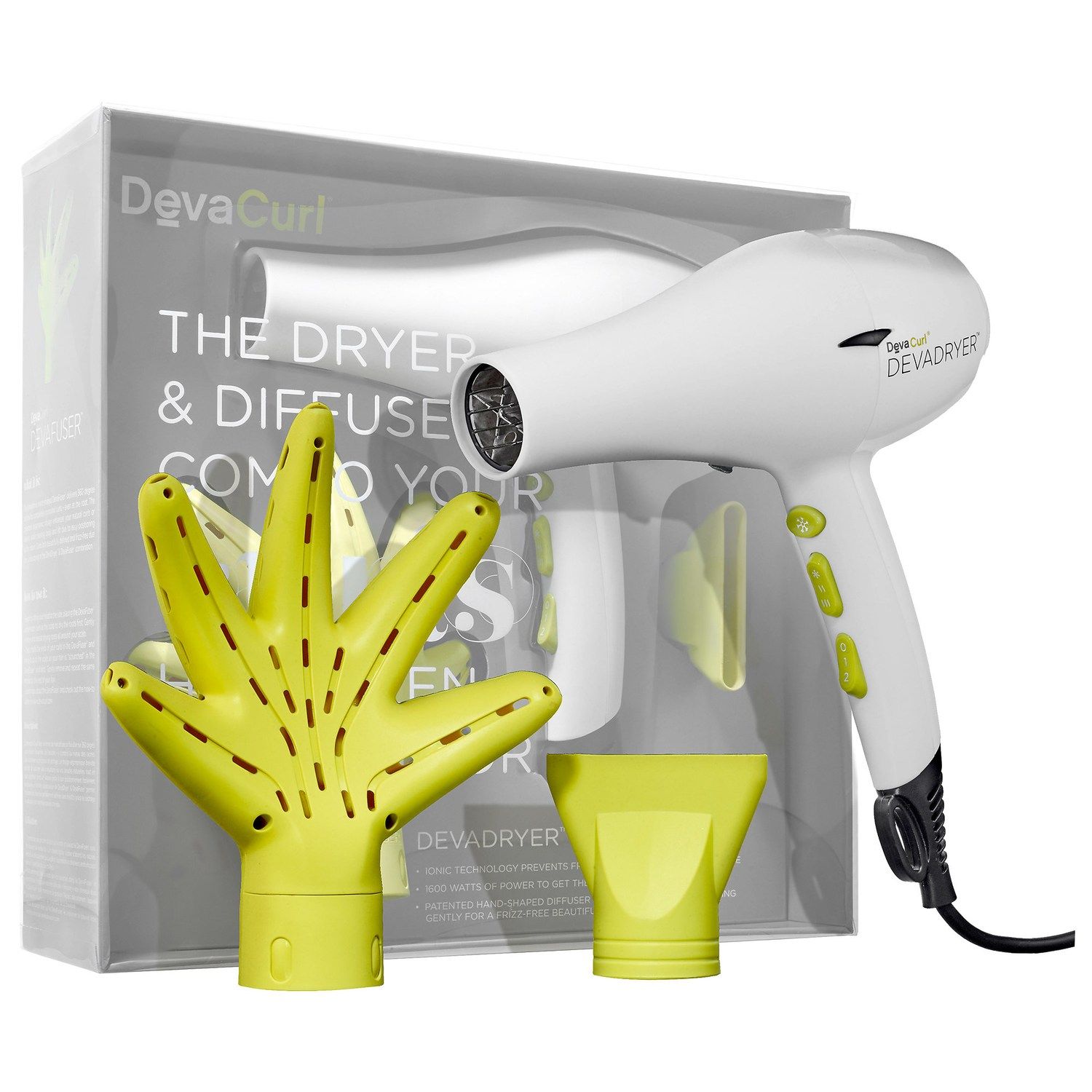 In addition to the lime-green claw attachment's obvious appeal, this Devacurl system actually works. It uses ionic technology to deliver controlled, even temperature to your curls without frying them to death. The slightly-cupped shape also allows you to gently clump your curls without disturbing them, so tugging and frizzing are a non-issue — even Zendaya can vouch for it.
DevaCurl Dryer & Diffuser Combo , $159, available at Sephora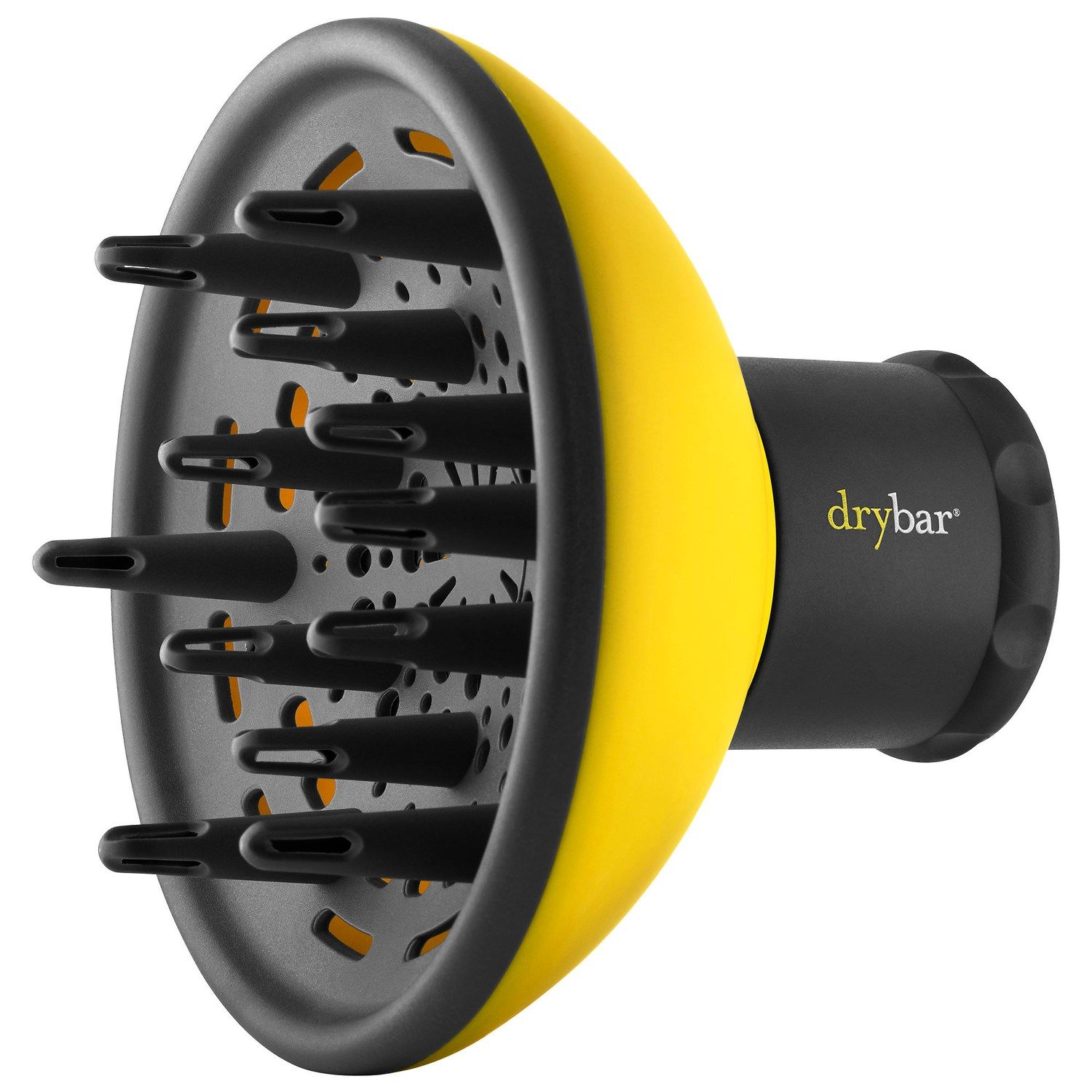 If you already have a hair dryer you love, you don't need to invest in a whole new system. Just get a reliable diffuser attachment that fits on your dryer, like this one from Drybar. It's compatible with most hair dryers (including the brand's Buttercup tool), so no matter what you're working with at home, you can still achieve salon-worthy curls.
DryBar The Bouncer Diffuser, $34, available at Sephora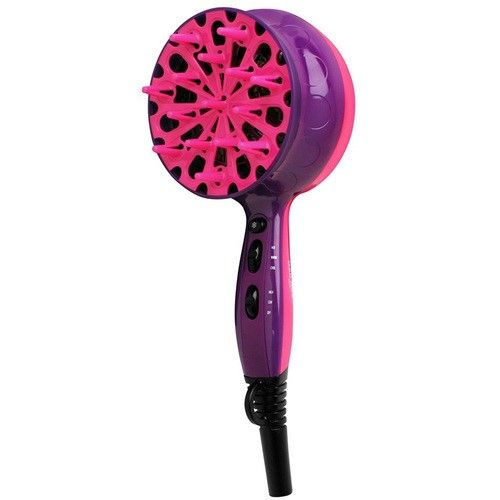 If your traditional hair dryer and diffuser had a baby, this would be it. It comes with the fingers already in place, so all you have to do is plug it in, select your heat setting, and style your hair. In the event that you want to scale back on volume, you can remove the pink attachment and dry your hair without it.
Bed Head Curls in Check 1875 Watt Diffuser Hair Dryer, $29.82, available at Jet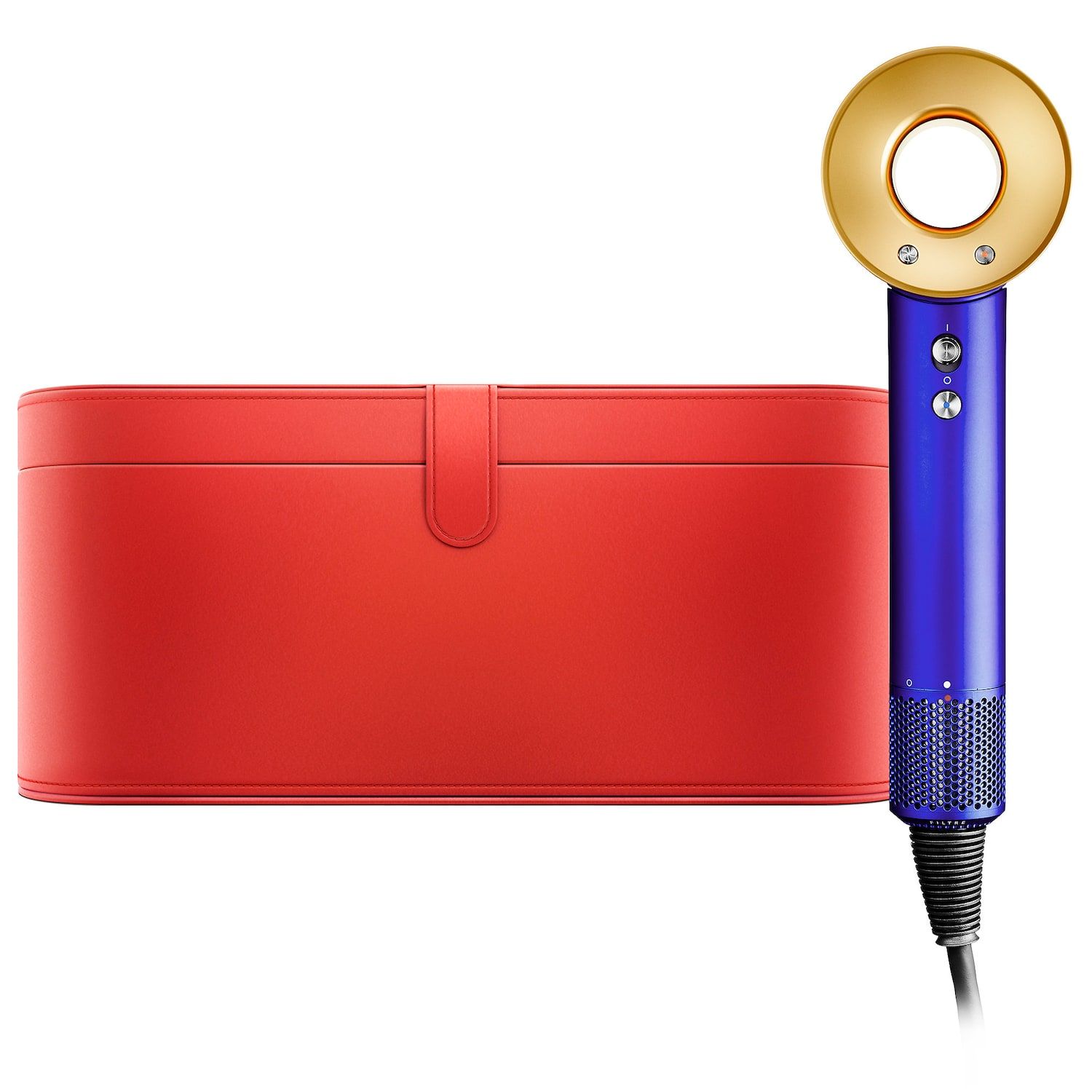 Dyson's Supersonic Hairdryer isn't an award winner for nothing: It's extremely versatile and can give you the sleekest blowout or diffuse your curls, depending on your needs. It has an attachment made specifically for styling curls, but we'd be lying if we said we didn't occasionally use the OG hollow nozzle to style a wash-and-go.
Dyson Supersonic Hair Dryer 23.75 Karat Gold, $499, available at Sephora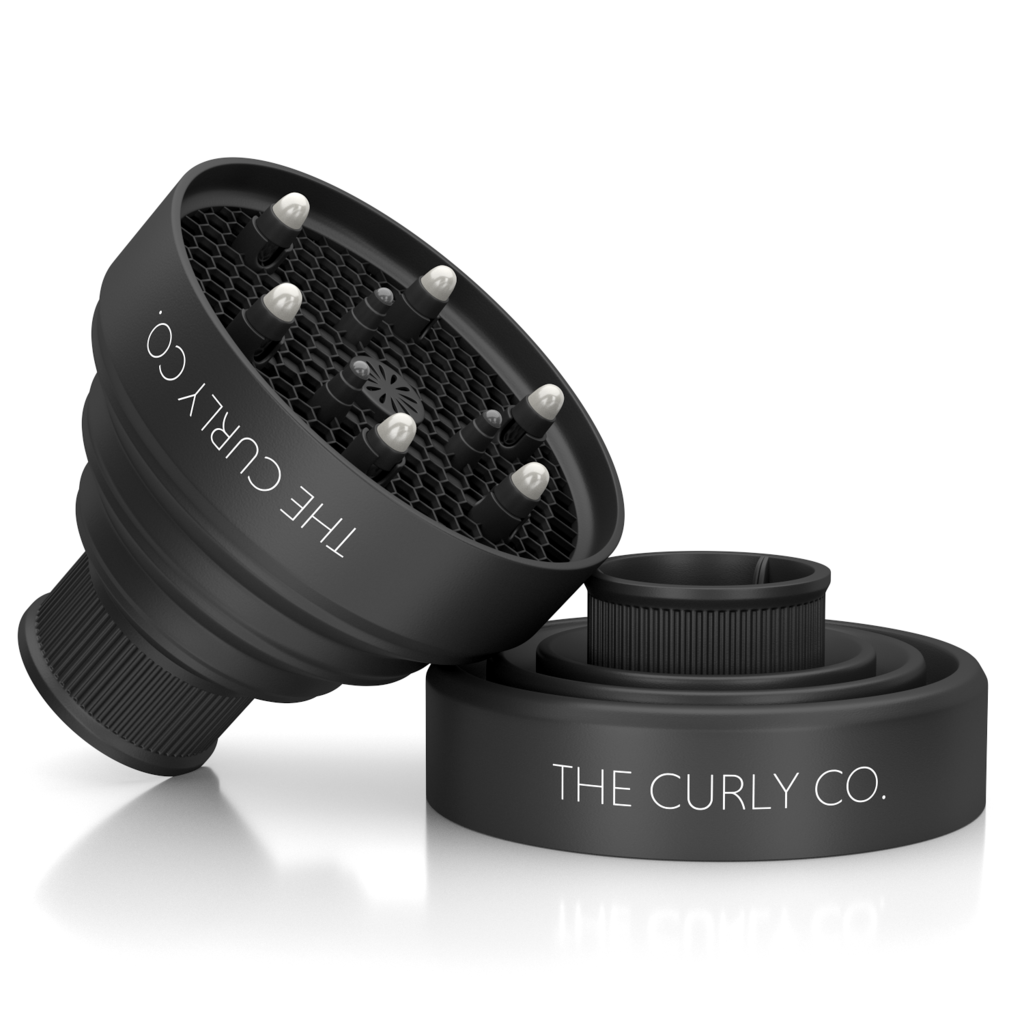 Diffusers make a huge difference in our styling routine
and
results, but many of them just aren't compact for traveling. For curly girls who are constantly on the go, investing in this flexible attachment will change your life. It's expandable, which means you can squish it flat in your suitcase and pop it onto your hotel hairdryer — so you can still thoroughly dry your hair on vacation without lugging your entire
hot-tool
collection around.
The Curly Co. Collapsible Hair Diffuser , $14.99, available at The Curly Co

Sometimes hotel dryers can be shady (and flake on you when you need it most), so if you insist on packing your tools, pick up this Sephora Collection set. It has a mini dryer, blowout nozzle, and mini diffuser attachment, so the style possibilities are endless. It's also rose gold and only $32 — if that isn't glorious, we don't know what is.
Sephora Collection Mini Blast Ionic Blow Dryer, $32, available at Sephora
Click HERE to read more from Refinery29


Loading ...