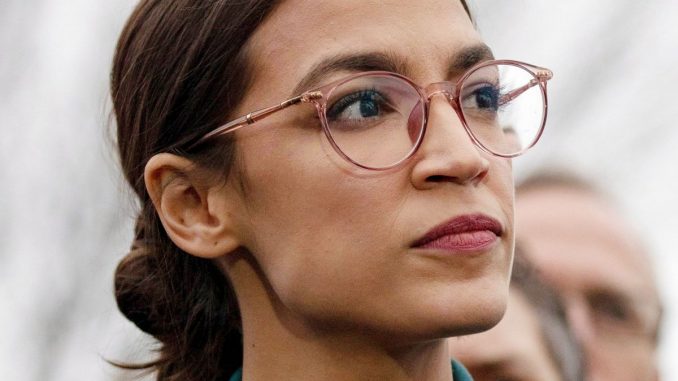 Photo: REX/Shutterstock.
In her 2009 self-help book The Trump Card: Playing to Win In Work and Life, Ivanka Trump (or, her ghostwriter) recalls her first entrepreneurial venture: a lemonade stand with her brothers. She makes sure to point out that their parents didn't help them at all, and that their stand's location "at the end of a cul-de-sac in an affluent community of spacious homes on sprawling properties" kept them from having any customers. You almost begin to think that she understands what structural disadvantages are!
But then, Ivanka's hired help steps in to boost the business (heiresses, they're just like us). "As good fortune would have it, we had a bodyguard that summer, and it fell to him to watch us in an unobtrusive way whenever we left our front yard. That cast him as our target market, and by the end of the afternoon we got this poor guy to drink so much lemonade it's a wonder his bladder didn't burst. Just to keep us in business." Ah, good old-fashioned worker exploitation to maximize profits.
This childhood anecdote can help us understand Ivanka's recent interview with Fox News' Steve Hilton, in which she slammed the jobs guarantee in Rep. Alexandria Ocasio-Cortez' Green New Deal program.
"You've got people who will see that offer from the Democrats, from the progressive Democrats, Alexandria Ocasio-Cortez: 'Here's the Green New Deal, here's the guarantee of a job,' and think, 'Yeah, that's what I want, it's that simple.' What do you say to those people?" Hilton asked Ivanka in the interview, which will air in full on Sunday.
"I don't think most Americans, in their heart, want to be given something," responded Ivanka, who has been given every job in her life. "I've spent a lot of time traveling around this country over the last four years. People want to work for what they get. So, I think that this idea of a guaranteed minimum is not something most people want. They want the ability to be able to secure a job. They want the ability to live in a country where's there's the potential for upward mobility."
Hilton then asked her whether she thinks the 2020 election will be framed as a standoff between Trump's capitalism and the socialist proposals percolating in the left wing of the Democratic party. She non-answered in a typically Trumpian way: "America is doing very well and it stands in quite sharp contrast to the rest of the world. So, not only are we doing well, much of the world has slowed down in terms of the pace of their growth."
On Tuesday evening, AOC fired back at Ivanka. "As a person who actually worked for tips and hourly wages in my life, instead of having to learn about it second-hand, I can tell you that most people want to be paid enough to live," she wrote. "A living wage isn't a gift, it's a right. Workers are often paid far less than the value they create." She then cited data that shows just how much the gap between productivity and wages has increased in the past four decades. Meaning, we're working harder and making less money.
As a person who actually worked for tips & hourly wages in my life, instead of having to learn about it 2nd-hand, I can tell you that most people want to be paid enough to live.
A living wage isn't a gift, it's a right. Workers are often paid far less than the value they create. https://t.co/P5FsQuhCTW
— Alexandria Ocasio-Cortez (@AOC) February 26, 2019
Here's a tip: Believe the woman who had to rebuild her whole life when her father passed away, and who was mixing drinks up until her Congressional run — not the one who starred in a documentary called Born Rich.
Imagine attacking a Jobs Guarantee by saying 'people prefer to earn money.'
— Alexandria Ocasio-Cortez (@AOC) February 26, 2019
The
Green New Deal
, which AOC has helped bring from the fringes into the mainstream American conversation, is a sweeping reform that seeks to tackle fast-encroaching climate change and income inequality in the next decade. Some of its goals include achieving net-zero greenhouse gas emissions in the next 10 years, creating millions of green jobs, and upgrading to energy-efficient infrastructure. In an effort not seen since Franklin D. Roosevelt's New Deal in the 1930s, which completely transformed the country's economy, it includes an ambitious
federal jobs guarantee
, which ensures "a job with a family-sustaining wage, adequate family and medical leave, paid vacations, and retirement security to all people of the United States." All the Democratic presidential hopefuls, including Sens. Kirsten Gillibrand, Kamala Harris, and Elizabeth Warren, enthusiastically support the plan.
Meanwhile, Ivanka's solution for widespread inequality and crumbling infrastructure in America seems to be traveling around and participating in photo ops on fork lifts, wearing hardhats, and various other blue-collar cosplay. President Trump recently boasted that his daughter had created "millions of jobs," referring to the White House's Pledge to America's Workers initiative, when what her program actually does is sign on companies to provide training opportunities to 6.5 million people over the next five years. Which is fine! But not exactly the large-scale plan we need as time is running out to address both climate change and inequality.
A living wage isn't a gift, it's a right.
And contrary to what Ivanka believes is in Americans' "heart," the majority of people are behind the Green New Deal. According to a recent poll of nearly 1,000 registered voters by the Yale Program on Climate Communication, 81% of voters said they support its proposals, including transitioning the U.S. to using 100% clean energy and providing training for green jobs. The survey showed that 92% of Democrats, 88% of Independents, and even 64% of Republicans support the Green New Deal.
The 2018 National Youth Poll from the Harvard Kennedy School's Institute of Politics found that 56% of Americans ages 18 to 29, and 63% of likely young voters, support a federal jobs guarantee.
Sorry, Ms. I Turned Lemons Into Lemonade, the people have spoken.
It's not just that Ivanka is staggeringly, glaringly out of touch, considering she accrues millions just by sitting around. With statements like this, she's not just showing us her ignorance. She's fanning the flames of a culture war to win easy points with her father's base. She's also knowingly joining the right's mission to smear AOC for literally everything she does, and playing into an "evil socialists" narrative when people just want the opportunity to earn a living. We're not buying what she's selling.
— Ken Klippenstein (@kenklippenstein) February 26, 2019
Click HERE to read more from Refinery29


Loading ...