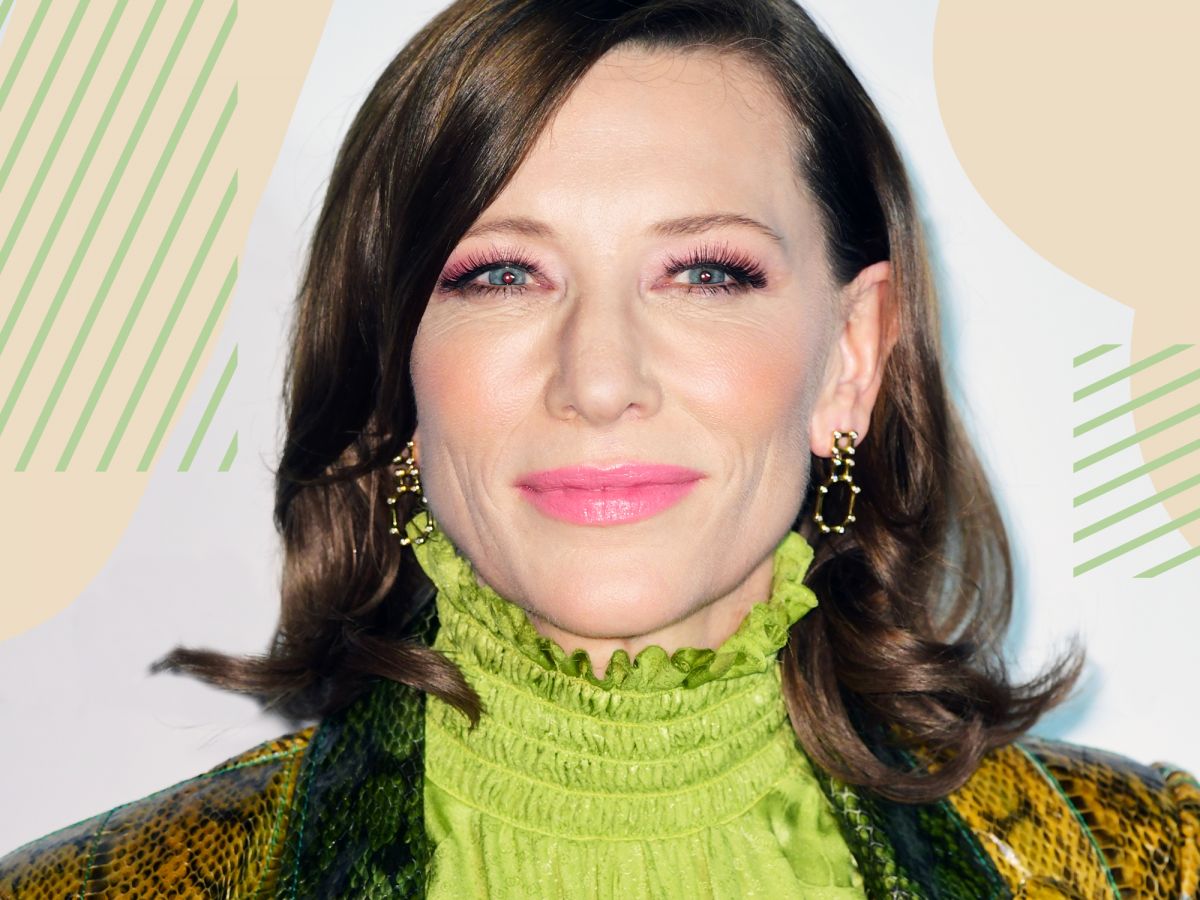 Hollywood is filled with talented actors, but only a few are considered movie royalty, and Cate Blanchett is one of those people. Blanchett has starred in over 69 movies in her 30-year career, won two Oscars, and continues to top every single best-dressed list since becoming a household name. Bottom line: She's a star.
Off the screen and in real life, Blanchett is a bit of a beauty savant. She may be most known for her fearless hair evolution (she is the queen of bob haircuts), but she's also a lover of luxe skin care. In fact, her complexion is so impeccable that we're starting to believe Ponce de León was wrong and the Fountain of Youth does exist — and Blanchett found it in the early '90s.
Alas, a secret well of anti-aging water isn't to credit for Blanchett's flawless complexion, it's esthetician Georgia Louise. The skin pro may call New York City her home base, but she has famous clients from all over the world come to visit her for her bespoke facial treatments, including Blanchett.
Ahead, we asked Louise for all her pro secrets to getting Blanchett's flawless skin.
She Always Wants To Look Fresh
"Two years ago, I was introduced to Cate by Sandra [Bullock] while they were filming Ocean's 8, and she's been in my hands from that moment onward. Cate was looking for non-invasive anti-aging treatments to play her character [Lou]. Cate knew she wanted to have healthy-looking skin and a flawless, smooth complexion. It was important for her character to always have fresh skin because she was always done up in bright lipstick and makeup [on camera], but Cate never wanted it to look fake or artificial. I'd see her every two weeks while she was filming, which lasted about six to nine months, spending most of that time focusing on building up her collagen and the firmness in her skin. "
"Cate is a natural beauty so she's all about natural-looking skin. I've been creating lots of custom facial treatments for her using micro-currents and radio-frequency, mostly non-invasive modalities to tighten and stimulate collagen. We keep her skin looking like glass, with lots of vitamin C to help brighten and a big emphasis on detoxing and de-puffing."
She Unwinds While De-Puffing
"We spend a lot of time on lymphatic massage. I use a combination of my hands, tools, and machines. I have a lymph machine, which is basically like a vacuum with rollerballs. I also like to use a combo of my Lift + Sculpt Butterfly Stone and hands. On average, I'm spending at least 30 minutes of her time, which is about an hour and a half in total, to lift and massage her face."
She Isn't Against At-Home Devices
"For on-the-go, I recommend devices, like my LED mask. There's no reason you can't do a treatment at home when you can't make it to an esthetician. Cate's really thankful for the devices because they can maintain a glow on the go."
She's Not Immune To Post-Production Reboots
"Clients come to me after filming all the time because their skin has been abused by makeup. If their pores are blocked, I initially try to recondition the skin and get it back to a healthy state with a few sessions of deep cleaning and flushing out the skin with more aggressive chemical peels. I usually recommend someone coming to me about twice a month after filming — especially after working on a movie for a longer period of time.
"I see skin that's stressed and dehydrated, too, from all the traveling. So, we detox and then rehydrate. It's always a customized treatment and bespoke to the client. You can't give one facial for all."
Promote your product line on a page similar to this. Contact matt at oyetimes.com for more details.
Click HERE to read more from Refinery29


Loading ...