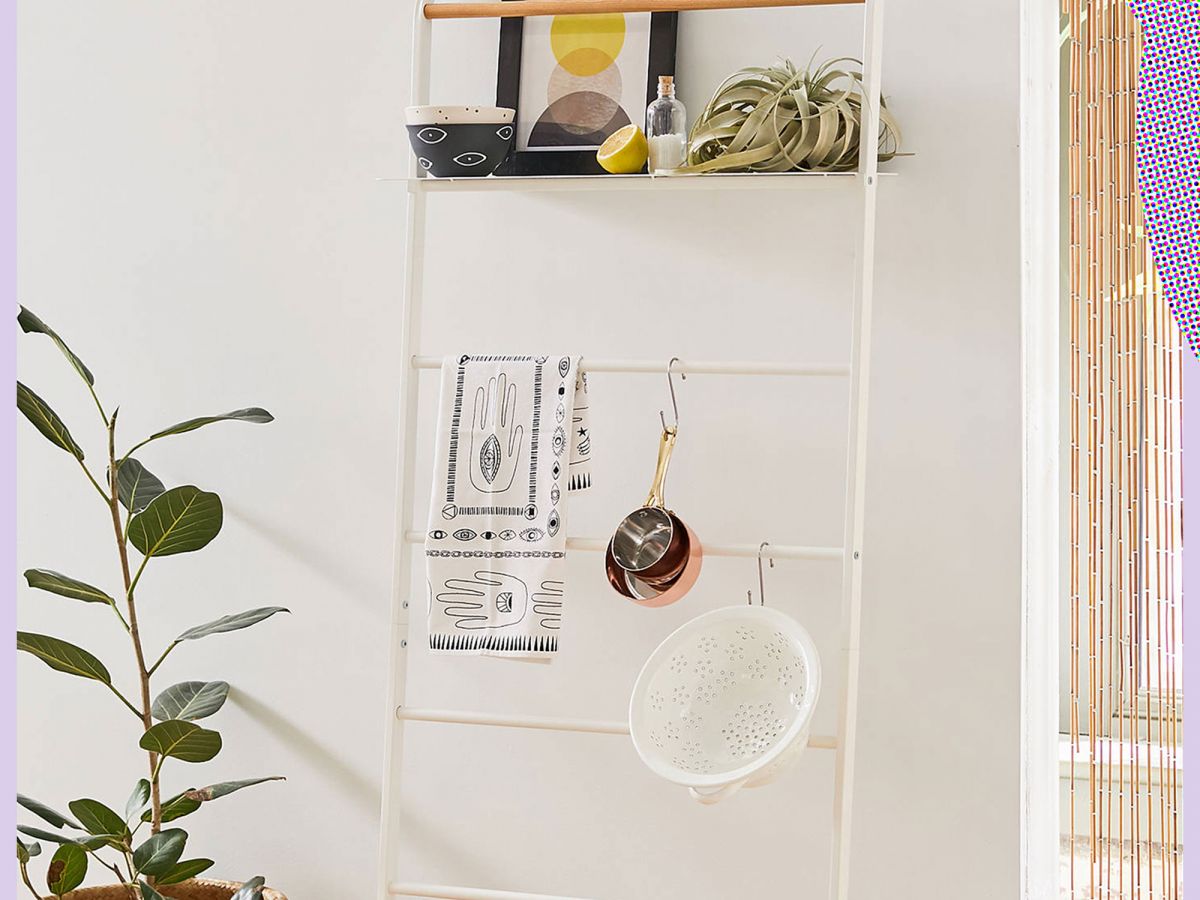 Living the small space lifestyle is an ongoing battle of trying to do more with the less. Sometimes, after an exhaustive search, we strike the furniture jackpot with a piece that epitomizes our spacial, stylistic, and budgetary trifecta. But just because these home buys are a rarity, doesn't mean that there aren't multiple viable options out there…It's a matter of finding the time to hunt them down.
If turning small space furniture hunting into a full-time job isn't in the cards right now, don't sweat it — because we've got you and your tiny apartment's back. Every month we're hula-hooping our way through the best buys in budget, size, and statement-making — from chic nesting tables to decorative room dividers, sleek units with extra shelving, comfy ottomans with secret storage, and even a loveseat. Scroll on for the under $150 furniture finds that will maximize tight spaces while keeping minimalism and style top of mind — so you can easily shop, decorate, and relax without ever leaving your tiny abode (or quitting your day job).
Promote your product line on a page similar to this. Contact matt at oyetimes.com for more details.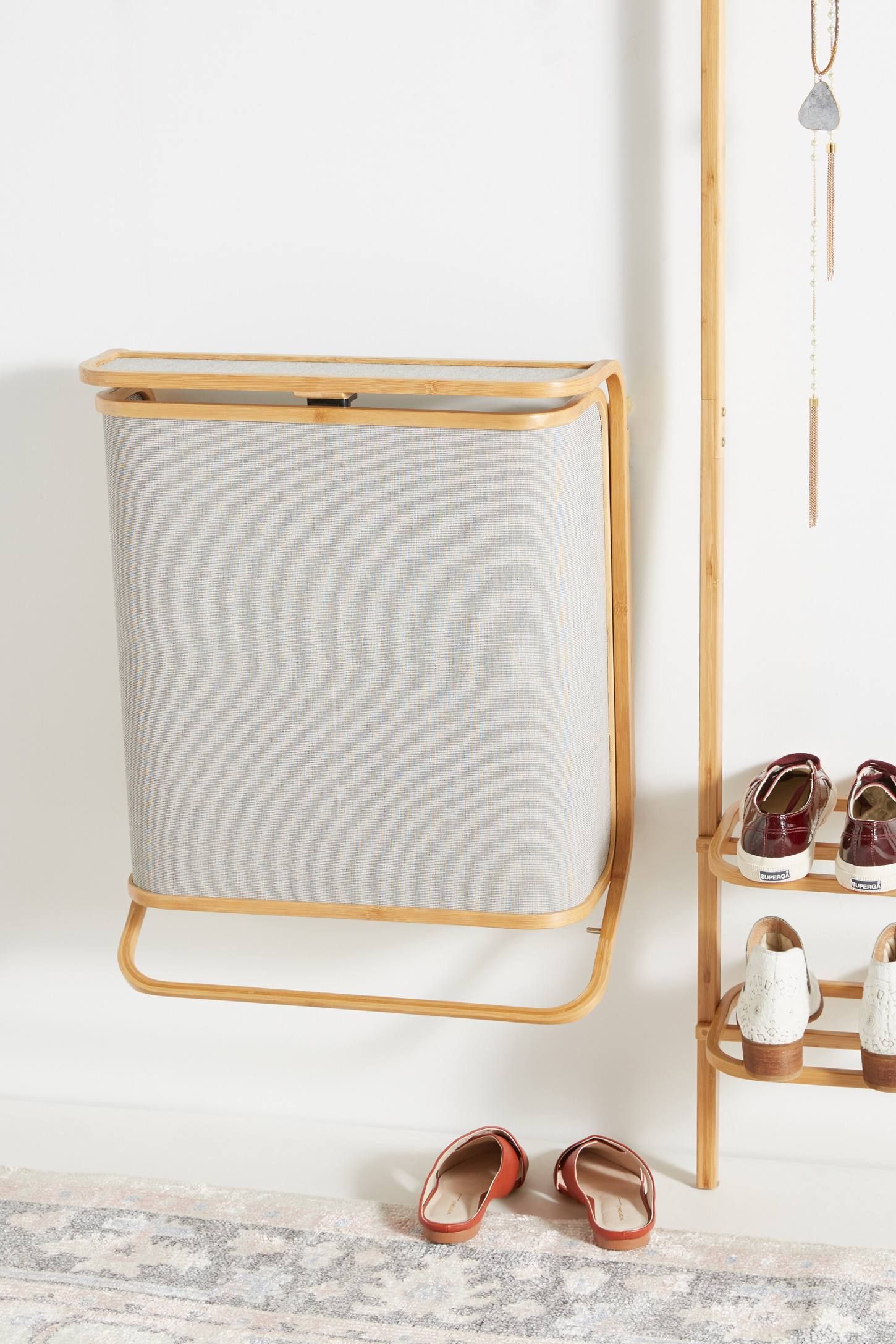 When You Don't Have A Closet To Put A Hamper In
Instead of airing your dirty laundry, store it inside this stylish bamboo solution that can be discreetly mounted to a wall area inside your small-space.
Anthropologie Bamboo Hamper, $148, available at Anthropologie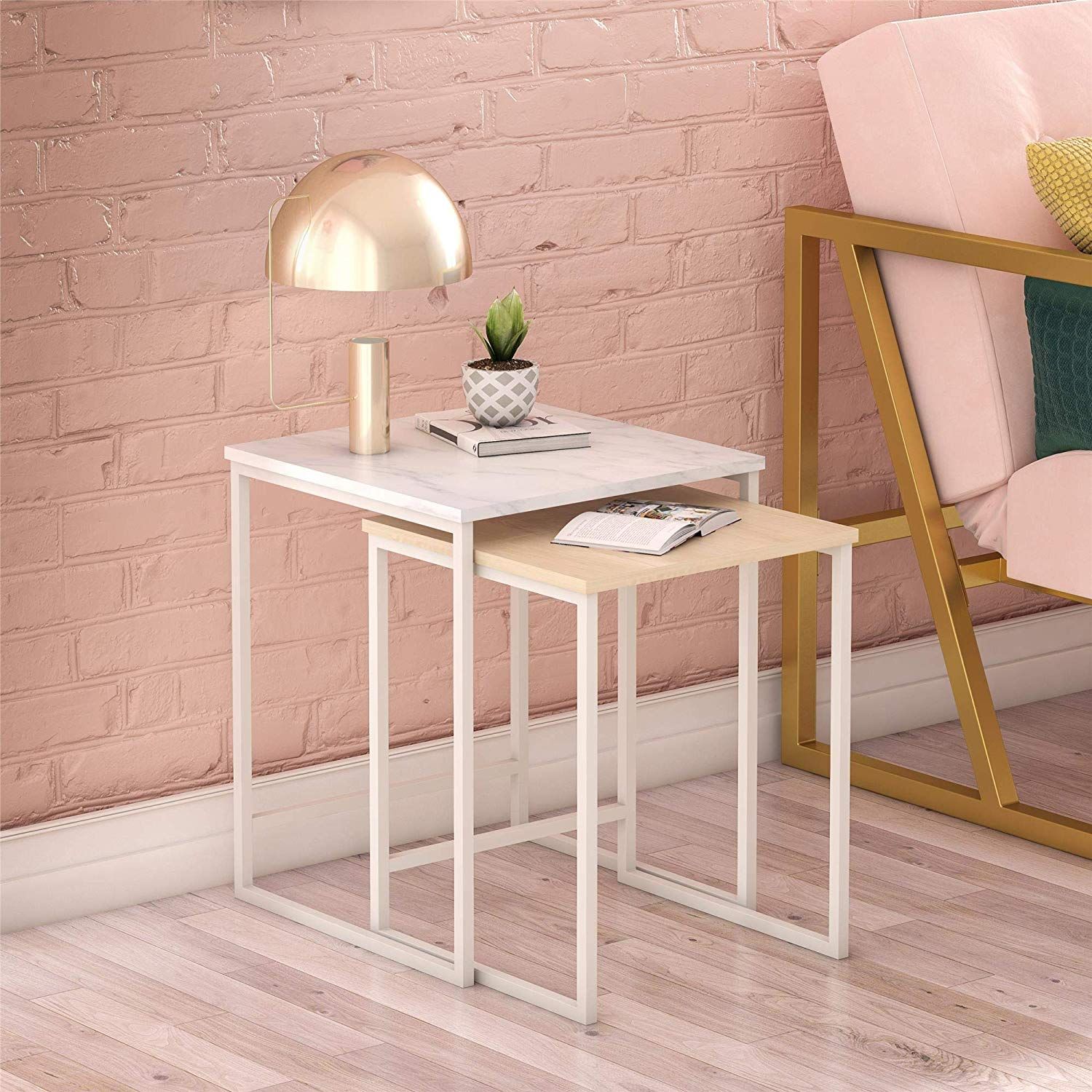 When You Need (But Can't Sacrifice) More Table Space
Go the nesting-table route — this rustic-sleek duo is ready to open up surface area wherever you need it, and stack up wherever you don't.
CosmoLiving Scarlett Nesting Tables, White Marble & Natural, $74.98, available at Amazon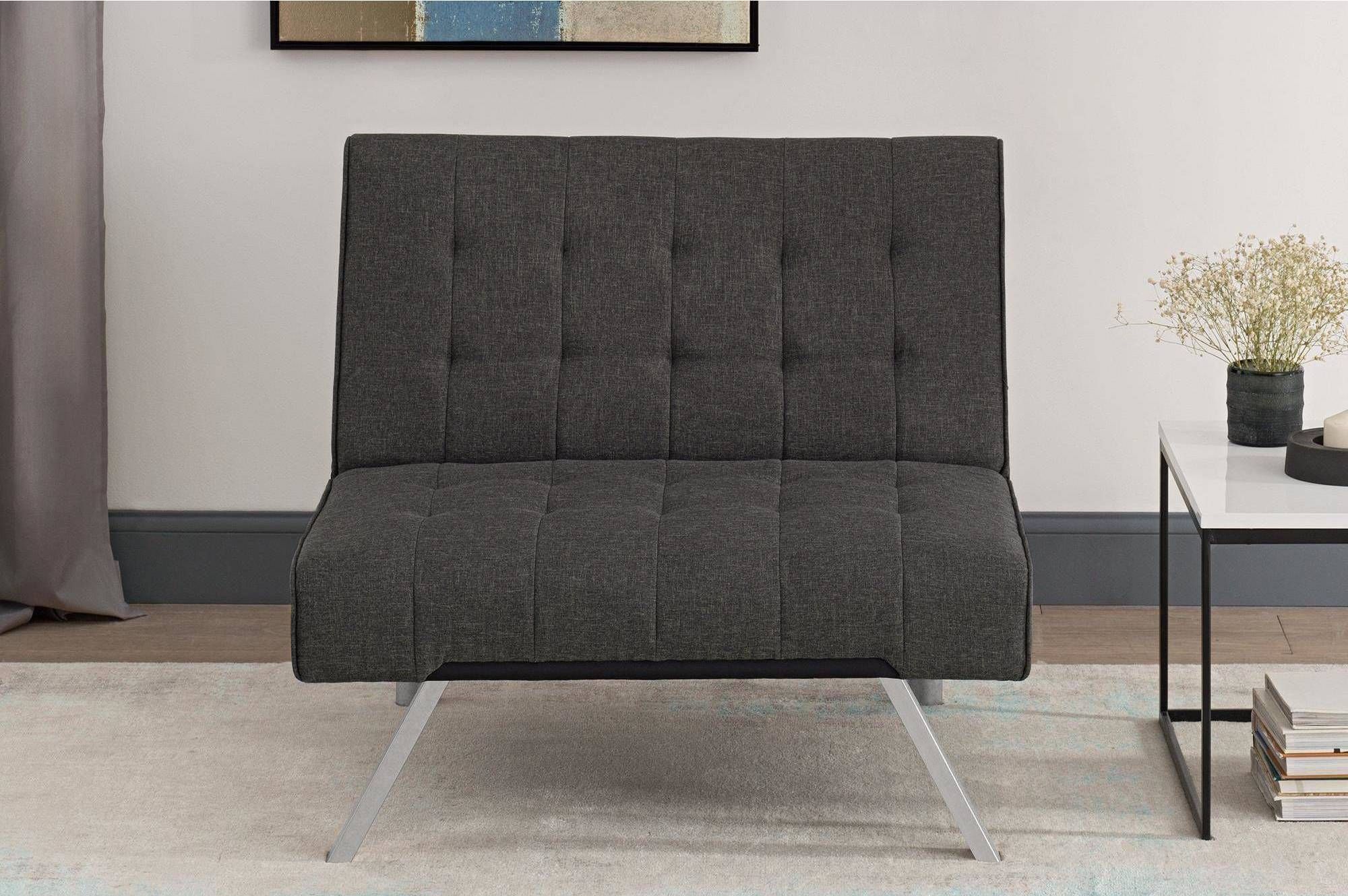 When Your Apartment Won't Fit A Full Sofa
This affordable and stylish, oversized armchair has compact extra-lounging needs covered.
DHP Emily Tufted Oversized Armchair, $116.8, available at Walmart

When Your Floor Square Footage Is Nearly Nonexistent
This etherial hanging shelf will elevate your essentials where cramped floor space can't.
Urban Outfitters Gemma Floating Nightstand Shelf, $59, available at Urban Outfitters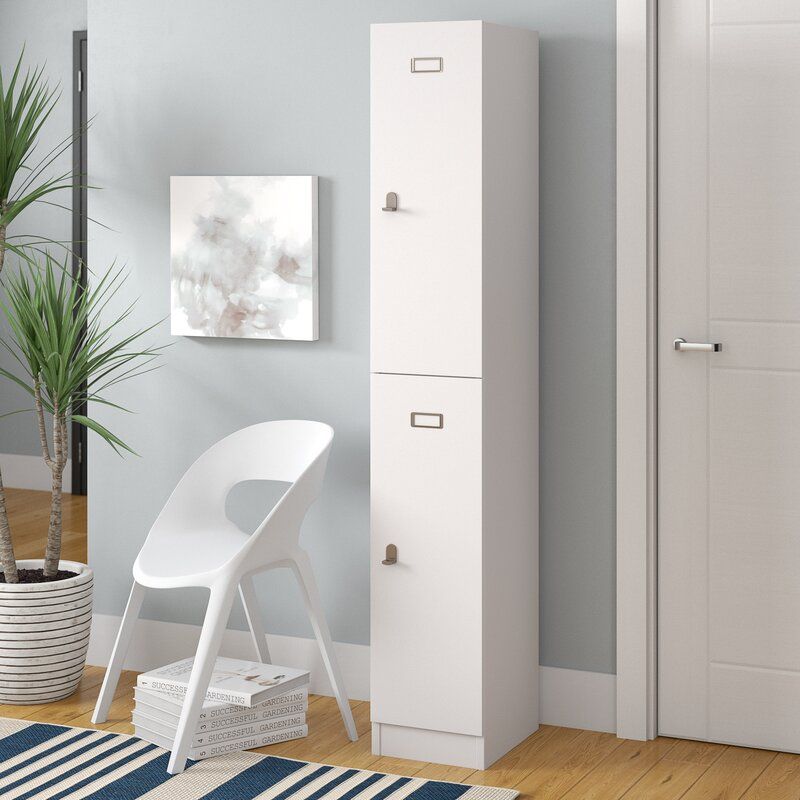 When "Mud-Rooms" Are A Foreign Concept
This locker storage system is here to hold your entryway essentials in throwback, space-saving fashion.
Symple Stuff Lemus 2 Tier 1 Wide School Locker, $108.99, available at Wayfair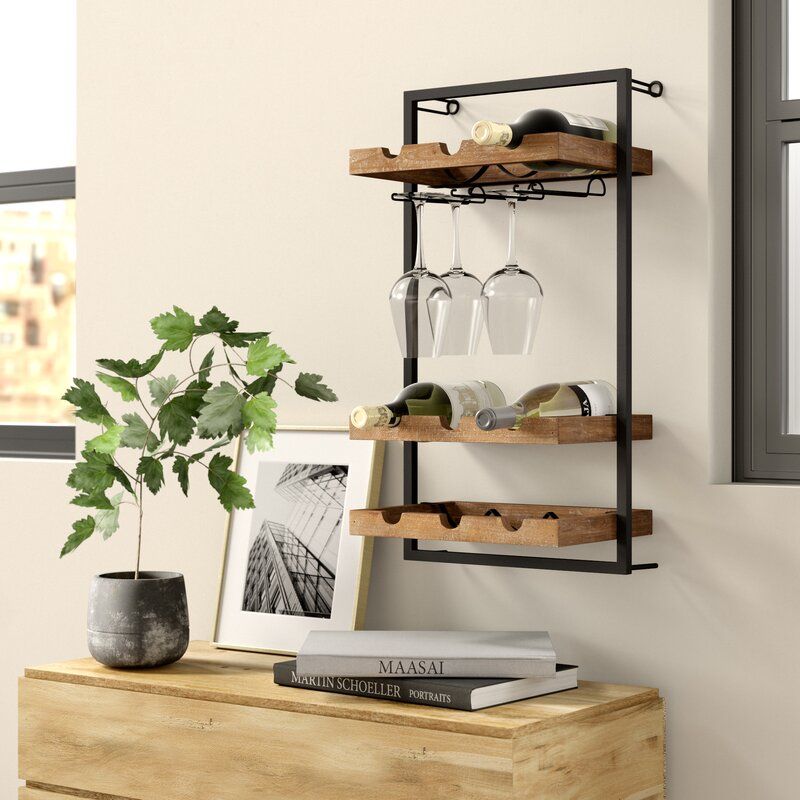 When A Bar Cart Is Too Big (But So Is Your Booze Collection)
Try going with a wall-mounted bar instead with room for bottles and glasses to save precious floor space.
Williston Forge Orla 9 Bottle Wall Mounted Wine Rack, $90.9, available at Wayfair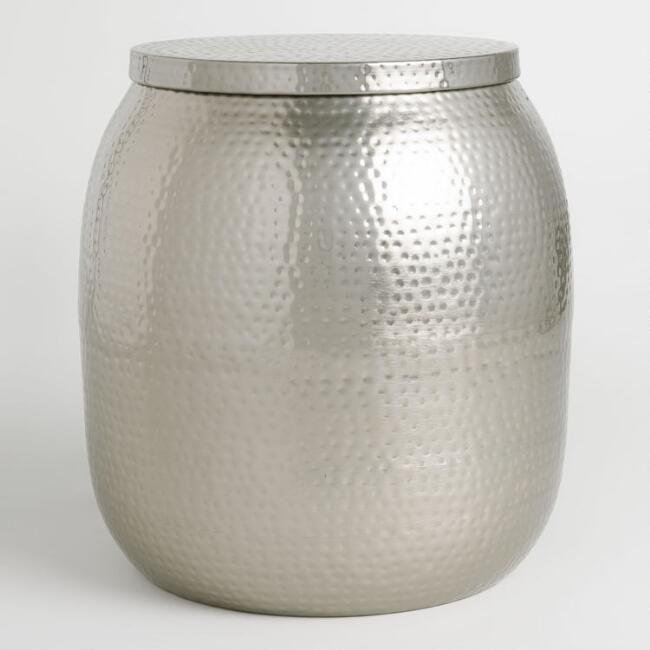 When You Can't Sacrifice Space For Decor
Pick up an item that serves double duty for fashion and function — this hammered steel side table is more than just a shiny accent piece, it also packs a secret hidden-storage punch.
Cost Plus World Market Silver Hammered Metal Drum Cala Accent Table, $149.99, available at Cost Plus World Market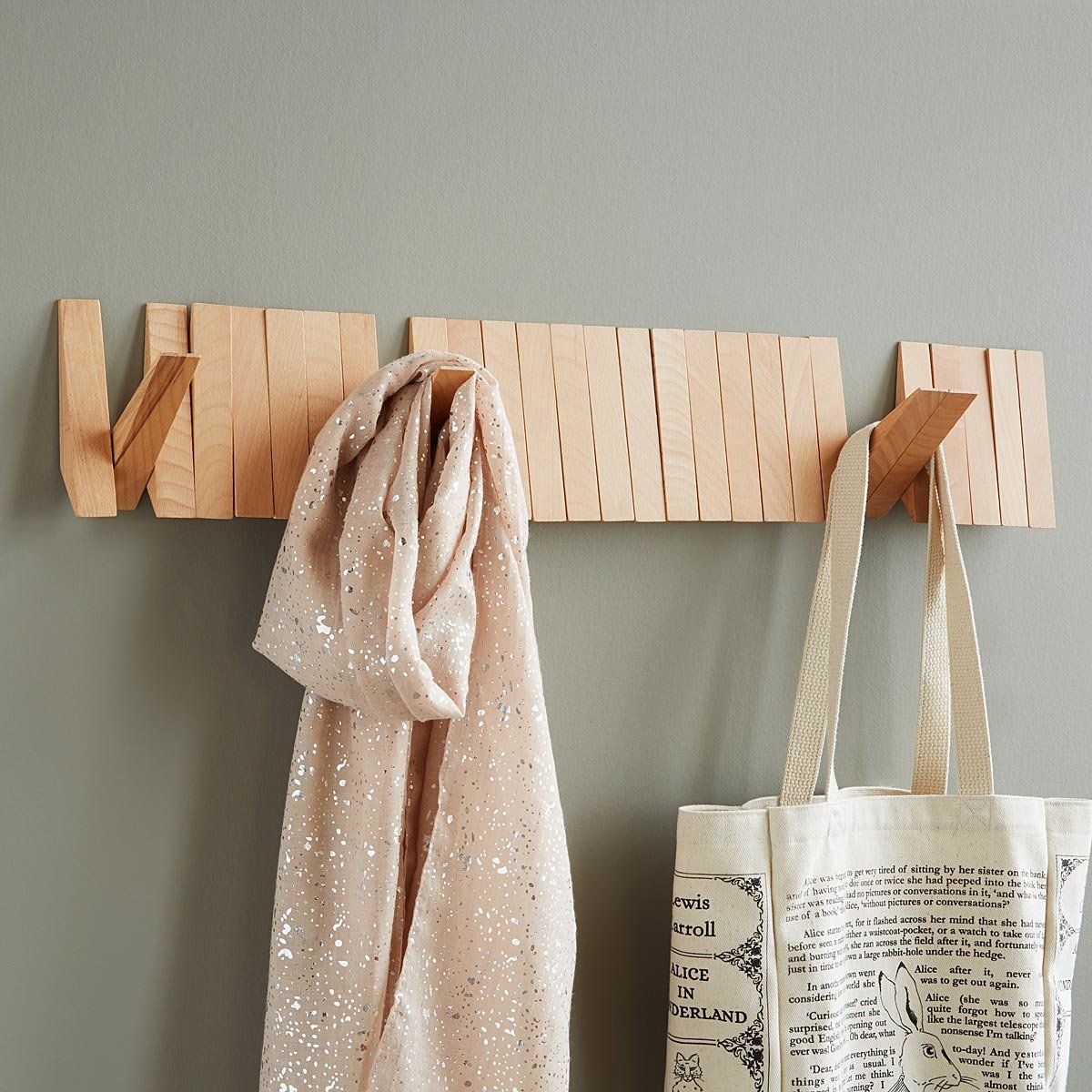 When You Can't Shove Any More Hangers Inside Your Shoebox Closet
This wall-mounted rack will solve limited hanging-space issues with smooth flip out (or in) style.
Rich Moore & Avik Maitra Flip Rack, $75, available at Uncommon Goods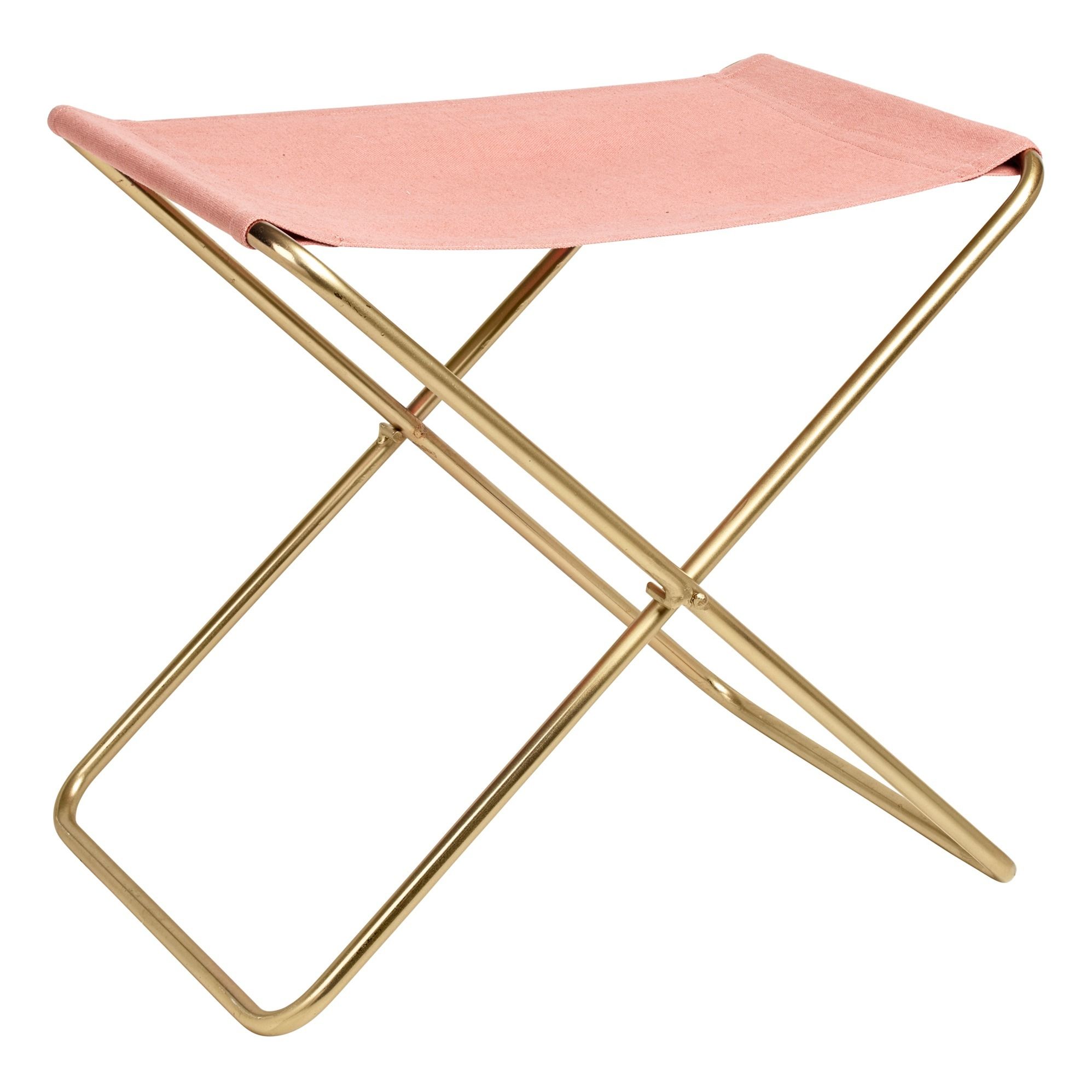 When That Statement Chair Takes Up Too Much Space
Try going for a still stylish seating alternative that has a more space-conscious design — like this foldable, canvas-upholstered stool that can be seamlessly tucked away.
Broste Copenhagen Nola Folding Stool, $95, available at Smallable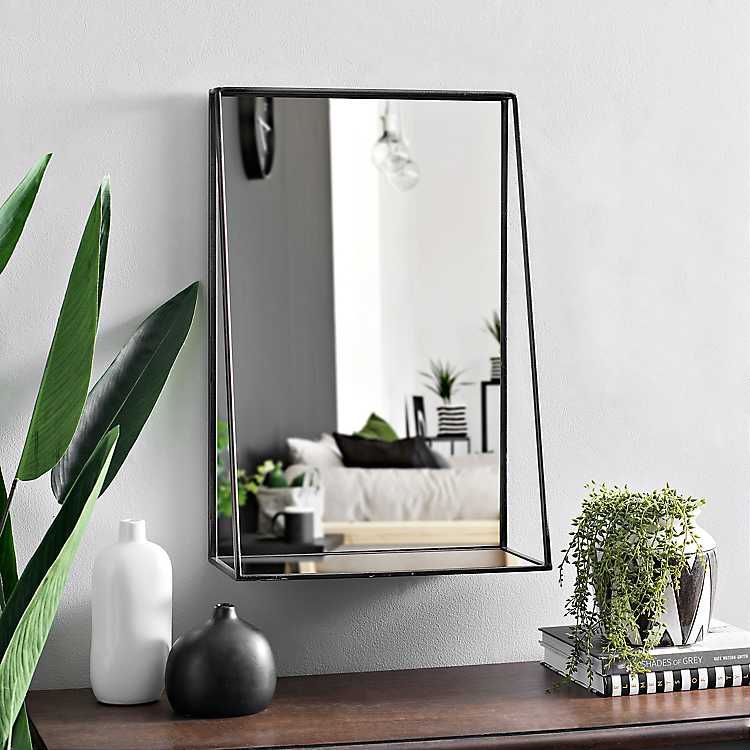 When Making Space For A Vanity Is Done In Vain
Not all vanities are cumbersome floor sets — this streamlined wall system was made to be a small-space readying station star.
Kirkland Black Metal Shelf Wall Mirror, $39.97, available at Kirkland's

When Your Tiny Apartment Is Also A Dark Tiny Apartment
Allow this stylish lamp to light up your dark bedroom while also playing the double-duty role of night
Safavieh Safavieh Crispin 1-Light Floor Lamp Side Table, $139.99, available at Bed Bath & Beyond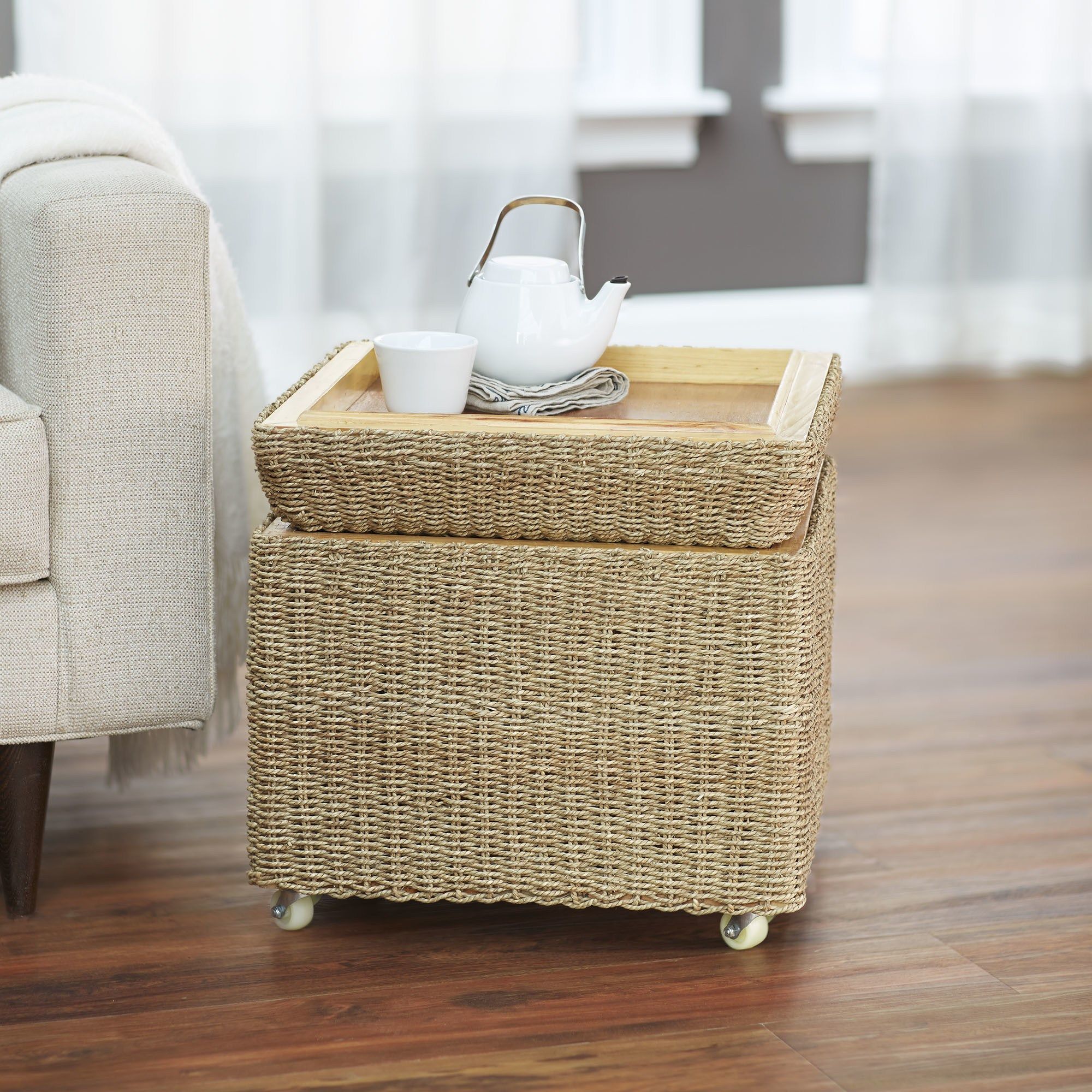 When You Need One Piece To Work Twice As Hard
This seagrass piece is ready to work the double-duty of a tray-top table and extra storage space in one bohemian unit.
Joss & Main Griffen Rolling Storage Ottoman, $126.99, available at Joss & Main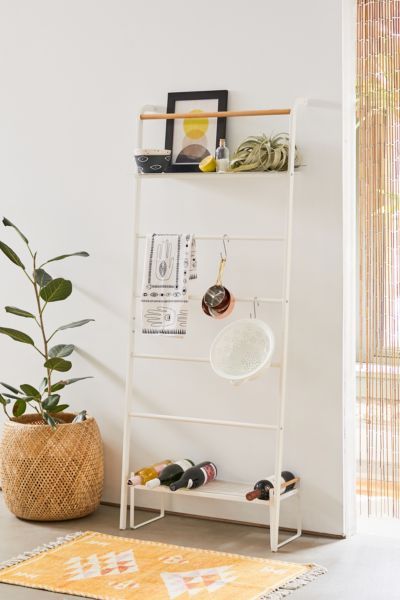 When You Don't Have A "Real" Kitchen
Tiny apartments usually don't come complete with separate kitchen spaces — or any kitchen space at all — which is where this multi-storage-capable leaning ladder with a streamlined silhouette comes into convenient play.
Urban Outfitters Leaning Storage Ladder, $99, available at Urban Outfitters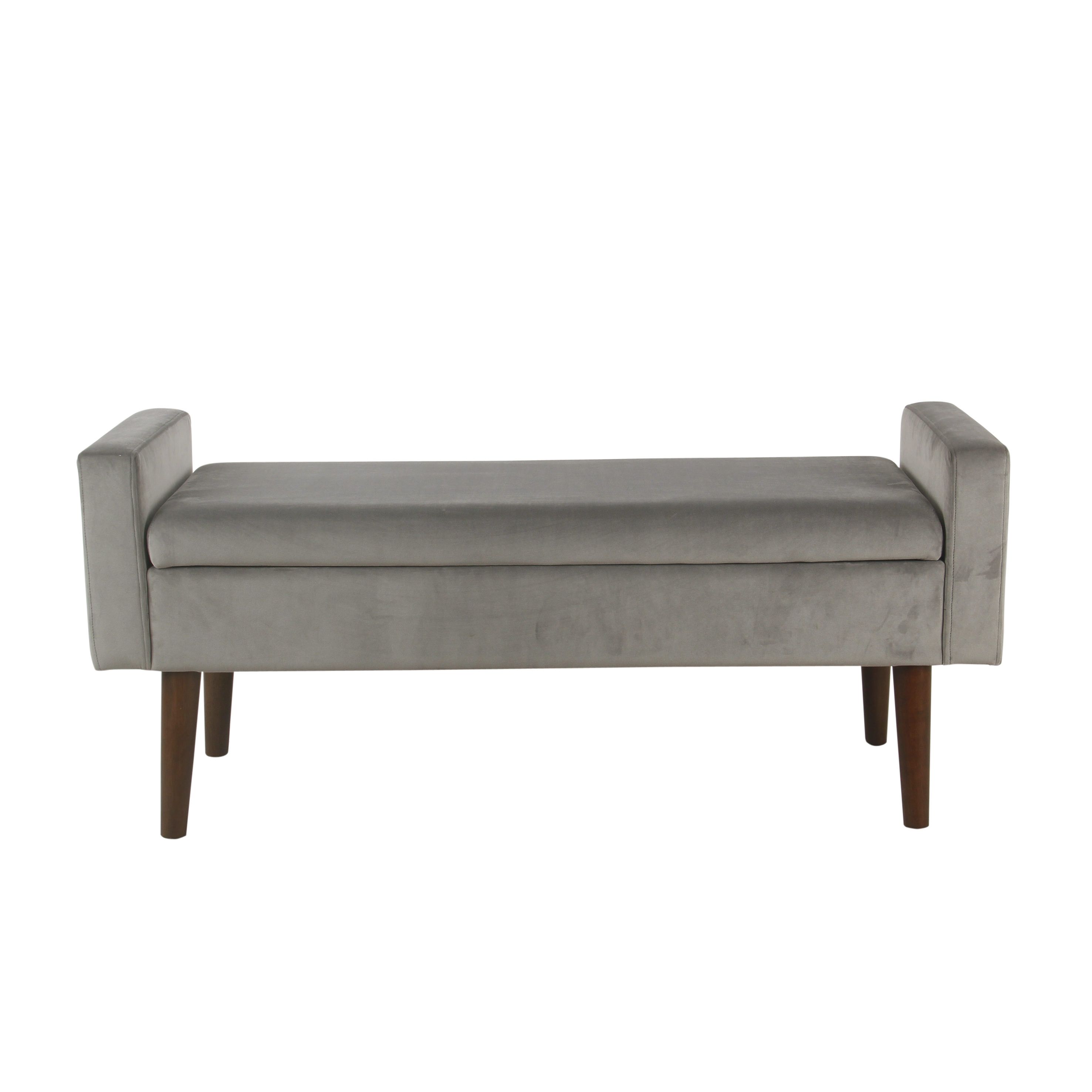 When You Must Choose Between Extra Seating Or Extra Storage
This elegant, velvet-upholstered bench will give you the best of both those worlds with its hidden storage interior.
Homepop Fulton Velvet Storage Bench, $128.66, available at Walmart

When Your Home Is Also Your Office
Meet the space-saving champion that is this wall-mounted and fold-out workstation.
Turn On The Brights Ardilla Floating Desk, $125.99, available at Birch Lane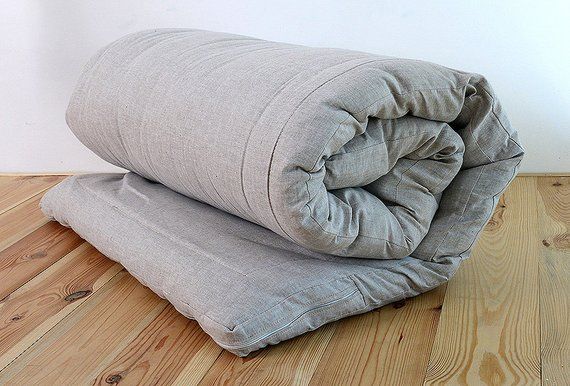 When You Don't Have A Guest Room (Let Alone Room For Guests)
Tuck this all-natural flax and cotton-filled mattress with a soft linen cover underneath your main bed to use as a pull-out guest room in a pinch.
FlaxyHome Flax & Cotton Mattress With Linen Cover, Twin, $112, available at Etsy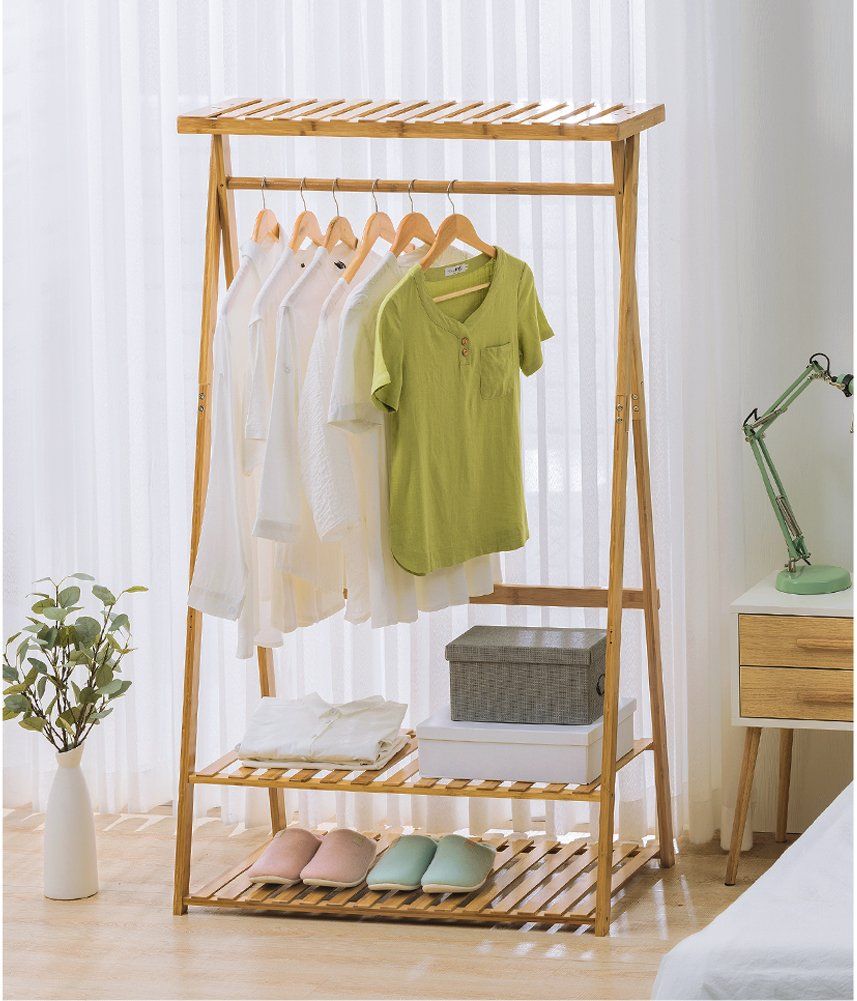 When You Consider Closets To Be A Thing Of Myths
The closet-less small-space plague need no longer trouble you — instead, try out this slender free-standing bamboo rack for clothing and shoe-storage.
COPREE Bamboo Garment Rack, $88.99, available at Amazon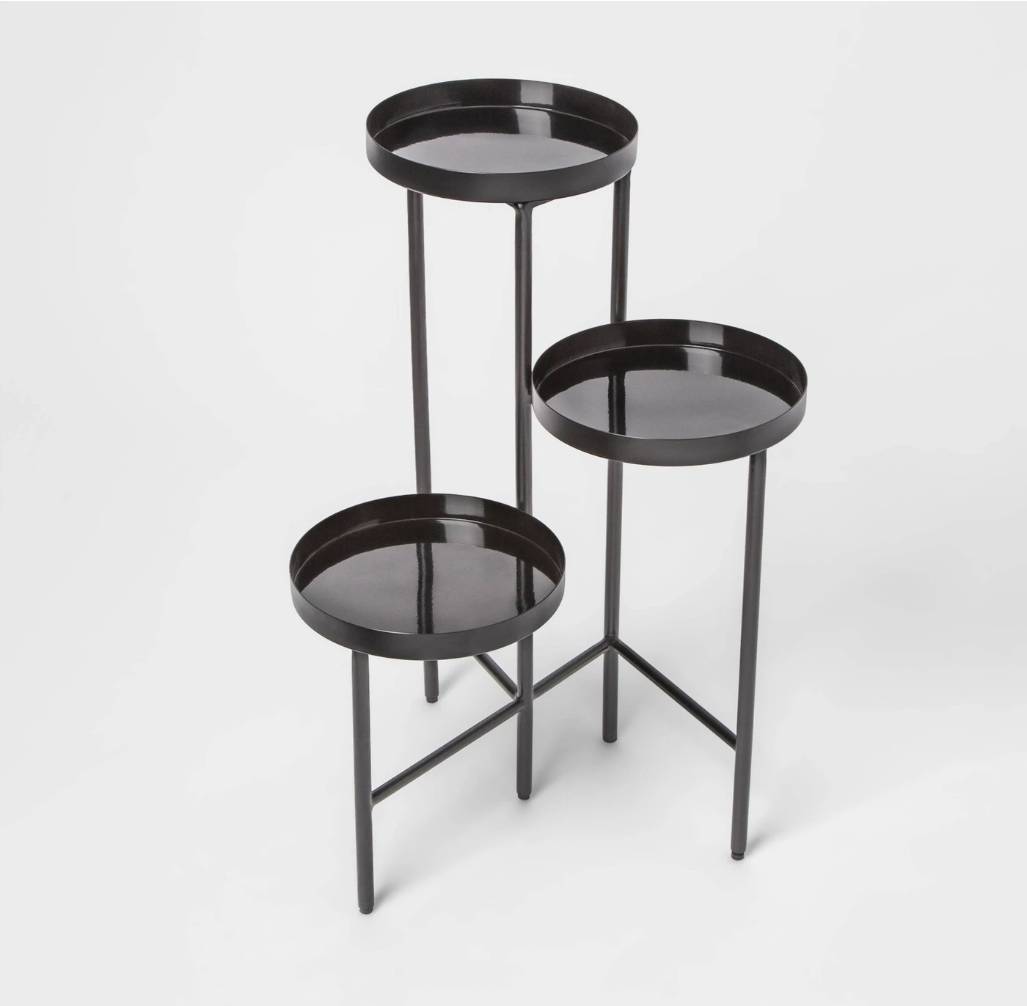 When Your Bathroom Can't Contain Your Beauty Routine
A tiered plant stand is the unexpected but crafty answer to containing your overload of personal products —from hair to skincare, beauty essentials, and more — in streamlined style.
Project 62 3-Tier Metal Planter Stand, $49.99, available at Target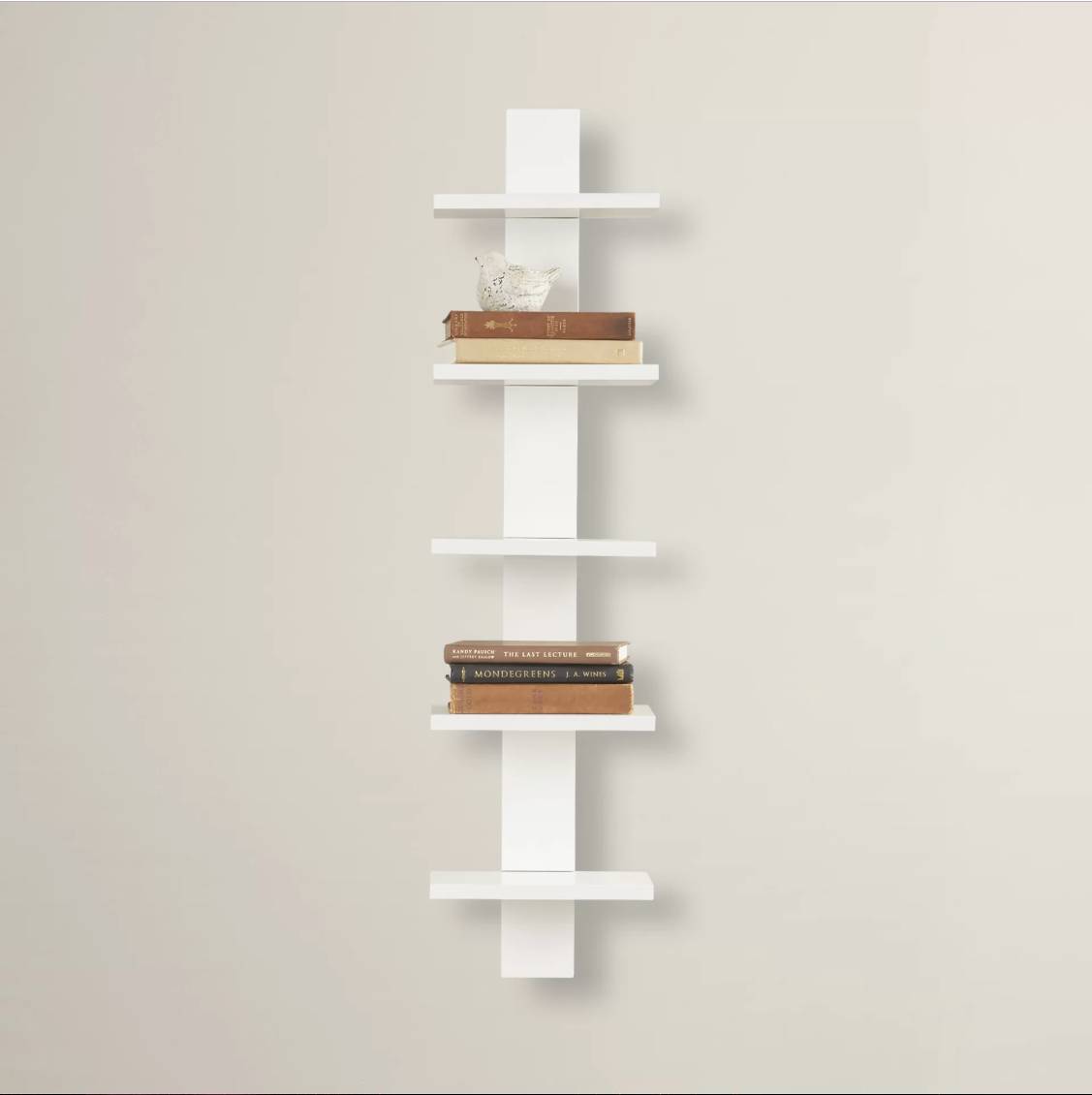 When Your Book Collection Is Out Of A Hoarders ' Episode
Streamline all your favorite paper to hardcovers and magazines with this minimalist, wall-mounted bookcase.
Latitude Run Waverley Etagere Bookcase, $81.9, available at Wayfair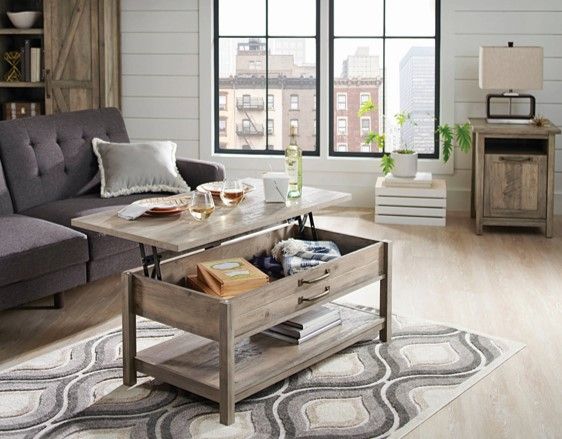 When You Don't Have A Room (Or Any Room) For Dining
This coffee table boasts a bonus storage interior along with a lift-top surface for elevated dining in a pinch.
Better Homes & Gardens Lift-Top Coffee Table, $135, available at Walmart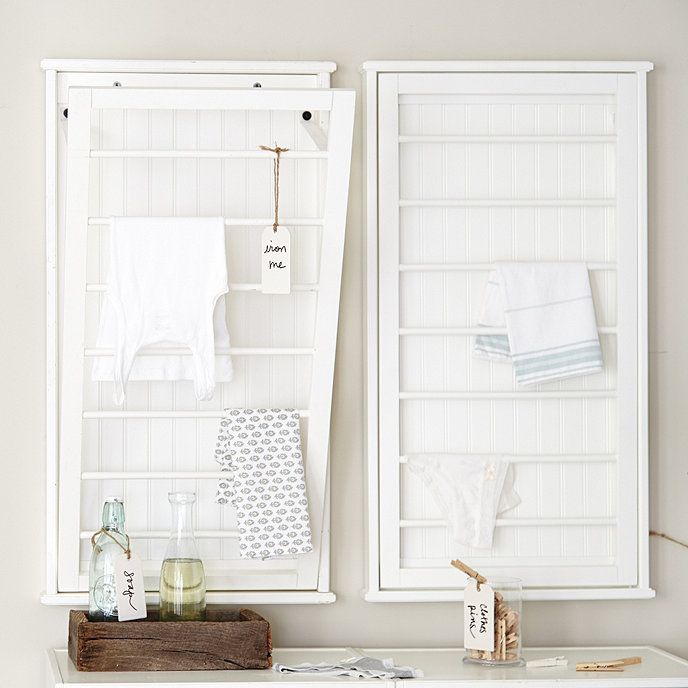 When You Don't Have Space To Spare For Drying Delicates
This wall-mounted rack is the sleek solution to hanging wet laundry without sacrificing the little apartment surface area you have left.
Ballard Designs Beadboard Drying Rack, $103.2, available at Ballard Designs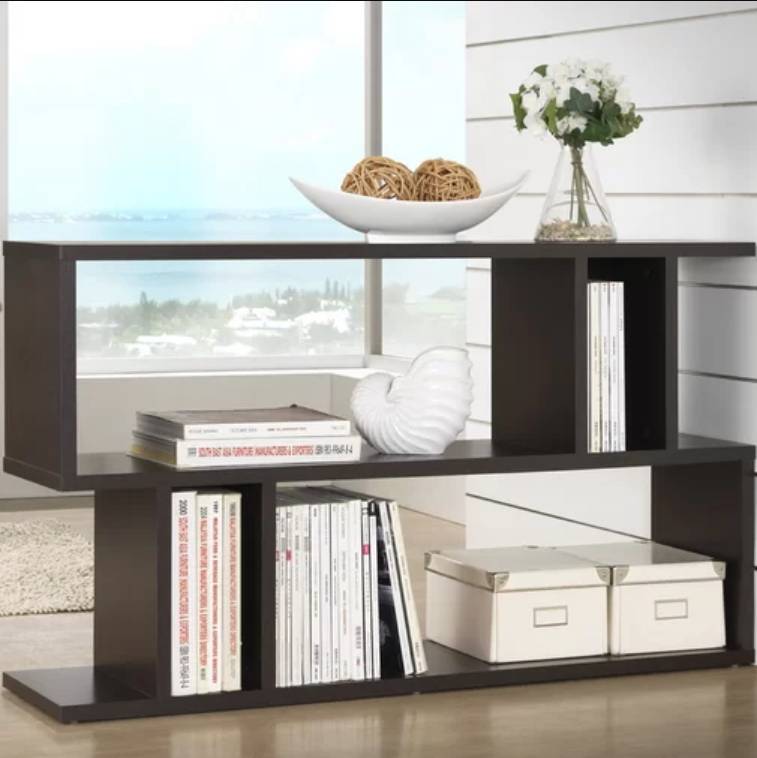 When Your Apartment Is Your Bedroom (& Vice Versa)
When small spaces don't leave room for walls, create your own boundaries by sectioning off the room with a sturdy bookcase unit.
Ebern Designs Spicer Geometric Bookcase, $121.99, available at All Modern

When You Can't Cram In A China Cabinet
This lovely little wall-mounted and mirrored storage cabinet is ready to house a selection of your grandmother's finest vintage treasures in space-efficient style.
Anthropologie Maison Cabinet, $78, available at Anthropologie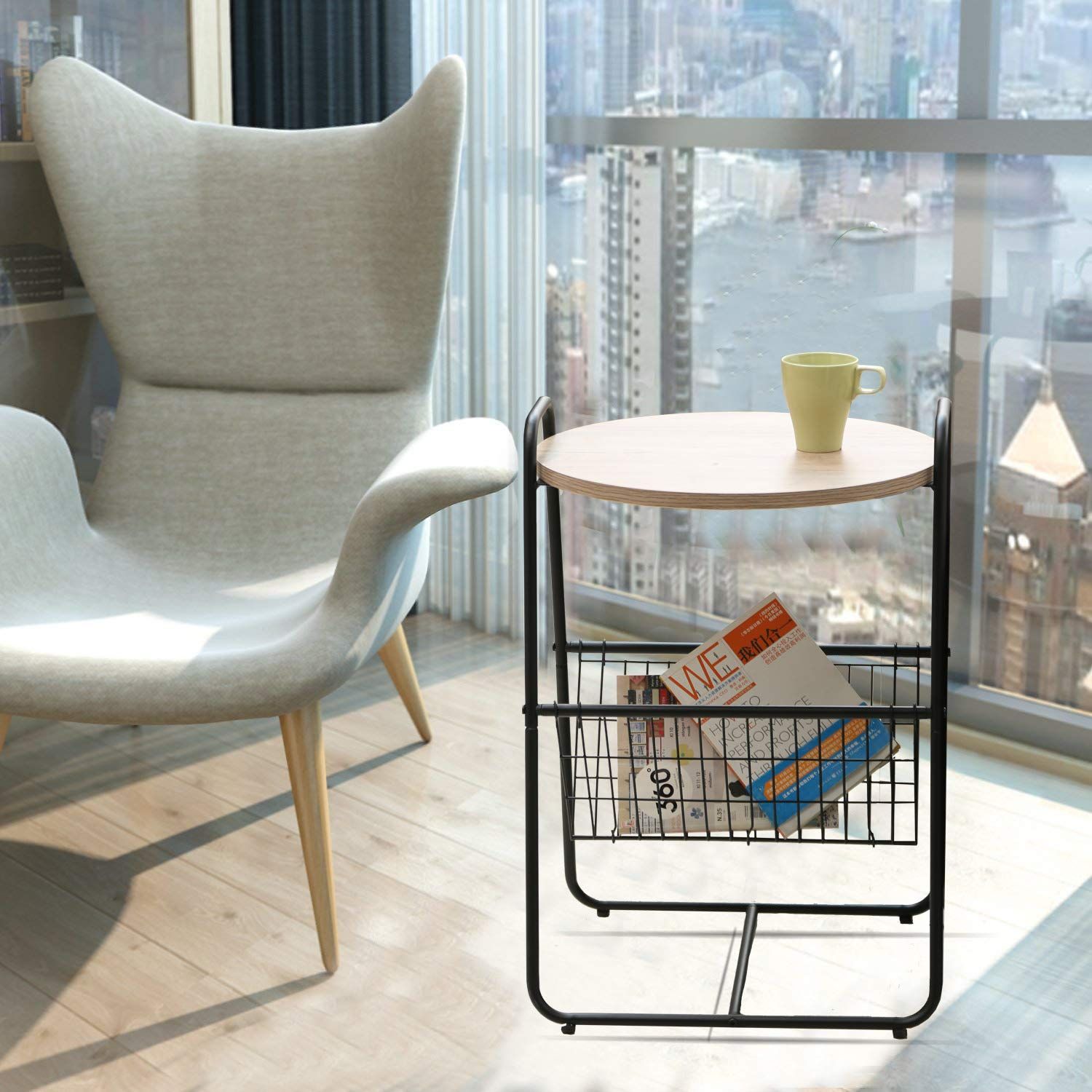 When You Don't Actually Have A "Living Room"
Tuck this small-space version of a table and magazine rack combo beside a compact love seat to create your own studio apartment-style, "living room."
Garwarm Side Table With Metal Storage Basket, $45, available at Amazon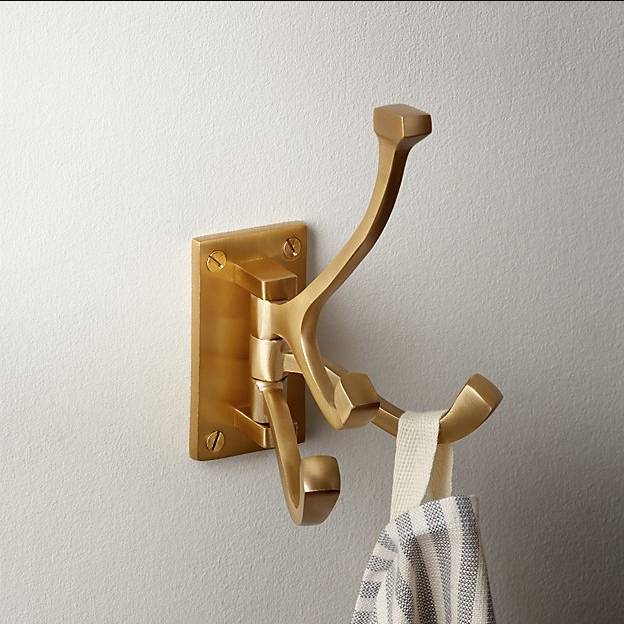 When You Barely Have A Bathroom
This gilded multi-hook swivel system will support your towel to robe-hanging needs in space-efficient style.
CB2 Brass 3-Prong Swivel Towel Hook, $29.95, available at CB2
Click HERE to read more from Refinery29


Loading ...