Even if fine lines and wrinkles may not be creeping up just yet,
it's never too early to start to slow down the sneaky hands of time
. Enter: peptides. These short-chain amino acids (a.k.a. teeny-tiny protein links) spark the natural production of collagen, the fiber network that gives skin its plump and firm appearance. (Go to our
Periodic Table of Beauty Elements
to learn more about why peptides have the backing of countless skin experts.)
Here's why boosting collagen is crucial in the fight against skin aging. Ample, healthy collagen is one of the first things to slow from, well, simply aging. And constant confrontations with environmental aggressors — ultraviolet radiation, pollution, and stress — wreak havoc on skin, too. Peptides are incredibly effective, working their fountain-of-youth magic without any negative beauty side effects. Here, 11 peptide-packed products you'll love.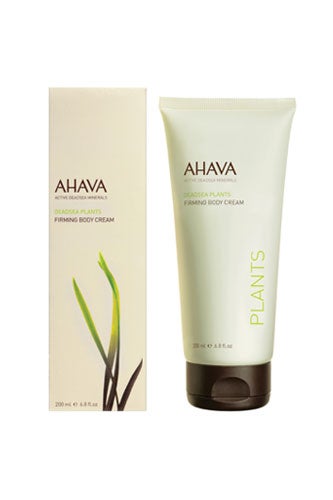 Ahava Firming Body Cream, $38.50, available at Ahava.

Bliss Firm, Baby, Firm Total Eye System, $68, available at Bliss .

Erno Laszlo Transphuse Line Refining Cream, $225, available at Erno Laszlo.

Lifeline Stem Cell Skin Care Eye Firming Complex, $79, available at Lifeline.

Estée Lauder Perfectionist [CP+R] Wrinkle Lifting/Firming Serum, $65, available at Estée Lauder.

La Prairie Cellular Emulsion Matte Pore Minimizer, $135, available at La Prairie.

Perricone MD Peptide Complex, $98, available at Perricone MD.

Peter Thomas Roth Neuroliquid, $120, available at Peter Thomas Roth.

Pro+Therapy MD Under Eye Treatment, $75, available at Lovely Skin.

Riiviva Skincare MD Serum, $40, available at Riiviva.

SkinCeuticals Body Tightening Concentrate, $75, available at SkinCeuticals.

Zelens Youth Concentrate Supreme Age-Defying Serum, $240, available at Space NK.
Click HERE to read more from Refinery29.