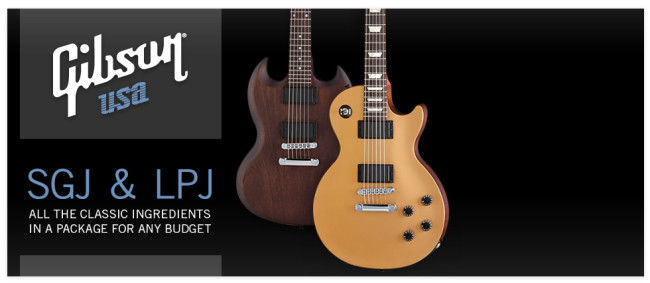 Gibson Brand guitars and accessories will be sold at three retail Future Shop stores and online at FutureShop.ca
Guitar lovers will welcome another very competitive player in music retailing since this can only help lower prices. Initially Gibson USA guitars and basses, as well Epiphone guitars and basses, will be available at Future Shop's three Musical Instruments store-within-a-store locations—as well as online at www.futureshop.ca.
"It's a pivotal moment in Future Shop's history to be partnering with Gibson Brands, and bringing two of their world-renowned guitar brands into our stores and online," said Phil Johnston, Director of Musical Instruments, Future Shop. "We now have an extensive variety of Gibson and Epiphone instruments, with more arriving in time for the holidays."
Future Shop has Musical Instruments "store-within-a-store" locations in Victoria, West Vancouver and South Edmonton where customers can shop for Gibson and Epiphone electric and acoustic guitars, as well as try out other brands. The Future Shop stores feature "Music Experts" who are generally musicians working in retail, a valuable source of information.
Musical instruments first emerged in a dedicated, store-within-a-store concept at the 2007 grand opening of Future Shop's South Edmonton Common site. Since then, it has grown to other locations in Western Canada that offer a complete choice of guitars, basses, pianos, electronic drums, and accessories.
While the deal is new, the concept has worked for sometime within selected BestBuy stores across Canada and the USA. Best Buy owns Future Shop.
Up until now, Long and McQuade, through their Yorkville division, have controlled Gibson Guitars in Canada and largely dominated the retailing.
Best Buy music stores-within-a-store already carry name musical instrument brands like Roland, Gibson, and Fender. Best Buy stores will price match and beat Long and McQuade on pricing which means retail pricing of musical instruments is going down and consumers save.
Future Shop online carries Gibson, Fender, Takamine and Yamaha guitars along with amplifiers and other musical equipment. The online product mix is mainly low to mid-price point leaving Long and McQuade, Steve's Music, Tom Lee Music, and Axe Music and to retail mid-to-high-end musical equipment. Studio Economik is one of the best sources for audio and recording gear online.
With information from NewsWire