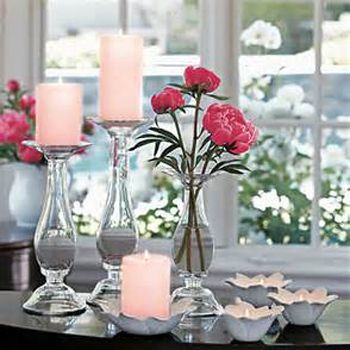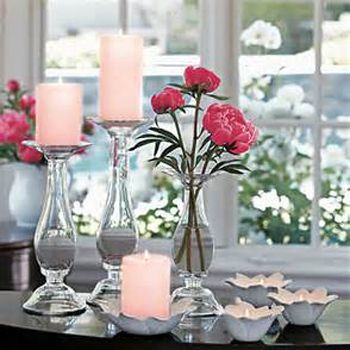 Many homeowners focus on keeping their homes clean. They know how to whip a room into shape so that it shines and looks its best for family and friends but sometimes they are stumped when odors spoil the fresh look. If odors are a problem in your home, the following deodorizing tips can help you keep your home smell as good as it looks. The use and choice of fragrance will reflect your style too.
AROMA POWERAerosol Sprays:
These come in handy bottles and are great for combating odours, especially in hard to reach areas behind heavy furniture or in corners. Just aim the can, and spray. Remember to always keep the nozzle away from yourself. Or else, point the nozzle towards the ceiling and press it twice or thrice and the aroma will get dispersed across the room.
Blocks:
They give out constant fragrance and are suitable for bathrooms. They come in net packs or containers (with outlets for perfume dispersal and can be placed inside wardrobes, drawers and on shelves. Some brands also claim to deter insects.
Plug-in diffusers:
Relatively new in the market, these are similar to insect repellents. The perfumed liquid is in a small bottle (essential oils too are used in a similar manner to give off a soothing natural fragrance) and is attached to a plug. Just plug it in and switch on whenever you feel your room needs to be refreshed. Some diffusers come with a convenient plug which can fit inside both horizontal and vertical electric outlets.
Battery-Operated Diffusers:
These come with refills of liquid fragrance, which is released into the air at set intervals, and are ideal for outdoor get together. Some last up to two months, depending upon the frequency of use.
Incense stickers:
A single stick of Jasmine or rose-scented incense (agar battis and dhoop battis) can work wonders to rid your room of stale smells. Use an agarbatti stand, there are several new designs in the market now. Make sure there are no inflammable materials or carpeting underneath. Also, the windows should remain open to let the fumes out. Incense may get too over powering so you may wish to limit its use.
Scented candles:
Fragrant oils are added to the liquid wax before it is poured into moulds to make these; so not only do scented candles bring a glow to the indoors, they give out a pleasing perfume as well. But make sure you buy quality candles or else, the smell is barely discernible and "finishes" off in a few minutes.
NATURAL ALTERNATIVES
Fresh flowers:
You can float Rose petals, Champa, Motia and jasmine in shallow containers filled with water or just heap them up in flat plates. Change flowers often to keep them fresh and sweet smelling.
Citrus fruits, spices:
Cut a few pieces of orange and lemon with the peel, add a few cloves and basil, and simmer on your gas stove to combat strong cooking odors.
Potpourri:
This soothing mix of dried flowers, spices and herbs with essential oil drops has a calming effect. You can place it in fancy containers in bathrooms, bedrooms and living rooms. Placed in pouches, potpourri can also sit inside cupboards. Ideally, you need to replenish the essential oil (put in 8-10 drops and mix well) once a month.
With little diligence you can make your home look clean and smell pleasantly fresh too! A fresh smelling home will enhance your living in the house and will be very inviting for all your guests.
Click HERE to read more from Fashion Central.