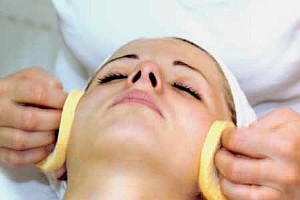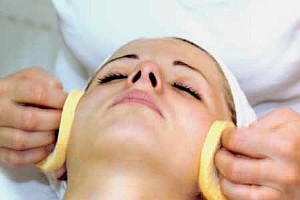 In this economy, we could probably all use a little pampering: a massage, a facial, a pedicure. Perhaps a nice soak in a hot whirlpool.
The spa, new figures show, is one thing we're not giving up, even if it means opting for a cheaper experience and fewer treatments.
In June, 46 percent of the 3,200 members of the International SPA Association reported an increase in the number of shorter treatments of 30 minutes or less, and close to half reported a decrease in the amount spent per visit compared with the same time last year.
The findings show some of the effects the economy is having on the spa industry, which has experienced exponential growth in recent years.
Revenues were up almost 18 percent in 2008 from the previous year to $12.8 billion, according to ISPA's 2009 U.S. Spa Industry Update. The number of spa visits increased 16 percent and the number of locations rose almost 19 percent to 21,300 in the U.S. (Day spas make up almost 80 percent).
But per spa, revenues and visits were slightly down. According to SpaFinder's State of Spa Travel Survey, 58 percent of travel agents reported declines in spa travel bookings year-over-year from January through June of this year, though only one in five agents reported that spa travel declined 'significantly.'
"We have certainly seen an effect," said Susie Ellis, president of SpaFinder Inc. and SpaFinder.com.
But not as much as hotels, she said. "Spas are somewhat recession-resistant," Ellis added. "The number one reason people go to spas is to de-stress and relax. While they may not be able to afford it, they need it more."
Some spa trends:
PAMPERING, RESULTS : Spa-goers want to relax and de-stress, but they also want to leave with results, said Ellis. Their blood pressure goes down after a week at a destination spa, they lose weight or their skin is clearer after a facial.
"You want to walk out with a lighter step," said Lynne McNees, president of ISPA. "That may be as simple as leaving worries on the massage room floor because you finally got to just let it go."
ORGANIC: Organic is becoming the buzz word for spas, as more offer environmentally-friendly products and design treatments that use indigenous plants from local environments.
For example, Aspira Spa at The Osthoff Resort in Elkhart Lake, Wisconsin, recently debuted its Elderberry Facial at ISPA's Media Event. Freshly ground dried elderberries are added to the exfoliant and dried elderberry flowers to the mask. A cup of elderberry tea with honey finishes the service.
"People want to stay away from the chemicals and get as pure as they can," said Chris Bird, general manager at Mii Amo a destination spa at Enchantment in Sedona, Arizona. The spa uses Eminence Organics for its facials. But spa-goers are also looking for an experience, said McNees, like a Whipped Cocoa Bath at the Spa at The Hotel Hershey in Hershey, Pennsylvania.
KIDS: The kids want to be pampered, too. Scooops Kid Spas, which resemble retro ice cream parlors, are now open at 10 Great Wolf Lodge Properties for kids ages 4-12. Each service has the look, feel and smell of an ice cream treat, like an ice cream flavored fizz that is placed in the pedicure tub and moisturizing icings for the hands before polish is applied.
"It's been very, very successful," said Kim Schaefer, CEO of Great Wolf Resorts, who was inspired by her own daughter, now 14, to open a kid-friendly spa. "Even in today's times when people are being a little more conscious about the money they spend, Scooops has been completely sold out this summer."
GEN XERS, YERS: Gen Yers and Xers are going to replace their Baby Boomer parents as the spa industry's core clientele, according to SpaFinder.
That means spas are rethinking everything from design and treatment menus to technology and wireless connectivity inside the spa, said Ellis.
For example, the winner of the 2009 Student Spa Strategy Challenge at the Global Spa Summit in May, re-imagined the spa for the 21-30 demographic as a social place where people go to network, eat, drink, work out and get a treatment.
MEDICAL SPAS: Is there a doctor in the spa? The number of medical spas continues to grow at the fastest rate of all the spa types, according to ISPA, growing 85 percent since July 2007. While most people aren't going for a pedicure, people are using them for Botox, filler treatments and even a script for the new eyelash lengthening drug, said Ellis.
MEN: Men continue to frequent spas, making up about one-third of U.S. spa-goers, according to ISPA. When ISPA surveyed its members in June, 82 percent of them had treatments for men. The most popular: the massage. (It's also the most popular for women). But men are also opting for stress relief treatments that are anti-aging, a 30 minute glycolic peel that makes skin visibly younger, for example, said Frank sterbeke, president of Gadabout SalonSpas in Tucson, Arizona.
The trend is toward multiple services at once, he said in an e-mail. For example, Gadabout Man offers a facial with a massage component, or a guy can add a manicure to his hair cut. "Men like to spend no longer than an hour at the salon or spa," he said. "Men don't enjoy the fluff. They just want the results."
HEALING ENERGY: Spas are offering healing energy therapies for people who are interested in alternative medicine, said Ellis.
Canyon Ranch in Tucson, Arizona, has an energy healing menu that includes Acutonics _ a sound healing treatment _ and a Chinese Herbal consultation, in which a specialist in Chinese medicine recommends herbs to treat ailments, including PMS, migraines, asthma and arthritis.
CLASSES: It's not only about relaxation and wellness. You can leave a destination spa knowing how to cook, draw, even plant your own vegetable garden.
Lake Austin Spa Resort's new Gardening for Life program features classes, such as Eating for the Season, Cooking from the Garden and Healing Herbs. The Texas spa is known for its organic gardens, which produce hundreds of plants, herbs, fruits, vegetables, spices and wildflowers. Ojai Valley Inn & Spa in California has an Artist's Cottage & Apothecary with painting, drawing, jewelry-making and other craft-inspired experiences.
DEALS: If you are looking for a deal, this is the time to find one. In 2008, 70 percent of agents reported that spa resorts were lowering rates and rolling out more special deals than in years past.
That number has increased to 90 percent so far this year, according to SpaFinder's State of Spa Travel Survey. About 60 percent of agents said spas were offering 'historically' or 'significantly' more aggressive deals than ever before.
ISPA reports hotels are throwing in free treatments or spa credits with bookings. Some spas are offering memberships similar to a gym membership. So a 12-month membership may include unlimited use of the spa, one treatment a month and discounts on additional services.