This article was last updated on April 16, 2022
Canada:

Oye! Times readers Get FREE $30 to spend on Amazon, Walmart…
USA:

Oye! Times readers Get FREE $30 to spend on Amazon, Walmart…

Spring equinox brings a whole lot more than just light showers and fresh flowers. By the time all the snow melts, the temperatures rise, and our open-toe shoes are in rotation again, many of us are already in the midst of a total transformation. That is, we get a new haircut or switch up our color, change our go-to mani shades, and overhaul our beauty routines.
Not to play favorites, but the latter is easily the most fun. Spring just (officially) started last week, but we've wasted no time sifting through the newest beauty launches. Luckily, Sephora is making it easy, because the store just refreshed its latest offerings — and it's a killer mix of brand new products and old favorites that finally made it into the black-and-white striped haven.
Want to know exactly what our editors are stocking up on for spring? Click ahead for the new Sephora buys we're already loving.

"I doubt I'm the only one that's craving a fresh new texture after season upon season of matte lips reigning supreme. This brand new Dior lip color is actually pretty revolutionary: It's glossy (but not thick or sticky) and crazy pigmented. I like Black Coffee, a violet-spiked black that feels elevated enough to wear to a fancy party, thanks to the slightly warmer color, but dark enough that you'll still look incredibly cool." — Lexy Lebsack, senior beauty editor
Dior Dior Addict Lacquer Stick, $35, available at Sephora.

"I'd like to think it was my gentle nudging towards my local Sephora employees that has finally brought this miracle gel into stores. (Yes, I ask almost every single time I pop in.) It's so strong that even the most wiry brows (like mine, which point straight down) stay in place. Plus, it never flakes and it lasts all day. Now, here's to hoping they can keep it in stock." — Lebsack
Make Up For Ever Brow Gel, $20, available at Sephora.

"So here's the thing about this foam: it's easy to overdo it and not know it until it's too late. Perhaps because it's very fun to apply, but I always go for too much. However, if you exercise some restraint (about a gold-ball size is all you need!) it's a miracle worker. Massage into dry roots until it dissipates and have fresh, soft hair — it's that simple." — Lebsack
Ouai Dry Shampoo Foam, $28, available at Sephora.

"Makeup stamps aren't exactly new, but Milk Makeup's are easily my favorite — and every design just hit Sephora! It's no wonder why some are sold out — who wouldn't want stars, hearts, or smiling faces on their cheeks? It's the quickest way to add some fun to an otherwise standard beauty look." — Samantha Sasso, beauty editorial assistant
Milk Makeup Tattoo Stamps, $12, available at Sephora.

"My complexion often looks tired and dull, which I blame on sitting in front of a computer all day, but this luxe face oil brightens things right up. It delivers a powerful punch of grapeseed oil to the skin, which means I've been waking up every morning with a fresh, rejuvenated complexion. I should also mention that I have crazy-sensitive skin, but this has been nothing but soothing — even though it's full of essential oils, which can irritate my skin when found in certain formulas." — Sasso
Caudalie VineActiv Overnight Detox Night Oil, $50, available at Sephora.

"I know it's nearly impossible to get rid of blackheads without an extraction, but this mask is shockingly gentle on the skin — and pulls out every bit of gunk in my clogged pores. It initially feels soft and creamy when you rub it on, but then dries to a clay-like texture. Once dry you actually scrub it away with warm water. The result is skin that feels like you just got a facial." — Sasso
Philosophy Purity Made Simple Pore Extractor Mask, $35, available at Sephora.

"I normally hate eye creams, but this one is light as air and easy on my sensitive eyes. I tap a bit around my orbital bone before bed and wake up with de-puffed bags and lighter circles. It's a keeper." — Sasso
Belief First Aid 360 Eye Care Mask, $36, available at Sephora.

"While I was transitioning from relaxed to natural hair, Vernon's Re-Vamp shampoo and conditioner brought my damaged strands back to life. Now, as I experiment with my curls for the first time ever, his Re-Vamp Moisture Spray is proving to be clutch, too. If I don't feel like spending an hour retwisting my hair before bed (which is most nights), I'll spritz my 'fro with the stuff and seal my ends with a cream. My curls instantly look fresher and defined, and I get to sleep in a little. Win-win." — Khalea Underwood, beauty writer
Vernon Francois RE~VAMP™ Moisture Spray, $32, available at Sephora.

"I'm super duper insecure about my dark spots from ingrowns, and am in the process of tweaking my skincare routine to banish them from my face once and for all. In the meantime, Nars' new potted concealer does the trick. After color correcting with a few dabs of orange-y concealer, I apply Dark Coffee with my ring finger, blend it out, and hit the door with confidence." — Underwood
NARS Soft Matte Complete Concealer, $30, available at Sephora.

"Sitting right next to our beauty director definitely has its perks. A few weeks ago, she let me pick a few pencils from her spread (that rivaled a rainbow, for the record), and I haven't looked back. Typically, if I wear a lip, it's gotta be a moody, liquid matte. But lately, I've been into shade 040: a rich toffee that goes on nude." — Underwood
Bite Beauty The Lip Pencil, $18, available at Sephora.

"Quickly wiping your body with a face wipe or damp washcloth will get you clean- ish on mornings you wake up late, but wiping your body with one of these will get you brand-spanking-new. They're oversized, so you can fold as you go and keep having clean squares to use. Plus, they're minty and citrusy and make you smell like you just jumped out of an Altoids tin. Honestly, after discovering these, I went two days without ever seeing a shower and I didn't feel like a disgusting excuse for a human being, so that's a big deal." — Alix Tunell, senior beauty editor
YUNI Shower Sheets Large Body Wipes, $15, available at Sephora.

"I made an overnight shift recently from wanting dewy, highlighted skin all the time to now only wanting matte (this could be due to the fact that the R29 offices are hot as hell and I sit next to a sunny window and sweat all day long), so setting powder is a necessity. I've tried pressed translucent powders before and they're always so damn hard to pick up with a brush that I end up just dipping into a loose powder and making a mess. Not this guy. Just a light swirl of my brush on top and I get tons of powder with no dusty, flying particle mess. It's the little things." — Tunell
Make Up For Ever Ultra HD Microfinishing Pressed Powder, $37, available at Sephora.
Click HERE to read more..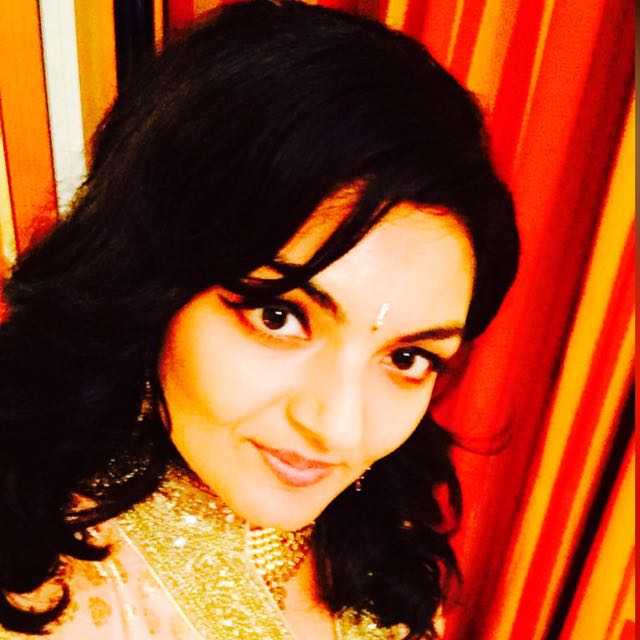 Vote for Shikha Dhingra For Mrs South Asia Canada 2017 by liking her Facebook page.

You can publish this article on your website as long as you provide a link back to this page.
You can publish this article on your website as long as you provide a link back to this page.