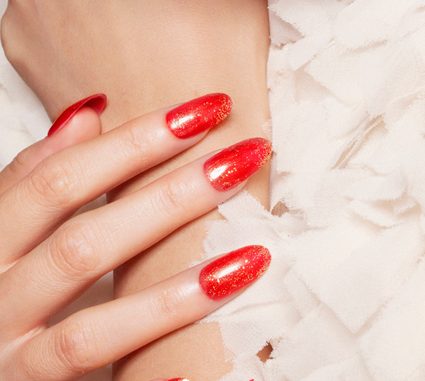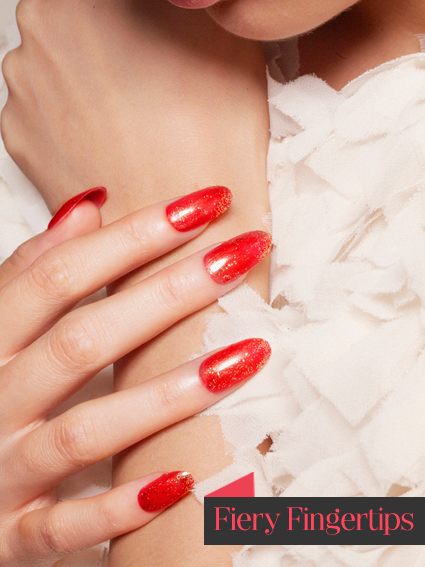 The Tip: To get this fiery-hot nail look, apply two coats of a golden-red nail lacquer. While the polish is still wet, take a detail brush and dip it in glitter, then pat it around the nails, concentrating the sparkle at the top. Then, grab your quick-dry topcoat and apply it to the whole nail to further smear the glitter.
The Tools: Quick-drying top coat, CND Fireberry Nail Colour, loose red glitter
The Trick: Stock up on craft-store glitter — it's a cheap, easy way to snazz up to your usual nail look.
Photographed by Dan McMahon.
Click HERE to read more from Refinery29.