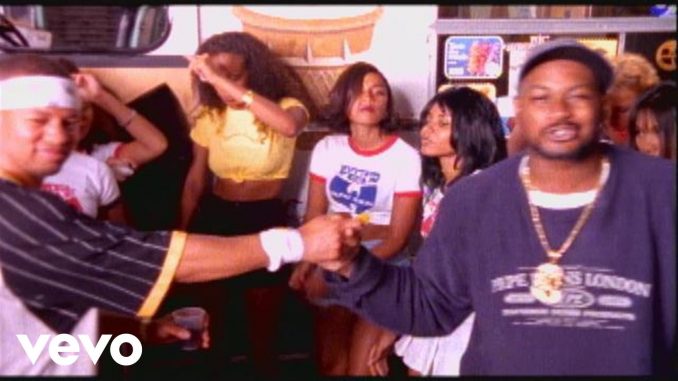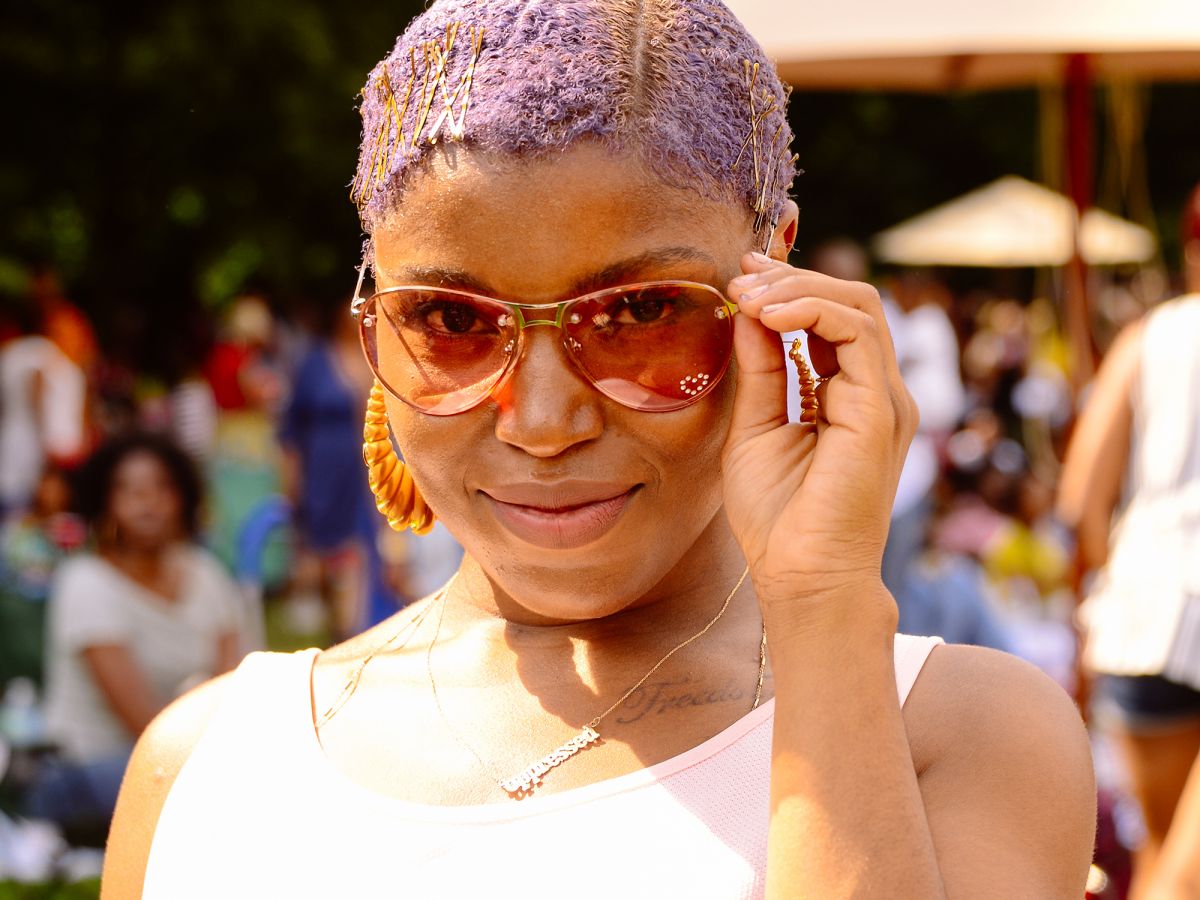 If you were surrounded by a bevy of beautiful Black women, resplendent in their French vanilla, butter pecan, chocolate deluxe hues, it'd be a little difficult to stay focused on work. But alas, that's what we had to do at Curlfest this past weekend. During the New York City natural hair bonanza, there were way too many pretty people with cool hair to possibly snap them all.
While resisting our urge to try to photograph every attendee, there was one thing we couldn't ignore: color — and a whole lot of it! It didn't matter if ladies were rocking braids or big chops, faux locks or long weaves, there were so many technicolor dye jobs that it was, easily, the biggest trend of the weekend.
Take a look at the styles that span the spectrum ahead — and get a few tips from Cantu's global artist, Maria Antoinette, if you're thinking of dyeing your own naturally curly or coily hair, too.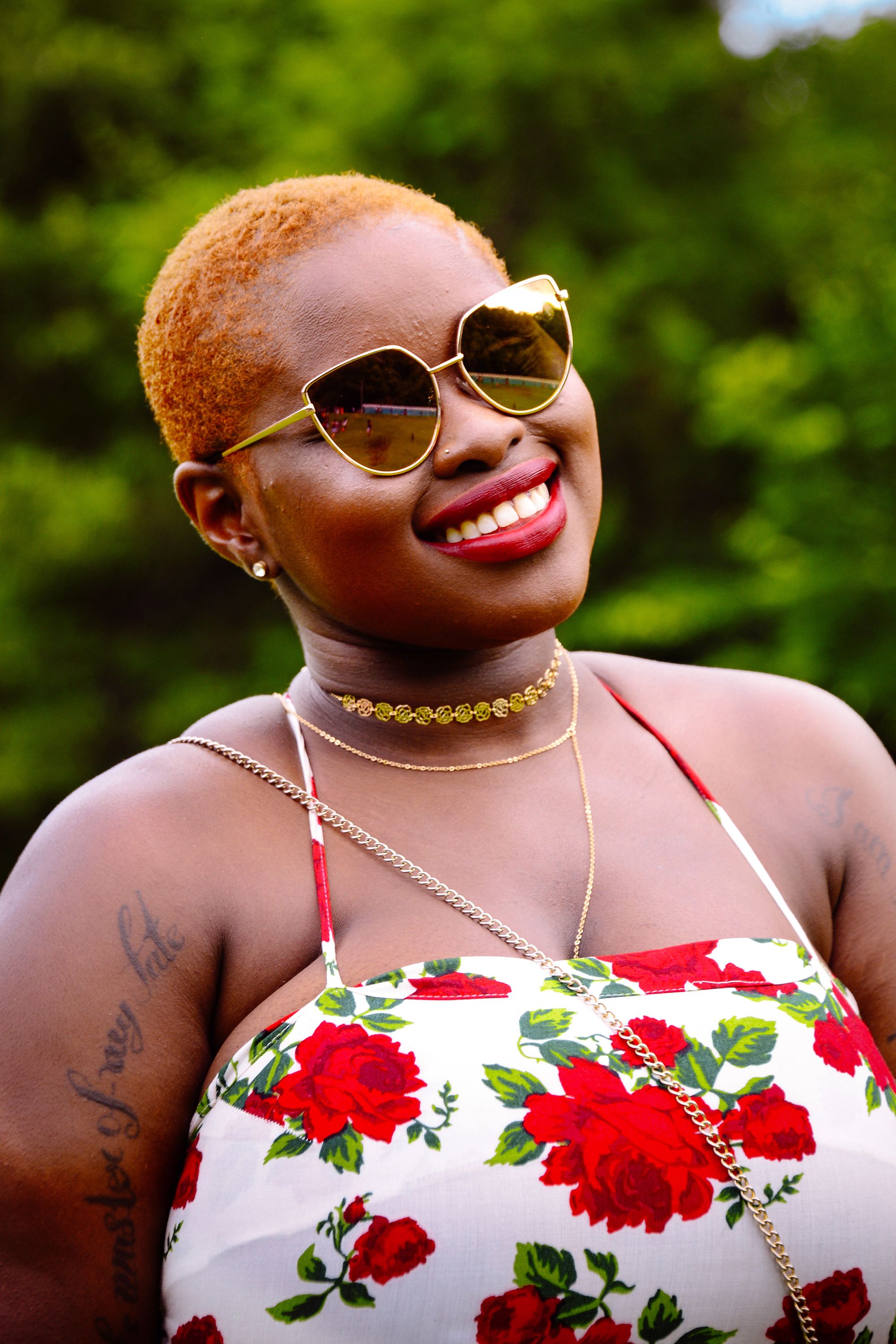 If it's your first time dyeing you 'do, be sure to map out your schedule accordingly. "Three days prior to going in for your color treatment, you should do a deep mask treatment," Antoinette says. "
Cantu Anti-Fade Color Protecting Moisture Masque
is ideal, as it replenishes moisture, and the Quinoa ProTech technology in this masque will also strengthen and soften the hair, which is good for hair prior to color treatments. The healthier the hair, the better it will retain the color." Tip: Our favorite masks for every budget,
here
.
Photographed by Rochelle Brockington.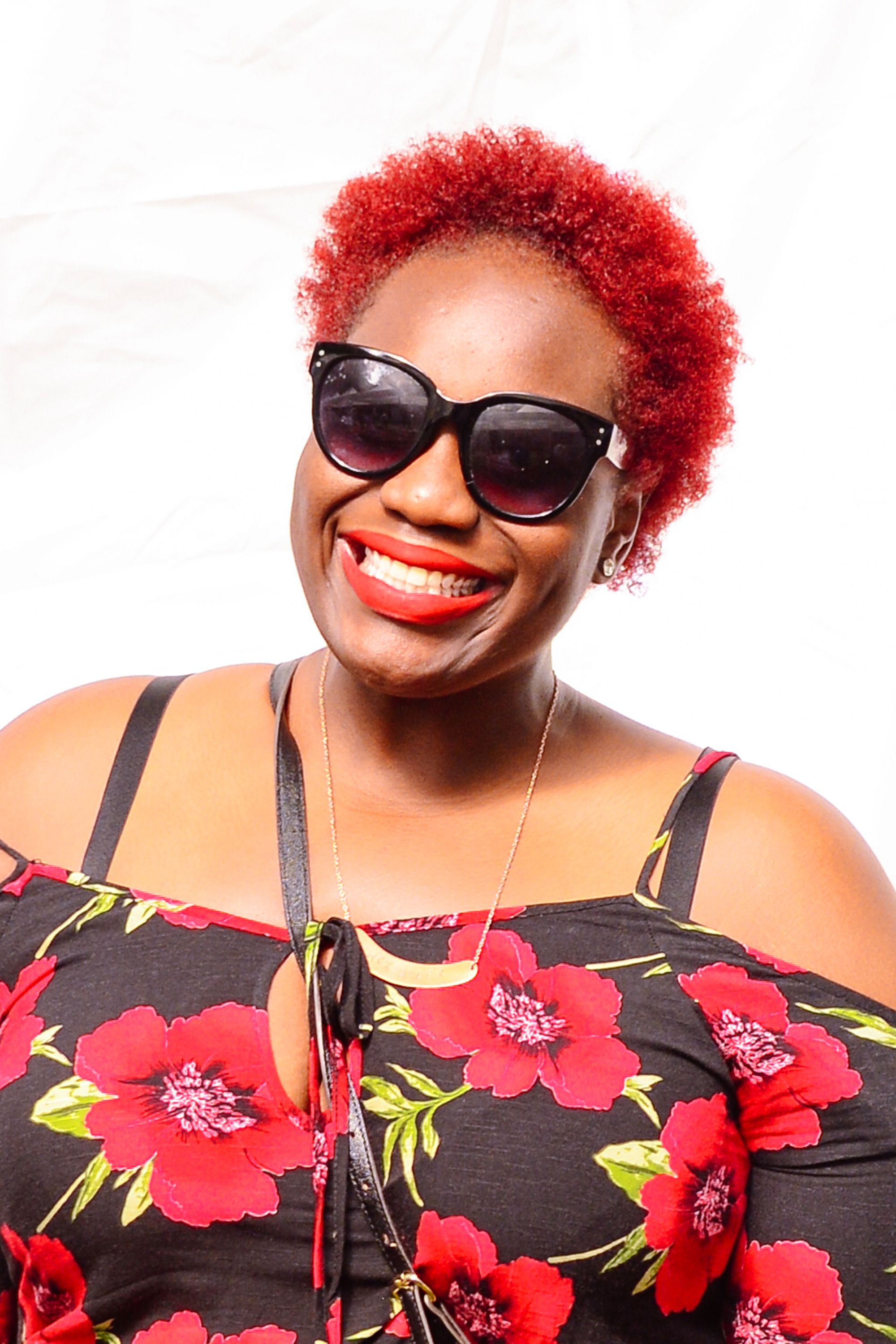 To keep color bright, try washing in cooler water. "Rinsing with lukewarm to cool water also locks color in," Antoinette says. "To get the maximum longevity, you have to care for your hair starting with that initial shampoo and conditioner."
Photographed by Rochelle Brockington.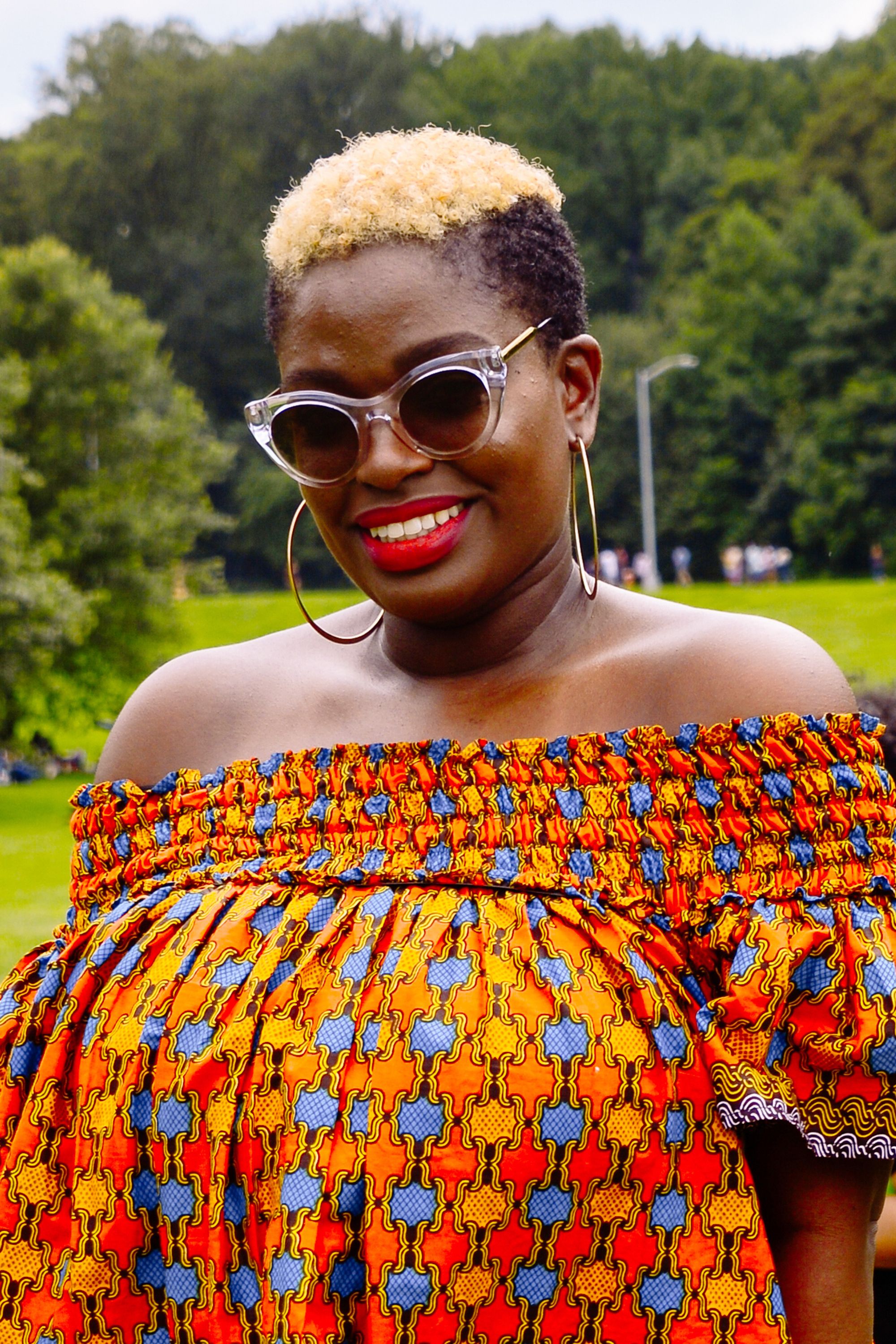 Antoinette says to touch up every four to eight weeks, depending on your color technique. However, if you have a balayage, ombré, or a fabulous fade like this beauty, you can wait a little longer.
Photographed by Rochelle Brockington.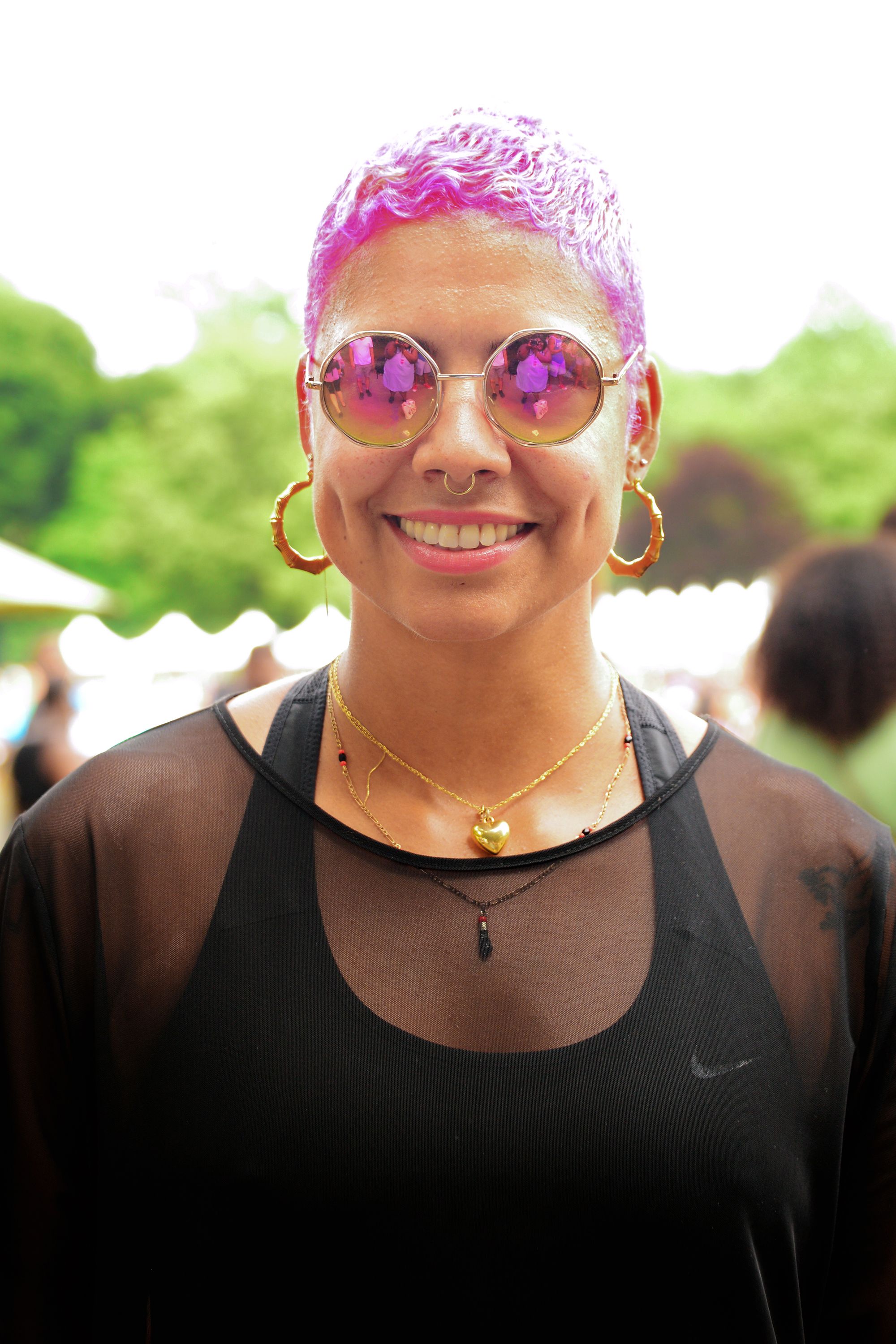 While blondes have their purple shampoos, there are also specific treatments for pink hair, too. Try treating your hair with Overtone's Pastel Pink Deep Treatment each week — it contains hydrating coconut oil and shea butter with a hit of color.
Photographed by Rochelle Brockington.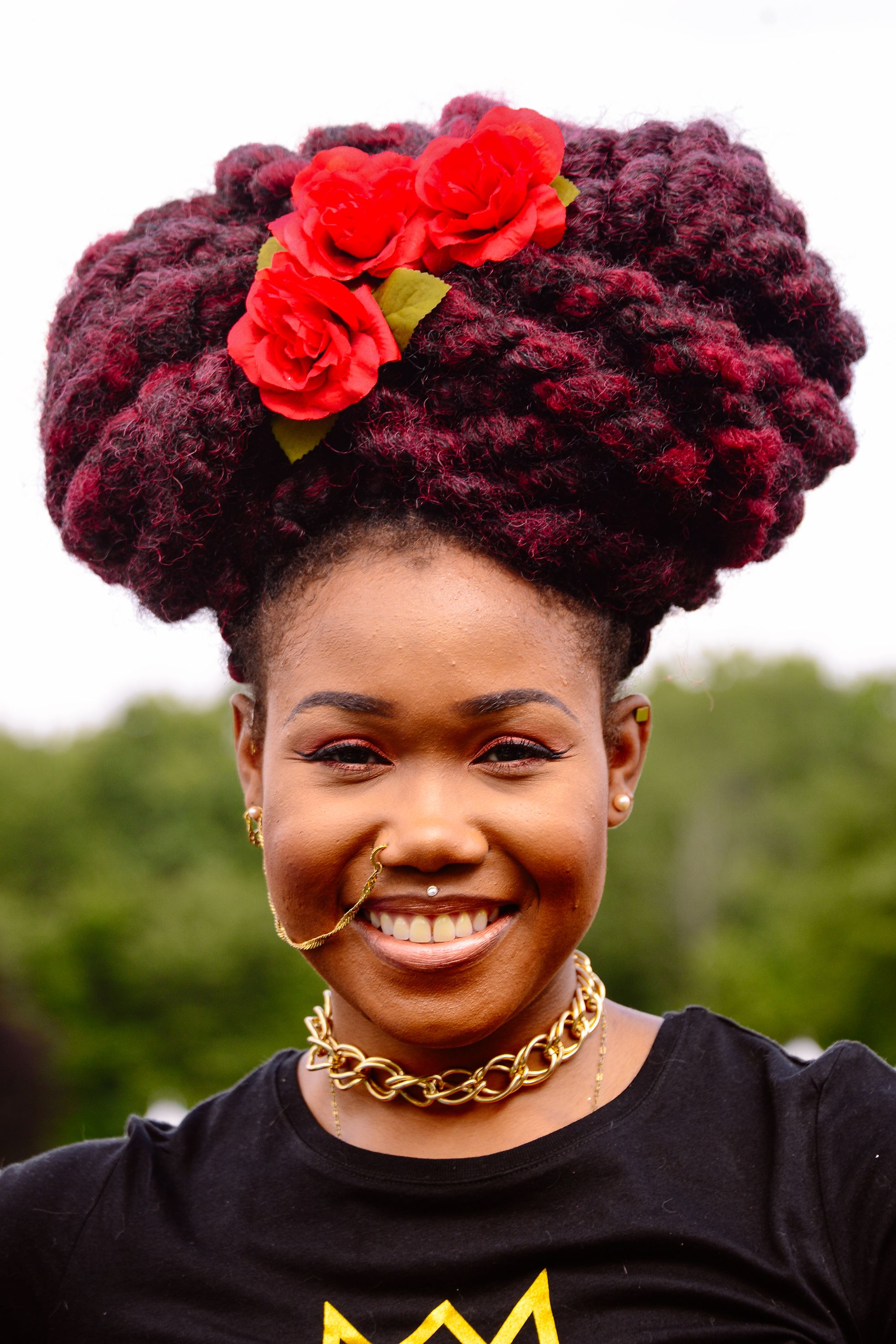 If you don't feel like committing, there's always a weave! A protective style, like these soft, jumbo twists are a handy way to try color without harming your hair underneath.
Photographed by Rochelle Brockington.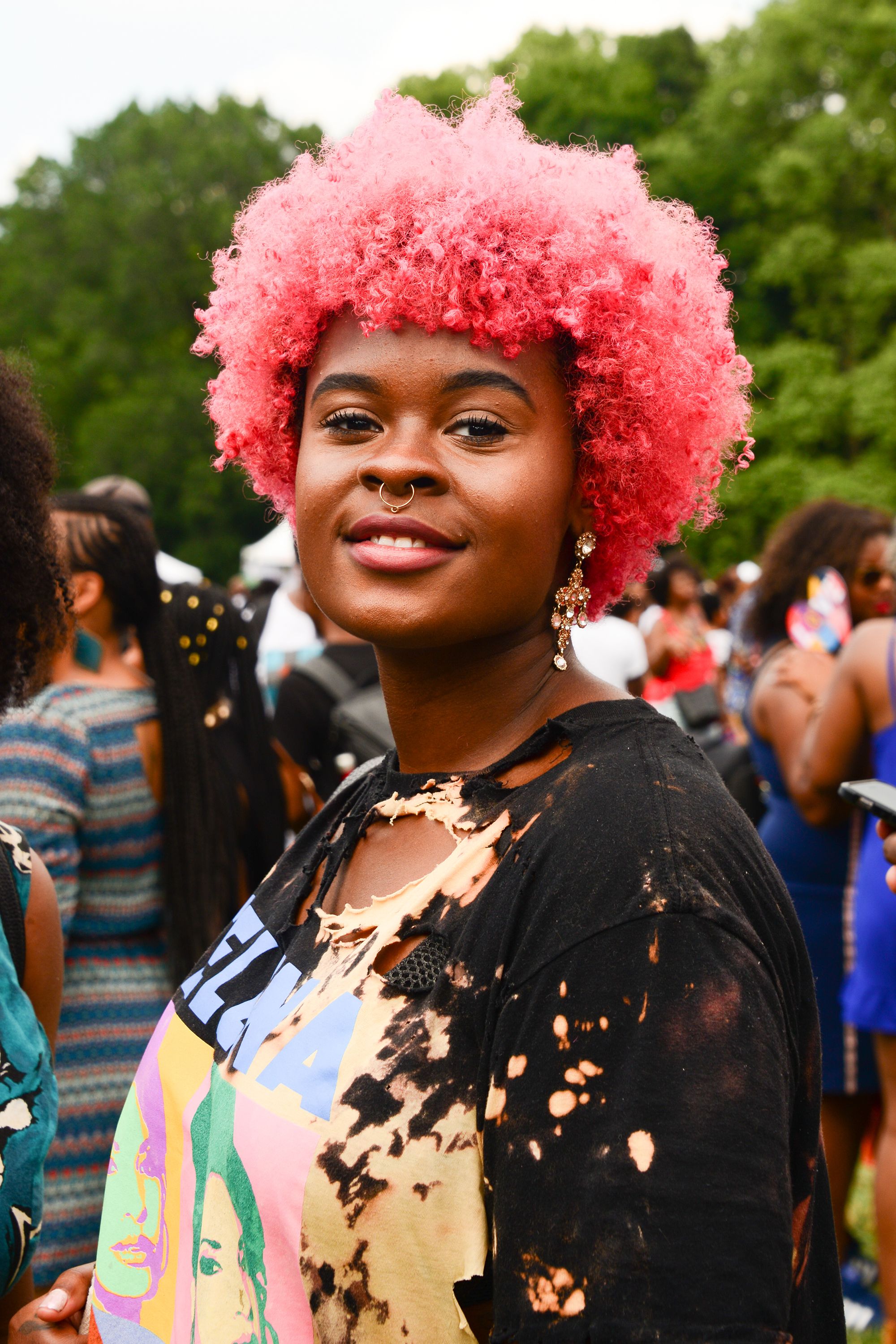 This pink 'fro is what cotton candy dreams are made of.
Photographed by Rochelle Brockington.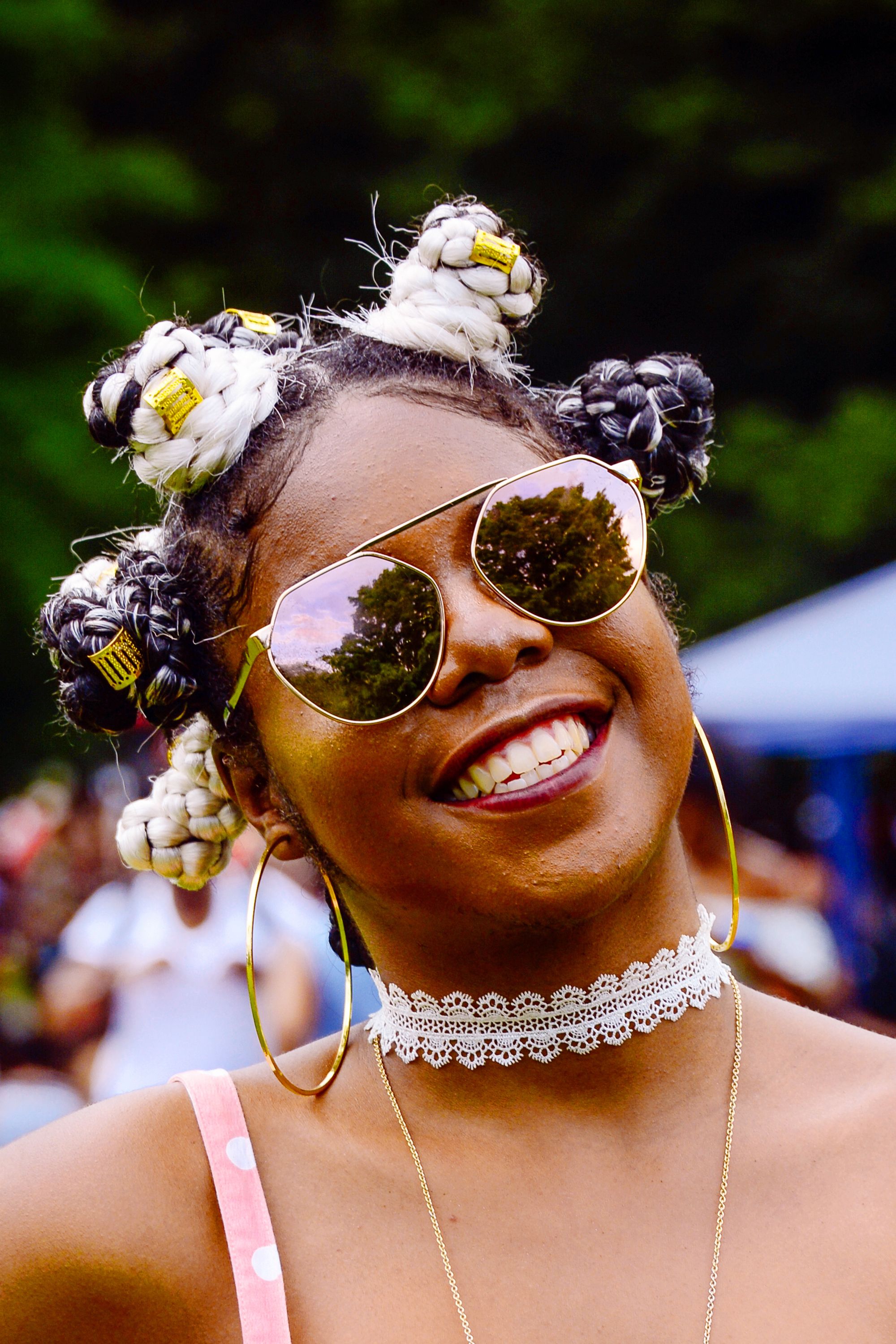 More protective style fun — this time with braided Bantu knots.
Photographed by Rochelle Brockington.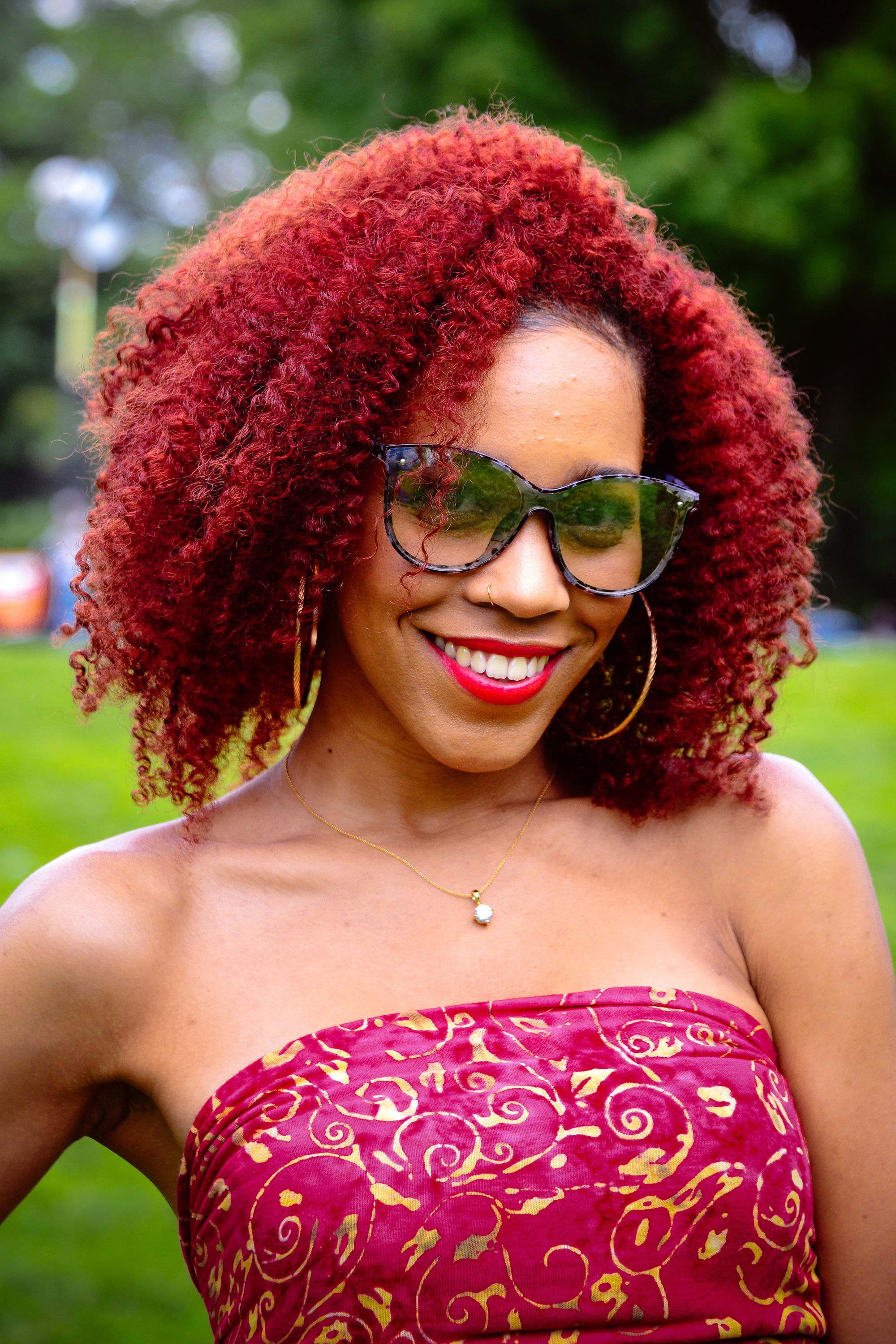 Proof that red is universally flattering: from the hair, to the lip, to the top.
Photographed by Rochelle Brockington.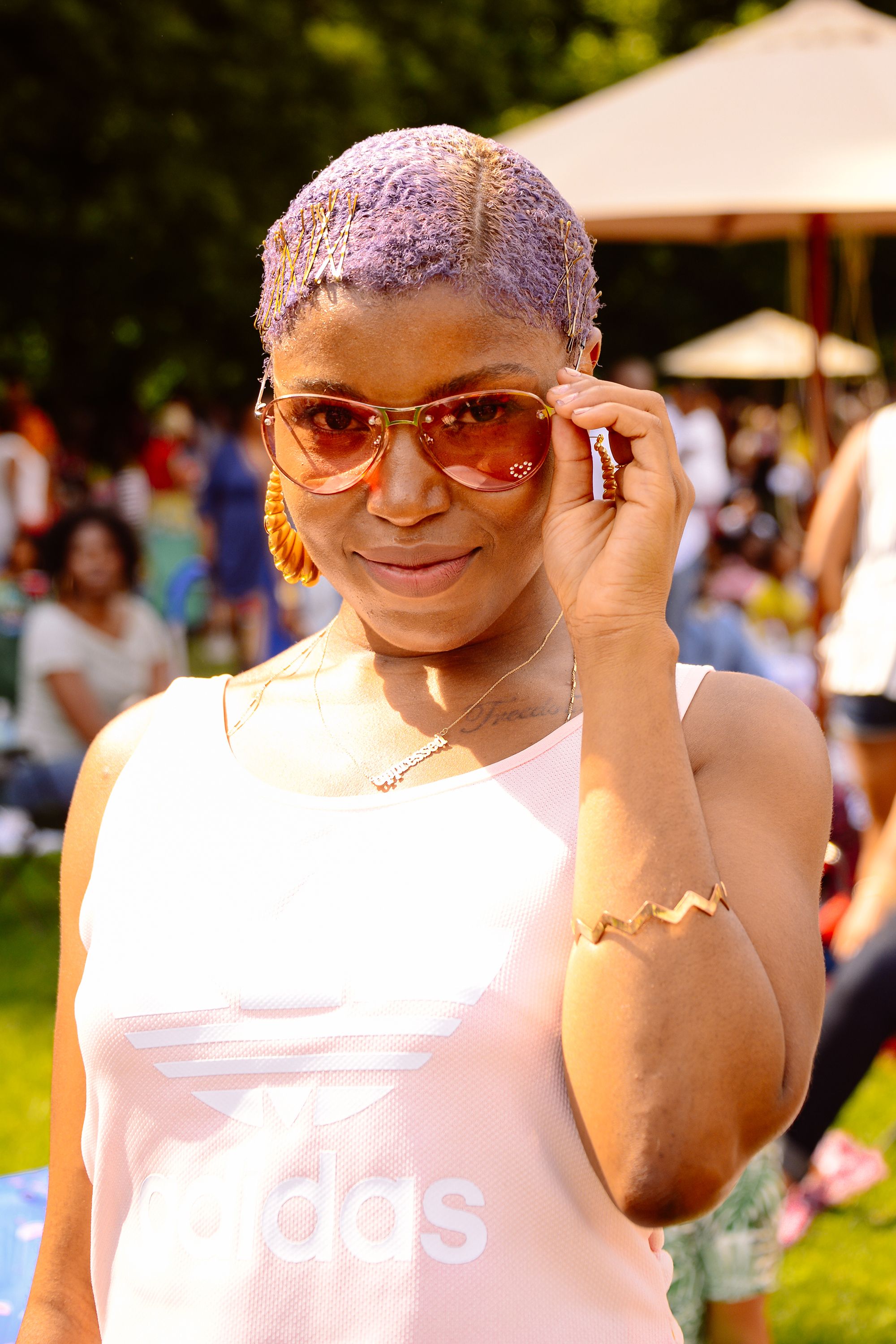 For upkeep, Antoinette likes washing with Cantu's new Anti-Fade Cleansing Oil Shampoo. "It's gentle, but super-effective," she says.
Photographed by Rochelle Brockington.
Click HERE to read more from Refinery29.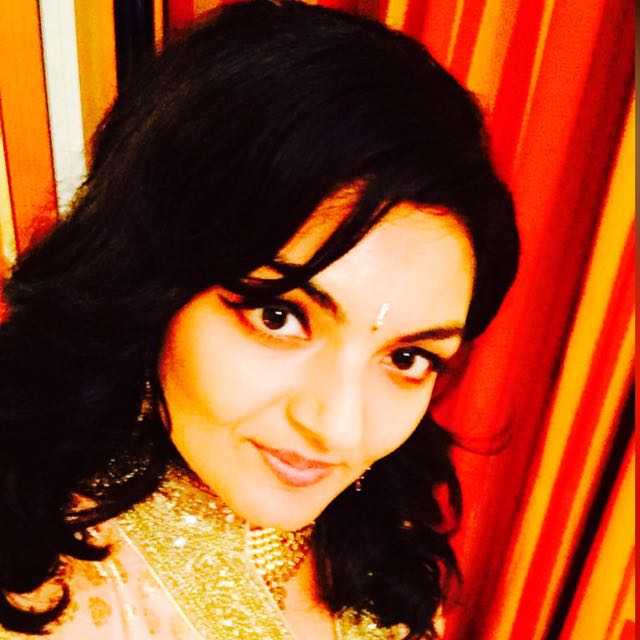 Vote for Shikha Dhingra For Mrs South Asia Canada 2017 by liking her Facebook page.


Loading ...