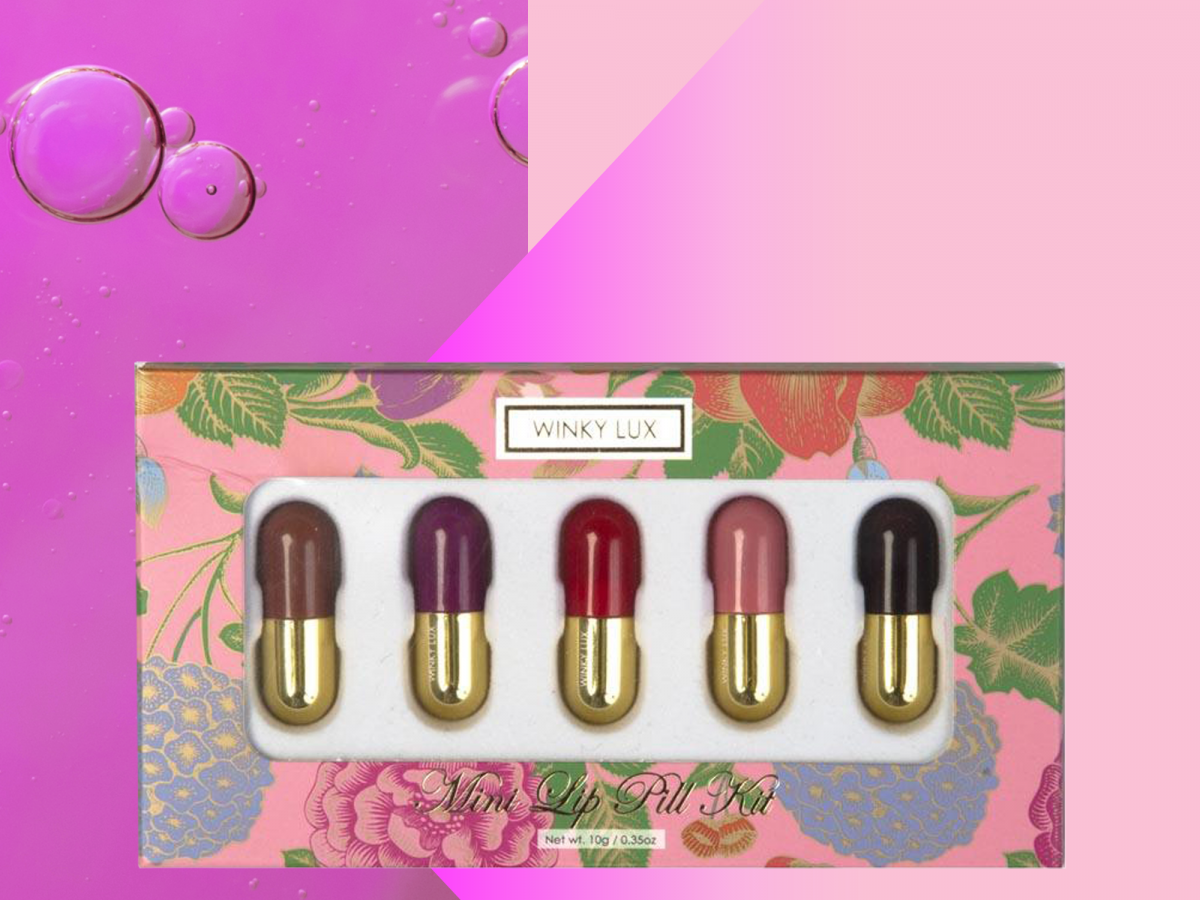 Pigs, cupcakes, lipsticks: As a general rule, everything that's already cute becomes exponentially more so when in miniature form. Not only that, minis (of the makeup variety) just make things like packing your tiny clutch for a night out a whole lot more convenient.
Cult brands like MAC, Anastasia Beverly Hills, and Tom Ford have all launched teeny-tiny versions of their best-selling lip shades lately, and in addition to the adorable factor, you're also getting more bang for your buck in terms of color options, since they're often sold in sets.
Ahead, our favorite shrunken-down lipsticks for stashing in our back pockets and smallest bags.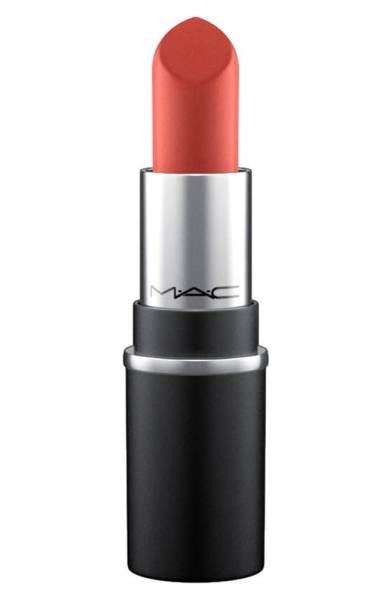 MAC's new little lipsticks ring in at just $10, which is a big savings from the $17.50 sticks, and feature the exact same beloved formulas.
MAC Little MAC Lipstick, $10, available at Nordstrom.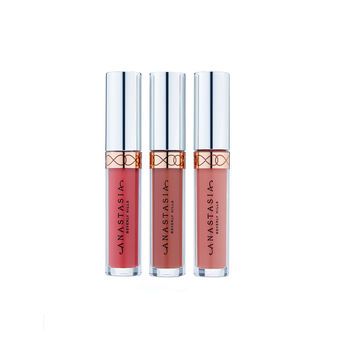 Not only is this liquid lipstick trio by Anastasia Beverly Hills a good deal (you get three shades for only $5 more than one full-sized tube), it also includes two brand-new holiday shades in addition to Dazed, a cult-fave.
Anastasia Beverly Hills Liquid Lipstick 3-Piece Mini Set, $25, available at Anastasia Beverly Hills.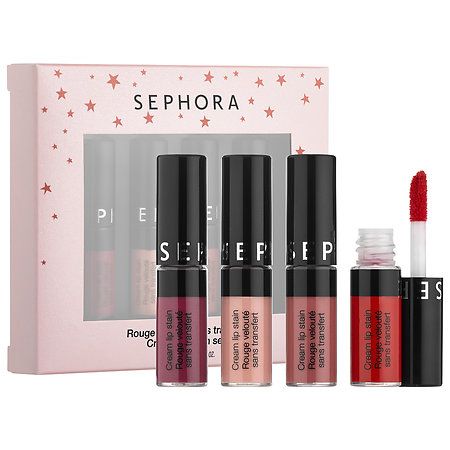 This $12 kit features the four best-selling cream lip stains from Sephora's original collection, but it's limited edition, so act fast.
Sephora Collection Cream Lip Stain Set, $12, available at Sephora.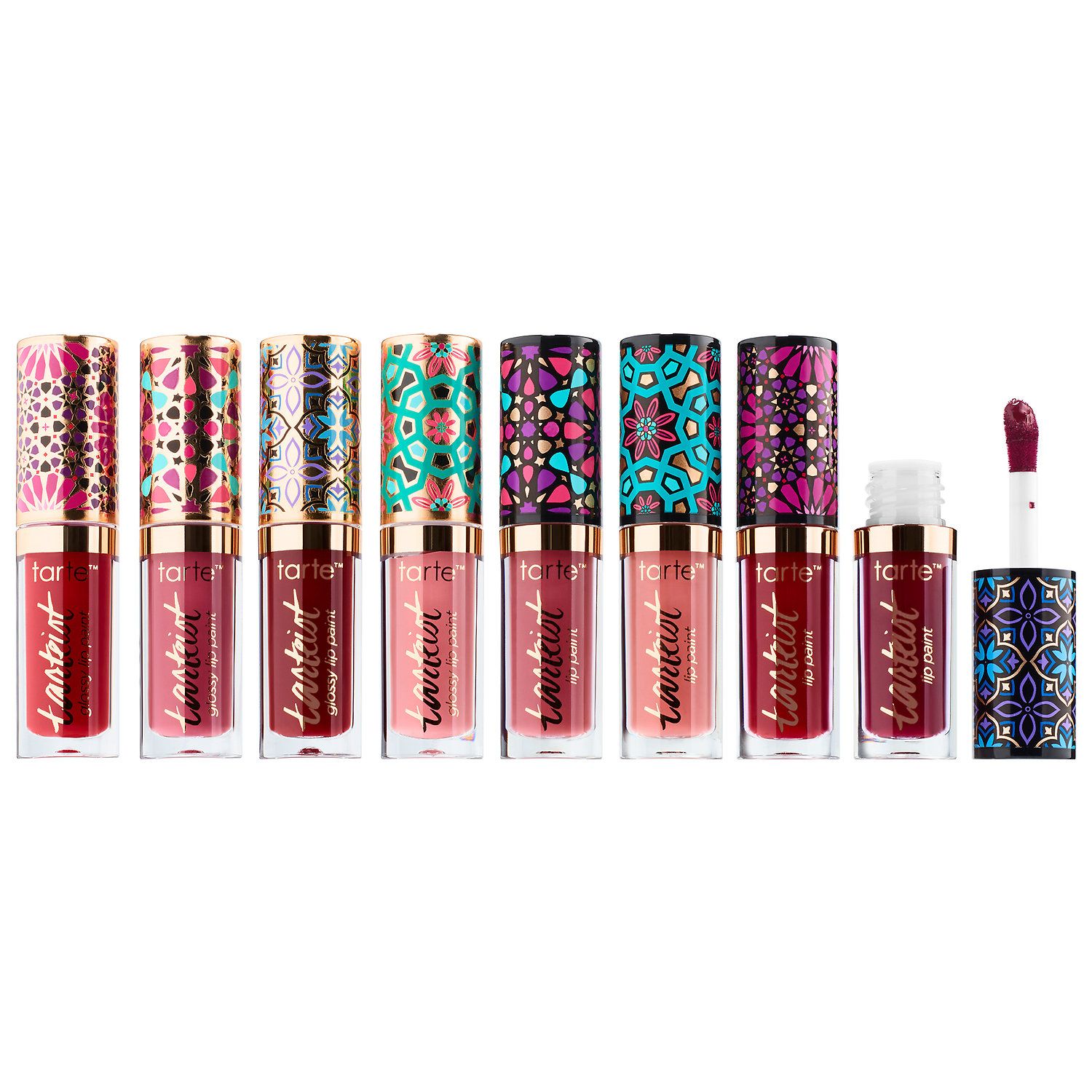 Perfect for those who don't leave the house without a handful of lipsticks in their bag, this kit has you covered with long-wear mattes and glossy liquid lipsticks in mauves, nudes and reds. For limited time, you get all eight for only $36, which should last you into 2018.
Tarte Limited-Edition Posh Pout Quick Dry & Glossy Lip Set, $36 ( $64), available at Sephora.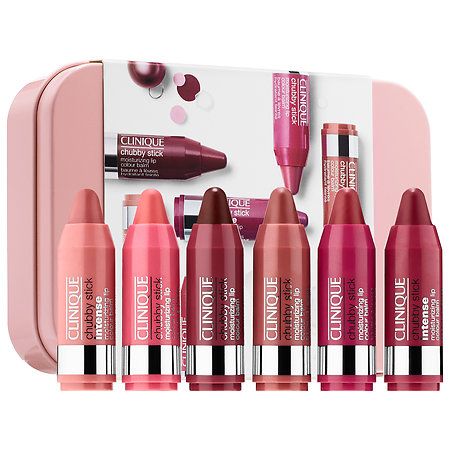 Clinique's Chubby Sticks are the ideal blend of balm and lipstick, and we have yet to find a shade that doesn't miraculously flatter everyone.
Clinique Chubby Treats, $25, available at Sephora.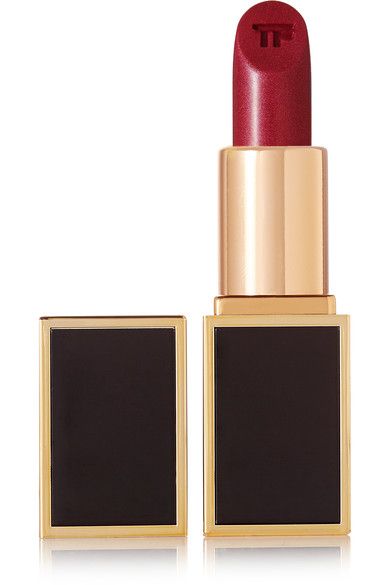 The newest collection of Boy lipsticks from Tom Ford are really, really sexy — and give you a great excuse to brainstorm baby names.
Tom Ford Boys Lip Color, $36, available at Sephora.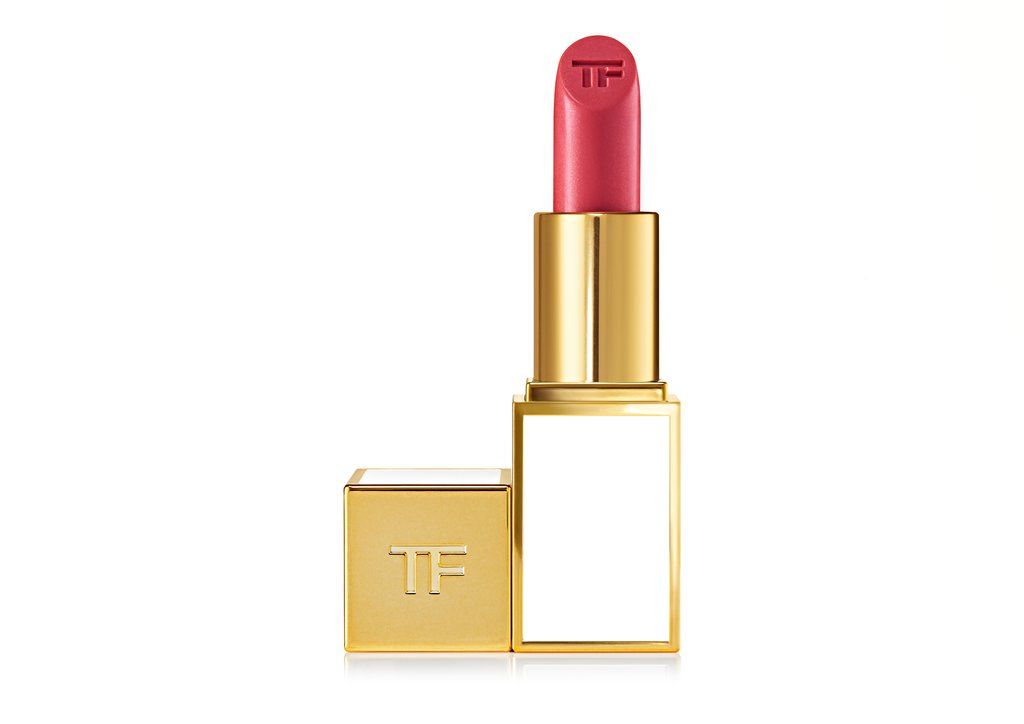 Of course, it's only fair that you have 50 girls to choose from, too…
Tom Ford Girls Lip Color, $36, available at Sephora.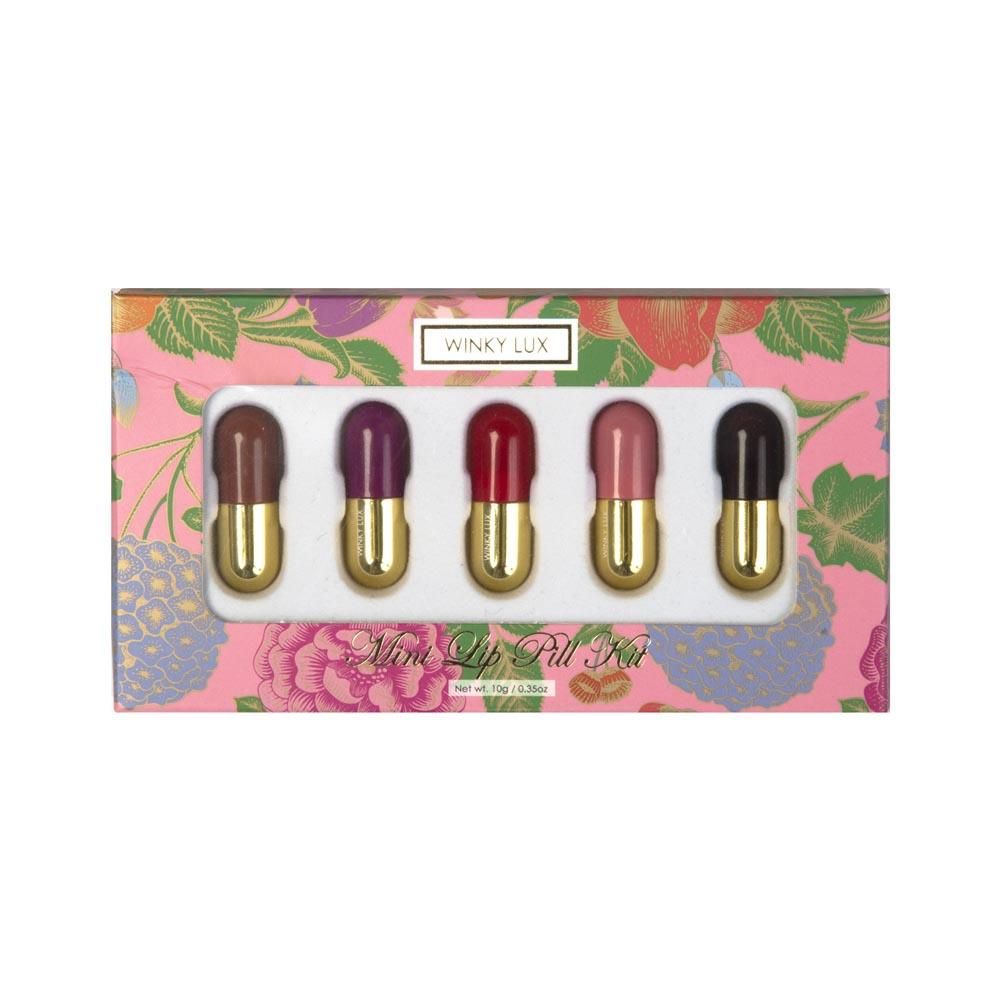 The smallest of the bunch, these "pills" by Winky Lux are about the size of fish oil vitamin, so we dare you to find a place they don't fit.
Winky Lux Mini Pill Kit, $16, available at Winky Lux.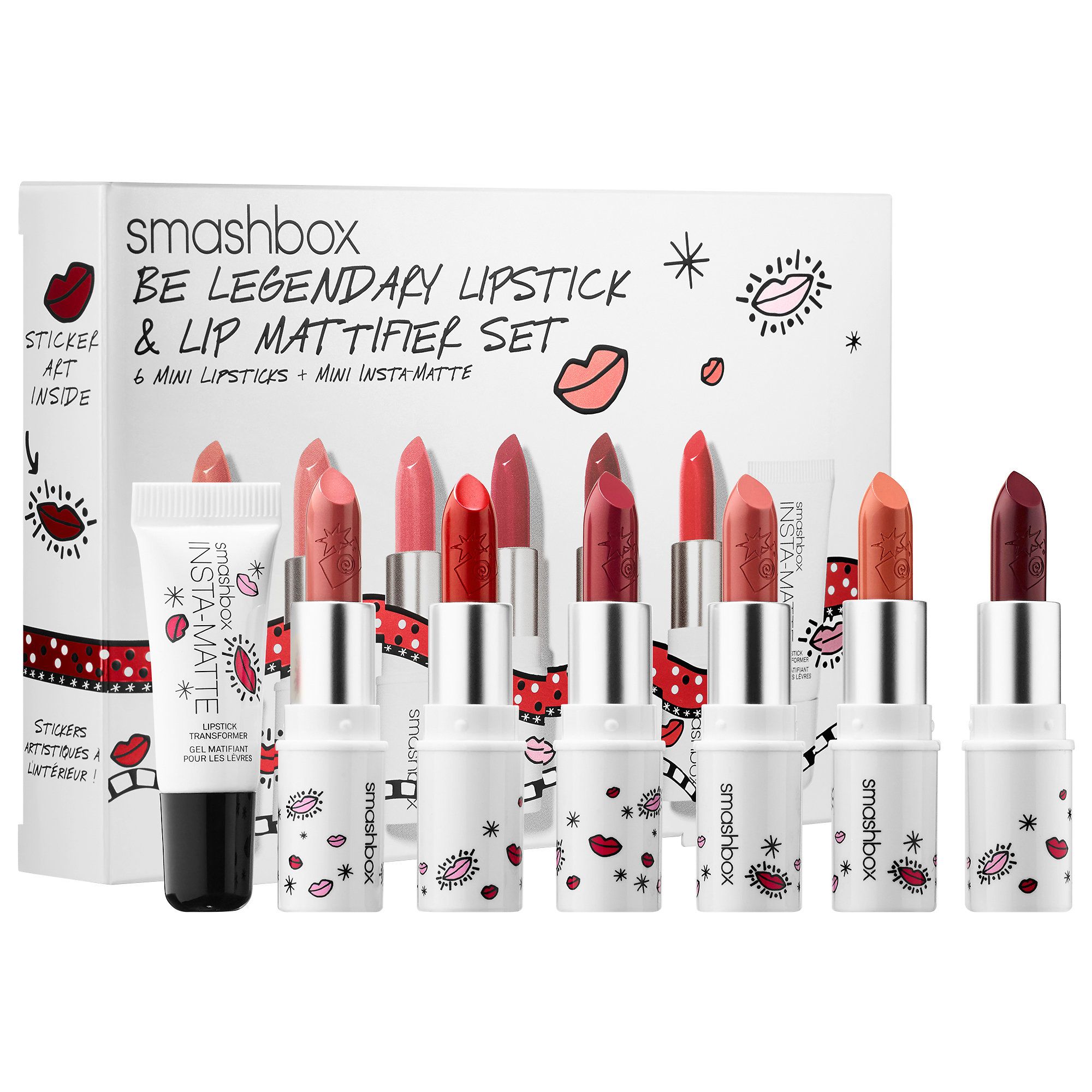 Priced at just $25 for the set, this kit of mini lipsticks makes a perfect pre-holiday pick-me-up or a fun stocking-stuffer for all your friends. The cutesy box also comes with a mattifying gel that instantly transforms any of the creamy lip colors into a long-wearing matte.
Smashbox Drawn in. Decked Out. Be Legendary Lipstick + Lip Mattifier Set, $25, available at Smashbox.
Click HERE to read more from Refinery29


Loading ...