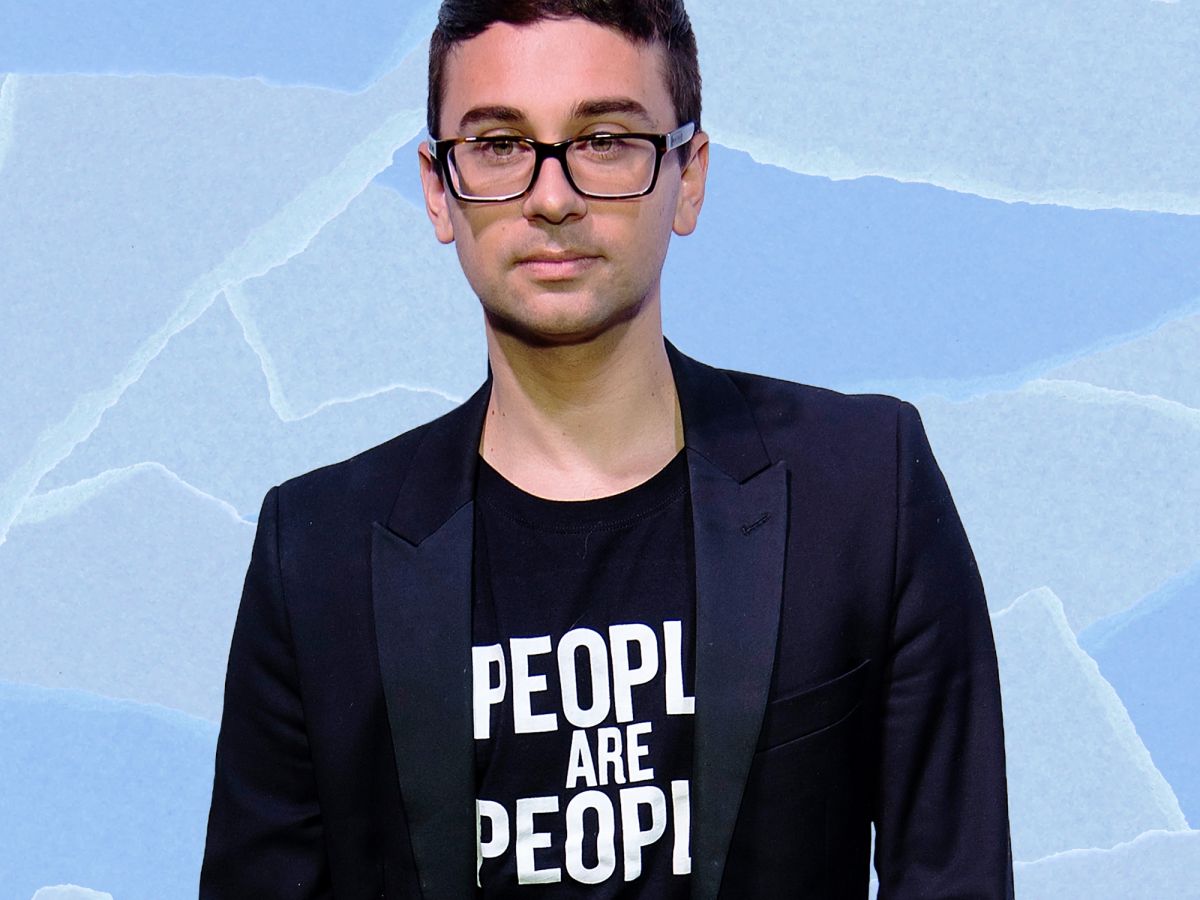 In the midst of all the divisiveness happening in the world right now, when fashion designer Christian Siriano debuted a "People Are People" T-shirt at New York Fashion Week in February, it felt like the political statement the entire fashion industry had been waiting for. Of course, he didn't stop there: The 31-year-old also continued to lead the inclusivity pack at his spring 2018 show, too.
And now, Siriano is bringing his message to the masses in the form of drugstore nail art this month. Teaming up with nail brand KISS for its Impress Press-On Manicure line, the designer curated a limited-edition collection inspired by the exact designs he sent down the runway. Even better, there's one nail set that mimics the same politically-charged sentiment he — and countless other people — stand for.

Aside from the kit's black matte finish, the set also includes black-and-white accent nails that read, "People Are People." For just $8, it's the perfect statement to make if that "Nasty Woman" v-neck is sold out in your favorite color (or if it isn't, why not wear both?).
This isn't the designer's only collaboration with a major drugstore brand, either. Earlier this year, he teamed up with E.l.f. Cosmetics to create backstage makeup look "bundles" that you could DIY at home. Those same models backstage, by the way, were wearing similar KISS designs down the runway. So if you're tired of debating with your conservative uncle at family dinners, think of this manicure set as a subtler way to fight the patriarchy — especially given the fact that "People Are People" is an argument that's pretty hard to disagree with.
Kiss Impress Press-On Manicure Siriano Collection, $7.99, available November 1 on Impress Manicure.
Click HERE to read more from Refinery29


Loading ...