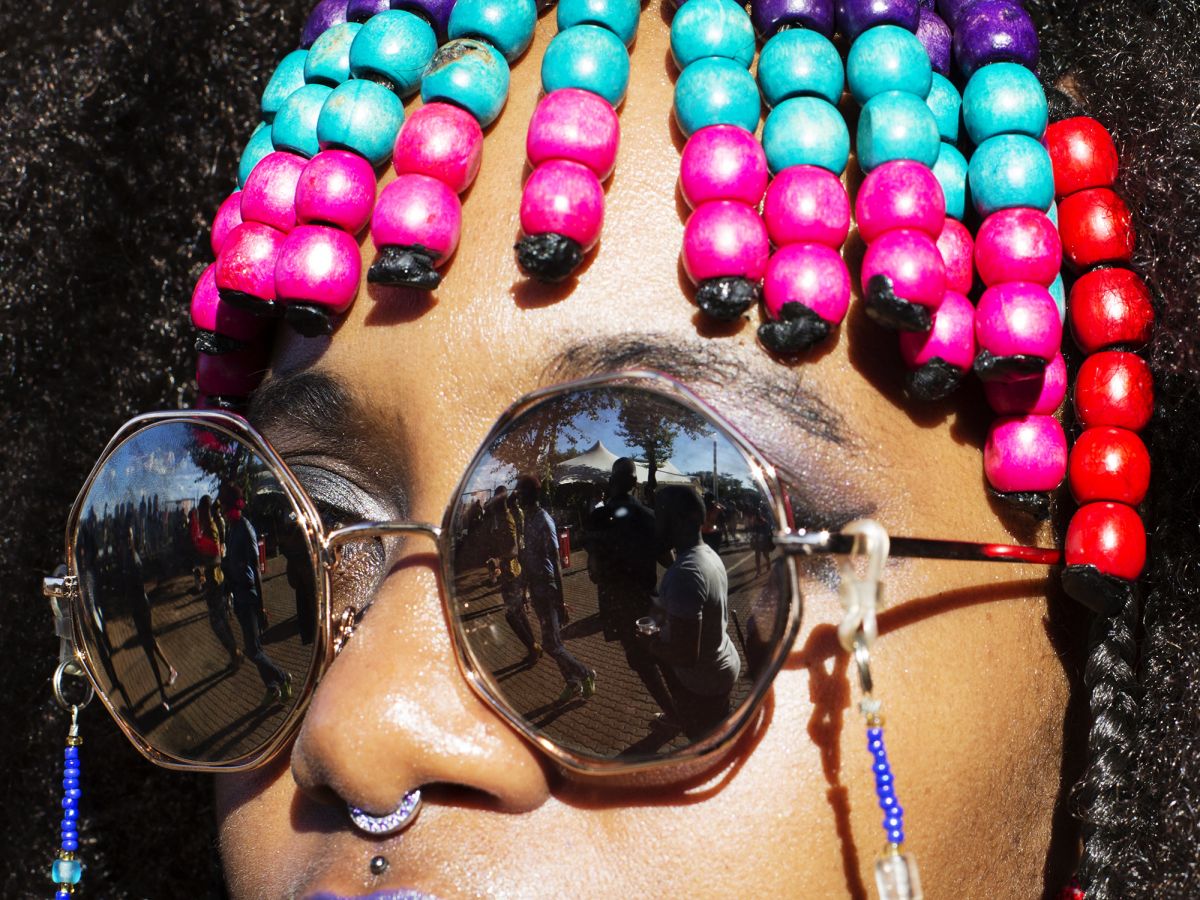 In January, East Coast residents normally deal with the kind of bone chilling weather that inspires tears. (Hint: We're talking about the ones that literally freeze midair as they drop from your eyes.) This is not one of those years… it's worse. And as of this week, most of the country can relate — which means we're all jealous of those who live in sunnier places.
Take South Africa, for example, where Afropunk Johannesburg just swept the city with crop tops, sandals, and examples of living your best life on full (social media) display. And let us not forget the glam. Afropunk is known for its bold and unapologetically Black beauty looks. From glitter-adorned Afros to butt-length neon braids to bubblegum pink wigs, the looks you might imagine just barely scratch the surface. In Johannesburg, attendees manage to seamlessly fuse trends with tradition — and boy does it deliver the wow factor the festival is known for. See a few of our favorites, ahead.
Box braids are dope at any size and length — but these yarn-wrapped ones win
any
contest, hands down.
Photo: Via @nix_indamix.
Coppery lids, clean cornrows, and a poppin' highlight? Check, check, and check.
Photo: Via @jada_the_pinkette.
Pushing the color wheel at full speed for 2018.
Photo: Via @shopcatface.
Bringing braided bangs back for the new year? That's a movement we can get behind…
Photo: Via @bonolo_modise.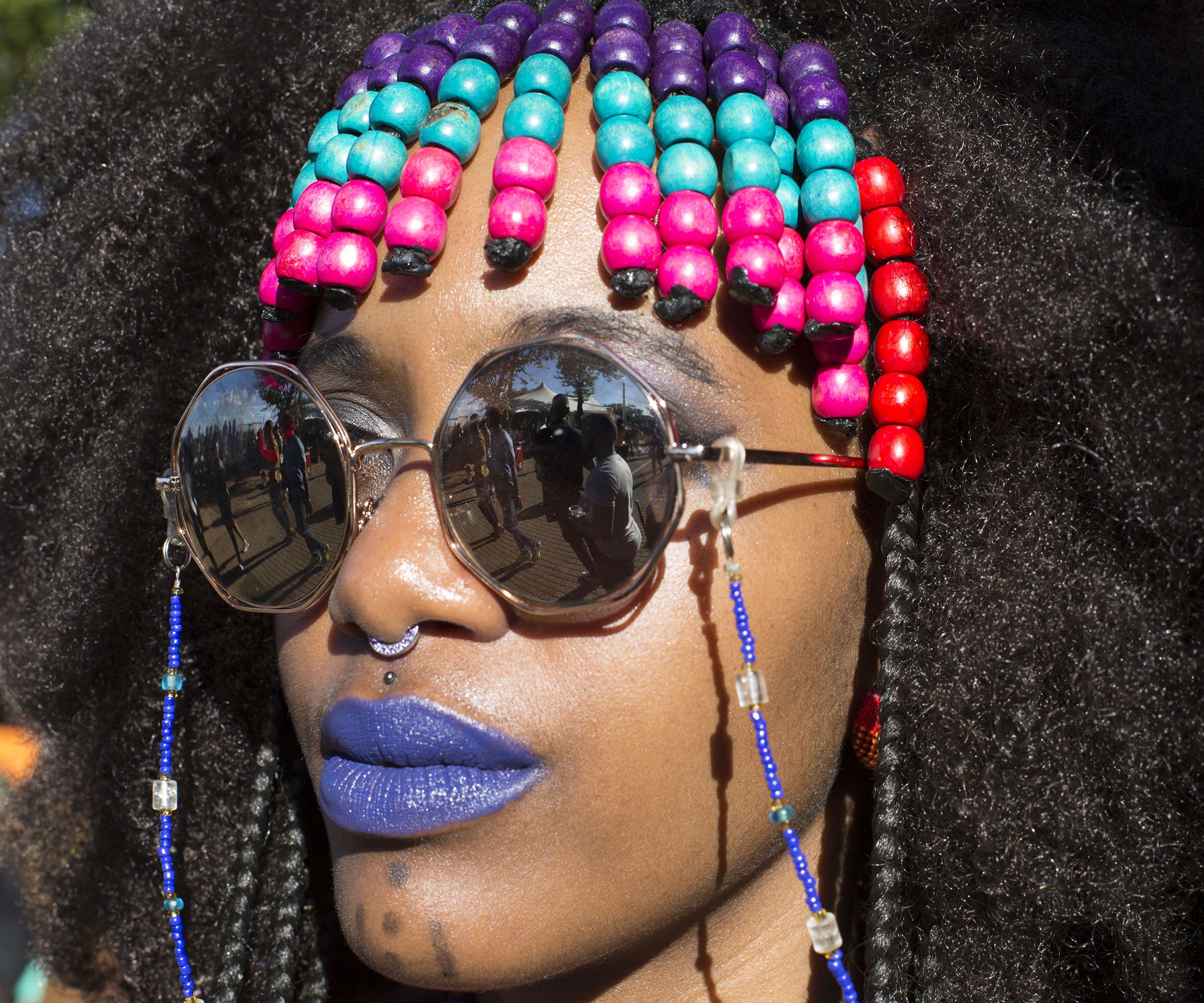 … with full force.
Photo: Cornell Tukiri/EPA-EFE/REX/Shutterstock.
That 'fro, though!
Photo: Via @makhosazana_za.
Since Solange couldn't make it, this attendee served as a fitting stand-in: her bright pins remind us of the A Seat at the Tablealbum cover, while her braids are reminiscent of a look from the "Don't Touch My Hair" video.
Photo: Via @a_monge.
"I'm influenced by myself," @siyathemba posted. And honestly, she's not the only one.
Photo: Via @siyathembancube.
Click HERE to read more from Refinery29


Loading ...