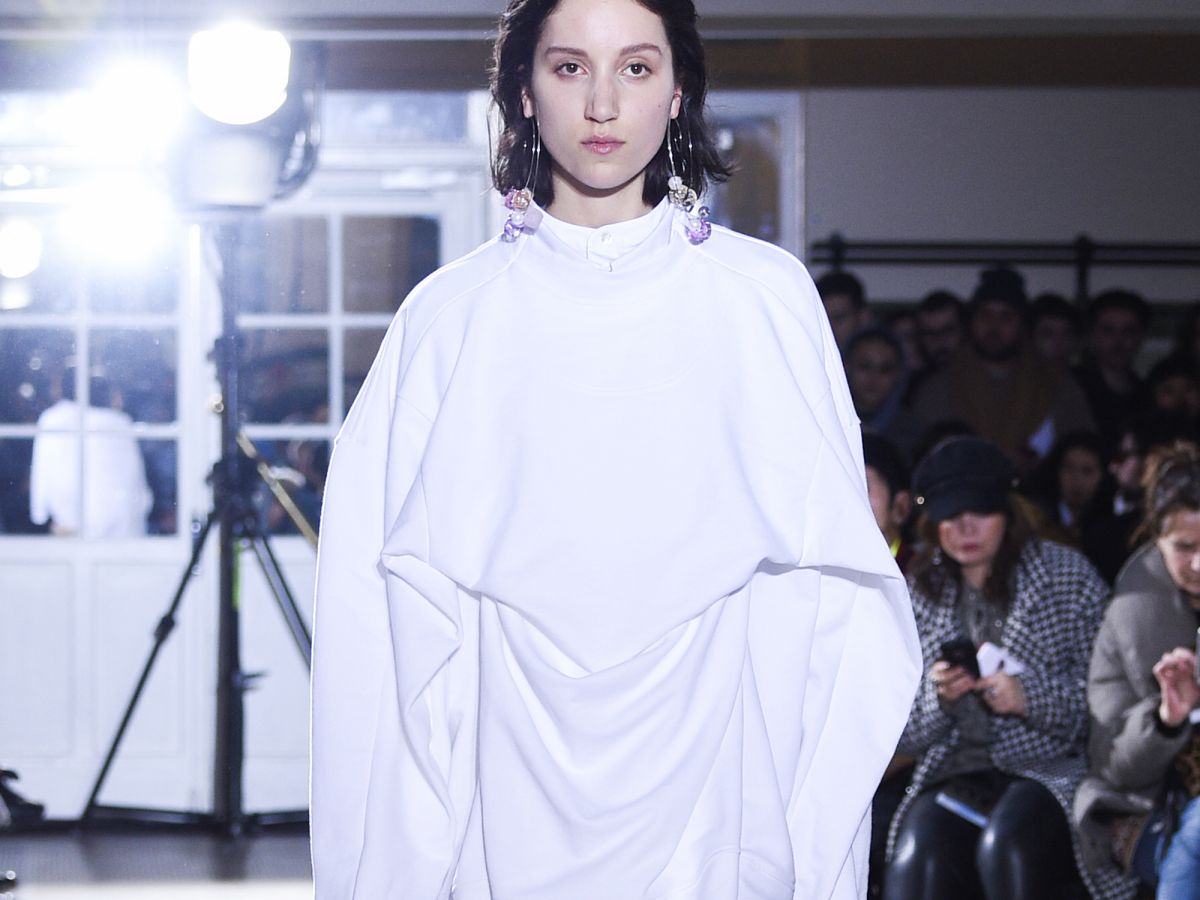 Now that Birkenstocks are officially back in style, another "ugly" shoe people love to hate just got quite the stylish update thanks to French brand Y/Project. On Wednesday during Paris Fashion Week Mens, Y/Project debuted its collaboration with Ugg, or what creative director Glenn Martens calls "putting your foot in a warm pot of butter." Because who wouldn't want that?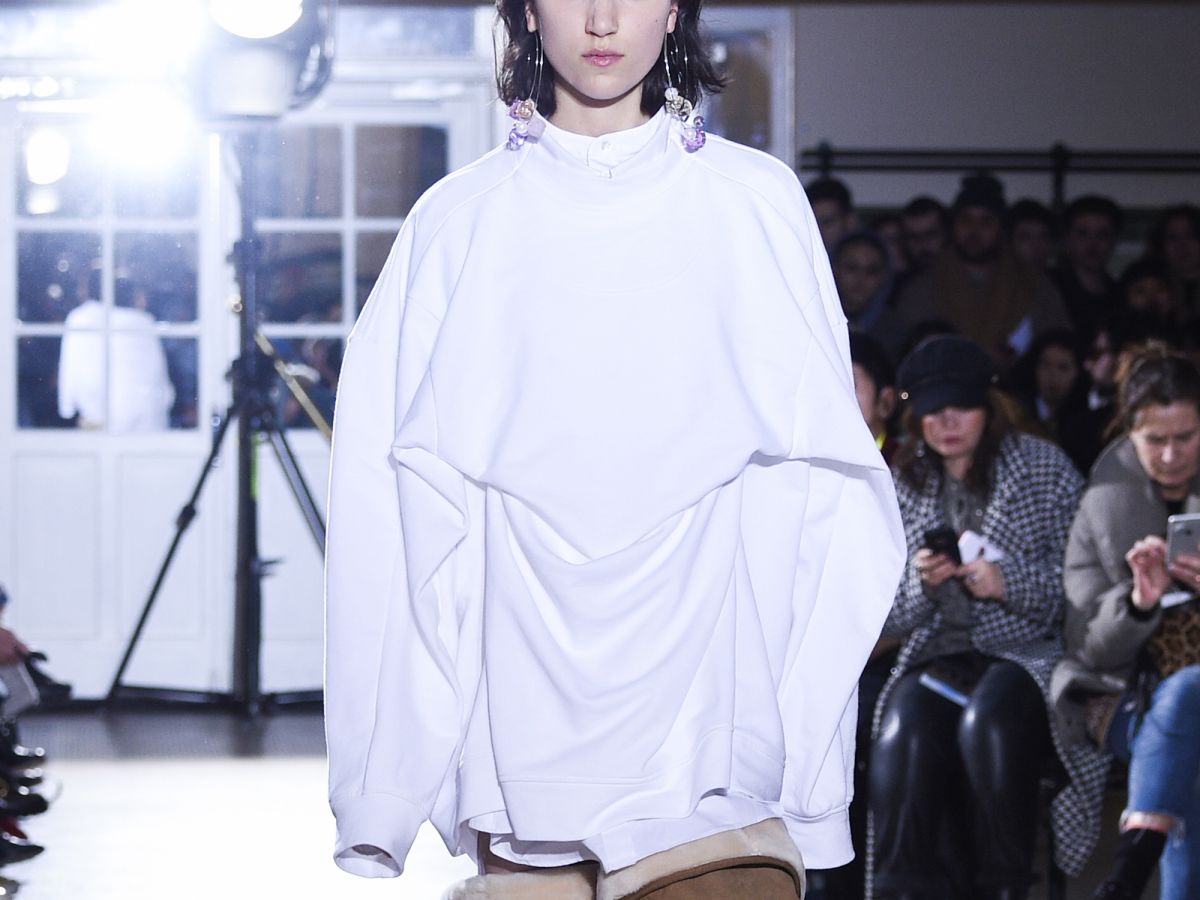 He continued: "The UGG Classic boot is one of the most recognizable shoes in history. It's timeless and challenging design made it a worldwide statement. Y/Project is about challenges. Since launch we've been twisting the grounded codes, we challenged the acceptable and triggered people by putting focus on the unexpected." And these are certainly unexpected — because who's ever seen a black pair of boots adorned with torn-up shearling bands and thigh-high Uggs in the classic tan we're familiar with, but with baggy dimensions for peak coziness?
"Ugg is one of those icons that's kind of ugly-cool, and I think that is a very special thing," Decker's president of fashion lifestyle brands Andrea O'Donnell told Refinery29 in October. "I don't mind [the hate] at all. It's absurd — I've been wearing the brand for many, many, many years because of that. It stands out and is very special. There's not much like it in the world."
No word yet on the expected release date and cost, but given Y/Project's standard price points, we don't expect these babies to come cheap.
Click HERE to read more from Refinery29

Loading ...