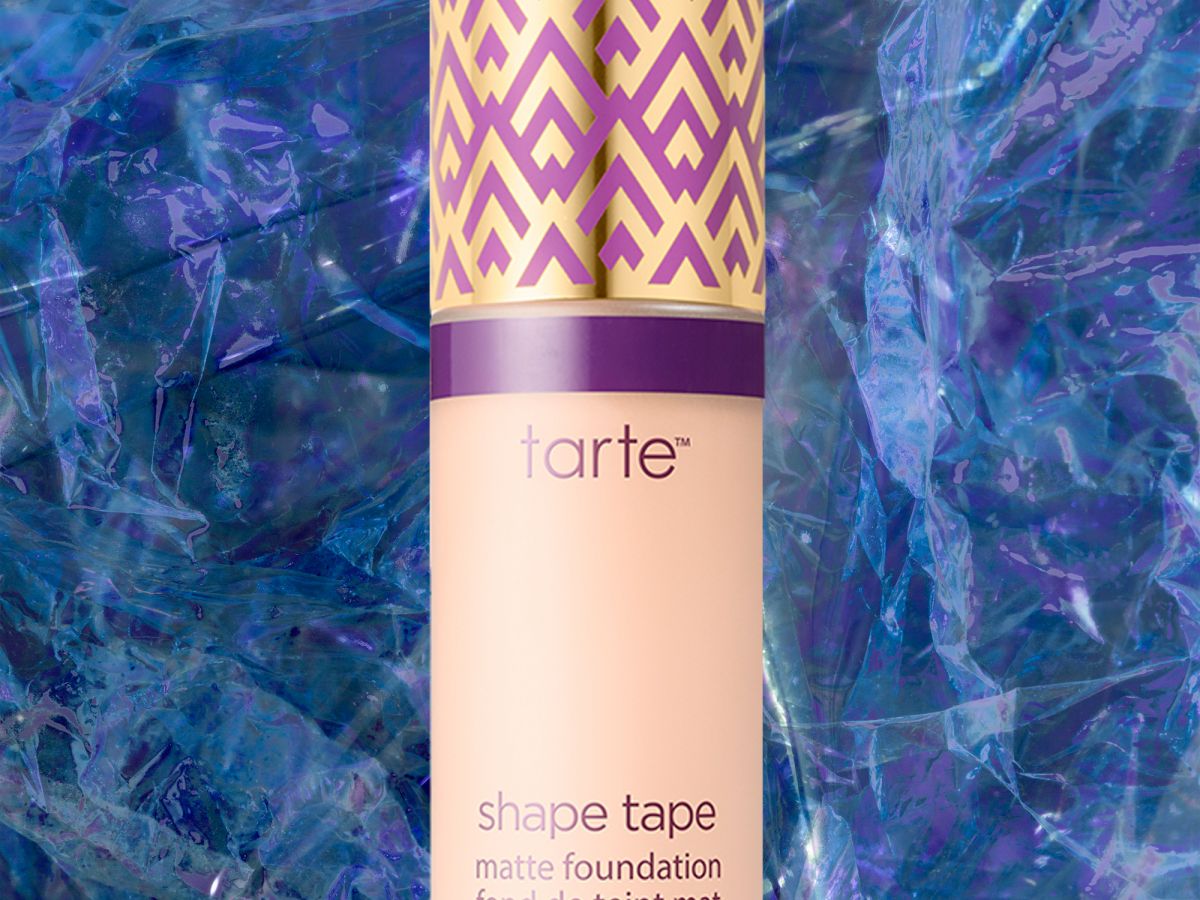 Update: Tarte responded to the backlash in a series of posts on its Instagram stories Wednesday evening, writing, "We want to let you know we hear you… You all know by now that we revealed our much anticipated shape tape foundation & the final shade range that we launched was definitely not representation of all of you."
The brand continued, "It may be too little too late, but we can assure you this was not meant in any kind of malicious way. We all just got so caught up in #shapetapenation and seeing your tweets asking for it… We wanted to get the product out as fast as possible, & we made the decision to move forward before all the shades were ready to go. We know there is no excuse, & we take full responsibility for launching this way. We lost sight of what's really important in this industry, & for those who feel alienated in our community, we want to personally apologize. We're doing everything in our power to bring those unfinished shades to market as fast as we can, at any cost. We CAN and WILL DO BETTER."
This story was originally published January 17, 2018 at 5:15 p.m.
Scan any influencer's flat lay, and you'll likely see a tube of Tarte's Shape Tape Contour Concealer front and center. The cream is a cult classic, which is why fans flipped out once they heard that the brand was coming out with a corresponding foundation. If the concealer can hide Birkin-sized under-eye bags and a battlefield of acne scars, then imagine what it'd do for your entire face.
But sadly, the release didn't result in all the heart-eyed emojis everyone expected — because out of the 15 available shades of Tarte's Shape Tape Matte and Hydrating Foundations, only three cater to deep skin tones. Frustrated fans and YouTube gurus were quick to call out the lack of inclusivity.
I am putting my Tarte Shape Tape video offline. Thank you for showing me the importance of showcasing my voice.. the Tarte shade range is an absolute mess and I should've spoken up about it more than I did. ?
— NikkieTutorials (@NikkieTutorials) January 17, 2018
If you haven't noticed I won't be reviewing the tarte shape tape foundation! Love you guys ?
— Laura Lee (@Laura88Lee) January 17, 2018
So I'm reviewing the new Tarte shape tape foundation right now and BITCH… it's going different than I expected not gonna lie ??
— Manny MUA (@MannyMua733) January 16, 2018
One particular review that has resonated widely is Jackie Aina's. The vlogger, alongside fellow vlogger Alissa Ashley, tried the concealer on camera and expressed their disappointment. "I don't appreciate the blatant erasure of a whole spectrum of people. It doesn't even look like they tried," she said, before reading the shade names aloud. "From a marketing standpoint, I just don't really understand what their approach was. You guys have literally eggshell, eggshell whites, beige, stone, ivory… You have every variation of ivory, and then you picked mahogany and deep honey to make who happy? Who are you servicing?"
In a time when brands like Fenty Beauty and Lancôme are making sure that a range of skin tones are included in their shade selections and marketing campaigns, it's frustrating to see a major launch like this, which feels like a step backward. Don't get us wrong — Tarte's products are some of our favorites, and we've always admired their pledge to remain cruelty-free while delivering high quality goods. However, it's due time for all brands to realize that inclusivity isn't just for dollars — it also makes the consumer feel like their dollar actually matters.
A brand representative from Tarte confirmed that there are 10 new shades already underway, but declined to comment at press time on what they are, why they weren't launched initially, or on the recent backlash.
Click HERE to read more from Refinery29


Loading ...