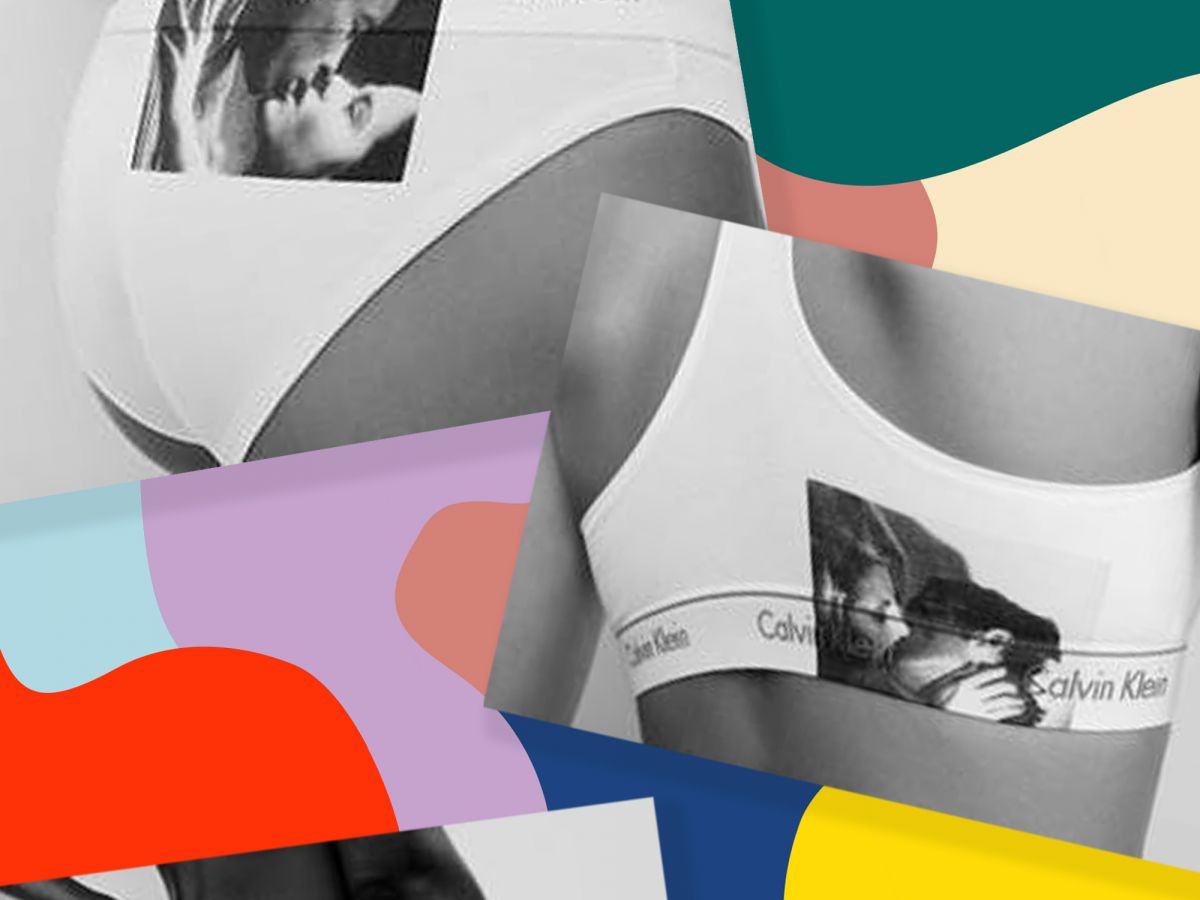 Just a week after the Kardashian/Jenner family posed for Calvin Klein's ongoing #MyCalvins spring 2018 campaign comes the brand's next provocative move. The latest installment of the brand's ongoing partnership with The Andy Warhol Foundation sees the classic cotton Calvin Klein Underwear silhouettes adorned with black and white stills from the artist's 1963 experimental film Kiss.
In a press release, Calvin Klein describes Kiss as "one of Warhol's earliest cinematic explorations." For it, Warhol "trained his camera in close-up on 12 couples kissing, for three-and-a-half minutes each. In part a response to Hollywood censors of the day, which forbade lips lingering in a kiss for more than three seconds, upon its release the work was considered especially provocative for its depiction of biracial and homosexual pairings. The movie featured a mix of countercultural luminaries and Warhol's self-styled Factory 'superstars' including Gerard Malanga and Baby Jane Holzer." Appearances were also made by actress, artist, and filmmaker Naomi Levine, lighting designer Johnny Dodd, and poet Ed Sanders, a member of The Fugs.
Available Monday, February 5,
the capsule features
a variety of bralettes, briefs, and T-shirts, which range from $32 to $45. (Not a bad price for a Warhol, no?) Given past appearances of Warhol's work
in Raf Simons' Calvin Klein 205W39NYC collections
, it's no surprise the art would pop up in its
ever-popular underwear offering
.
"I've come to realize that Warhol's genius goes much deeper than cheerful Campbell's Soup paintings," Simons told WWD after announcing the partnership in November. "He captured all sides of the American experience, including sometimes its darker sides. Warhol's art tells more truths about his country than you can find almost anywhere else."
Credit for film stills: Andy Warhol, Kiss, 1963; Credit for Andy Warhol Foundation: ©/®/™ The Andy Warhol Foundation for the Visual Arts ©2018 The Andy Warhol Museum.
Click HERE to read more from Refinery29


Loading ...