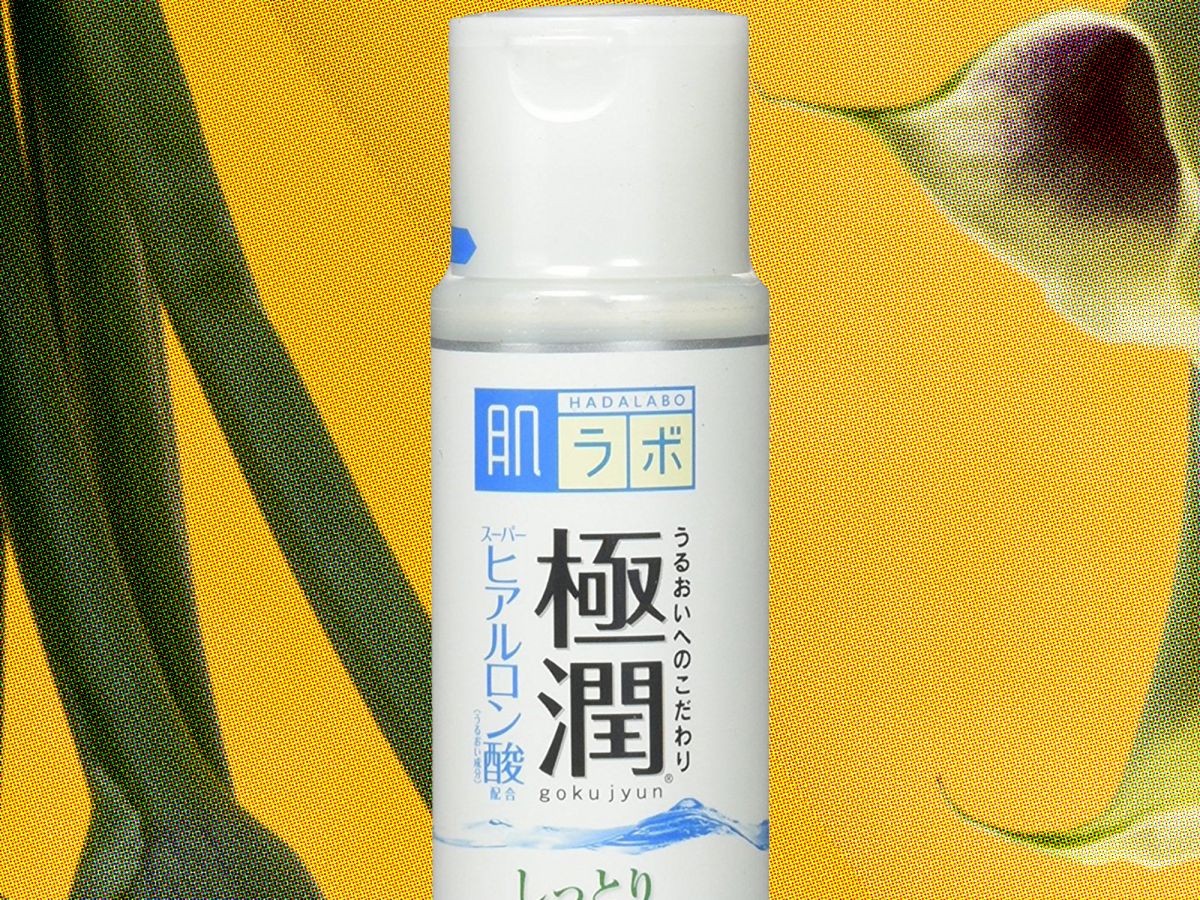 While it's undeniable that South Korea has spent the past few years perfectly positioned at the forefront of all things cutting-edge yet affordable in beauty, let us not forget that before we had snail mucus and ostrich-egg yolk, we had Shiseido, SK-II, and Koh Gen Do. Japan's sizable contributions to beauty, particularly skin care, are not to be underestimated — and without the country's influence on Western culture overall, we wouldn't have ramen or sushi, either… and then what would New Yorkers eat? (Spicy tuna rolls, it's worth noting, are an American invention — if the heavy-handed use of mayo wasn't enough of a dead giveaway.)
But Korea and Japan share more than just a continent, particularly when it comes to their traditional beauty routines: Both cultures prioritize lightweight layers of moisture over slathering on rich, heavy creams, which means you'll see lots of toners, essences, emulsions, serums, and lotions in skin-care lineups. And one of Japan's best-known — and best-loved — drugstore stalwarts, the Hada Labo Goku-jyun, is best described simply as a liquid, meant to be dispensed into the palm of your hand and patted into the skin using the proprietary Hada Labo "patting technique."
Maybe it's the weightless, easily-absorbed consistency that makes it a pleasure to apply, or the three different types of famously skin-plumping
hyaluronic acid
(hydrolyzed hyaluronic acid, sodium acetylated hyaluronate, and sodium hyaluronate) each bottle contains to help pull moisture in like a sponge — whatever it is, the Goku-jyun formula has received rave reviews across the board, from all over the world. And beyond those rave reviews, you won't find much information about the products themselves. The packaging is printed exclusively in Japanese, and while the company has made some products available in the U.S. under the brand name
Hada Labo Tokyo
, the formulas are hardly comparable.
It's the word-of-mouth cred on Amazon, Reddit, and other communities that has made the Goku-jyun an international cult favorite, a feat that no amount of simple marketing could accomplish — and considering how little English-language information is offered on shopping pages unless you really dig, and the fact that you can only purchase it through third-party sellers on Amazon (a risk we don't endorse) or from Japanese health-care company Mentholatum 's stateside warehouse, investing in your first bottle of Hada Labo Goku-jyun is the skin-care equivalent of a trust fall. With a little bit of faith, perhaps you, too, can have the dewy, glowing, youthful skin that has led so many fans to claim it as their Holy Grail.
Click HERE to read more from Refinery29


Loading ...