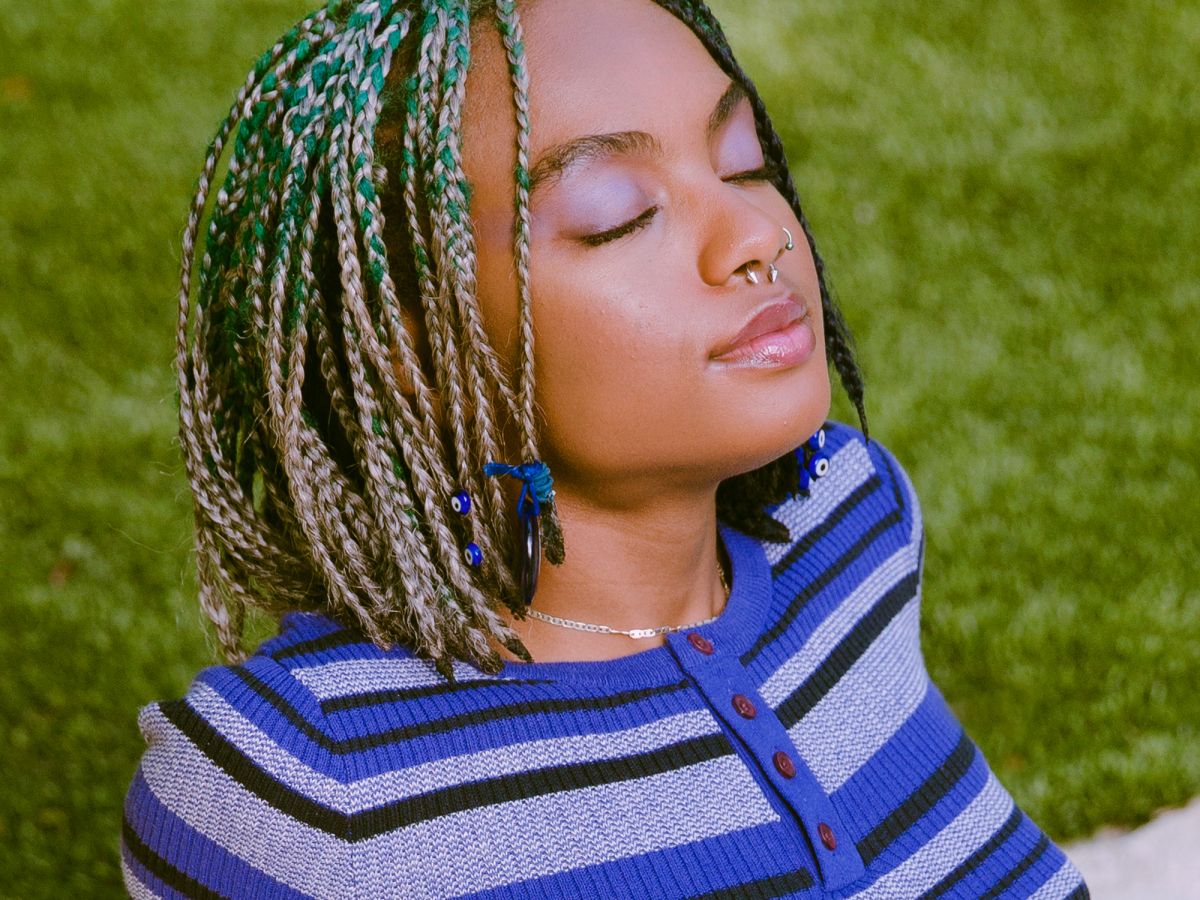 Protective styles are amazing for numerous reasons, this we know. When installed properly, they're good for the health of your hair, make your routine easier, and have deeply rooted cultural significance. It's easy to cruise down to any ol' shop and get a standard set of bra strap-length, 1b plaits… and there's nothing wrong with that. But isn't it refreshing to see a set of rainbow-colored braids with triangle parts? Or Fulani cornrows with intricate, hand-painted beads? Or box braids studded with diamonds and pearls?!
Sometimes, it's fun to reinvent the wheel a little bit — and the stylists ahead are the best at doing just that. Ahead, see why we follow these 10 inspirational braiders… and tag your favorite below, too.
Lacy Redway (@lacyredway)
If you've marveled at the chic protective styles on Jourdan Dunn, Ruth Negga, and more lately, then you have Redway to thank. She takes traditional styles and gives them a runway-ready makeover, with the help of glittery accessories and pearls, of course.
Photo: Via @lacyredway.
Jahmai (@jahmonit)
Craving a splash of color? Tap on over to Jahmai's page, where you'll find a rainbow of colorful braids and buns.
Photo: Via @jahmonit.
Kendra Garvey (@kendragarvey)
Any stylist who spends 36 hours creating a floor-dusting pink braided wig deserves to be on our list. we salute you, Kendra!
Photo: @kendragarvey.
Shani Crowe (@crowezilla)
We couldn't tear our eyes off of Solange's braided halo at the MET Gala, created with Crowe's gifted hands.
Photo: Via @crowezilla.
Kyron Christian (@honeycombncoil)
Christian prides herself on sleek cornrows and twists that still maintain the health of clients' edges — a worthy cause that we can get behind, indeed.
PHoto: Via @honeycombncoil.
Susan Oludele (@hairbysusy)
You already know that Susy's one of our favorite hairstylists 'round these parts… and Solange's too, for that matter.
Photo: Via @hairbysusy.
Stasha Harris (@magicfingersstudio)
Any braided beauty in New York City is likely familiar with this hotspot, which offers some of the most unique cornrowed styles in the entire country.
Photo: Via @magicfingersstudio.
Ancestral Strands (@ancestralstrands)
It's all in the name: Many of Ancestral Strands' styles take inspiration directly from Africa, like glorious Fulani braids and various sculptures.
Photo: Via @ancestralstrands.
Dr. Kari Williams (@drkariwill)
Clients go to Dr. Williams' Mahogany Hair Revolution salon for a fresh style, but leave with vital information on the health of their hair, too. Fun fact: Dr. Williams is a licensed trichologist, so she's always thinking about the health of the scalp, too.
Photo: Vi @drkariwill.
Marcia Hamilton (@marciahamilton)
Yet another pro when it comes to color — just take a look at Alicia Keys' unicorn braids (woven with actual fabric!).
Photo: Via @marciahamilton.
Click HERE to read more from Refinery29


Loading ...