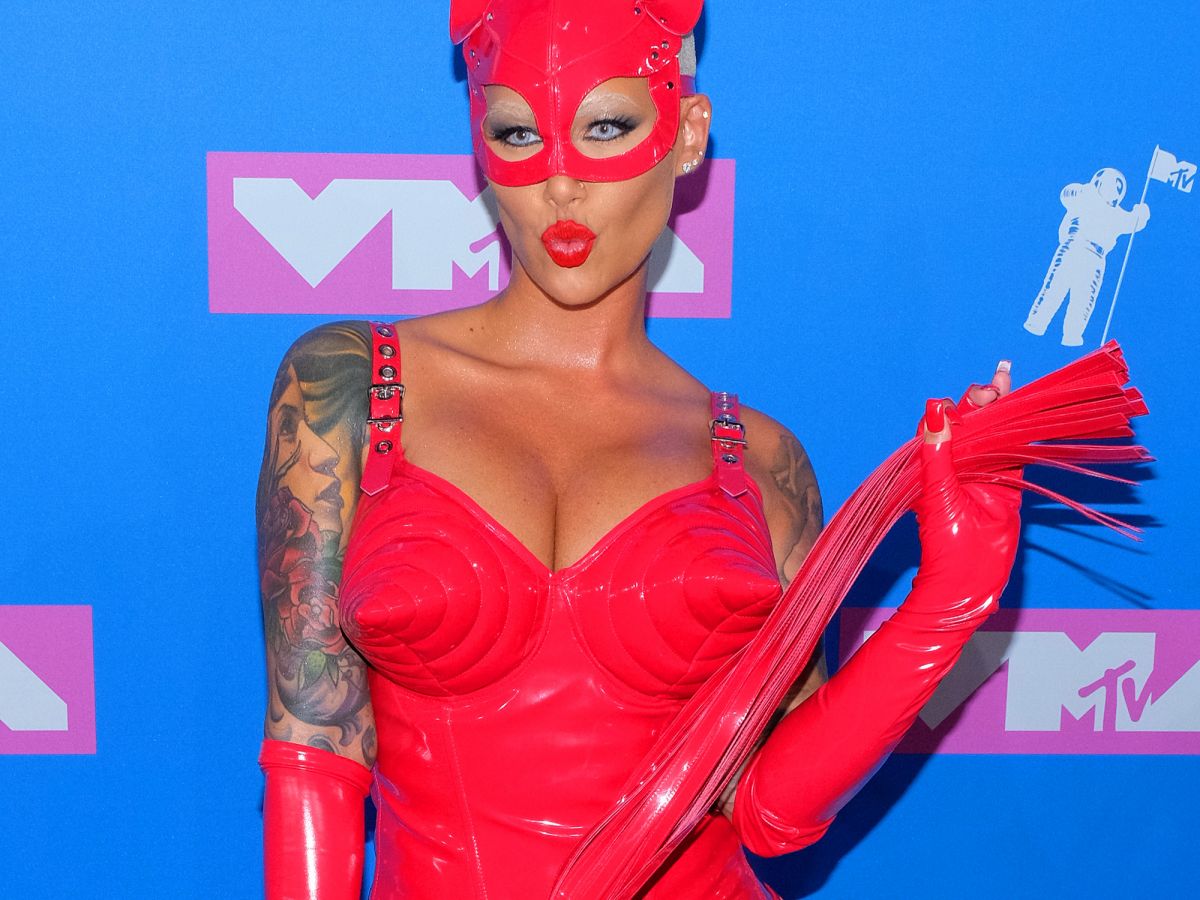 Amber Rose is no stranger to making a major statement on the MTV Video Music Awards red carpet. In 2013, following Beyoncé's lead, Rose and her then-husband Wiz Khalifa announced their were expecting their first child together, Sebastian. The following year, she showed off her post-baby body in a chain metal dress. In 2015, she and her best friend Blac Chyna wore skin tight bodysuits decorated with words like "slut," "bitch," and "hoe" in neon paint. (Rose notably had the word "gold digger" written across her chest — a stab at her ex, Kanye West, who received the Video Vanguard Award that year.) "We just wanted to paint a picture of what everybody already says about us," Chyna explained on the red carpet.
In a similar vein, this year, Rose is letting her clothing speak for her.
Rose walked the VMA red carpet on Monday in New York City wearing a red latex bodysuit corset, matching fishnet tights, and lace-up red patent leather boots. The body-activist wanted to use her look to call attention to her fourth annual Slutwalk, happening on October 6 in Downtown L.A. Last year, 2,500 people showed up to participate, and Rose is hoping to top that in two months. Rose was also carrying a whip, which she joked she'd use on people who disagreed with women who choose to reclaim the word "slut."
Madonna, who is on-hand tonight to present the biggest award of the evening — Video of the Year — inspired Rose's detailing on her boobs. But the whole look has a theme that's out of this world: Rose said on the red carpet that she told her stylist 'I want to be intergalactic space slut vibe' and this is what he came up with."
Mission accomplished.
Click HERE to read more from Refinery29


Loading ...