This article was last updated on April 16, 2022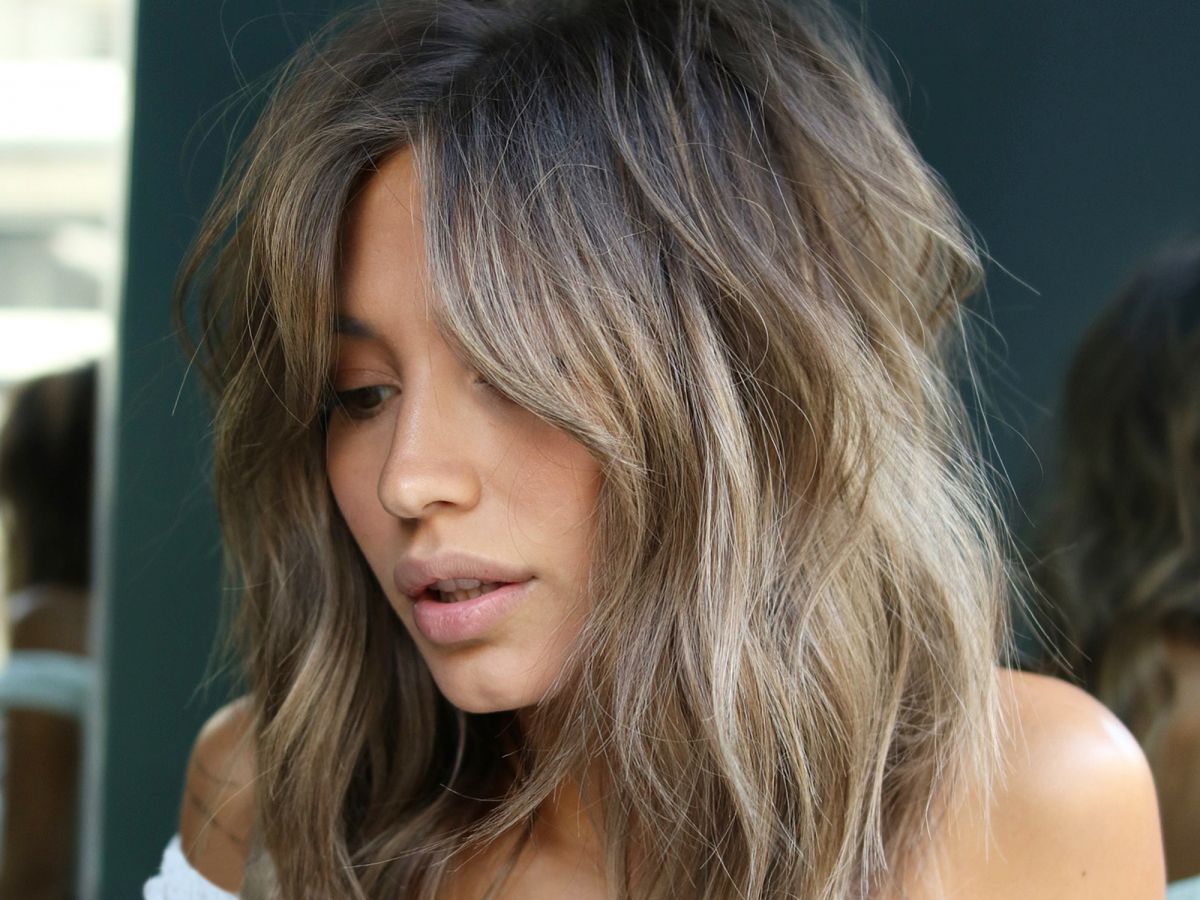 Heading into the hair salon for a seasonal color can be tricky. You're feeling the fall spirit, strolling in with your pumpkin spice latte and a hankering for change, and the next thing you know, you're walking out with a dye job that your colorist calls "cinnamon spice" and feels exactly 0% like you.
Luckily, for those of us who don't want our hair to mirror the seasonal shift too literally, L.A.'s top stylists tell us that this year's of-the-moment color trends are super natural. If you're a natural dirty-blonde and your summer color's feeling a little flat, you can add a strawberry-gold highlight for instant warmth. Or, if you're a brunette and craving a refresh, there's a glossy chocolate tone perfect for you.
The five hair color trends that are going to be big this fall, along with ample inspiration to bring to your colorist, ahead.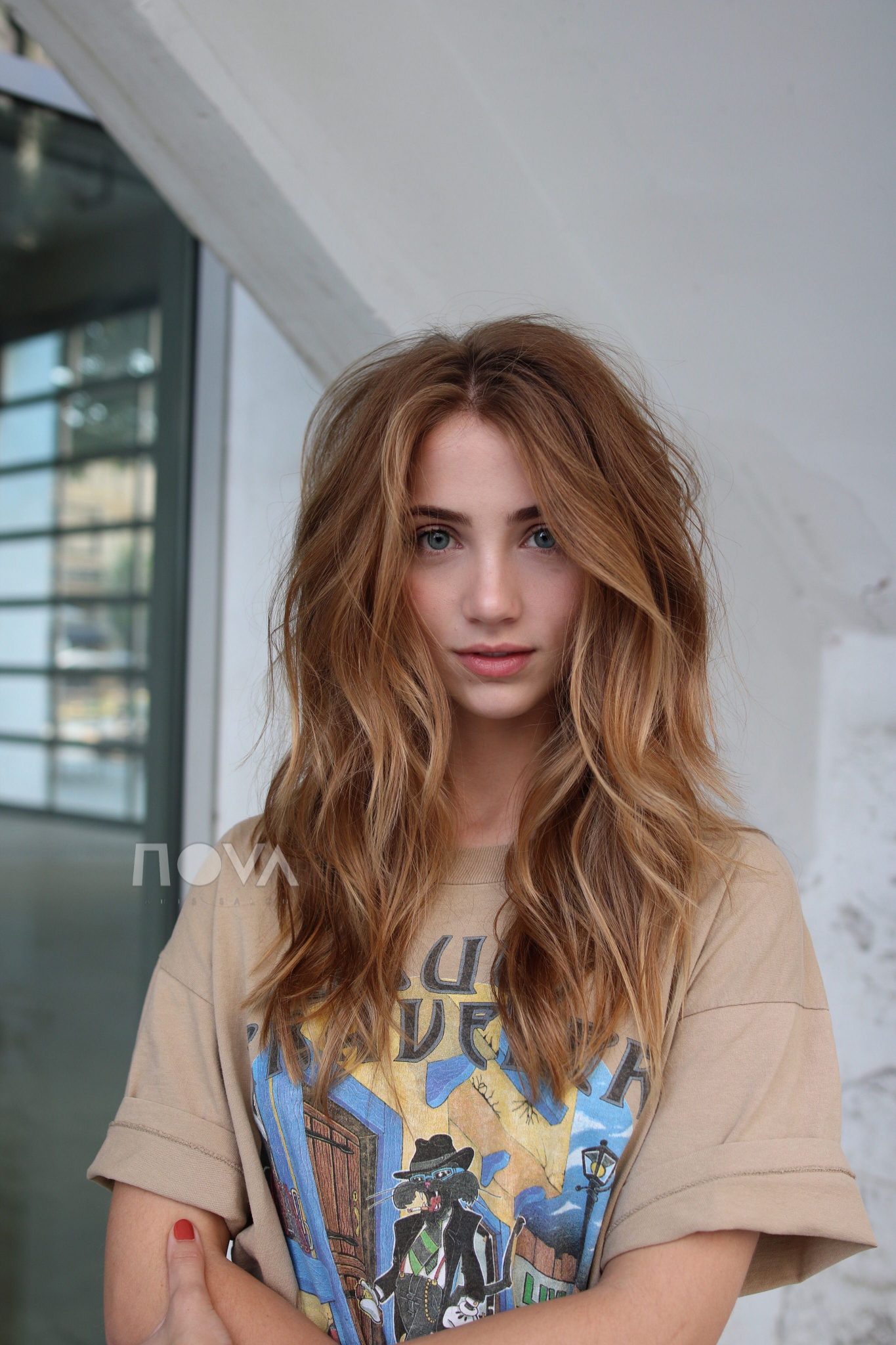 Gilded Strawyberry Tones
Cherin Choi, colorist at Nova Arts Salon in L.A., calls this hue "lioness color." This trend uses a subtle highlight to play up the warmer gold, strawberry blonde, or red-ish base, whether natural or done with dye or gloss. The trick is to find a golden tone that works well with your root color so it grows out seamlessly.
A copper color can be tricky because you don't want your highlight to read brassy, but when you err on the side of gold, with just a touch of red undertones, the result is the perfect rich fall shade that'll look incredible at golden hour.
See how golden highlights make curls look vivacious, while a transitional amber-tinged tone keeps it from looking overdone? The result is fresh and modern, but still subtle.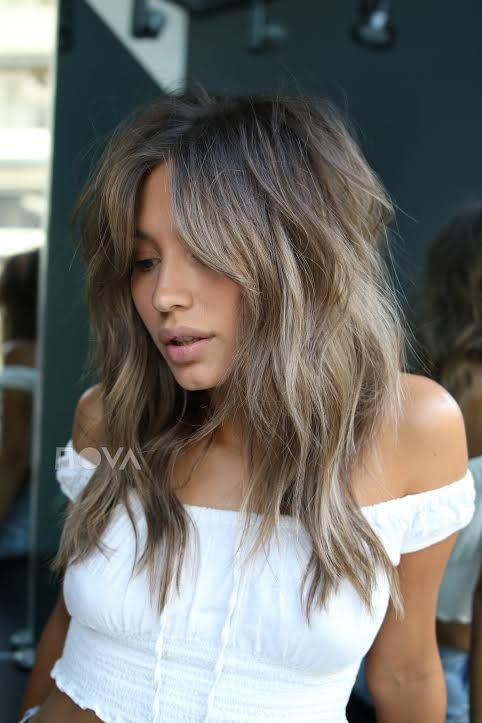 Dusty Blonde
This summer has been all about bright, glossy tones — which aren't going anywhere — but Choi tells us that the fall is the perfect time to take your color a little cooler, more muted, and less Barbie Blonde. "I am enjoying dimension and change for a fresh new fall look," she explains. "Cooler blonde highlights blended over a dark base shade lets you go lighter, without feeling too blonde — and it gives the look a little texture and edge."
Balayage is a great technique for mixing a cool, dusty blonde highlight into long hair, because it looks even radder when your dark roots grow in.
Want to really take it to the next level? Icy gray-blonde highlights are unexpected on jet-black hair, but when they're focused on the ends, the overall look is both soft and hip at the same time.
Cold Brew Color
NYC-based colorist Stephanie Brown says the "cold brew" color trend will continue to be big for fall. The name is a bit deceiving, because we're not talking about plain coffee, rather a play on varying degrees of the cream that's added. It's about the "swirling of neutral and golden tones down the hair," Brown explains. "Just like when you pour a little bit of milk into your coffee."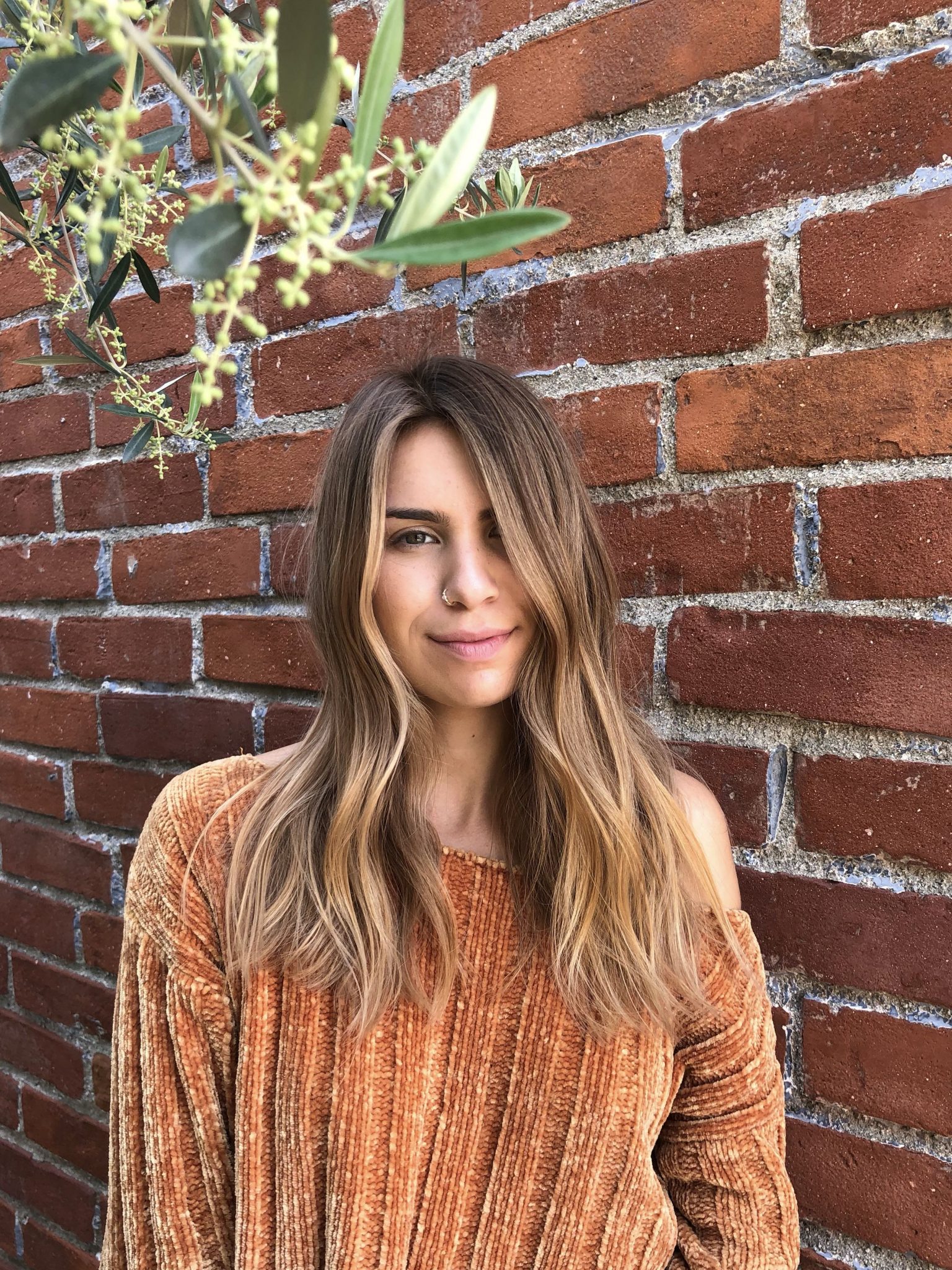 L.A.-based colorist Erin Carter shows us how a face-framing, golden shine can make a deep, chestnut base color come alive.
Popping soft, caramel-colored curls with sun-kissed blonde highlights is like ordering your cold brew with a half-pump of hazelnut. It's so subtle, but makes all the difference.
Shadow Roots
A shadow root — also called gloss smudging — is the perfect complement to the sunny summer highlight you already have going on, and actually looks cooler as it grows out.
Brown tells us that she likes to give her clients a shadow root to transition summer color into fall. "I'll tone the roots a bit darker than the mid-shaft and ends of the hair," she explains. "This lets you go a little lighter with the color, without the worry of having a harsh contrast when your hair is growing out."
L.A. colorist Justin Anderson shows us how to take hair darker for fall without doing away with leftover highlights. The idea is to deepen the root shade so that the blonde accent actually appears brighter by contrast.
Rich Brown
Daniel M, a colorist at Nova Arts Salon, tells us that he's playing up rich brown colors for fall. "Fall is the best excuse to give your hair a nice break from bleach," he says. "Opt for a warm brown — it'll take a natural brunette back to neutral. But keep a touch of highlight or a rich gloss, to keep it from looking flat."
Subtle babylights woven through the ends of hair look completely natural, yet make the whole look feel more voluminous and healthy.
A high-shine gloss finish makes multidimensional brown color feel all the more fresh and vibrant for fall.
Click HERE to read more.

You can publish this article on your website as long as you provide a link back to this page.
You can publish this article on your website as long as you provide a link back to this page.