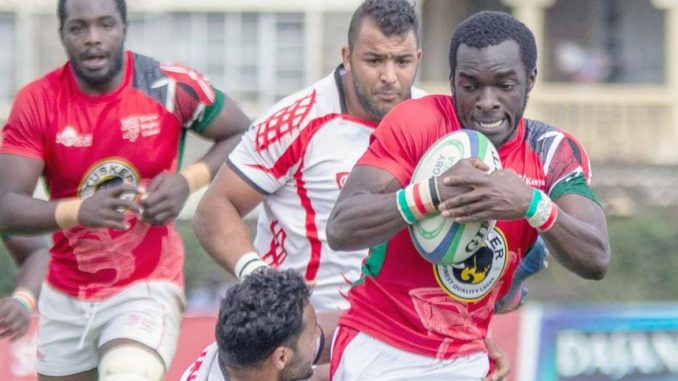 Kenya (Simbas) will open their World Cup repechage campaign against Canada on November 11 in Marseille, France.
That game will be preceded by the clash between Hong Kong and Germany. Six days later, Kenya face Hong Kong before Canada take Germany on the same day
Kenya will round off the repecharge tournament on November 23 against Germany. The last match of the tournament will be between Hong Kong and Canada.
Kenya and Hong Kong have met four times in the past two years with Ian Snook's charges beating the Asian outfit twice in 2016 (24-18 and 34-10). The two sides drew 19-19 last season before Hong Kong won the second test 43-34 to win the Tatu City series.
The sides clashed again in the four nations tournament in Hong Kong in November alongside Russia and Chile with the hosts winning 40-30. Kenya and Germany met last year at the RFUEA ground with the visitors winning courtesy of drop goal 30-29.
The Simbas finished second in the Africa Gold Cup with 17 points–seven behind eventual winners Namibia. The Simbas will resume training on Monday next week. The union have asked World Rugby to aid them in their search for build-up matches ahead of the repecharge.
Kenya and Canada have never met in the 15's category but have met in the shorter version of the game on the World Sevens Series circuit.
Mean time Canada will be preparing for their play off matches in the UK under the direction of coach Jones and hopefully go to RWC Japan in 2019.
Canada have participated in all RWCs so far and have a great chance to do it again!
Canada on paper is the strongest team in the pool to "qualify" as long as they keep to their game plan.
I feel Canada can defeat Germany at the 15 Game and need to be awake when they play Hong Kong, if they get past these teams then Kenya is the final team to glory!
Also one of the benefits for Canada is extra revenue from Rugby World to develop the game in Canada as a two tiered nation.