You can publish this article on your website as long as you provide a link back to this page.
This article was last updated on April 16, 2022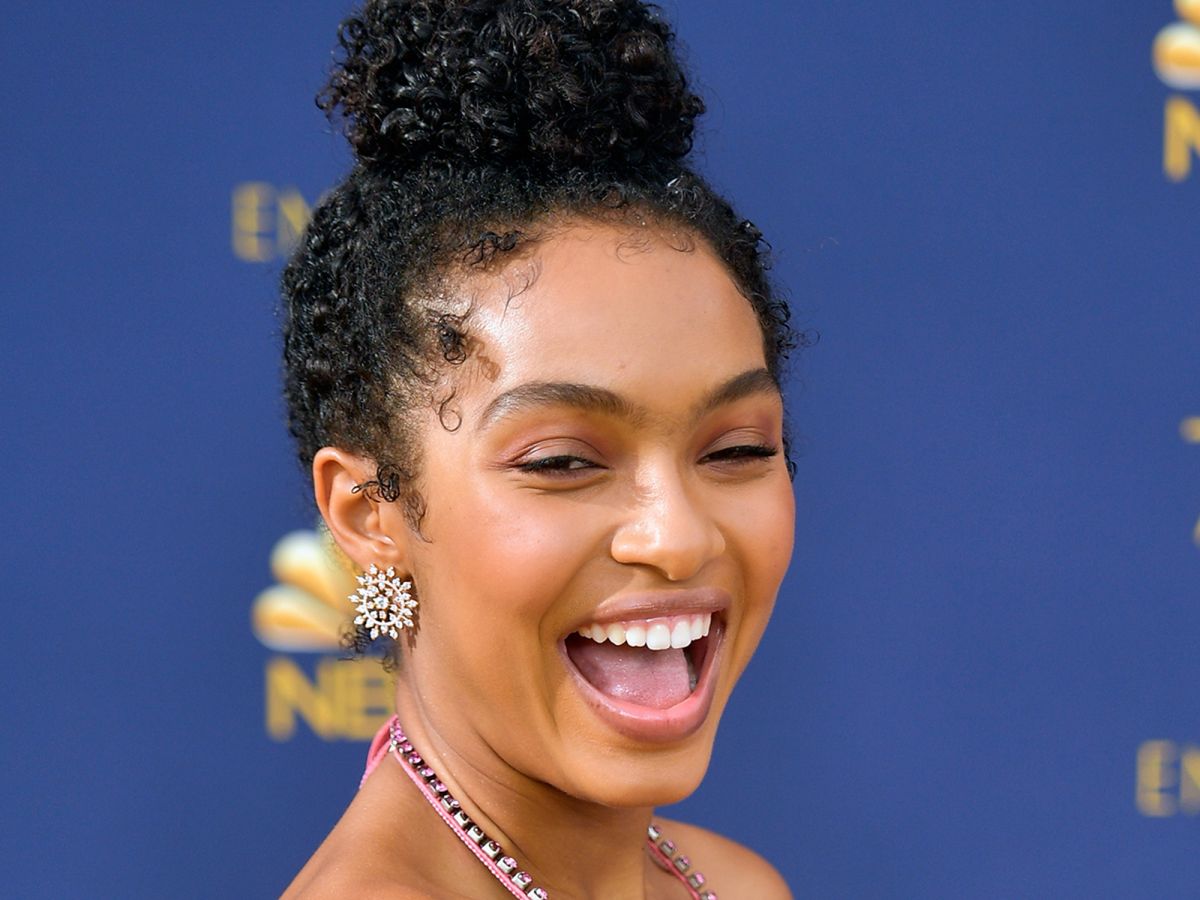 Some of our best (and worst) beauty looks are born in a group chat with our friends (thanks, friends) — and so are Yara Shahidi's. The actress, who was texting with her glam squad right up until the 2018 Emmys red carpet, dropped a photo of her pink, bedazzled Gucci gown into the chat so they could start brainstorming her accompanying makeup look. But it didn't take her longtime makeup artist, Emily Cheng, long to figure out their approach.
"We really wanted to play up the romantic color of her gown," Cheng tells Refinery29 exclusively. Cheng decided to give Shahidi an all-over rosy glow using one unexpected product: lipstick.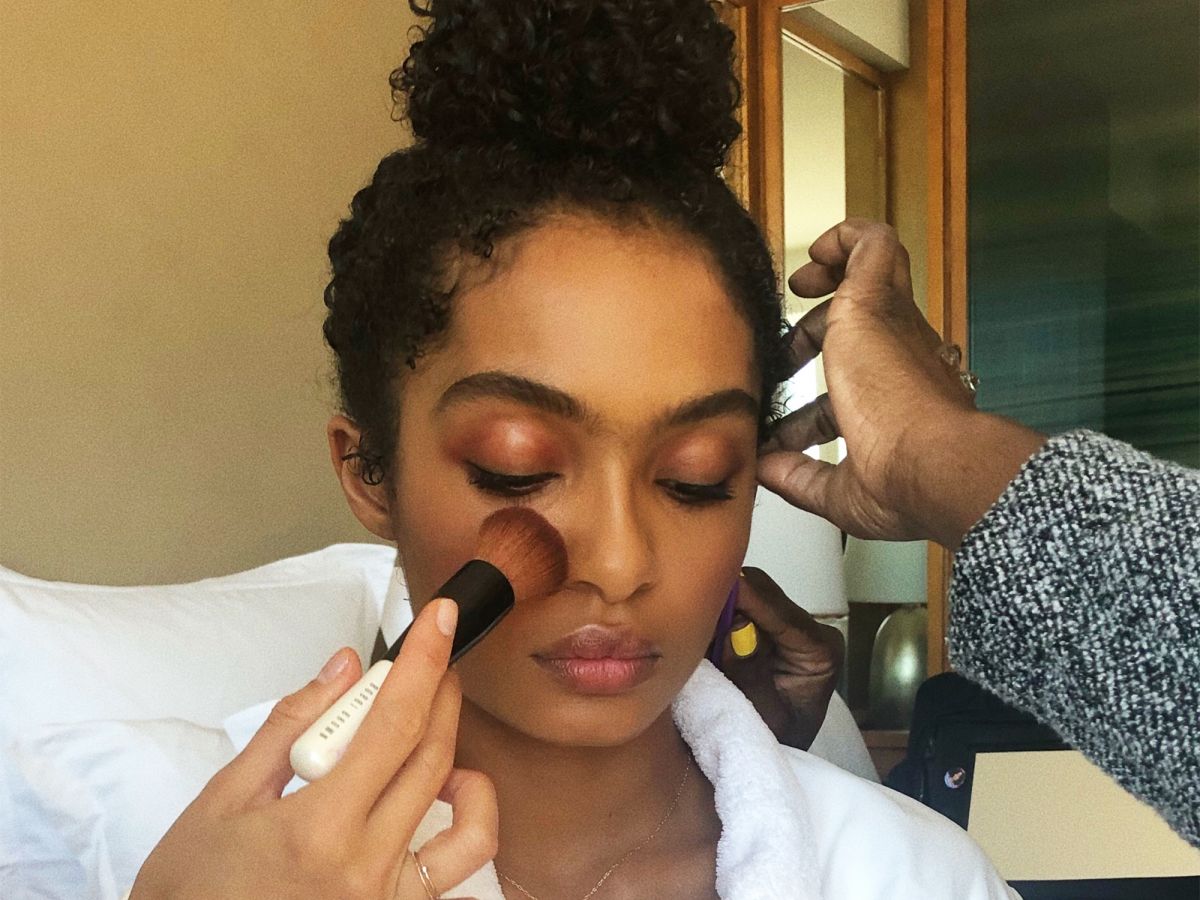 Photo Courtesy: Emily Cheng
Turns out Shahidi's warm, rose eyeshadow isn't eyeshadow at all— it's Bobbi Brown Lux Matte Lipstick in Burnt Cherry and lip liner in Burnt Sienna. "I wanted to create a watercolor look, where the eye colors bleed into each other versus looking really perfect," Cheng says. She blended the brownish lip liner into the crease and outer corners of her eyes, then layered the pink bullet on top of her lids. Cheng finished by tapping Bobbi Brown lip balm onto the center of her lids to highlight them. She finished by buffing lipstick onto her cheeks and lip.
Lipstick wasn't the only product doing double duty for the Emmy Awards. To get her skin glowing , Shahidi prepped her skin with a SK-II Facial Treatment Mask. When she was done, Cheng squeezed out the leftover serum from the sheet mask to moisturize the actress's entire body. "There's always a ton of liquid left over in these sheet masks, so I like to use [them] on her body instead of a thick moisturizer," Cheng says. "It's also a stylist's dream because it won't stain garments."
So, the next time you buy a $135 pack of masks to rub from your face to your feet, make like Shahidi and save a few bucks on a multipurpose makeup product that you can wear all over your face.
Click HERE to read more.

You can publish this article on your website as long as you provide a link back to this page.