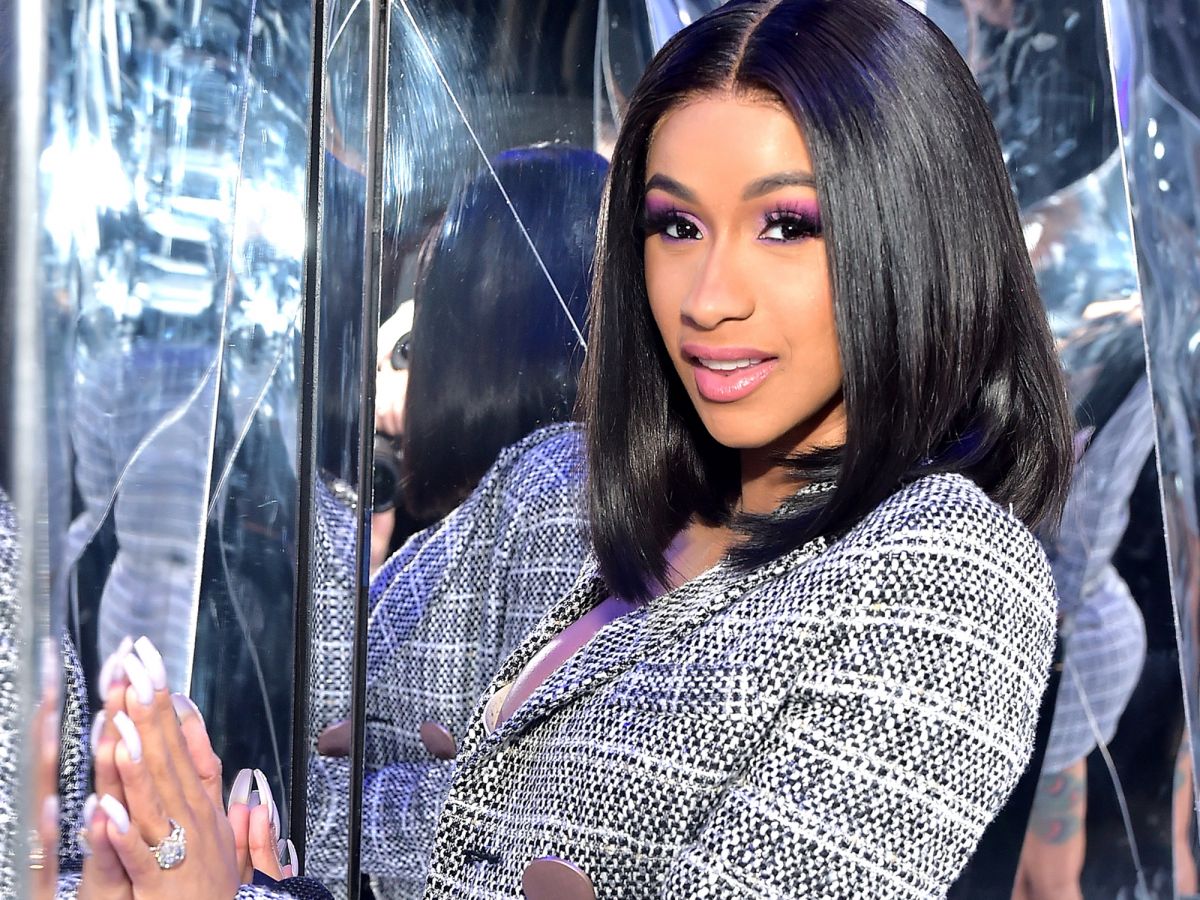 It's official: Fashion Nova is the most popular fashion brand. Just ask Google, which released its 2018 Year in Search findings on Wednesday – revealing, among many other categories, the most-searched fashion brands of the year. While the usual suspects are listed — Louis Vuitton, Versace, Givenchy, Gucci, Alexander McQueen, Dolce & Gabbana, Fashionphile, Dior, and Moschino — it's Cardi B's favorite fast-fashion retailer (rap that three times fast!) that claims the number one spot.
This means that one of the year's most successful clothing brand did it all without an expensive, celebrity-filled campaign or spread in a leading fashion magazine. In July, InfluencerDB — a marketing software company that highlights the best performing brands and influencer marketing campaigns on Instagram — found that Fashion Nova engaged with more social media users than such competitors as Zara and H&M. The secret to the brand's success lies in working with influencers to conquer the market. And Fashion Nova works with women who look like its target customers – more often than not women of color, like Cardi B herself.
The "Bodak Yellow" rapper has waxed poetic about her love for Fashion Nova over the past few years. Who could forget when she summed up her love for the brand on
Instagram, saying
: "Still on a budget hoe!!! I could never stop wearing my
@fashionnova
! Ima wear it till the day I die!!!" Cardi has kept her word, wearing the brand repeatedly on the 'gram, strategically
placing product in her music videos
, and shouting out Fashion Nova on her
long-awaited debut album
. It's no wonder her clothing line
sold out in record time
.
For Richard Saghian, the company's notoriously private CEO, Fashion Nova is the house that Instagram built. One major secret to his brand's success? The retailer produces clothing faster than Zara.
Click HERE to read more from Refinery29


Loading ...