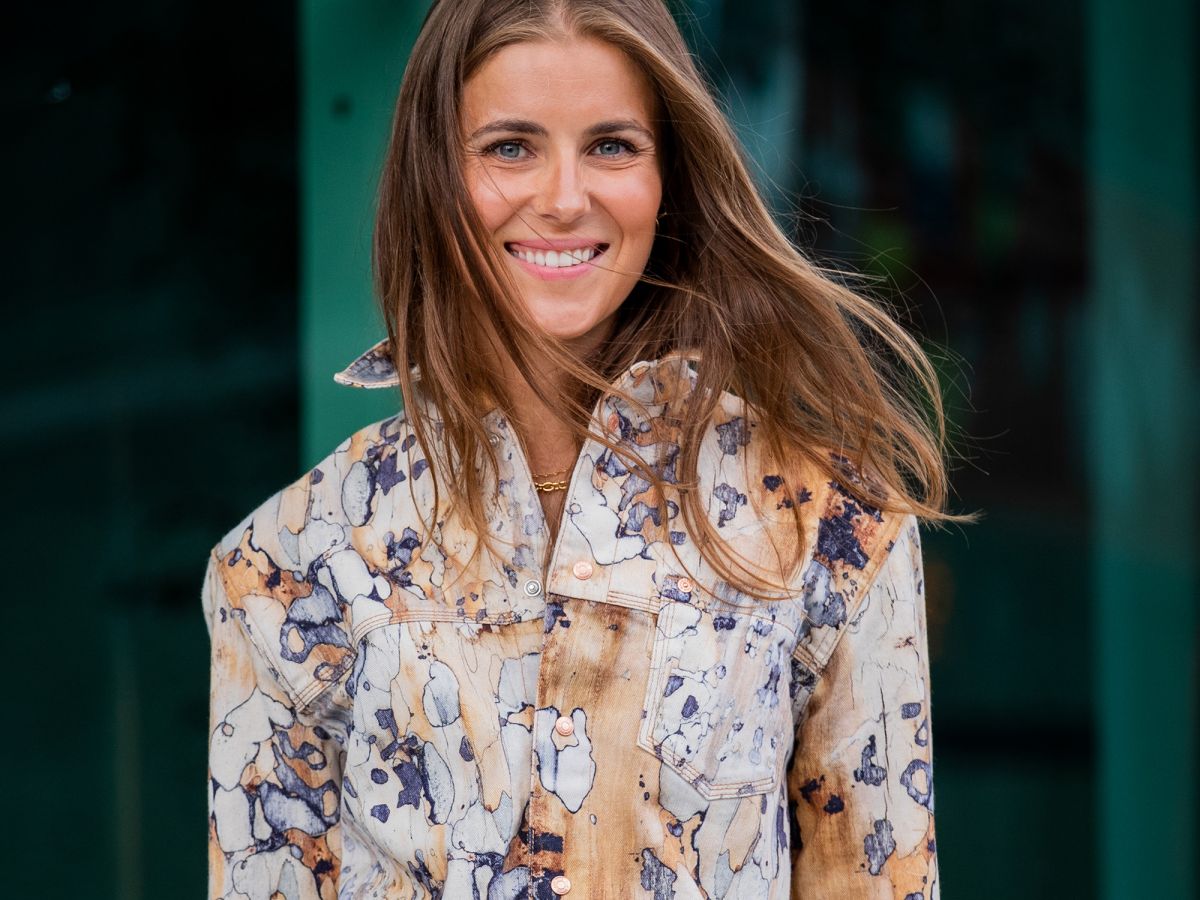 There's something about the slow pace of August that might have you yearning for a more low-maintenance approach to your hair color. While bright blonde highlights felt fun for the beach, the upkeep is a lot, which is why so many of us are looking for a soft tweak — like lowlights or a warm balayage — heading into September.
If you can relate, then you'll love the hair color trends primed to be huge this upcoming fall season. Spoiler: They're all gorgeous and designed for an irregular touch-up schedule, meaning less time with your head in the bleach bowl and more time enjoying an autumnal breeze through your hair.
From golden brunette to rooty blonde, scroll through inspiration behind the five biggest hair color trends for fall 2019 — all of which are perfect references to bring into your next appointment — ahead.
Golden Brunette
Celebrity colorist Nikki Lee just gave actress Lea Michele this golden balayage brunette. The colorist told us that she loves this bronze tone for highlights for anyone with a dark brunette base because the warm gold hue give the hair instant dimension.
Pro tip: This trend is an easy way to seamlessly transition your existing highlights into fall, just keep the lifted strands towards the ends of the hair.
Honey Highlights
When considering a low-maintenance hair color, it's important to lean into color contrast. That is, your natural base tone against your highlight or lowlight. Matrix colorist Nick Stenson says that warm honey blonde gives a natural-looking brightness against a darker root. "I recommend using a gloss to add extra depth to the root area to make the honey tone pop," he tells us.
Pro tip: "If your hair is curly, make sure your stylist takes bigger sections because as the hair curls, it will actually diffuse some of the color," Stenson adds.
Rooted Citrine Blonde
Into very blonde color? Subtly-rooted yellow and gold tones will be especially on-trend this fall, according to Stephanie Brown, colorist at NYC's IGK Salon."Sometimes blondes want to be bright all year, but I've been seeing more blondes opting for a rooted look," Brown tells us. "It's lower maintenance than single-process, yet the effect is still bright. Plus, having those pretty golden, buttery tones are beautiful when transitioning from summer to fall."
Pro tip: Opting for a "gloss smudging " is an easy way to fake it 'till you make it.
Gingerbread Caramel
Warm red and copper hair color isn't necessarily groundbreaking for autumn, but the 2019 take is a world away from bold, pumpkin-spice tones. According to Kitty Greller, colorist at NYC's Bumble and bumble salon, the warm tones should be rooted in a soft brown-meets-red. "For any base tone, a gingerbread caramel gives a warm, rich depth to the hair," Greller explains.
Pro tip: "Keep the root natural, and the lifted tone to the ends or just around the face," she says. "That very subtle warmth of the hair can make your cheeks seem rosier and your skin glow through the darker months."
Blended Ombré
According to L.A.-based colorist Cherin Choi, the ombré coloring technique will edge back into hair color trends this fall — especially on bangs. "I call this a bangin' highlight," says Choi. "I use a blended ombré technique to complement the natural hair color and the fall of the bangs."
Pro tip: Choi says that this technique works on any base color as long as your colorist starts the brightness just underneath the bangs. Ask for "a smooth transition down the shafts and to the ends," she adds.
Click HERE to read more from Refinery29


Loading ...