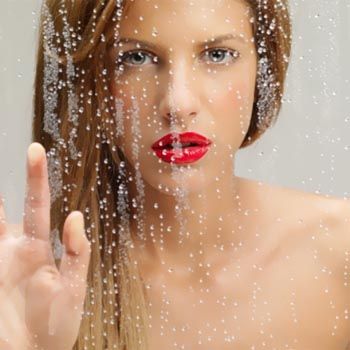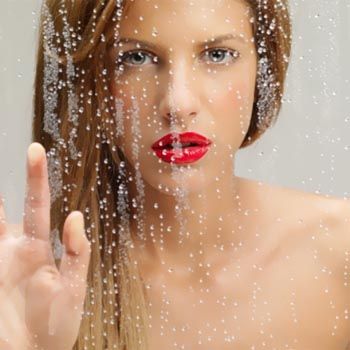 In the rainy season women fears to go out with makeup. There is possibility that the rain may
remove the makeup
or distort it in horrible ways, so mostly ladies avoid makeup in rain. But you can enjoy this monsoon with makeup by smart choice of
makeup products
. The makeup products must be water proof for this season.
Monsoon make up tips
Cleansing
Monsoon season is very humid so there is lots of swatting that would ruins your makeup. To control this cleanse your skin with appropriate cleanser. After this massage your skin with a cube of ice it will prepare your skin for foundation. After icing use astringent for oily skin and toner for the dry skin to close the pores and to give fresh look.
Foundation
Be conscious in the selection of the foundation. Over use of foundation may smudge and creates patches on your skin. The best choice of foundation for this monsoon is to use powder base water proof foundation and it must be near to your original skin color. \
Blush
Now a days blush on is very in, in makeup. Blush on give healthy look to your skin. The good choices of blush give a pleasant touch to your make up. In this monsoon don't use loud colors, use soft and subtle colors of blush.
Eye liner and Mascara
The most common blunder appears when the heavy rain rains your mascara and eyeliner. It is the biggest makeup disaster happens to many women. To avoid this always use waterproof mascara and eye liner. Go with different colors in eye liner there are different colors available in eye liners like aqua blue, jade green and purple they look so fresh on the eyes in this rainy season.
Eye Shadows
Use light colors in eye shadows. Forget about the shimmer colors they look pathetic and cheap in rainy season. Go with matte light but fresh colors like peach, pink, aqua blue, beige and corals.
Lipsticks
Care fully selects the lipsticks for this season. The use of gloss in this season turns into a fashion disaster. Use lip pencils in monsoon, give an outline to your lips and fill it with the matte lipstick. It looks so fresh if u use lip balm without color. It is again that u should use light and waterproof colors on lips.
Eye brows
During monsoon, keep your eyebrows in shape with threading and plucking. Use eye pencil to give them proper shape but be sure that the eye pencil is waterproof.
Make up hygiene for Monsoon
Monsoon is a season of humidity, be sure about the quality of your products being used in Monsoon. The extra moister in this season allows the bacteria to grow in your makeup products. Keep them dry and protect them from water. Avoid to use old products must try to purchase new products for this rainy season.
Click HERE to read more from Fashion Central.