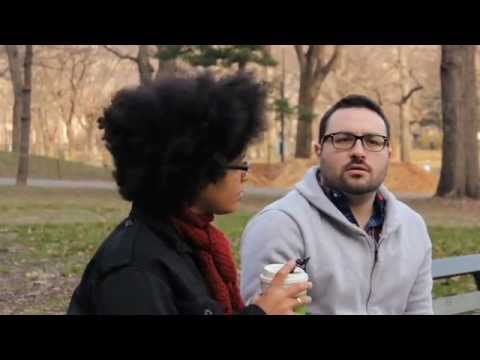 This article was last updated on April 16, 2022
Canada:

Oye! Times readers Get FREE $30 to spend on Amazon, Walmart…
USA:

Oye! Times readers Get FREE $30 to spend on Amazon, Walmart…
Of course, the nature of Lena Dunham is that she's a breath of fresh air, a unique presence in a predominantly male industry — an outlier. But in a recent R29 editorial meeting, our London editor referred to a group of "slashies," a term for those who professionally blur boundaries, like a model-slash-actress or a writer-slash-director. And, whether she isn't your cup of tea or if you are firmly in Camp Dunham (we happen to be the latter), Lena Dunham is the most recognizable example of a young, female actress-slash-writer-director working today. Her success, plus the immense critical conversation she has inspired, has led to script execs beginning to think of shows with pitches that include "women," "New York," "real," "sex," and "funny" in the description.
With that in mind, here are 10 other ladies (two of whom work together) who are just as unique as Dunham, but still have that "slashie" quality. They also aren't just actresses but comedians, writers, directors, and cinematographers, each one following (err, or not following) in the groundbreaking footsteps of a certain "voice of her generation."
So, these gals might not be the next Lena Dunham, so to speak, but perhaps the next gal we'll all be talking about, not only because she gets us, but because she can really, truly do it all.

Kate McKinnon, 29
Known talents: Sketch actress, writer, SNL cast member, killer Ellen impersonator
Known collaborators: The cast of SNL
If anyone has been catching the most recent season of SNL, they'd see the bright, slapstick-ready McKinnon, who has a Wiig-esque ability to fit into any role, at any age, and make it hilarious. Like many (literally, many) of her SNLcompatriots, McKinnon came from the Upright Citizen's Brigade Theatre and spent four years writing and performing on Logo's The Big Gay Sketch Show. Oh, yeah, there's this, too: McKinnon is the first openly lesbian cast member of SNL.
Photo: PatrickMcMullan.com

Zoe Lister-Jones, 30
Known talents: Actress, writer
Known collaborators: Daryl Wein, Greta Gerwig
Though her show Whitney was just (like, yesterday) cancelled by CBS, Lister-Jones is still riding high off of Lola Versus, the critically acclaimed film that she both wrote and directed. Lister-Jones is a rare actress who retains "indie" cred and regularly does short films, but has showed up in blockbuster movies like Salt or The Other Guys. Now that she won't be focusing on her network TV show, we hope she goes back to the drawing, er, writing board.
Photo: Matt Baron/BEImages

Jenny Slate, 31
Known talents: Actress, improv pro, writer, published author
Known collaborators: Lena Dunham, Marcel The Shell
Okay, let's get this out of the way: Slate is Marcel The Shell. Yep, that's her amazing voice that made you fall in love with one of the best viral videos ever. In fact, it helped land her a single season role on Saturday Night Live, but her contract wasn't renewed (some may think it's because she dropped the F-bomb on live TV). But that didn't slow Slate, who has appeared on Bored To Death, Bob's Burgers, and Parks and Recreation, while lending her voice talents to The Lorax. Oh, and fittingly, Slate has played opposite Dunham in Girls — as Hannah Horvath's obnoxious, successful rival.
Photo: Peter Brooker/RexUSA

Ilana Glazer & Abbi Jacobson, 27 and unknown
Known talents: Sketch comedy, writers, directors, and actors in their own show, artist and author (Abbi)
Known collaborators: Amy Poehler
So, yes, we are putting these two together, but both Glazer and Jacobson are the brains behind Broad City, a web series that has not only been picked up by FX to make into a larger show in the style of Louie, but it's being produced by fellow awesome-lady Amy Poehler. The show is — surprise, surprise — about girls in New York, but the Glazer/Jacobson product is less frantic and a little more light-hearted than Dunham's take. Oh, and you've already seen their work: The super-duper viral "S*** New Yorkers Say" was all Glazer.
Photo: Broad City/Eric Michael Pearson

Issa Rae, 28
Known talents: Writer, producer, director, activist
Known collaborators: Pharrell Williams via his i am OTHER channel, Grey's Anatomy'sShonda Rhimes
Issa Rae isn't an awkward black girl at all, even though that is the name of her Shorty-nominated web series, which takes a real, three-dimensional look at young African-American life in the United States. Rae, who actually helms four (!!) different web shows, tackles the entire female gamut: sex, dating, work, pop culture, Los Angeles. In fact, the last part is the setting for her new series on ABC, which is being championed by producer Shonda Rhimes.
Photo: Molly Cranna

Maggie Carey
Known talents: Writer, director, mom of two with awesome dad Stefon Bill Hader
Known collaborators: Aubrey Plaza, most of Hollywood
If they have made you laugh in the last year or so, Maggie Carey has written for them: Rashida Jones, Will Ferrell, Megan Mullally, and the indomitable Aubrey Plaza. In fact, Carey wrote and directed Plaza in The To-Do List, a soon-to-be-released teen sex comedy with a refreshingly honest twist. Plus she is pals with all the SNLpeople — her husband is star player Bill Hader. If her movie is a hit, she could get every funny person in the business to join her on her next venture.

Amy Seimetz, 31
Known talents: Writor, director, actress, current HBO love interest
Known collaborators: Christopher Guest, Lena Dunham
If 2012 was the year of Dunham, 2013 might be all Seimetz. Tiny Furniture fans might recognize her as a drop-in pal of Lena's, but she is better known for her current role on AMC's The Killingand HBO's newest comedy Family Tree. Oh, and then there was this little SXSW gem of a thriller called Sun Don't Shine that she didn't just write and direct, but co-edited, as well. She's like a quadruple threat.
Photo: Courtesy of Brigade Marketing

Lake Bell, 34
Known talents: Director, actress, fashion darling, car buff
Known collaborators: Michaela Watkins, boyfriend and tattooer Scott Campbell
Lake Bell isn't exactly a new face on the scene, but in recent years, the actress can't stay content with just, well, acting. Her directorial full-legnth debut titled In A World…tells the story of female voiceover artists, and has already elicited acclaim from the festival circuit and will be released later this year. On top of her already busy acting career, Bell is a real red-carpet pro — who also has her own automotive column in The Hollywood Reporter. Because who needs stereotypes?
Photo: Rob Latour/Rex USA

Greta Gerwig, 30
Known talents: Actress, playwright, director
Known collaborators: Boyfriend Noah Baumbach
Some have called the versatile Gerwig the "Meryl Streep of mumblecore," pointing at her penchant for hyper-real, awkward, and bumbling movies like Greenburg or Lola Versus. Gerwig, along with her boyfriend (and director) Noah Baumbach, just released Frances Ha this week, and while it tackles some of the post-college pangs of a particular HBO series, the movie is more of 2013's Ghost World than Girls. Gerwig has been touted as a rising star for quite some time, but as Baumbach's official muse, it's clear she's finally arisen.
Photo: Matt Baron/BEImages
Designed by Zhang Qingyun
Click HERE to read more from Refinery29.
You can publish this article on your website as long as you provide a link back to this page.