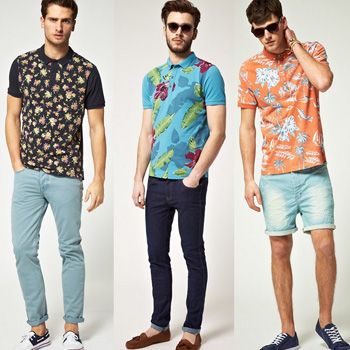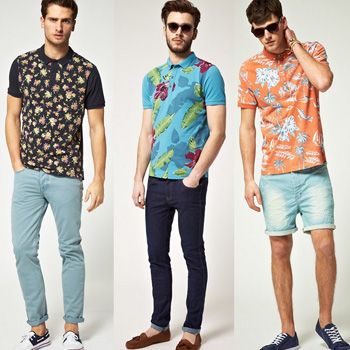 Floral are all about having joy with fashion and embracing the fun and romance of spring. The traditional floral prints are getting to shake up. Floral prints are a top men's wear trend this year. Floral print trend is not new and still continues from previous years with printed pants and shirts. This trend is one which never went out of fashion but in recent times is certainly everywhere. This year floral prints came in the soft pastel colors and vibrant hues, all of which are some variation of the garden theme. Floral prints can be simple, bold, romantic, sexy and striking only depends upon how brave you are and how you wear it.
The world of men's fashion is constantly in flux, evolving new and latest styles and designs for men. Floral prints are looking to make a big splash in this year 2013. Many people associate floral prints to female wardrobe only but I think there is no need to for this distinction to be made. Floral prints now have a place in men's fashion too and help you to turn heads when worn in right manner. Floral prints for men have come back in full force with styles this year. Some designers have given floral prints a classy modification using moderately sized prints with comfortable hues of subtle colors. The good thing in floral prints is that these prints and designs are not only limited to shirts and pants only. Accessories can also be floral.
The trend of floral prints is common in shirts. Choose floral shirts that suit you and pair it with designer jeans or trouser. While you are choosing some floral prints for you then you must keep some important points into your mind. Keep the floral prints moderate. It should never be floral shirt, on floral jeans and on floral blazers. Keep it simple. Choose the prints with light colors background that will give you decent and trendy look.
Now it is easy to wear floral prints without putting your manliness in suspect. It will bring a fresh charm into your wardrobe this year. Update your wardrobe with unconventional, youthful and totally bold floral prints to be able to appear captivating on streets. In other words the flowers lovers of the world, this is the right time for you to select floral print for you.
Click
HERE
to read more from
Fashion Central.