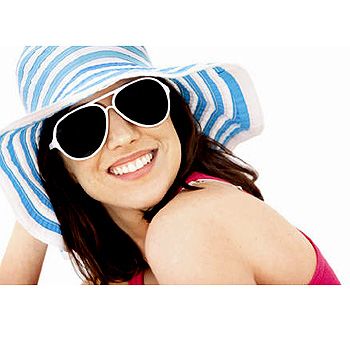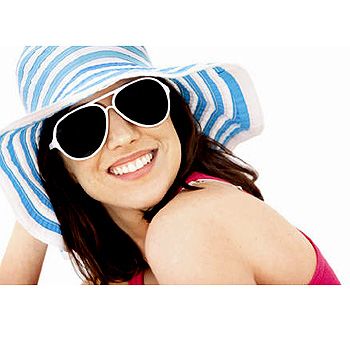 Summers comes hand in hand with the scorching sun and relentless heat, both of which do no good to your eyes. Eyes are the most important part and one of the most sensitive part of your body and thus summer eye care is a big challenge. But very often many people neglect the significance of summer eye care and do not pay proper attention towards

summer eye care

.




1. Use good sunglasses

Sunglasses work as a protective blanket for our eyes just like as we use sunscreen to keep the sun's UV rays from harming our skin. There are

sunglasses

with UV treatment in eyeglass lenses obstruct some rays from damaging our eyes. Thus if you intend to indulge in any sporty activities, especially water sports, make sure you put on a good pair of sunglasses, else your eyes are prone to redness and also serious.

2. Lubricating eye drops

lubricating eyes with medicated eye drops are is one more eye care tip in summer because it's not only the skin which dries out in summer, but even the eyes. Lubricating drops are ideal for summer eye care. They keep the eyes comfortable and quiet.

3. Use protective clear glasses

Outdoor activities like camping have become common. However in doing such activities like chopping wood, flying embers can lead to severe eye burns or cooking around a camp fire be sure to use clear protective glasses as an intelligent summer eye care.

4. Eye protection in the swimming pool

The cool water and the blue pool can be very inviting and attractive in summers. But please do not forget that summer eye care needs you to wear goggles. Skin infection in swimming pools and chemicals like chlorine also effect adversely so BE SAFE as it leads to weepy irritable eyes so wash your eyes the moment you come out of the pool.

Here are some more summer eye care tips which can be adopted as a routine to give your eyes a soothing factor: .

• Rose Water- Dip a pad of cotton wool in rose water with 2-3 drops of Castor oil is mixed and place these soaked pads on the eyelids for 15-20 minutes. This is an important summer eye care for eye burns and other eye problems.

• Tea Solution- Splash your eyes with tea solution in order to relax your eyes. This can be a good method for relaxing in summer eye care.

• Cucumber – place cucumber on both eyes. It is an effective eye care tip in summer.

• Computer Rays- If you sit near computer for long time then give a break to your eyes after every 15 minutes this will help improve your productivity too.

• Sleep – A good eye care tip in summer is getting a good night sleep to avoid sore and puffy eyes.

• Distance- Keep proper distance while watching Television as it leads to irritation in eyes.

• Napkin- Relax your eyes with a napkin dipped in Luke warm water, squeezing the water and place the napkin on your eyes.

Click

HERE

to read more from

Fashion Central.