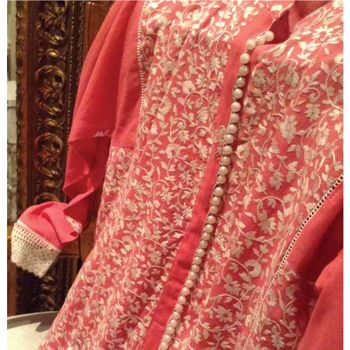 You can publish this article on your website as long as you provide a link back to this page.
This article was last updated on May 20, 2022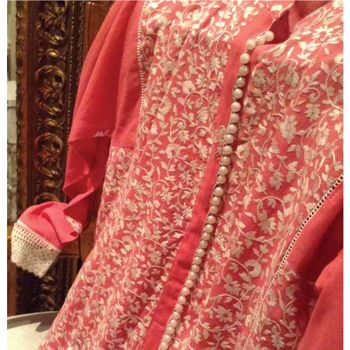 Working women in urban cities are growing by the day. Whether from an elite class orlower middle class, one is bound to see them in various roles. While it is heartening to see the rise of women empowerment in urban cities, it is heart breaking to hear the stories of women in rural areas suffering from poverty, merely because the men of their families are either deceased or no longer able to earn for them.
Pakistanis as a society are responsible for providing them ways to earn with dignity. Keeping this spirit in mind, Dara is a social project begun and spearheaded by Mrs. Samira Rabbani Khar. It provides women from the villages of Southern Punjab an opportunity to refine [through training] and subsequently use their skills of delicate hand embroidery to create beautiful Kurtas, and in turn gain a steady source of income from sales.

What makes Dara Kurtas stand out is their beautifully intricate hand embroidery which is now a very rare element in modern Pakistani clothing. The painstaking delicate embroidery takes up to nearly one month to complete, after which the Kurta is stitched and sent to the outlet. The project serves as a way for the village women to also become a productive part of society. They are provided with all the required material, therefore all they have to do is work from the comfort of their homes with ease.

With this project, the Dara team is also trying to preserve specialized intricate hand embroidery skills which are a part of our heritage but which due to replacement by modern technologies, are slowly fading away.
The Dara Eid collection has already been stocked at all outlets of Khaadi. The collection features some beautiful colors such as pistachio green, hues of pink andclassic whites. Embroidery techniques include the popular Phulkari, Chikan Kaari, Taarkashiand Shadow Work which Southern Punjab is famous for.

Click HERE to read more from Fashion Central.