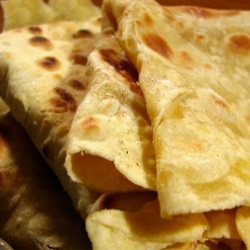 You can publish this article on your website as long as you provide a link back to this page.
This article was last updated on April 16, 2022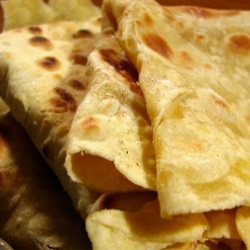 Rice Roti
Ingredients :
2 cups rice flour
1 tsp sugar
1 tsp table salt
1 tsp ghee
1½ cups water
Method :
Heat about 1½ cups of water in a degchi, adding sugar and salt to it.
Keep it to boil. Mix rice flour and mix properly for 2 minutes till water evaporates and the flour is properly cooked.
Take out from flame. Sprinkle some rice flour on a wooden board.
Put the cooked flour on it and knead well.
Shape parts of the dough into big balls and roll them into rotis.
Roast the rotis on hot tawa, which is not greased.
Apply ghee to the roti.