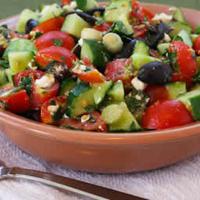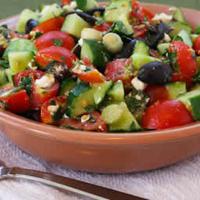 Chilled Cold Salad
Ingredients :
1 cup fresh curd
1 cup chopped cucumber
1 cup chopped onions
2 green chillies chopped
½ cup chopped dates
½ cup rasins
½ cup roasted groundnuts
2 tsp fresh cream
2 tsp sugar
Salt to taste
Method :
In a bowl add fresh cucumbers and onions. Mix them well.
Then add chillies, dates and raisins mix all together.
Then add the roasted nuts and mix well. Then add the curd, again mix well.
Now add cream and sugar and salt to taste. Mix all together.
Pour it into a serving bowl.
Decorate the salad with Rasains.
Chill it and serve cold.