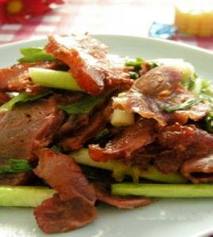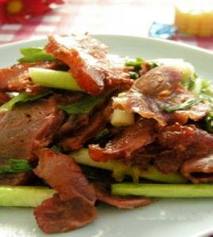 Sauteed Sliced Beef
Ingredients:
½ lb sliced beef
3 tbsp soy sauce
1 tbsp sesame oil
1 tbsp sugar
1 stalk leek, chopped
1 tsp chopped red pepper
1/8 tsp grated garlic
Directions:
Cut beef into bite-size pieces.
Soak beef for 15 minutes in mixture of all remaining ingredients.
Remove beef from soaking mixture and sauté in ungreased frying pan over strong flame. When color changes, remove from pan and serve hot.