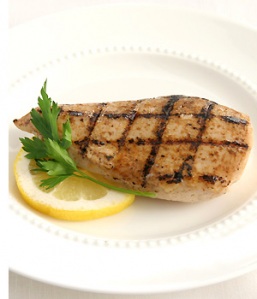 You can publish this article on your website as long as you provide a link back to this page.
This article was last updated on April 16, 2022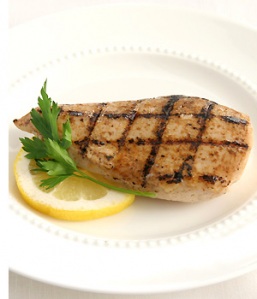 Grilled Chipotle Lime Chicken Breasts or Thighs
Ingredients:
2 1/2 lbs boneless skinless chicken breasts , about 6
1/2 teaspoon adobo sauce , from the canned peppers
1/4 cup lime juice
1 garlic clove , minced
1 chipotle chile in adobo , minced
1/4 cup olive oil
2 tablespoons honey
Preparation:
Preheat grill to moderate heat for gas or medium indirect heat for charcoal and AWAY from fire, lightly oil or spray COOL cooking rack for easy cleaning. Mix minced pepper, adobo, lime juice,garlic, oil and pour half into resealable bag. DO NOT add the honey. That comes later. Reserve the rest for basting. Season chicken with salt and pepper- sometimes we use season salt or lemon pepper for a twist. Add chicken to bag and allow to marinate for 15 minutes. No need to refrigerate for this short time. Remove chicken from marinade and place on preheated grill. Discard USED marinade. Grill chicken about 4-5 minutes then flip over and cook another 4-5 minutes. Now add the honey to RESERVED marinade and baste chicken. Immediately flip chicken and baste the unbasted side. Grill until lightly browned, about 2 minutes. Remove from grill and pour any remaining RESERVED sauce on top. Note: This can be done on an indoor grill as well. Make sure you spray or oil it before heating grill. OAMC: If freezing ahead: Put ingredients in a ziploc bag and place in freezer, flattened. To cook from frozen: Thaw in refrigerator. Cook as directed above.