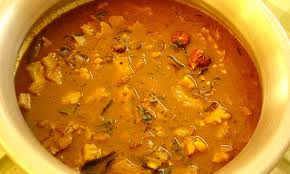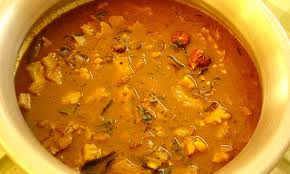 Bittergourd Curry
Ingredients :
Bittergourd, chopped
2 red chillies
A small pinch hing
A small pinch turmeric powder
¼ tsp mustard
½ tsp urad dal
a few curry leaves
¼ tsp tamarind powder
2 to 3 tsp cooking oil
1 tsp salt to taste
Method :
Heat oil in a pan and put the mustard.
When they crackle, add red chillies, urad dal, hing, turmeric, curry leaves, and the chopped bittergourd.
Sprinkle some water, and allow it to cook for 15 to 20 minutes.
Now sprinkle tamarind powder and salt.
Allow it to simmer and let it fry for a few more minutes until the oil separates.