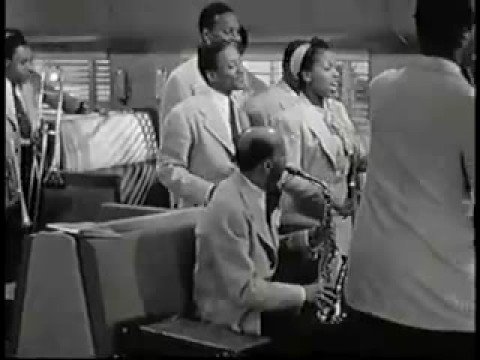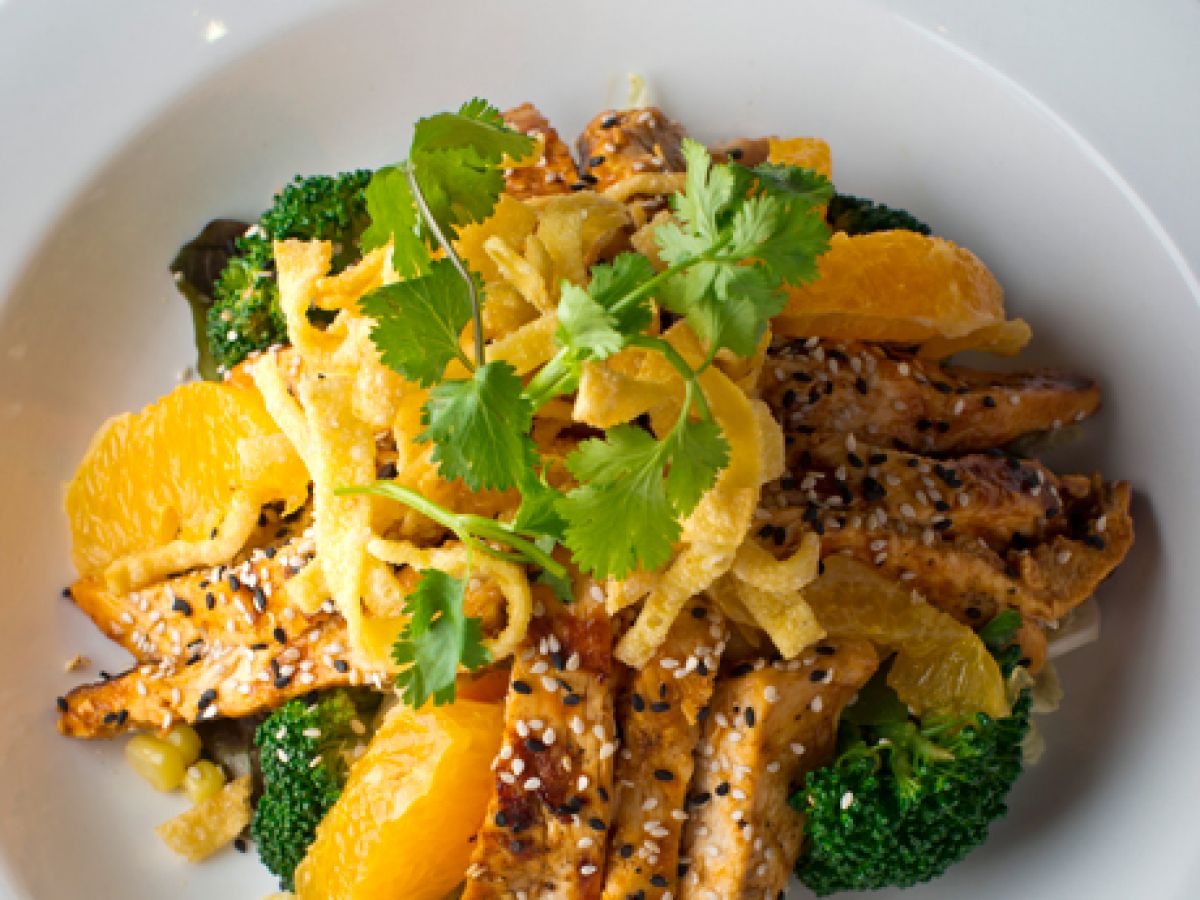 Harlem's long, storied history has many chapters: from its humble beginnings as a Dutch village in the 1600s to the epicenter of Black culture in the United States in the mid 20th century, to the urban decline and rebirth of the past 30 years, the neighborhood has remained a vibrant and visible part of New York.
No where is Harlem's heritage more evident than in its food. From restaurants that serve up classic soul food to visitors from around the world to cuisine that represents Harlem's most recent immigrants from West Africa, Harlem's rich history can literally be tasted — including Harlem's little-known past as a predominately Jewish neighborhood, and even some reminders of the original Dutch village.
If you haven't explored all this dynamic neighborhood has to over, consider making like one of Harlem's most famous residents, Duke Ellington, and take the A train to Harlem.
Silvana
There's a little bit of everything at Silvana. Upstairs, it's half coffee shop, half boutique, with adorable wares available for purchase sprinkled throughout the dining area. Downstairs, a dark and intimate bar hosts nearly-nightly events, from jazz to open mics. In either location, you can choose from any number of Silvana's Middle Eastern specialties. We love the mezze platter with a choice of five salads and plenty of fluffy pita.
Silvana, 300 W. 116th Street (at Frederick Douglass Boulevard); 646-692-4935.

Mountain Bird
Mountain Bird opened in west Harlem to critical acclaim in 2014, then abruptly closed eight months later because of rent, then reopened as a pop-up in East Harlem in 2015. Two years later, the pop-up seems to be semi-permanent and you can enjoy the restaurant's poultry-ccentric menu Tuesday-Sunday for dinner and Sunday Brunch. A rotating selection focusing on tail-to-beak eating includes truffle wings, ostrich carpaccio, and duck and burrata.
Mountain Bird, 251 E 110th Street (between 3rd and 2nd Avenues); 212-744-4422.
Photo: Courtesy of Mountain Bird.
Lolo's Seafood Shack
Wherever there are seafood shacks, there's fresh, simply prepared seafood and refreshing beers. The flavors may change, but the ingredients largely remain the same. But what if you didn't have to choose? At Lolo's, some of New England's signature tastes, like steampots, are offered alongside Caribbean classics like conch fritters. In warm weather, you can relax outback at their island-inspired back yard and sip on rum punch while sharing a plate of crab dip with plantain chips. Their version of avocado toast, served on fluffy, fried johnny cakes with plantains, is an innovative take on the oh-so-popular dish that you'll be hard-pressed to find elsewhere.
Lolo's Seafood Shack, 303 W. 116th St. (between Frederick Douglass Boulevard and Manhattan Avenue); 646-649-3356.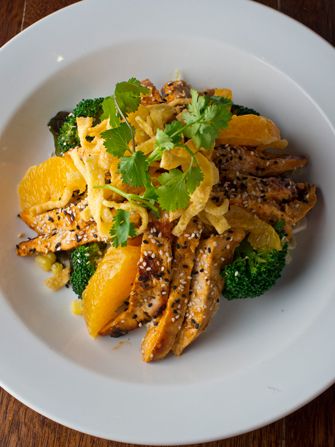 Harlem Tavern
Living in NYC shouldn't always mean game-day parties in your cramped studio walk-up. This spacious tavern and sports bar has several televisions showing the big game, including a massive projector on the patio (which is covered during bad weather). Sit at a picnic table and enjoy beers or cocktails while chowing down on comfort food like spicy chicken quesadillas and classic spinach-artichoke dip.
Harlem Tavern, 2153 Frederick Douglass Boulevard (at 116th Street); 212-866-4500.
Photo: Courtesy of Harlem Tavern.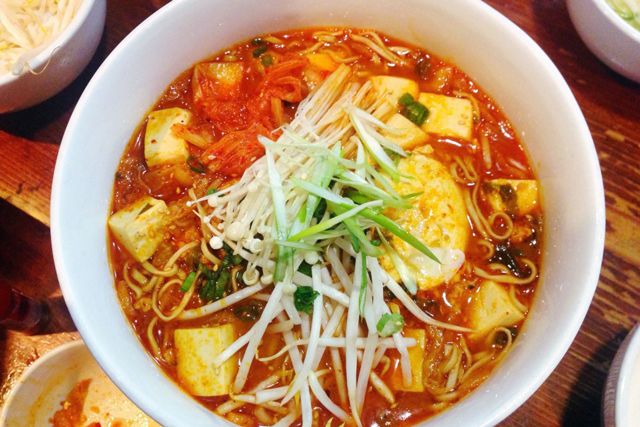 Jin Ramen
This slice of Tokyo right off the 1 train features a modern interior, hand-cut noodles, and homemade stocks that vary from the rich and porky to the Kosher-approved vegetable and chicken. If you like spicy, don't miss the thick Tonaktsu ramen — add a seasoned soft-boiled egg to the broth for the ultimate rich treat. Round out the meal with the crispy, fried chicken kara-age and a pitcher of Sapporo, and you still won't break the bank.
Jin Ramen, 3183 Broadway (between Tiemann Place and West 125th Street); 646-559-2862.
Photographed by Scott Lynch/Glenwood.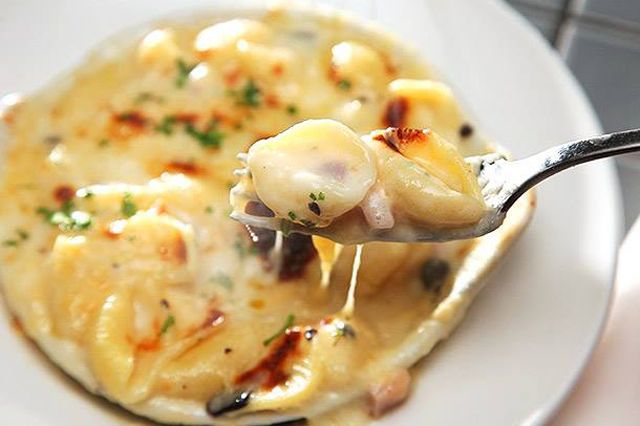 Barawine
This wine bar brings West Village chic to central Harlem. With 25 wines by the glass and 200 by the bottle, the vino-focused establishment channels 1920s Paris with its vintage lighting fixtures and stamped ceiling. It stays current, however, with dishes like Maine lobster carpaccio with esplette citrus, macaroni and cheese with black truffles and ham, and Peruvian pink scallops on the shell. Be sure to check out the weekday happy hours with sparkling wine from $6 a glass.
Barawine, 200 Lenox Avenue (at West 120th Street); 646 756 4154.
Photo: Courtesy of Barawine.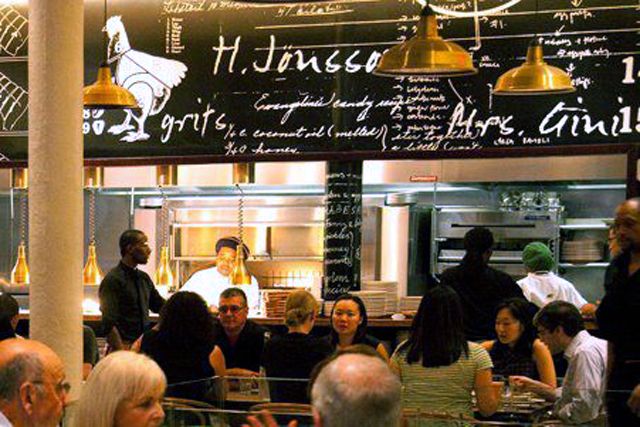 Red Rooster
Any foodie worth her Maldon gray sea salt knows about Harlem darling Red Rooster. Celebrity chef Marcus Samuelsson's menu combines soul food with globally inspired cuisine — think gravlax and Swedish meatballs alongside classics like blackened catfish and shrimp and grits. Don't miss the midnight brunch offer of Sticky Chicky, with fried chicken, waffles, chicken liver butter, and bourbon maple syrup. And, if the urge so strikes you, head downstairs to Ginny's Supper Club, for a taste of where Jay Gatsby might have gone for cocktails and jazz.
Red Rooster, 310 Lenox Avenue (between West 125th and 126th streets); 212-792-9001.
Photo: Courtesy of Red Rooster.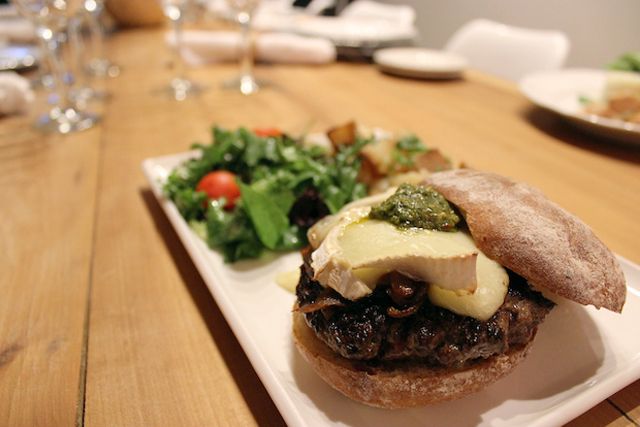 Cheri
Since hopping a flight to your friend's country home in France isn't always an option, Cheri is here to help. The restaurant offers a prix-fixe dining experience in a new-meets-old setting — think Basquiat prints and fine china. The menu changes every day depending on the chef's whims, but expect dishes like seared scallops, stuffed zucchini with ratatouille and goat cheese, and other classical French dishes.
Cheri, 231 Lenox Avenue (between 121st and 122nd streets), 212-662-4374.
Photographed by Brent Herrig.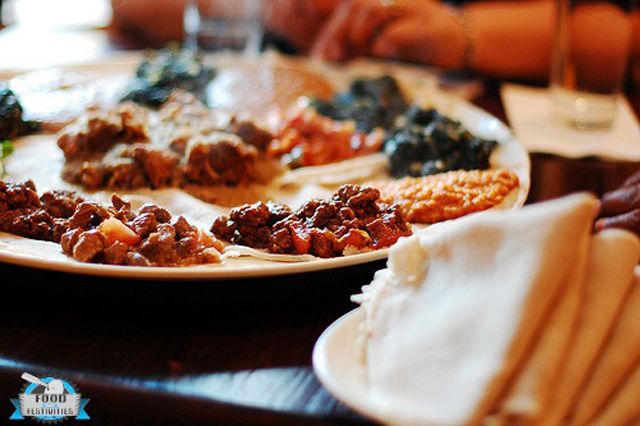 Awash
This hole-in-the-wall Ethiopian spot doesn't win any points for décor, but what it lacks in style it makes up for in substance. Awash offers authentic Ethiopian home cooking, complete with springy, sour injera — the spongy bread used instead of utensils. Don't miss the buttery, spicy kifto — it's basically the Ethiopian version of steak tartare.
Awash, 947 Amsterdam Avenue (between West 106th and 107th streets), 212-961-1416.
Photo: Courtesy of Food 'N' Festivities.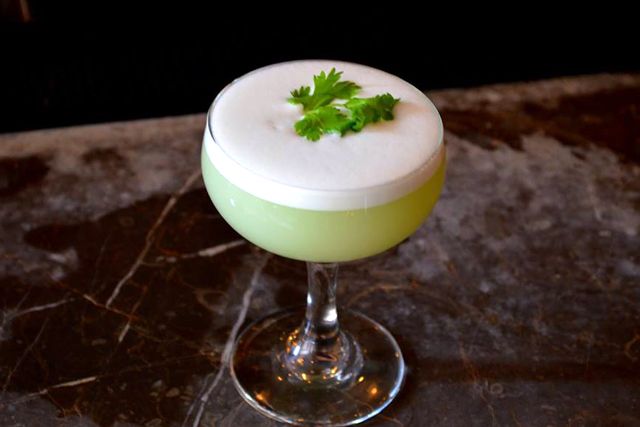 67 Orange Street
New Yorkers can't live on water alone, and that's where 67 Orange Street comes in. The craft cocktail joint is named for one of the first African American-owned and operated bars in New York City. It's a tiny jewel box brimming with artisanal drinks and small plates, including crispy chicken sliders. Bring a crowd to share the low, tufted seats and enjoy one of the large format punches, like the Old World Punch with Earl Gray tea-infused gin, lemon shrub, Fernet Branca, and Champagne.
67 Orange Street, 2082 Frederick Douglass Boulevard (between West 112th and 113th streets); 212-662-2030.
Photo: Courtesy of 67 Orange Street.
Bo's Bagels
Don't tell our neighbors in Morningside Heights, but Harlem residents who love bagels may have found a reason to skip their weekend commute to Absolute. Bo's, which started as a stand and opened a brick-and-mortar store more recently, already has a devoted following (and lines to match). In addition to the classics (sesame, lox, everything, etc), you can get more modern twists, like a bagel dog and and za'atar spice bagel.
Bo's Bagels, 235 West 116th Street (between Frederick Douglass and Adam Clayton Powell, Jr. Boulevards), 917-902-8345.
Click HERE to read more from Refinery29


Loading ...