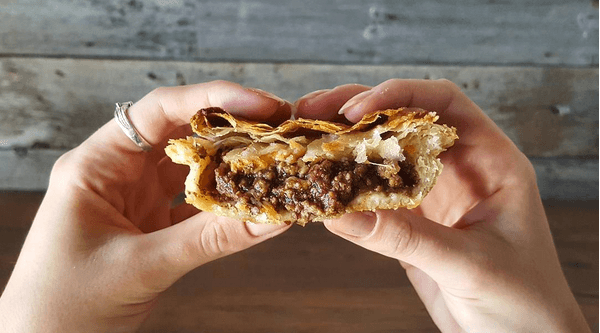 It was a bit of a risk launching the business in Toronto, but Canadians are loving the famous authentic New Zealand cuisine. True to the New Zealand tradition, our meat pies have flaky crusts that are different from Canadian pies and they are surprisingly non-greasy, savoury fillings made from high-quality local meat, and the perfect balance of pastry and gravy stated, Anthony Spinley.
The meat pie is considered iconic in New Zealand.
New Zealanders regard the meat pie as a part of New Zealand cuisine, and it forms part of the New Zealand national identity.
In New Zealand the meat pie is heavily associated with sports Rugby, Rugby League its one of the most popular consumed food items whilst watching a game..
Also available is the famous deserts like the kiwi Afghan cookies and lamingtons and paviova.
Proud to be recognized by BlogTO as one of the best tasting pies around!
North Shore Pie company also supplies some of the major hotels in Toronto for receptions, special events, trade shows, outdoor Markets as well as company catering, wholesale and sporting events are a specialty.
They are good folks! Contact Anthony @