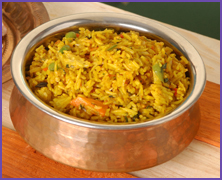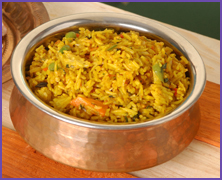 Ingredients :
1 cup urad dal
½ tsp soda bi carb
4 pods of garlic
1″ piece of ginger
2 green chillies
½ tsp fenugreek seeds
2 tsp mustard oil
1 bay leaf
salt to taste
Method :
Soak the urad dal for about 2 hours.
Add 2 cups of water, soda bi carb and salt and boil in a pressure cooker and cook till the
dal is tender. Cool.
Peel and great the ginger. Peel and crush the garlic.
Heat the oil in a kadhai and add the fenugreek seeds and the bay leaf, and allow them to splutter.
Add the ginger-garlic and green chillies and stir-fry for another minute.
Lower the flame and gently add the cooked dal.
Mix well and continue to cook over a medium heat for another 3-4 minutes till the dal is thick with little water.
Serve with boiled rice.