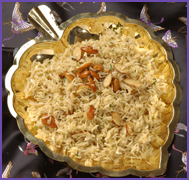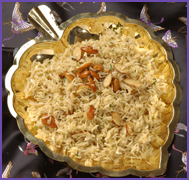 Ingredients :
2 cups cabbage, finely chopped
1 cup rice cooked
¼ cup coconut
¼ cup pottu kadalai
1 tsp urad dal
1 tsp channa dal
4 green chillies
small piece ginger
mustard
curry leaves
salt
oil
Method :
Cook rice with less water as you would cook for pulav.
Wet grind coconut, pottu kadalai, green chillies, ginger and salt.
Fry mustard, channa dal, urad dal, curry leaves and cabbage, and let it cook for a few minutes.
Add the ground masala to the above and keep cooking until the flavour comes out.
Combine this with rice.