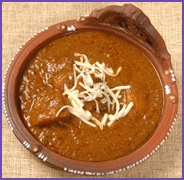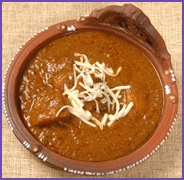 Ingredients:
500gms mutton
1 bunch spinach leaves
3 tbsp oil
2 tbsp tomato puree
salt to taste
To be ground into paste
3 onions
1½ tsp ginger
1½ garlic
To be powder
1 tsp zeera powder
1 tsp dhania powder
½ tsp chilli powder
1 tsp khus khus
garam masala to sprinkle
Method:
Boil the spinach leaves & grind to a fine paste.
Heat oil and fry onion paste until golden brown.
Add ginger and garlic pastes and fry for 2-3 minutes.
Add the mutton pieces, chilli powder, khus khus and salt.'Bhuno' over medium heat until meat is browned.
Add the zeera powder, dhania powder, tomato powder, tomato puree and the ground spinach.
Simmer & cover, stirring occasionally until mutton is tender.
Sprinkle with garam masala and serve hot with boiled rice.