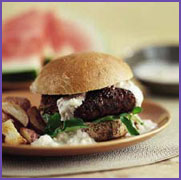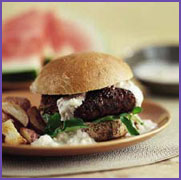 Ingredients :
1 can chick peas
2 carrots, sliced
1 chopped onion
2 eggs
½ cup bread crumbs
Salt and pepper to taste
2 tbsp maida
2 tbsp vegetable oil
1 cup yogurt
Chopped cilantro
Green chillies to taste (optional)
Coarsely shredded carrots
Method :
Combine first six ingredients in a food processor.
Process till chick peas are smooth and carrots are finely chopped.
Add salt pepper, ciantro, green chillies, pepper and any seasoning desired.
Sprinkle flour on a board or a plate.
Spoon mixture in 8 mounds on the flour.
Press each mound into a patties and coat with the flour.
Hear oil in a large skillet and cook the patties on both sides till light brown.
Top with yogurt and garnish with shredded carrots.
Ready to serve hot.