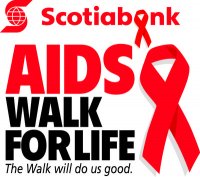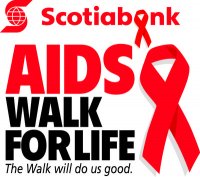 It has been over two decades since Canadians are struggling to raise funds for vital services and plans at community-based AIDS Service Organizations all around the country. The first AIDS Walk for Life took place in Vancouver back in 1986. Ever since then, Canadians have observed the epidemic's progression in several ways.
Canada has undoubtedly come a long way in its deterrence and tentative cure options offered to the patients of HIV/AIDS. Yet regardless of the progress, the world still has not found a permanent cure.
There are about 65,000 Canadians suffering through HIV. They all call for advanced services. The money raised facilitates community AIDS service organizations in putting forward valuable deterrence, care, treatment and support programs and services that assist in defeating the disease.
Nonetheless, the life of HIV/ AIDS patients gets extremely difficult. Until there's a cure, Canadians are urged to support the Scotiabank AIDS Walk for Life from Sept. 17 to 25.
Jim Stone, event Chair of the Scotiabank AIDS Walk for Life Toronto says: "We hope to see many Torontonians this Sunday at what will be a walk of resilience, a walk of remembrance, and a celebration of progress in the fight against HIV/AIDS. In Toronto, 1 in 3 new HIV diagnoses are among youth under 30, 1 in 5 new HIV diagnoses are among women, and 1 in 5 gay men live with HIV. That's why we're inviting all of Toronto to join the fight against HIV/AIDS. There's more work to be done."
Article viewed on: Oye! Times at www.oyetimes.com