You can publish this article on your website as long as you provide a link back to this page.
This article was last updated on April 16, 2022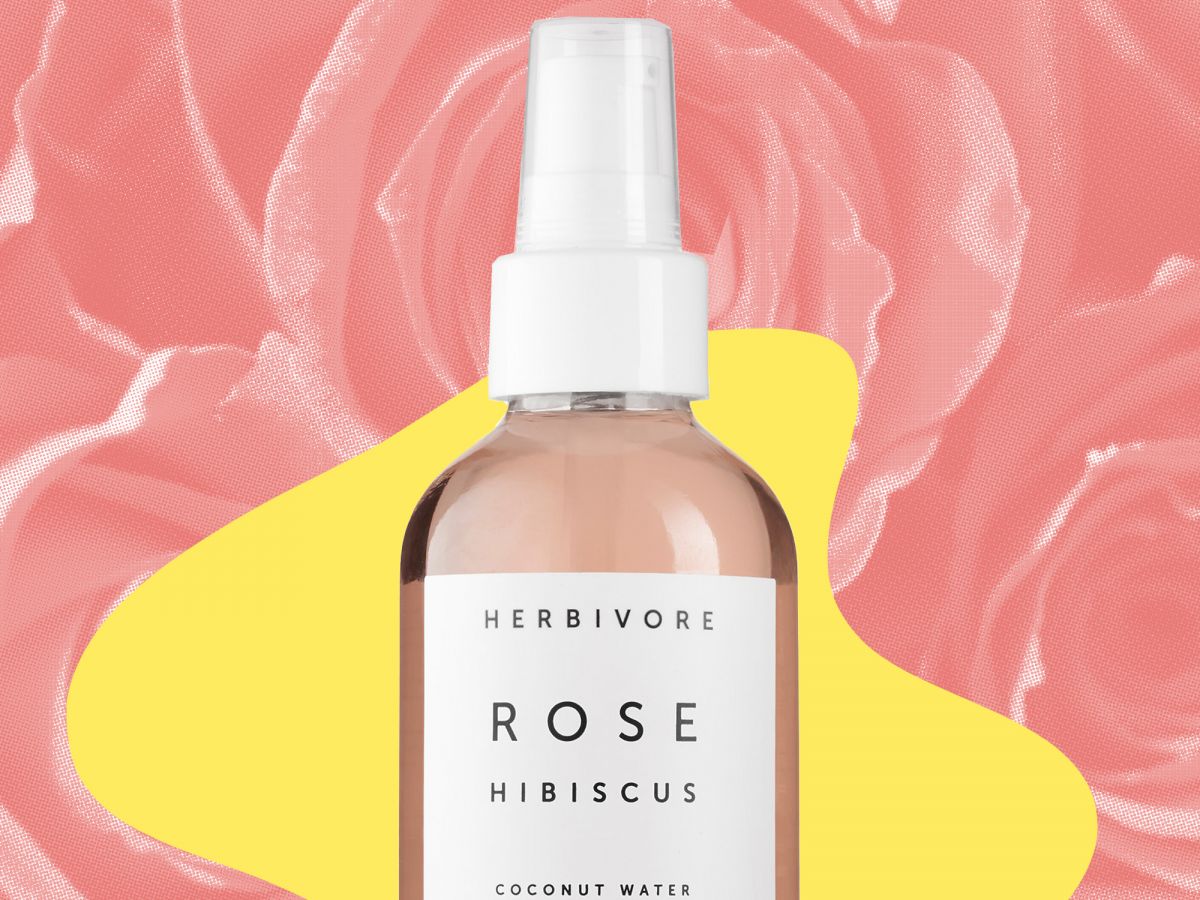 Luxury is, by definition, a state of great comfort and extravagance, particularly as it relates to lifestyle. In practice, it takes on many different forms: fine leather goods, a five-course prix fixe at a restaurant that's fully booked six months out, a Patek Philippe timepiece (that's a fancy word for watch), a chalet in the Alps, a private jet that takes you to your chalet in the Alps. But maybe true luxury is doing things just because you can, because you can afford to — like spraying very expensive water on your face whenever you feel tired or your skin looks dull, the rich, self-absorbed person's version of a refreshing splash of cold water from the tap.
But even if those pricy facial mists make you feel more alive in the stagnant 4 pm office air or next time you get stuck flying in coach (was there some sort of mistake at the gate?), and a bit more affluent regardless of how much money is in your checking account, they're not necessarily doing your skin any favors. That's because water, no matter what tiny stream in Corsica it's sourced from, is not a solution to dry or lackluster skin; in fact, it can make it worse. Much worse.
"Dry skin lacks more than mere moisture," explains dermatologist Kenneth Howe, MD, of Wexler Dermatology. "In fact, the reason dry skin is dry is that it lacks humectants, which are the proteins in the skin that bind water." Without the right amount of humectants, the skin can't hold onto moisture, so any moisture just up and evaporates from the surface. "Spraying water onto the skin simply causes more evaporation," Dr. Howe says — and that is how facial mists end up backfiring.
Still, there's something to be said for the refreshing capabilities and straight-up convenience of a facial mist, regardless of your skin type or your seat on the plane. Face spritzers gonna spritz, so Dr. Howe says that the most important thing is to find a formula that contains a good humectant — the more, the merrier. Glycerin, propylene glycol, and hyaluronic acid are solid ingredients to look for, and Dr. Howe is especially partial to aloe, which he says penetrates the skin deeply and pulls moisture in along with it.
So don't let yourself be seduced by the sheer indulgence of dousing yourself in expensive water. (Water, after all, is for drinking, and haven't you heard that drinking enough water is all you need to look like Gwyneth Paltrow?) Ahead, our favorite face mists that do more than just make you feel wealthy and excessive — though rest assured, they still deliver on that front, too.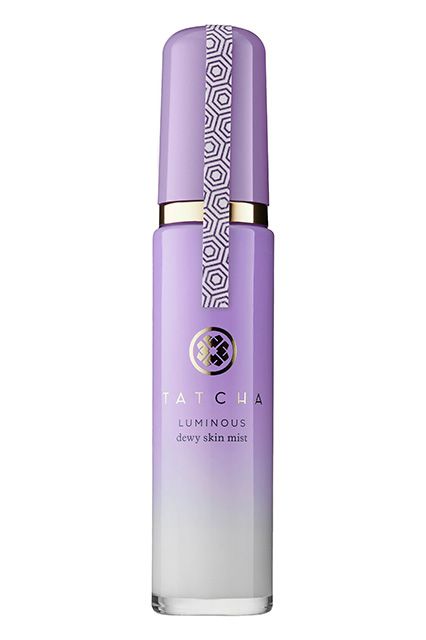 As if being a hydrating face mist loaded with botanical oils, hyaluronic acid, and antioxidant-rich superfood extracts wasn't enough already, this supercharged spray promises all the benefits of a lightweight, radiance-enhancing moisturizer in handy spritz-on form.
Tatcha Luminous Dewy Skin Mist, $48, available at Sephora.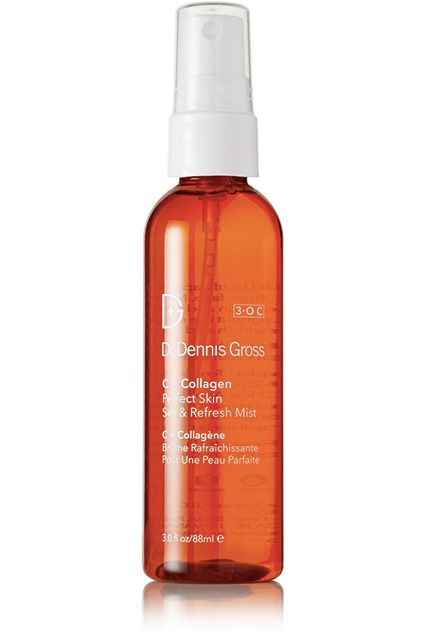 Infused with collagen amino acids, soothing aloe and sodium hyaluronate, and a potent form of vitamin C, there's a serious skin treatment housed inside this bright-orange bottle — and the application method couldn't be easier, whether you use it once in the morning after cleansing or throughout the day for a revitalizing boost.
Dr. Dennis Gross Skincare C + Collagen Perfect Skin Set & Refresh Mist, $30, available at Net-a-Porter.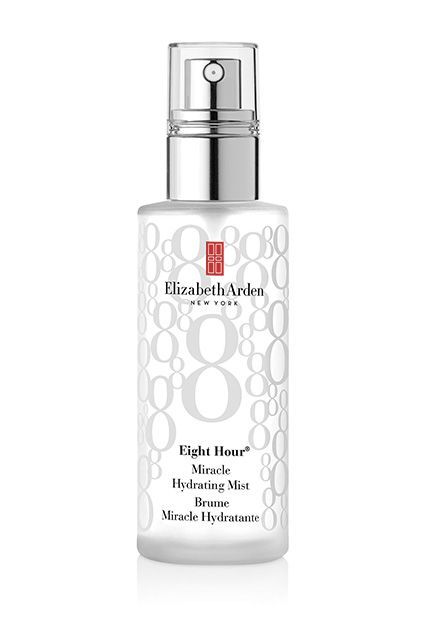 The newest addition to the iconic Eight Hour line has the potential to give the O.G. cream a run for its cult-favorite status, thanks to a deeply hydrating formula that's packed with everything from glycerin and aloe to green tea and coffee seed extract to nourish, refresh, and tighten tired skin.
Elizabeth Arden Eight Hour Miracle Hydrating Mist, $19, available at Ulta.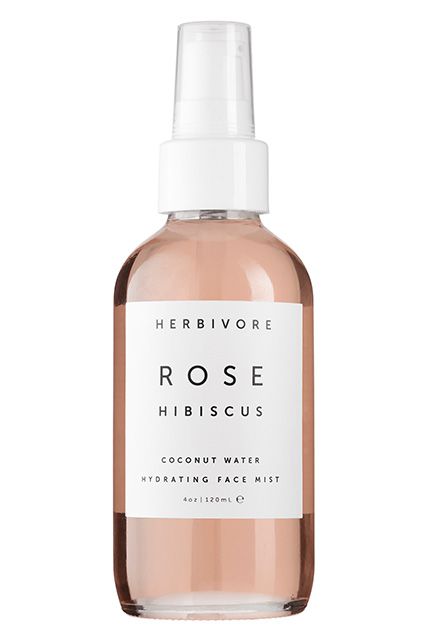 Far from your average one-note rose spray, this best-selling pick (it has over 30,000 likes on Sephora) has a skin-soothing base of aloe, rose, and coconut waters, with witch hazel to reduce redness and hibiscus extract to support natural cell turnover. Plus, it looks dreamy on your desk or dresser — and smells like a tropical vacation.
Herbivore Rose Hibiscus Coconut Water Hydrating Face Mist, $32, available at Sephora.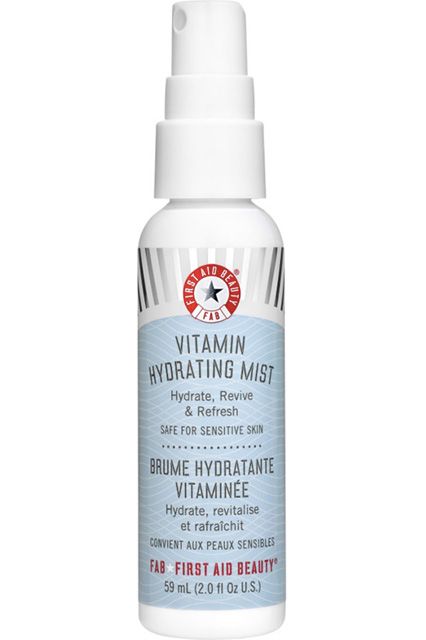 Taking your vitamins is boring in theory, but a major mood-booster when this nutrient-packed spray is involved. Add in an energizing blend of citrus-peel extracts and antioxidants like green tea and licorice, and you've got the perfect cocktail — free of drying alcohol.
First Aid Beauty Vitamin Hydrating Mist, $16, available at Ulta.
Click HERE to read more.

You can publish this article on your website as long as you provide a link back to this page.