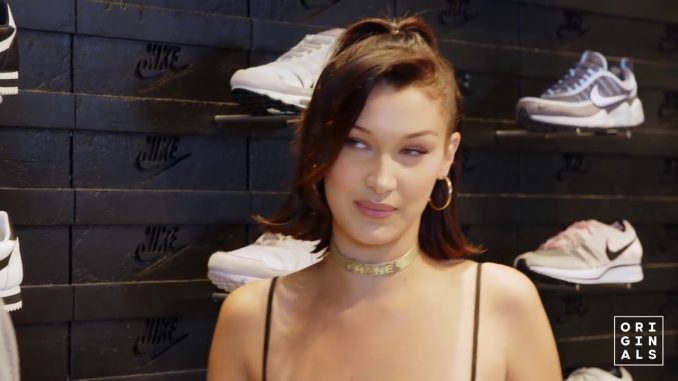 You can publish this article on your website as long as you provide a link back to this page.
This article was last updated on April 16, 2022

Even if you're not the type to buy into the Valentine's Day hoopla, it's always nice to scoop up a little something for your S.O. And since time's kind of ticking away here, we figured we'd help you out before February 14 hits you empty-handed. We know no two relationships are the same, which means while some partners may have their fingers crossed for jewelry, others are happy with a plastic framed photo of the two of you. So instead of giving you an array of flower bouquets and pendant necklaces, we've rounded up a few present ideas for the more adventurous gift givers (or those who know their other half really, really well).
Whether your idea of a date night is pizza in a double-seated rattan chair hanging in your backyard or a getaway trip to an exotic locale, we've got something for every type of relationship ahead. Let's just say these gifts are guaranteed to make a major impression.

Gifting a bag doesn't always have to go the route of luxury carryalls. A trendy purse that's worthy of being featured in her next Instagram is just as good.
Rachel Comey, $195, available at Rachel Comey

Everything's better in twos, like this Scandinavian two-seat hanging rattan chair. Pop this in the backyard and schedule a few sunset watches with your boo.
Serena & Lily, $698, available at Serena and Lily

— PAID —
A nice watch is one of those gifts that'll never go out of style. This tech-savvy version ups the ante by combining classic good looks with built-in notifications, fitness tracking, and customizable faces.
Fossil Q, $255, available at Fossil

We know he really wants those sold-out Balenciaga Triple S sneakers but in these more affordable kicks homeboys gonna like, still get it.
PUMA, $120, available at East Dane

Are you more of the "we just get each other gifts all year" kind of couple? The least you can do is get them a card that reminds them you'll always be their person.
Ashkahn, $5.99, available at Smoko

Roses are red, violets are blue, flower bouquets are cliché, so how about something new? This handmade ritual duo emits calming effects and cleansing — the perfect gift for an anxious or stressed partner.
Simone LeBlanc, $18, available at Simone LeBlanc

Guys deserve lingerie, too — may as well get him some underwear that's nice.
Les Girls Les Boys, $32, available at Les Girls Les Boys

The ultimate gift of hydration. This on-the-go multitasking brewer bottle is more powerful than it looks. There's a stainless steel filter for brewing tea and coffee or simply infusing water with herbs and fruit.
Fressko, $50, available at Anthropologie

Dorothy only wishes she had ruby shoes this good.
GREATS, $179, available at GREATS

Nothing says "I love you" like a chic hoodie in their size — so they can finally stop stealing yours.
Genuine People, $160, available at Genuine People

Maybe your gripe is that he doesn't yet own a wallet and just stuffs all of his cash into his pocket. Or maybe he already has a wallet (albeit 10 years old) and just needs an upgrade. Either way, this J.Crew option is called the "magic wallet," and with a description like that, it's worth introducing him to.
J.Crew, $45, available at J.Crew

Capture all your adventurous moments with this itsy-bitsy camera, which attaches to just about any surface.
Polaroid Cube Action Camera, $149.99, available at Polaroid.

Listen, sometimes practicality is best. If last year's gift involved someone getting some sort-of appliance, these are definitely an acceptable follow up.
Boarding Pass, $9.94, available at Boarding Pass

Getting them a small signet ring is an easy way to gift meaningful jewelry without erring on the side of cheesy.
Leo Black, $350, available at Catbird

A pair of sturdy sneaker boots to let your S.O. know that this winter, the only thing she should be falling for is you.
Fracap, $395, available at Bergdorf Goodman

Give the gift of self-care. This robe is a boxing robe, comfy hoodie, and ultimate loungewear all in one.
Ace Hotel x Wings + Horns, $160, available at Ace Hotel

If you can't take them out for a romantic picnic (it is the dead of winter after all), a scent that is reminiscent of lush countrysides and a mid-day siesta will work just as well.
Bastide, $130, available at Bastide
Click HERE to read more.

You can publish this article on your website as long as you provide a link back to this page.