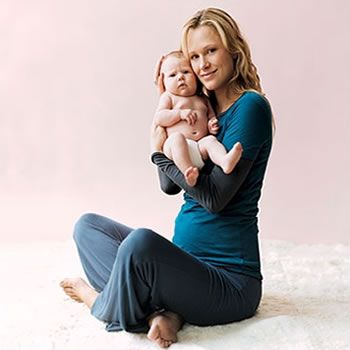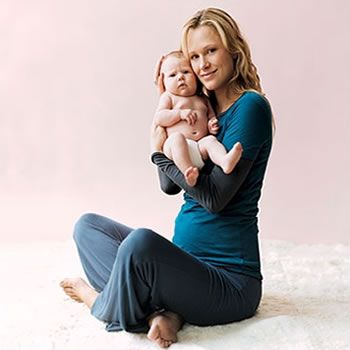 It is very sad that even soon after your prenatal period is over; your stomach remains much bulky and larger than you had before your gestational period. After your pregnancy is over, exercise seems to be most difficult thing for you. In order to
get rid of baby bumps
, you need to tone your abdominal muscles to get them back in right shape. Baby bumps could be overcome with help of gentle exercise which you may start it in your first month after delivery and soon after you recover your condition, you can take more challenging steps.
It is a precautionary effort to play safe by starting exercises your abdominal muscles between first to second months of your delivery period. If you have any kind of problem or issues, consult your doctor first before you start a new exercise.
Take A Belly Test
It is very important to make sure that your belly is ready for abdominal exercise as your abdominal muscles get pregnancy phase. Few easy steps can help you to determine whether your stomach has been recovered or not.
– Lie down on the floor straight and feet flat on the floor while bending your knees.\
Get Free Gifts! Flash Sale Down To $9.99

– Apply little pressure on your stomach with your left hand.

– Take a long breathe out, try to boost your shoulders and a little head off the ground and mean while slide your right hand to your knee.

– During this process, your abdominal muscles will contract and you can even feel slight separation running down in the centre part of your abdominal muscles. If your feel smaller separation part then you may start with gentle abdominal exercise but if it is more than your three fingers, your abdominal muscles are not ready for any exercise.

Tilt your Pelvic upward

All you need to do is lie down on your back while doing this easiest exercise. Bend your knees while putting your both feet on the floor. Tighten your butts and abdominal muscles while tilting your pelvis upward and pressing curve of your lower back against the floor. Hold yourself for about 4 to 6 seconds and then release. Repeat this process 10 times a day.

Slide your Leg

It is the easiest way to get rid of baby bumps by following simple steps.

– Rest yourself by lying down on your back. Try to twist your knees, putting both feet on the ground.

– Breathe in, then engage your abs by pressing the curve of your lower back against the floor.

– Straighten your knees very slowly just to extend your legs.

– Continue this step until your back begin to arch and pull them back to their original positions.

– At least repeat this step 10 times a day.

Kegel Exercise steps

To get rid of ugly baby bumps, take a deep breath. As soon you exhale it, pull your virginal opening up toward inside of your belly button. Relax yourself when you inhale it back. Repeat this step about 20 times a day.

Tummy Toner exercise

In order to eliminate baby bumps, inhale in while expanding your belly. Pull your belly button towards your spin and exhale. Repeat this step about 20 times.

Click HERE to read more from Fashion Central.