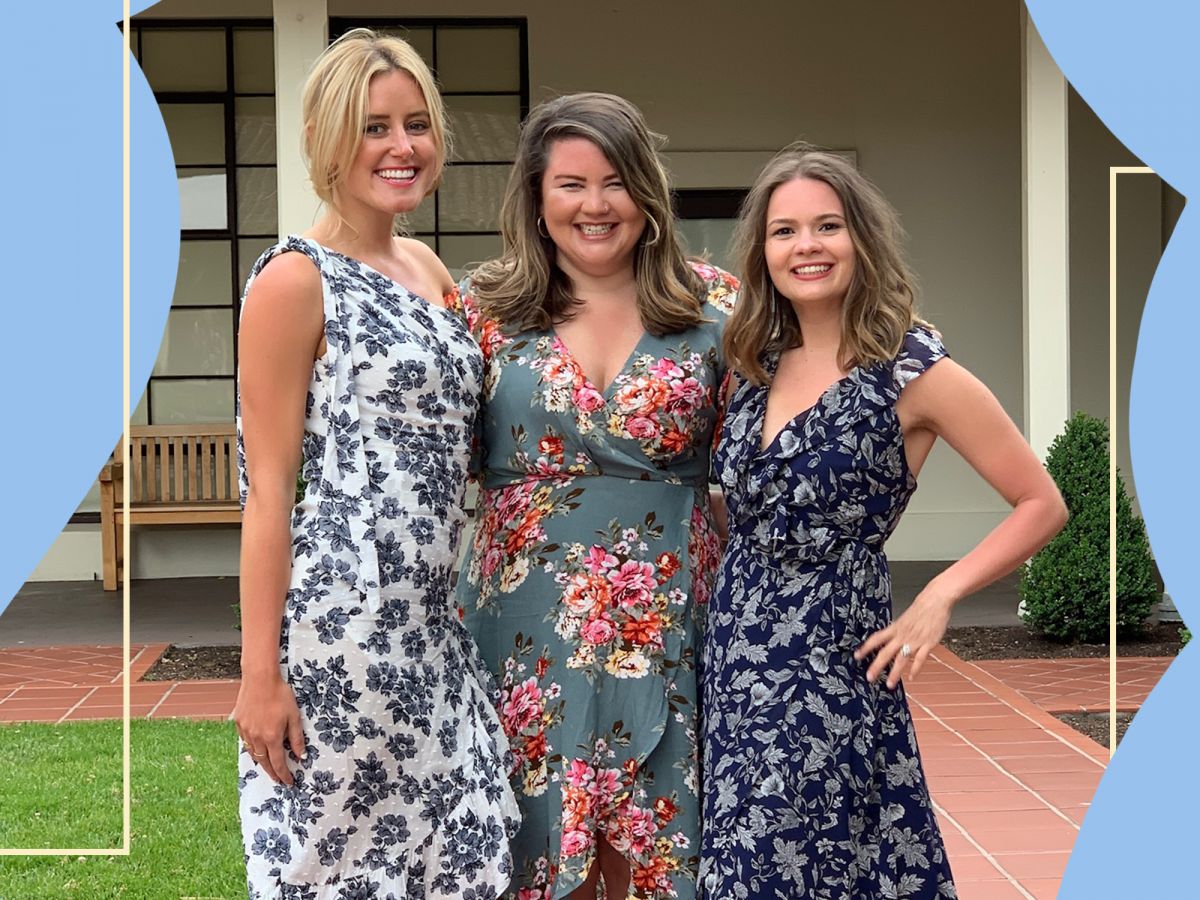 Welcome to I Actually Bought This, a series where we share our online-shopping successes of personally carted and coveted goods. Seriously — we have the receipts. Discover the IRL buys that surprised career product-hunters in our quests for the ultimate score.
Liz here, R29's lifestyle market editor. I'm taking a break from my usual home to food and travel programming for a departure into fashion land — because I actually bought the dress (pictured right) on final sale for $36.99, wore it to a wedding, felt chic without trying too hard, and now need to shout it from the virtual rooftops. Warning: if you aren't here for a good shopping success story, no harm no foul — we've got plenty of other shopping content for you.
As a market editor on the Shopping team, I live and breathe picking product for others. Shopping dilemmas get me fired up. And hunting for the sweetest deals? You better believe I'm game. However, when it comes to fashion, I surprisingly tend to overspend and under-search. With one of the many weddings I'd attend this summer creeping up, I started my search for THE perfect dress (an elegant, careless-romantic number). I scrolled the site depths of trending brands and Instagram accounts. I lusted over and bookmarked my dream (read: bank account crushing) options. But nothing felt quite right and I was running out of time. Mid-workday moaning about my predicament caused a fellow R29 editor to steer me towards a site I hadn't considered: Need Supply. I took a fateful scroll through its stocked summer sale section and stumbled upon a dress from one of the site's more affordable private label brands, Farrow. On surface level, it was a high-risk shopping decision: final sale, non-returnable, and tight next-day shipping to make it in time for the wedding. But somehow pulling the impulse-buy shopping trigger felt strangely right. Was it was the ethereal print, the one-shoulder ruffled cut, or the 68% off price that enticed me? Whatever it was, I succumbed to its siren song — and I did not live to regret it.
Not only did the package arrive promptly at 10 a.m. the next day, but I was shocked at how light and luxe the seriously affordable fabric looked in person. It felt and fit better than the pricier options I had unsuccessfully tried before it. To make matters even more unbelievable, it somehow remained wrinkle-free post 6-hours in a suitcase and awed other wedding attendees with its unexpected low price tag. Through searching a site I wouldn't usually consider, opting for a silhouette I already knew flattered my figure, and choosing a tapered midi-length that wouldn't require alterations, I had serendipitously stumbled on the ultimate score: a quality dress for $36.99.
Scroll on to shop my look (along with my two roomies' too!) and a few other surprising under-$50 sale finds for the upcoming onslaught of fancy summer occasions. Discover your own best dressed wedding guest destinies and share the, "I actually bought this," love with us below.
Promote your product line on a page similar to this. Contact matt at oyetimes.com for more details.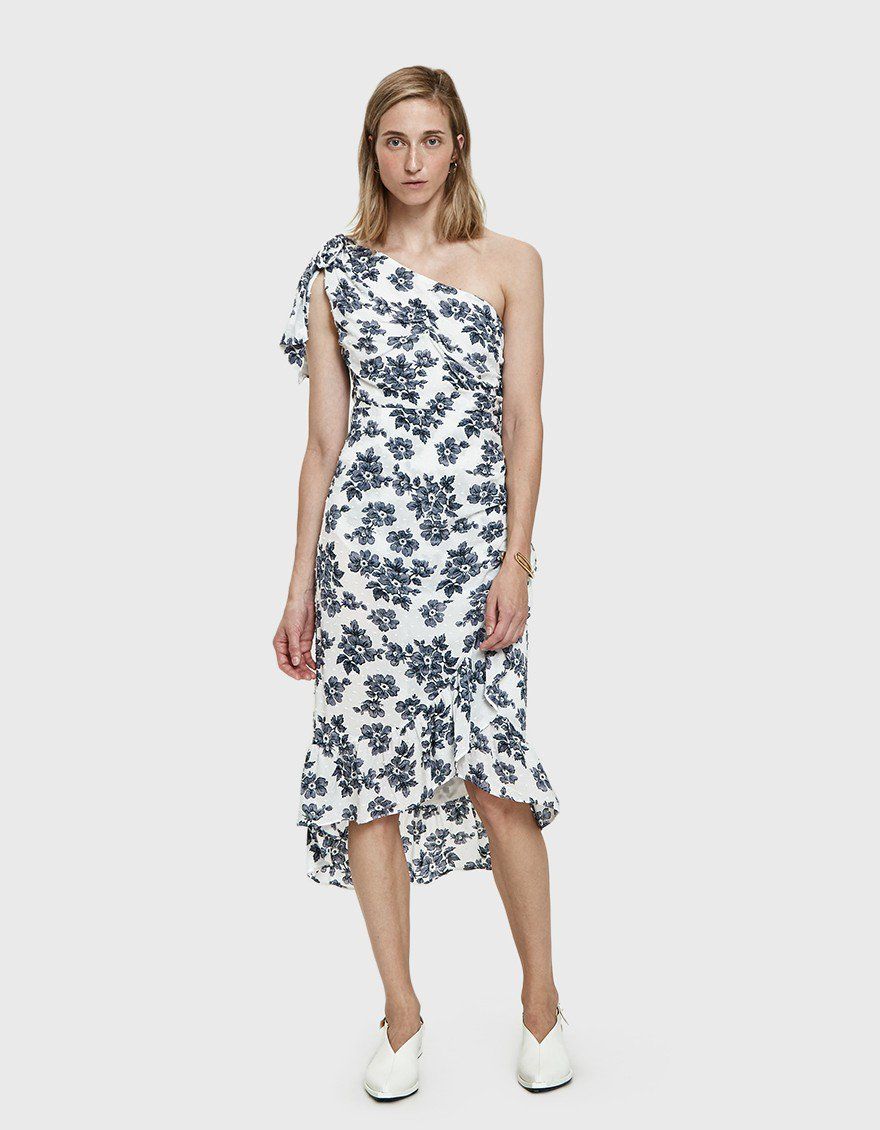 Need Supply Midi Dress For $36.99
Normally, I would raise my brow to a fancy dress for under $50, but the subtle romantic detailing on this one in particular gave me pause. The ruffled layers, one-shoulder cut with a flowy tie, and soft floral print instantly elevated it to levels of understated elegance. In person it was lightweight, well-made, and true-to-size (I ordered a small) — and I will be wearing it again.
Farrow Pomme One Shoulder Dress, $36.99, available at Need Supply Co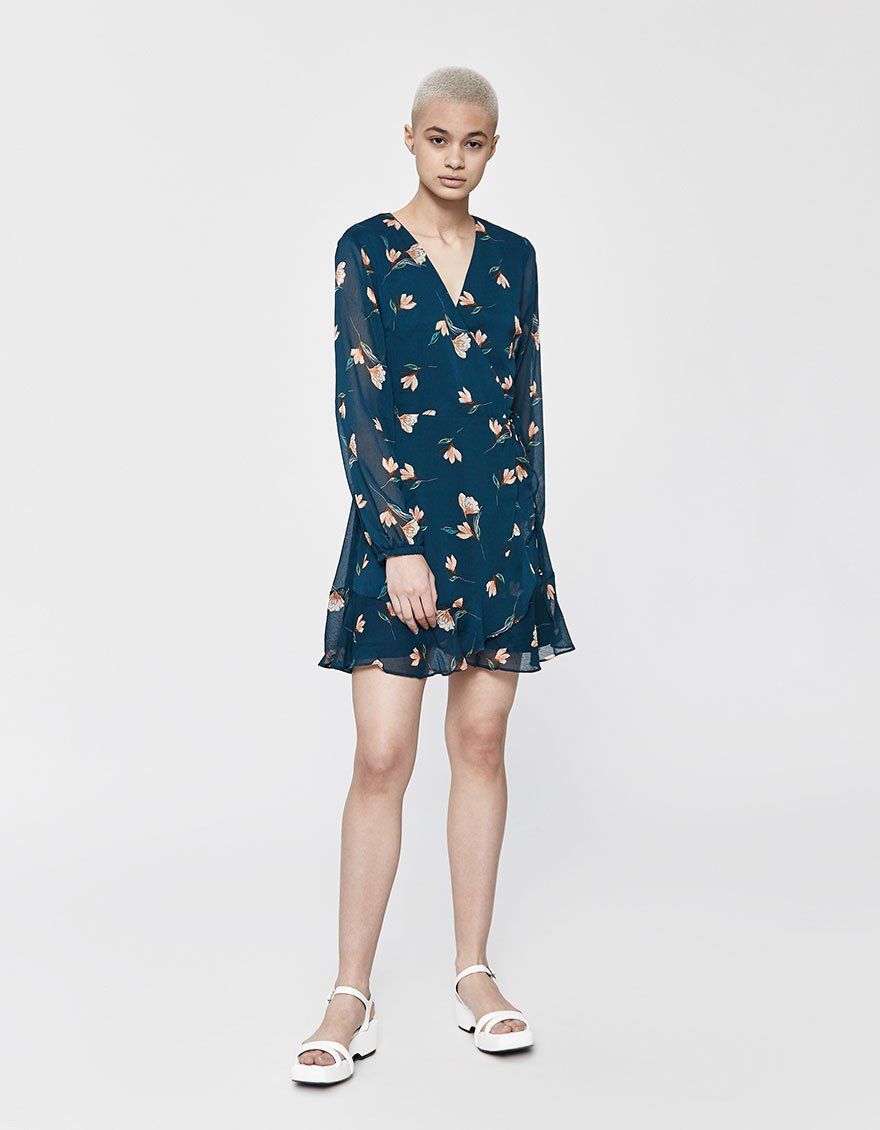 Need Supply Mini Dress For $36.99
Farrow Jocelin Floral Dress in Teal, $36.99, available at Need Supply Co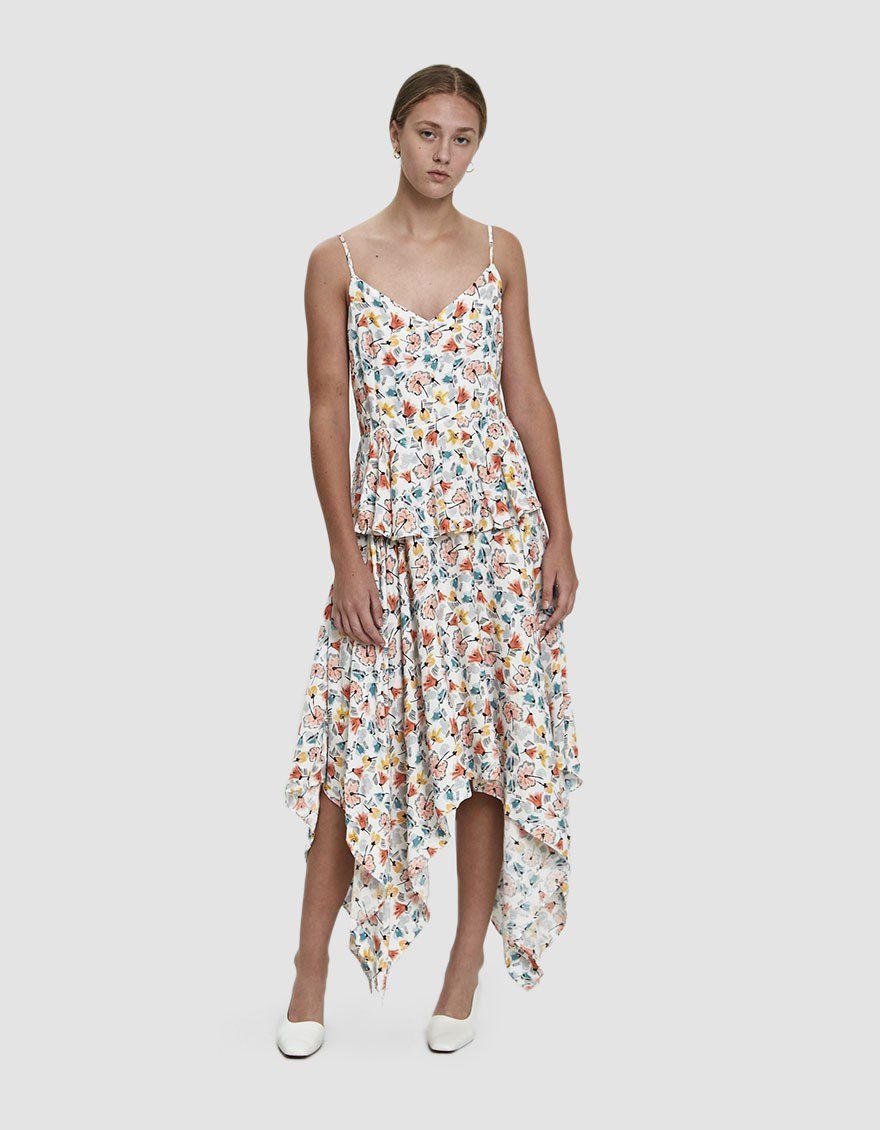 Need Supply Handkerchief Dress For $23.99
Farrow Madison Tiered Handkerchief Dress, $23.99, available at Need Supply Co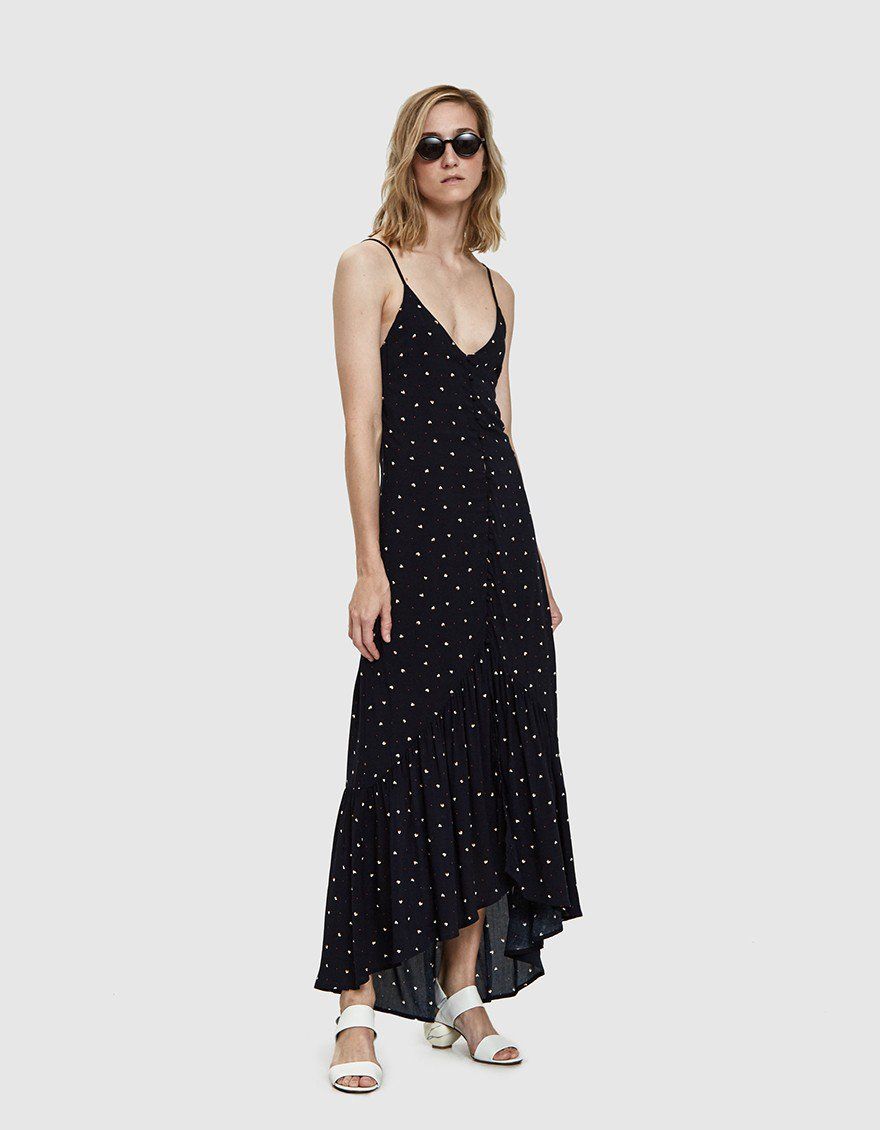 Need Supply Buttoned Dress For $25.99
Farrow Olivia Buttoned Dress, $25.99, available at Need Supply Co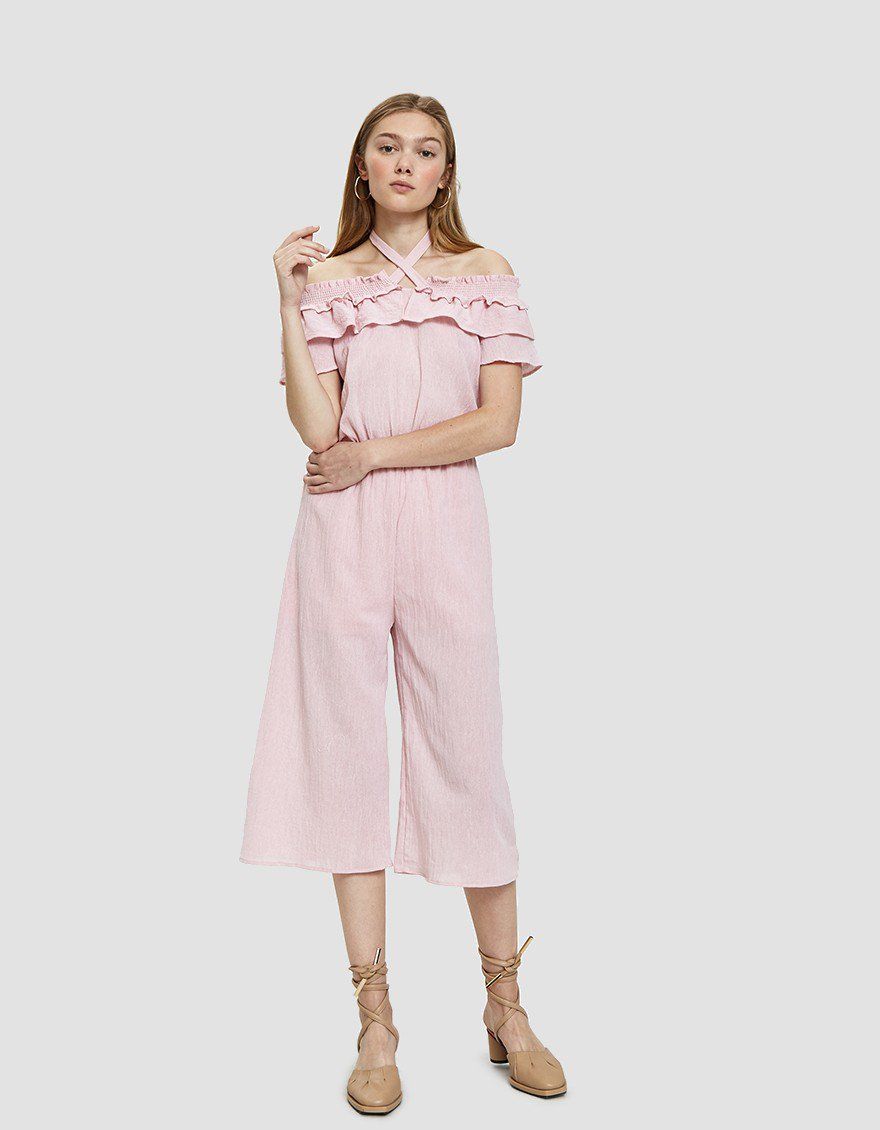 Need Supply Ruffled Jumpsuit For $43.99
Farrow Ebelina Off-Shoulder Jumpsuit, $43.99, available at Need Supply Co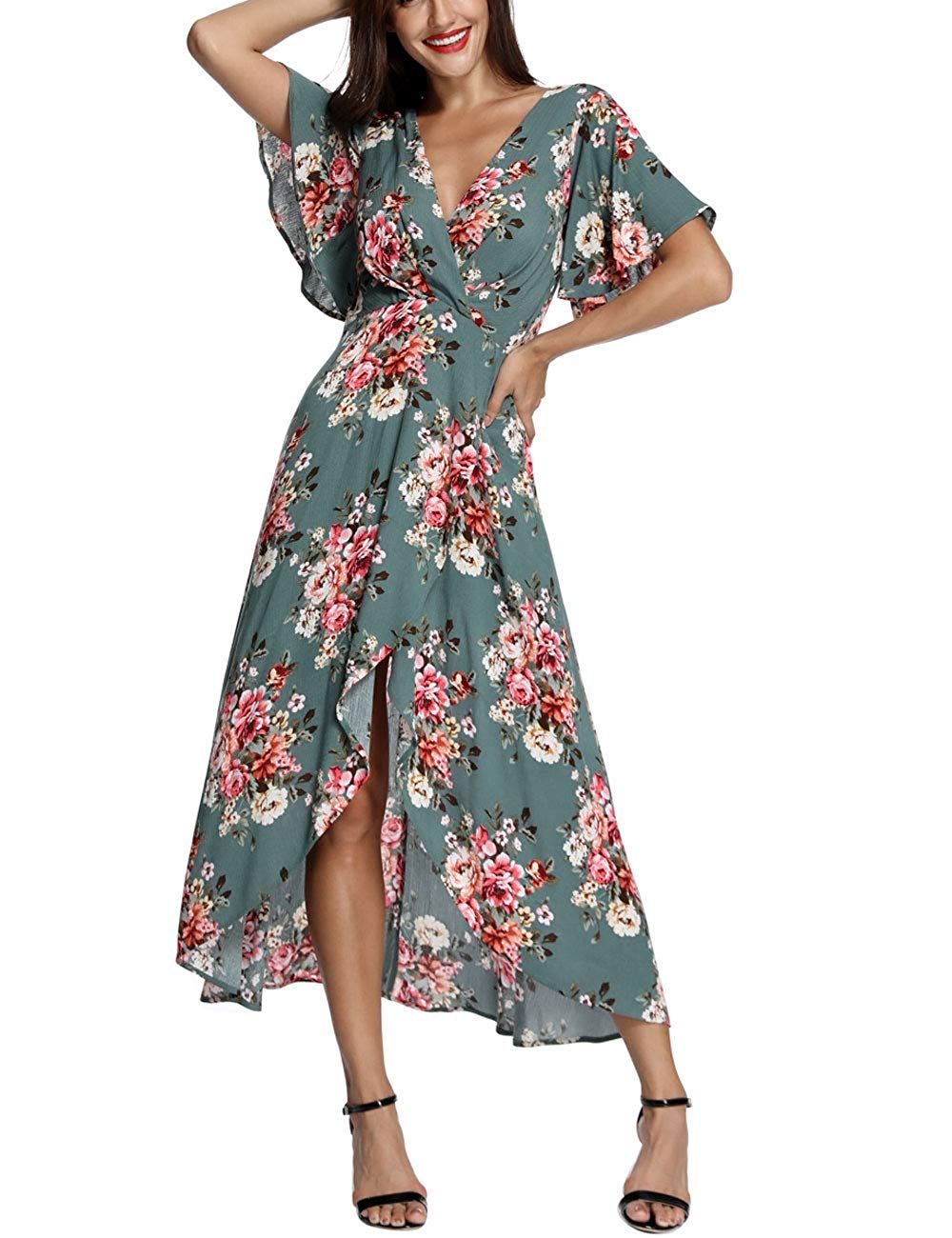 Amazon Wrap Dress For $39.99
One of my roommates went the Amazon review route in searching for a last-minute, affordable wedding guest dress — and she settled on this top rated, romantic wrap number in a summery floral print. She loved that the style gave her comfortable coverage while still feeling flirty and lightweight.
Azalosie Maxi High-Low Wrap Dress, $39.99, available at Amazon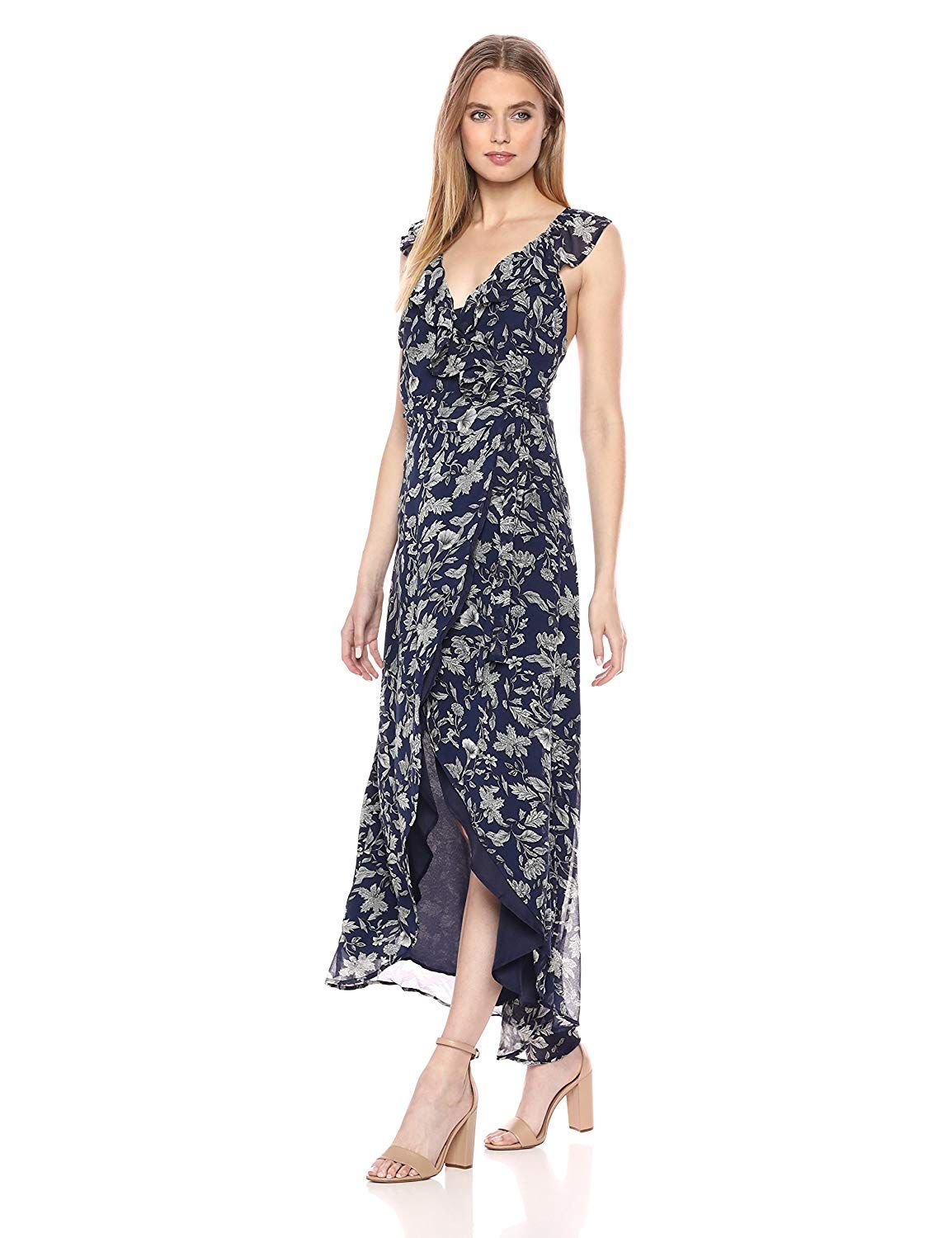 BB Dakota Flutter-Sleeve Dress For $45.98
My other roommate opted for this lovely BB Dakota dress with subtle flutter sleeves (also discovered on Amazon!). As a petite woman, she wanted a style that wouldn't require alterations and this tapered high-low hemline fit the bill.
BB Dakota RSVP Kelli Ruffle Detail Maxi Wrap Dress, $45.98, available at Amazon
Click HERE to read more from Refinery29


Loading ...