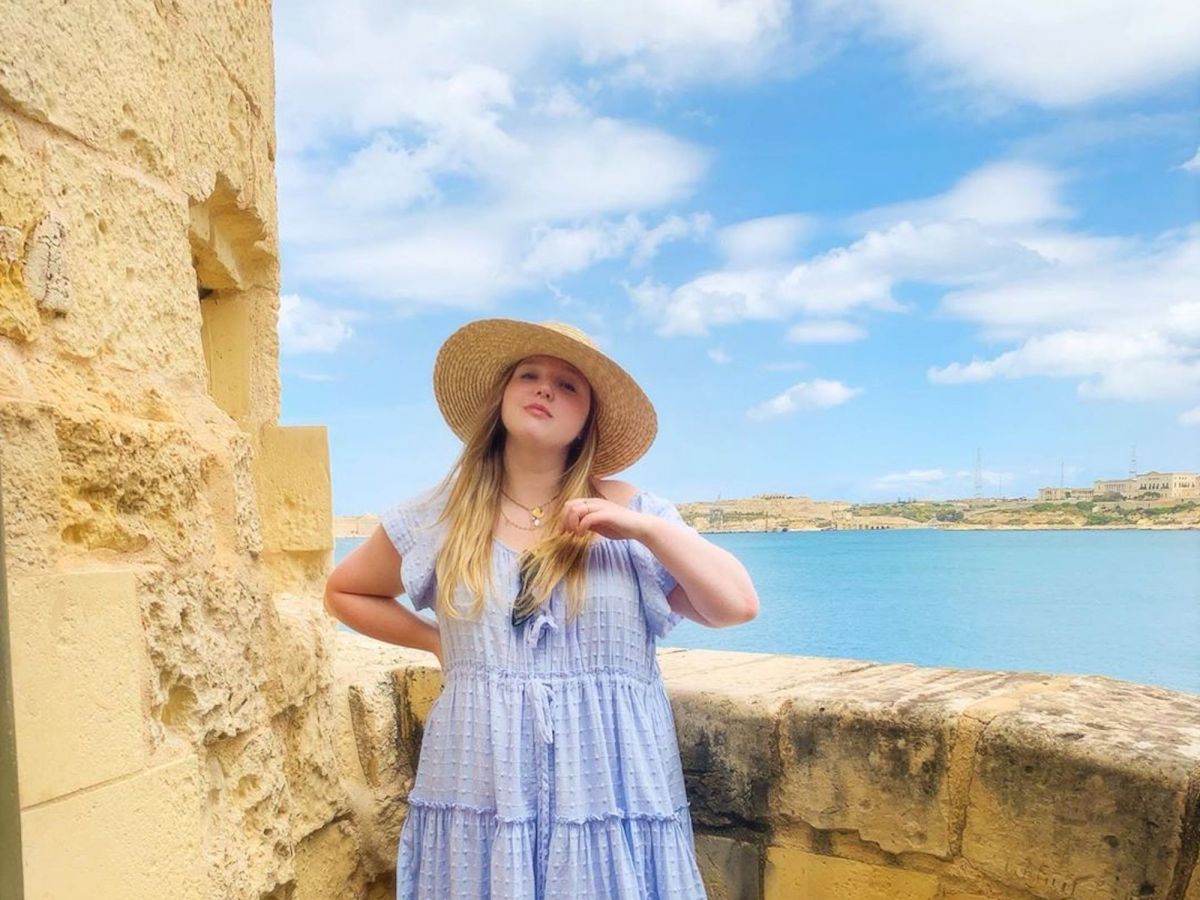 Welcome to I Actually Bought This, a series where we share our online-shopping successes of personally carted and coveted goods. Seriously — we have the receipts. Discover the IRL buys that surprised career product-hunters in our quests for the ultimate score.
I've enjoyed shopping and the process of piecing together an outfit for as long as I can remember. For most of my 26 years, I've gotten a sort of thrill from adding just the right shoes or earrings to c omplete a look. Once everything falls into place, I can head out the door, confident. I can't recall many times in my life where I had an special event or a date and I didn't get excited about the prospect of finding something to wear and styling it – that is, until I was plus size. When I graduated college and my usual 10 or 12 dress size slowly changed to a 14 or 16, shopping suddenly produced moments of dread more than it did excitement. I would scroll through Instagram and be immediately enamored with a piece of clothing, only to then find out it wasn't offered in my size. So when I first saw Innika Choo's billowing maxi dresses on Instagram a couple years ago and fell in love, I tried to manage my expectations.
It turned out that Innika Choo's sizing was a bit different than I was used to. Instead of a standard XS – whatever, the brand offers dresses in sizes 1, 2, and 3. The dresses I was drawn to were purposely oversized and most had drawstring waists. The sizing chart seemed to signal that I would fit into a size 3, but still, I was hesitant. I had gotten my hopes up many times before only to be disappointed that, once again, a brand didn't have options for my body. But two years and many saved Instagram posts later, I couldn't stop thinking about those dresses. Given that most of Innika Choo's dresses were about $400 (including shipping), I knew I'd have to save for a while before finally taking the plunge. So I did, for almost a year. When I went back to the site a couple months ago to finally make my purchase, I chose the "Peasant Broderie" style in a pastel blue color. It was the most I've spent on a dress in half a decade (although, of course, it's on sale now), and I braced myself for the worst case scenario of it not fitting. But when the dress finally did arrive, I tried it on and immediately knew I had found my soulmate in dress form. Even when wedding dress shopping, I never experienced a "this is it" moment, but I had that "this is it — the most ME dress ever" moment with this dress.
While I had expected the size 3 to be snug around the waist or chest, the gown was actually perfectly oversized. In fact, based on how the dress fit my size 16 body, I would deduce it would fit people well over a size 20, even. I wanted to shout my love for this dress from the rooftops and let other plus size women know that they might be able to fit into it, too. I styled it with wide-brimmed hats and leather jackets on vacation, and sneakers at home. I now want to buy it in the yellow, cream, and pink shades, too. It is one of my most cherished items. It is only fair to mention, though, how much more confident I would have been about the sizing of the dress had the brand's Instagram featured it on bodies that looked like mine.
Still, though, the dress brings me joy every time I put it on. In a plus size shopping world that is often more frustrating than it is fun, that joy is refreshing — regardless of whether or not the brand is going to feature me on its Instagram anytime soon. And now, every time a plus size woman comments on the dress, I get excited thinking that maybe she'll buy the dress and get to feel that same joy, too. Click through to find the dress (on sale now — of course — as mentioned before) as well as few other billowy dress styles from other brands that fit the perfect summer dress bill.
Olivia Muenter is a freelance writer, editor, and digital content creator who is passionate about creating things that inspire others to love themselves more. You can find her on Instagram and OliviaMuenter.com
At Refinery29, we're here to help you navigate this overwhelming world of stuff. All of our market picks are independently selected and curated by the editorial team. If you buy something we link to on our site, Refinery29 may earn commission.
Cheers to finding the dress.
Innika Choo Broderie Peasant Dress, $325.00 $227.50 available at Innika Choo.
Photo: Courtesy @oliviamuenter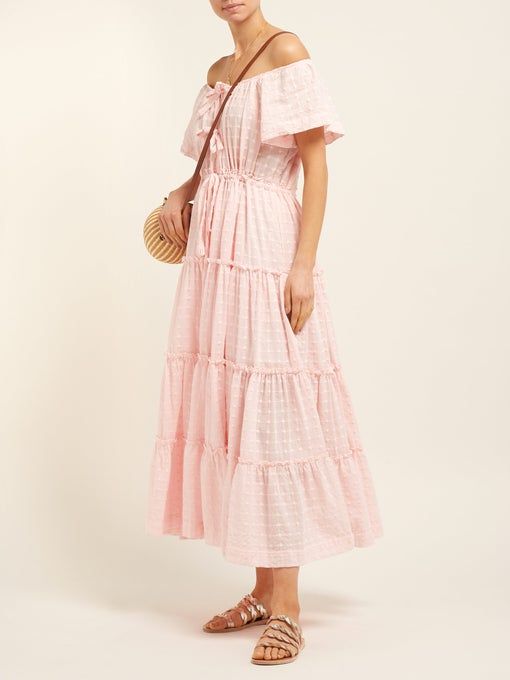 This pink color in a subtle geo pattern is exclusive to Matches.
Innika Choo Geometric-embroidered Cotton Midi Dress, $354, available at MatchesFashion.com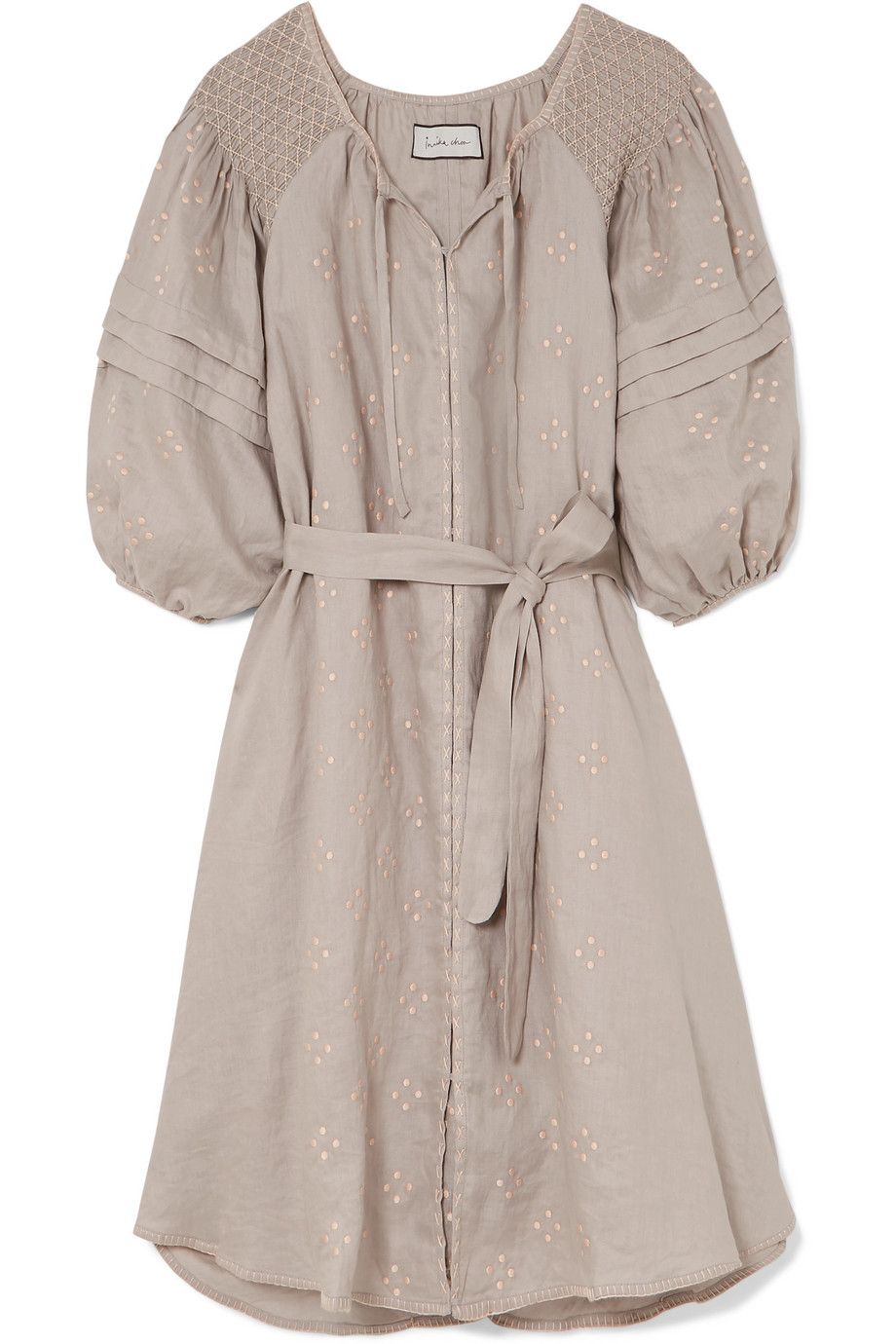 Another Innika Choo style that could also work well layered over leggings.
Innika Choo Hugh Smocked Embroidered Linen Dress, $395, available at Net-A-Porter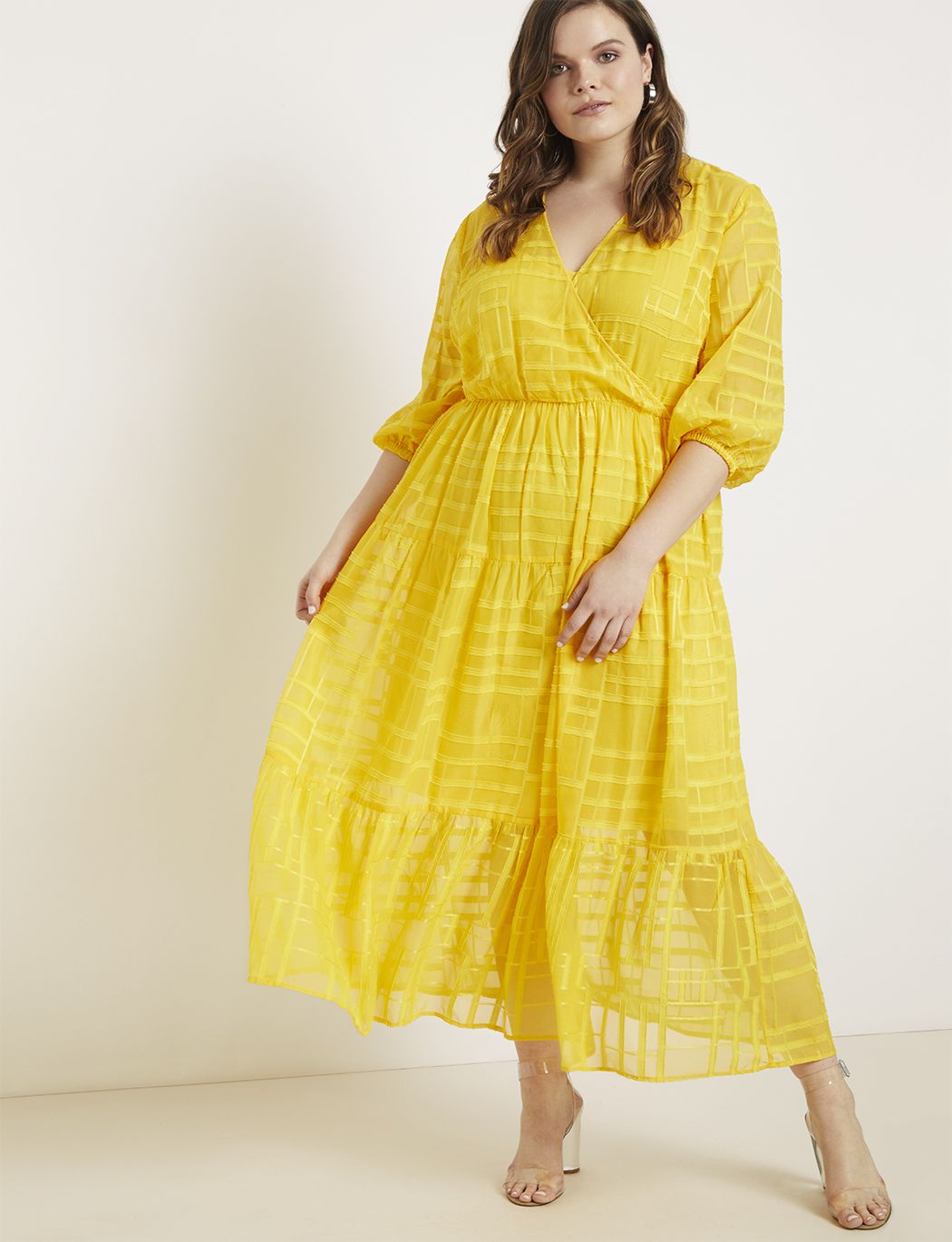 Eloquii's wrap front peasant-style dress is almost as billowy as the Innika Choo dress and appears to be made of pure sunshine.
Eloquii Maxi Dress with Puff Sleeves, $129.95, available at Eloquii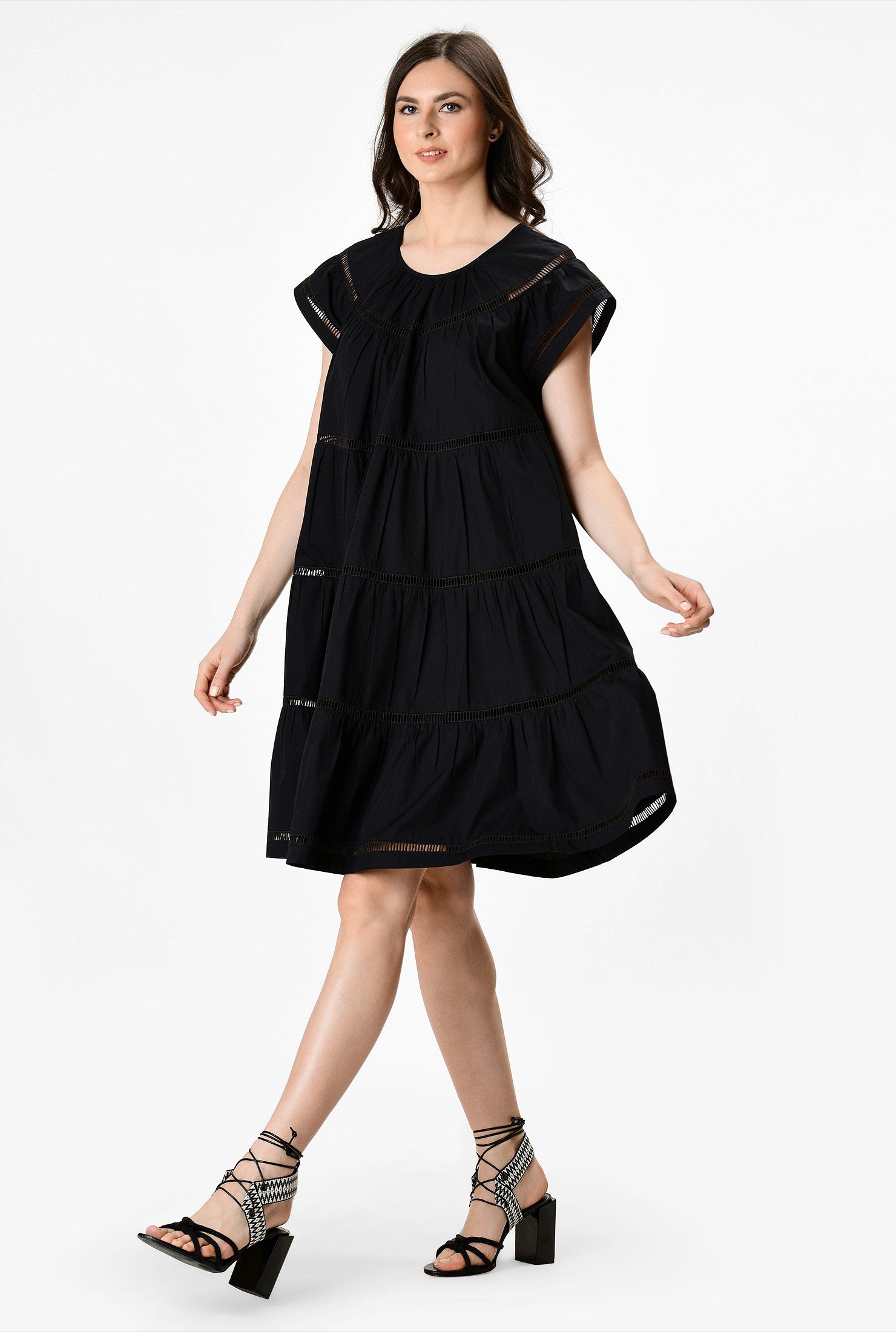 Made-to-order site eShakti makes it easy to find the style you want in your exact size. You can choose from sizes XS – 6X and you have the option to lengthen the sleeve and hemline.
eShakti Lattice Trim Poplin Shift Dress, $69.95, available at eShakti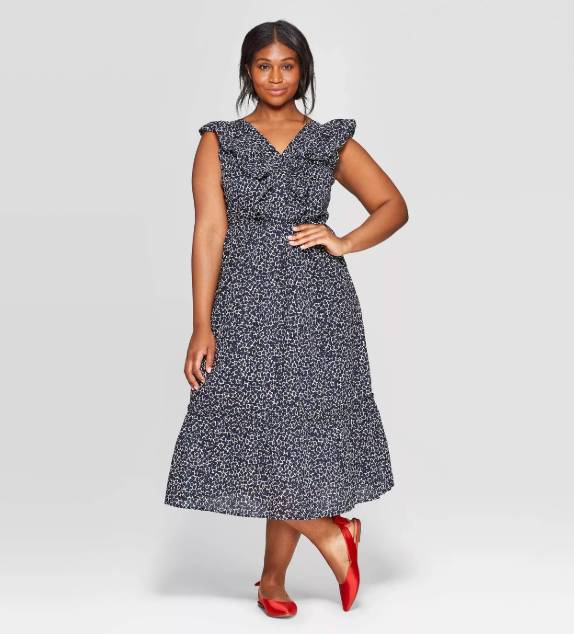 Target's wallet-friendly tiered dress option comes with a cute flutter sleeve.
Who What Wear Floral Print Sleeveless Ruffle V-Neck Maxi Dress, $44.99, available at Target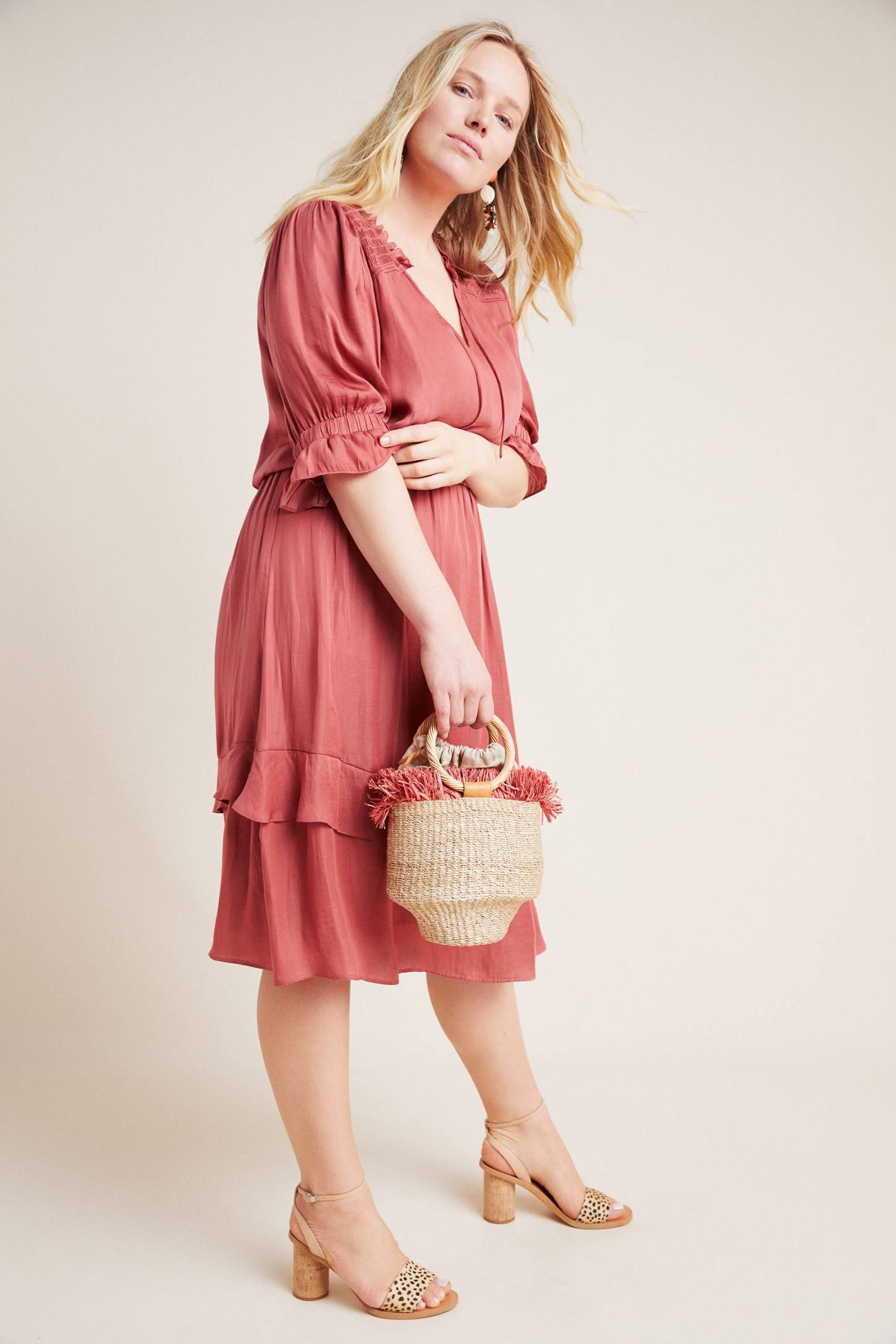 Anthropologie launched in 1992 and 27 years later, they finally created a plus size line filled with party-ready frocks like this one.
Anthropologie Rosa Ruffled Plus Dress, $150, available at Anthropologie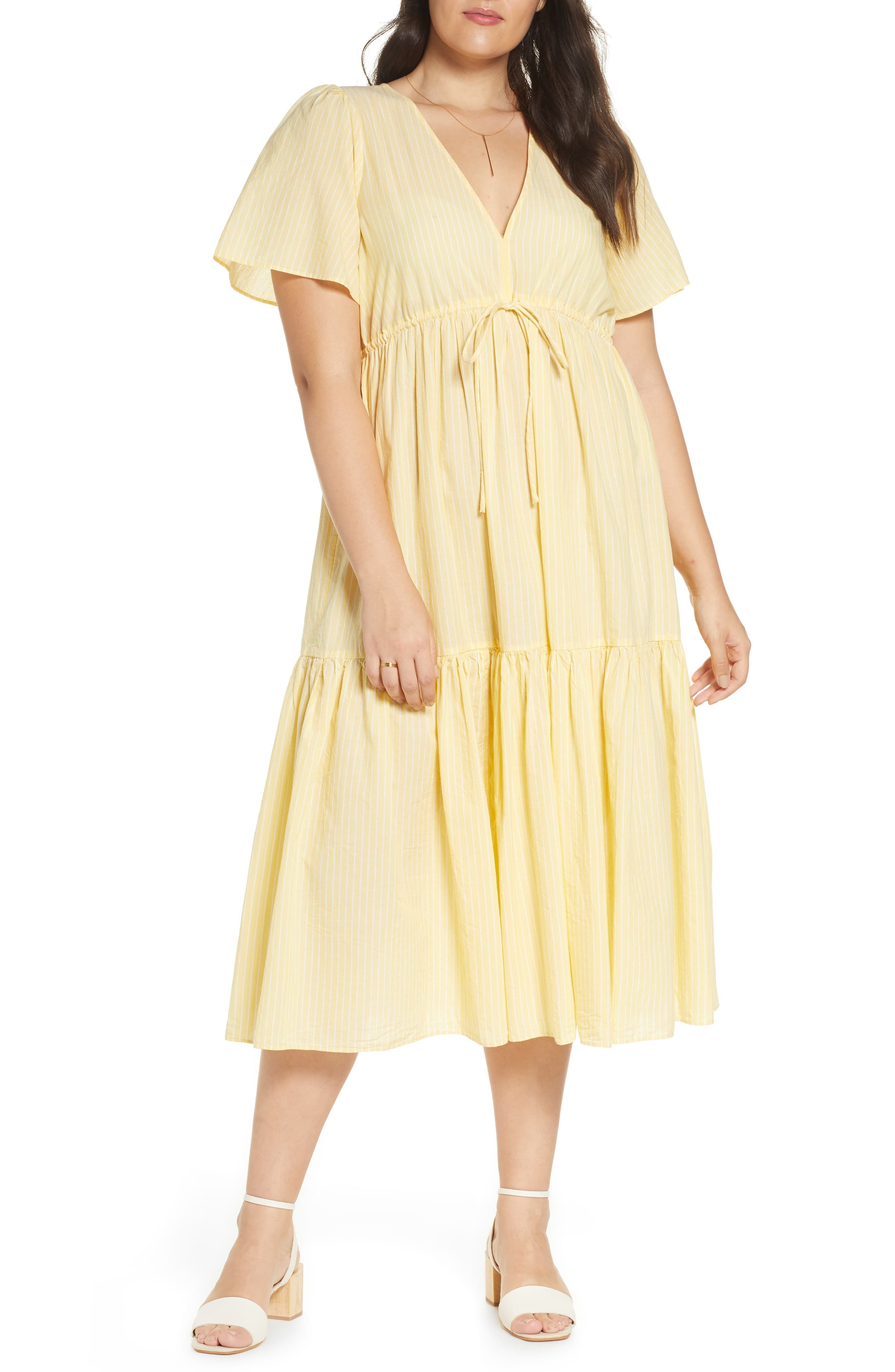 A more casual version of my beloved dress — this would make an excellent beach coverup.
Madewell V-Neck Tiered Dress, $98, available at Nordstrom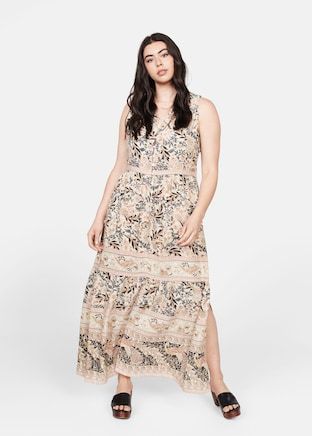 Mango's printed maxi is a boho dream.
Violeta By Mango Boho Printed Dress, $129.99, available at Mango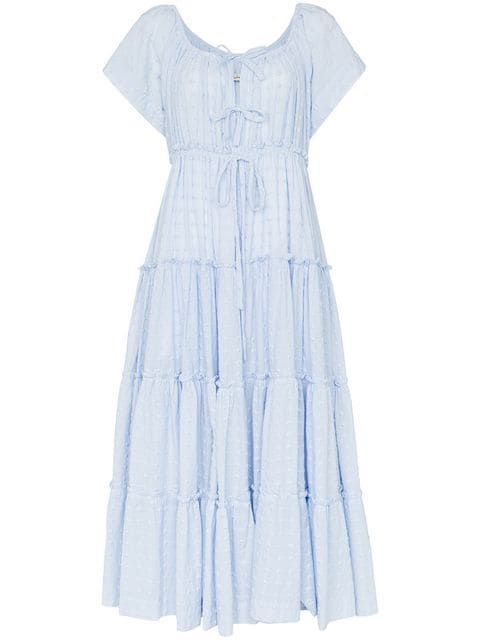 And once again friends, the dress!
Innika Choo Sea Mist Peasant Dress, $276.33, available at Farfetch
Click HERE to read more from Refinery29


Loading ...