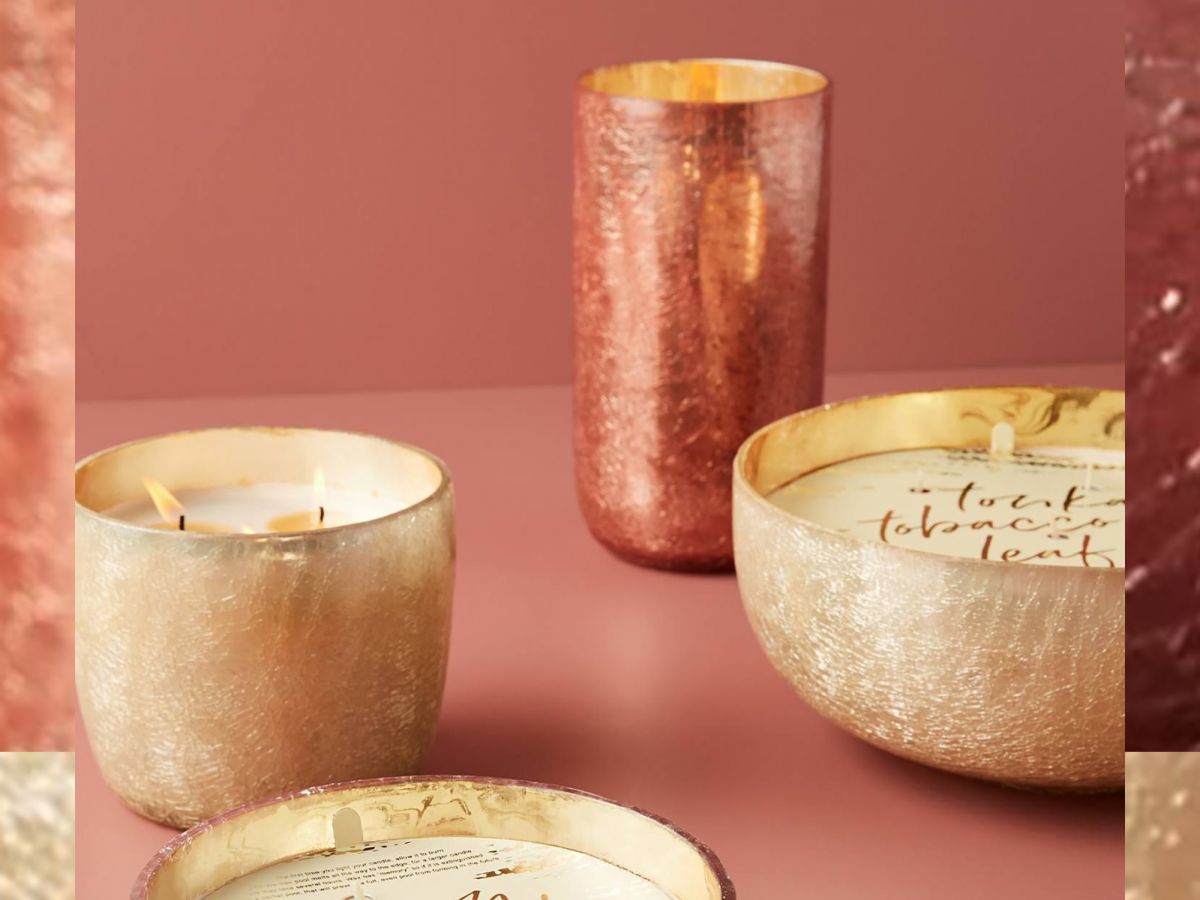 Fall is one of those extreme-festive seasons that overwhelms the senses (sights, tastes, and smells all included). And because smell is the strongest of all the senses, it's tough to live our best autumn lives engulfed in a cloud of over-the-top fragrances. To avoid that fate this year, we hunted down the top-rated candles filled with only the softest and coziest fall scents — NOT the ones that smell like a PSL fever dream.
The glowing glass votives ahead hold only reviewer nose-approved autumn aromas, from falling leaves to wood fires and sophisticated (subtle!) pumpkin spices. Don't live in fear of the season's infamous scent explosions — instead, celebrate all the evocative sweater-wearing, red wine-sipping, and apple-picking notes it has to offer.
Promote your product line on a page similar to this. Contact matt at oyetimes.com for more details.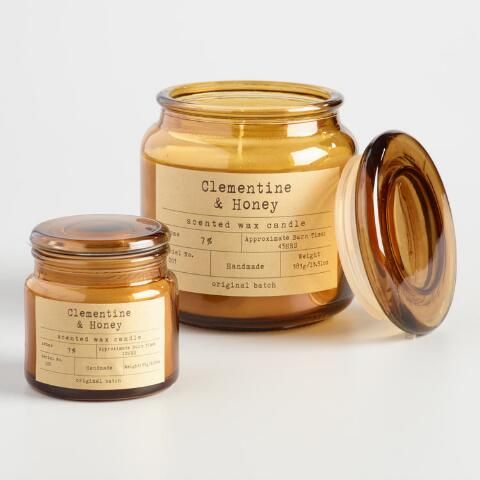 World Market Clementine Honey Apothecary Jar Candle
"This is my favorite candle scent ever! It smells amazing and instantly cozies up any space," one rave reviewer says of this bestselling amber votive filled with hand-poured, sweet clementine and creamy honey-scented wax.
Cost Plus World Market Clementine Honey Apothecary Jar Candle, $14.99, available at Cost Plus World Market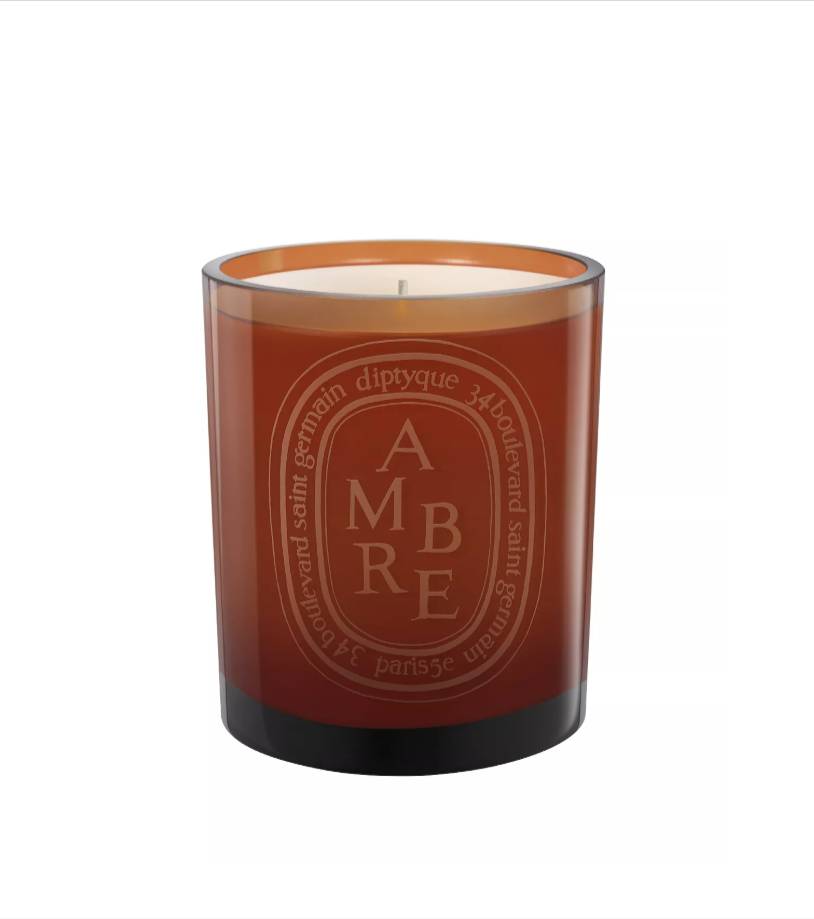 It totes a premium price tag, but with 4.7 out of 5 stars on Bloomingdales this spicy autumn scent in a hand-blown and amber-tinted glass container is worth the seasonal investment. As one reviewer gushed: "This is one of my all time favorite candles from Diptyque. It has a really nice woody, spice scent that is beautiful in autumn and winter. I really like the beautiful colored glass of the bigger jars, makes it even more special when its out on display. I find that even when the candle isn't lit you can smell it faintly in a room which I really like."
Diptyque Ambre Scented Candle, Colored Glass Jar, $95, available at Bloomingdale's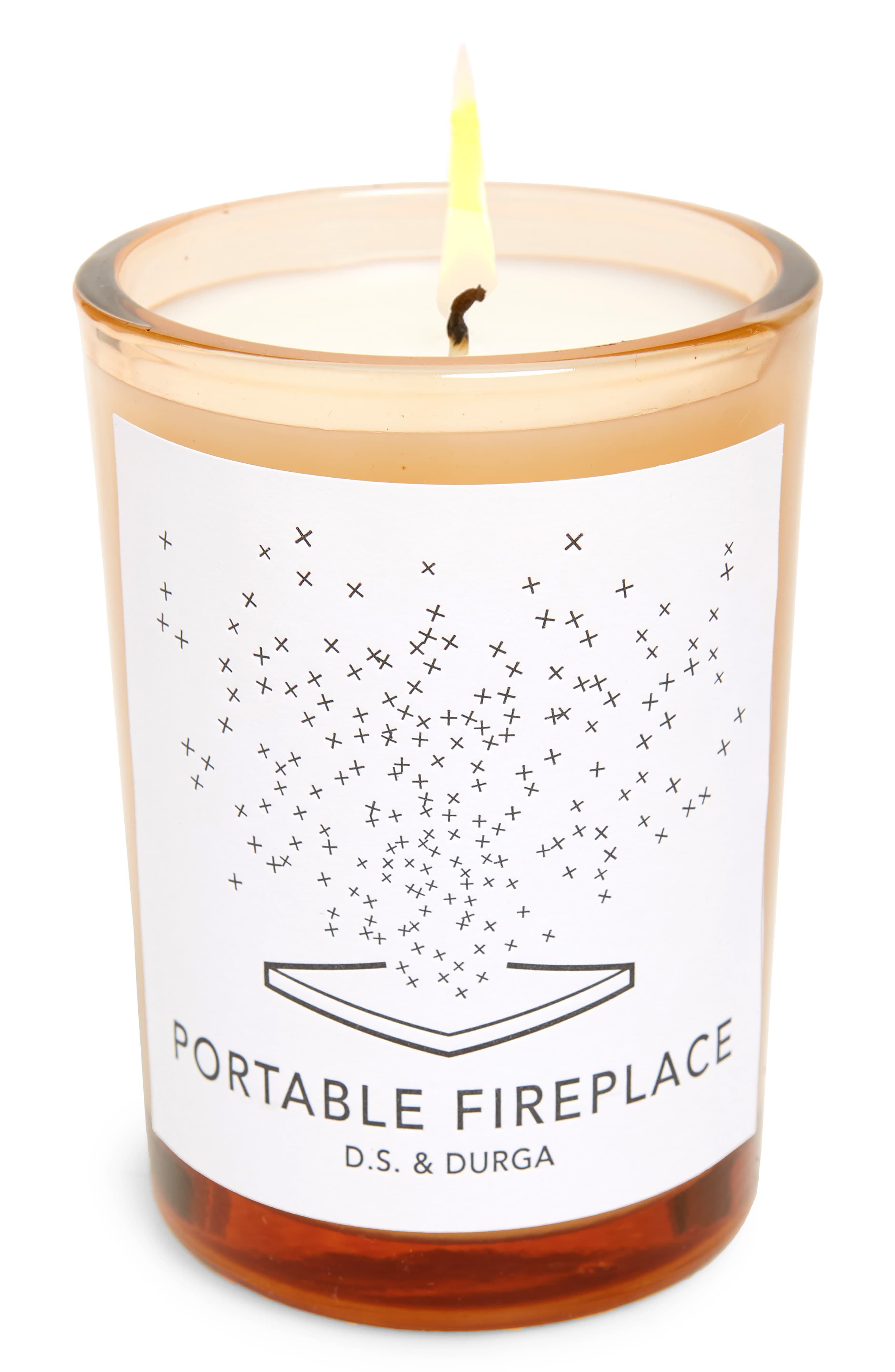 D.S. & Durga Portable Fireplace Candle
This luxury candle — filled with notes of pine to cedar, ash oak, and birch wood — as one Amazon reviewer frankly put it, "really does smell like a wood fire."
D.S. & Durga Portable Fireplace Scented Candle, $65, available at Nordstrom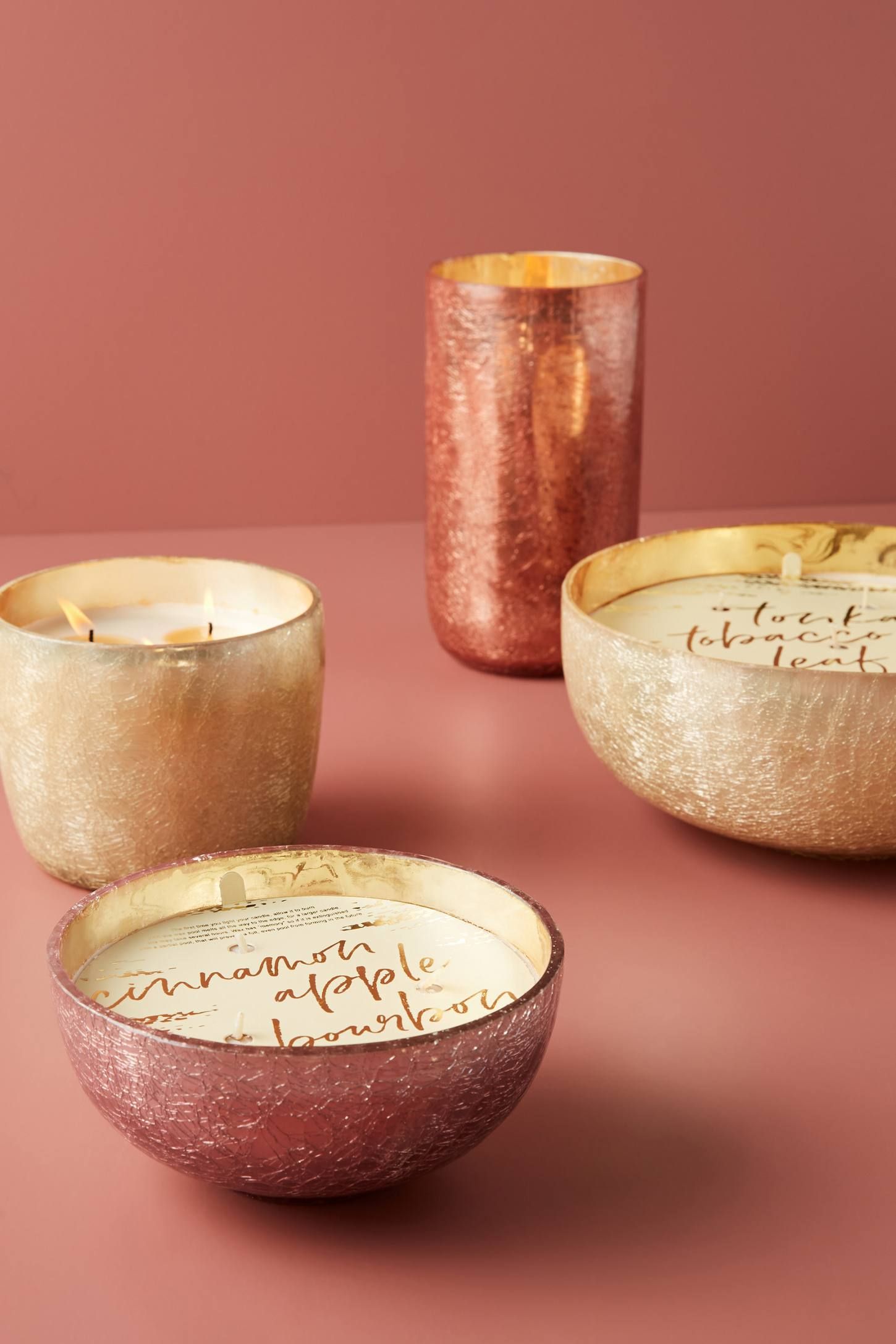 Anthropologie Craquelle Glass Candle
These glowing glass votives combine amber fall hues and fragrance-filled interiors — from Cinnamon Apple Bourbon to Tonka & Tobacco Leaf, Pumpkin & Sweet Vanilla, and Ebony Woods & Amber scents — that one reviewer deems, "smells so amazing—think of the turn from summer to fall when it starts getting cool and the leaves start to fall. Amazing scent and the packaging is so pretty! Great burn time too!"
Anthropologie Craquelle Glass Candle, $26, available at Anthropologie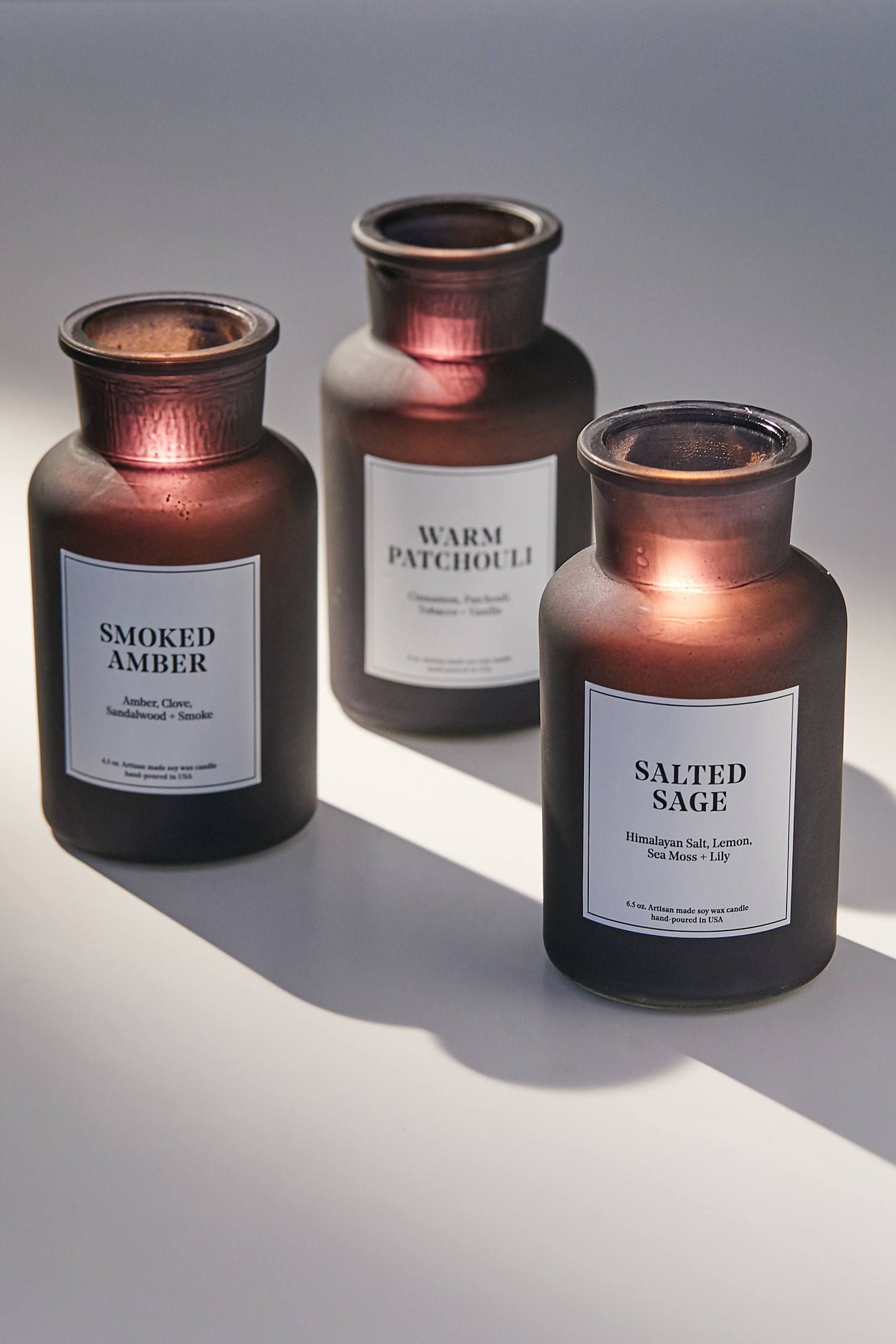 Urban Outfitters Parker Collection Candle
From Warm Patchouli to Smoked Amber and Salted Sage, these black-glass votives are filled with scented soy-wax that reviewers call, "Literally the best candle!" from unique-sturdy packaging to overall amazing smell.
Urban Outfitters Parker Collection Candle, $16, available at Urban Outfitters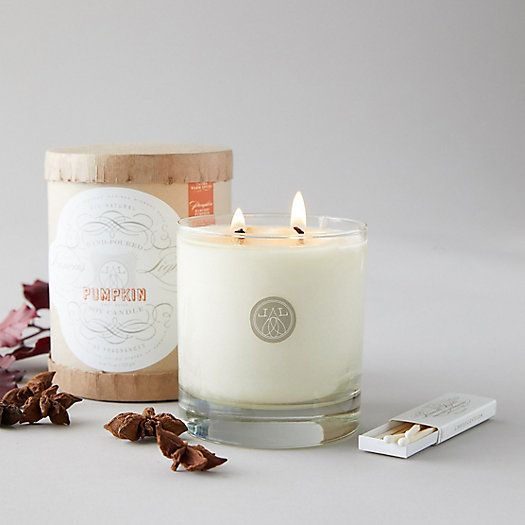 Terrain Linneas Lights Pumpkin Candle
Crafted from soy wax infused with pumpkin and herb fragrance oil, one repeat purchaser describes this candle as a, "Great fall candle," that has, "such a soft pumpkin/spice/warm scent without being overwhelming."
Linnea's Lights Linnea's Lights Candle, Pumpkin, $34, available at Shop Terrain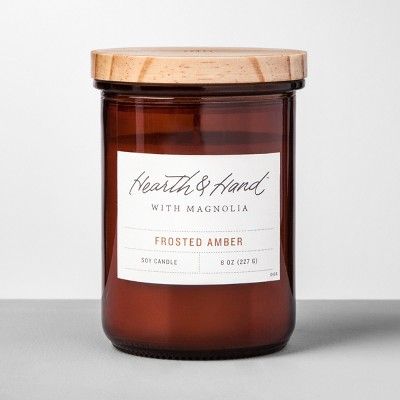 Hearth & Hand With Magnolia Frosted Amber Candle
This frosted-amber candle that reviewer describe as, "masculine and very fall-ish," totes glowing praise from, "The best smelling candle I've ever owned," to, "A great smell that is just right. Not too spicy and not too sweet-floral."
Hearth & Hand with Magnolia Container Candle Frosted Amber, $11.04, available at Target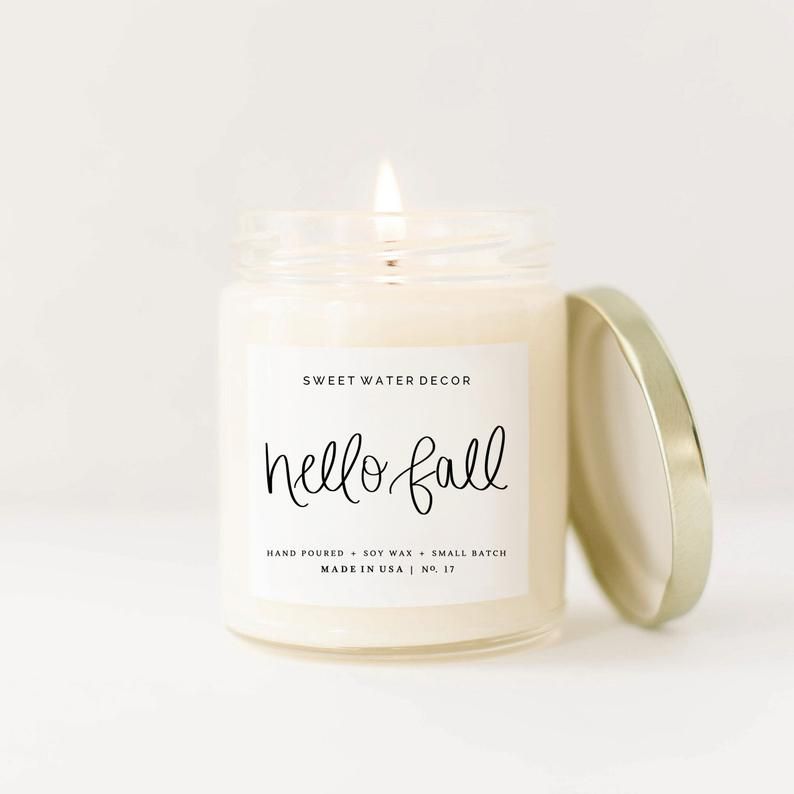 Etsy Hello Fall Hand-Poured Candle
This hot cider and cinnamon-scented candle is handmade in the U.S. with premium fragrance oils, soy wax, and a cotton wick — it also boasts over 2,000 reviews on Etsy with fall-obsessed customers raving, "I'm so happy I purchased the Hello Fall candle. Smells amazing, just like Fall, and beautiful jar. The shipping was lightening speed, and [the seller] Melissa was super helpful with my questions. I also love that this candle is handmade with soy wax. I can't wait for Fall!"
SweetWaterDecor Hello Fall Candle 9oz, $17.99, available at Etsy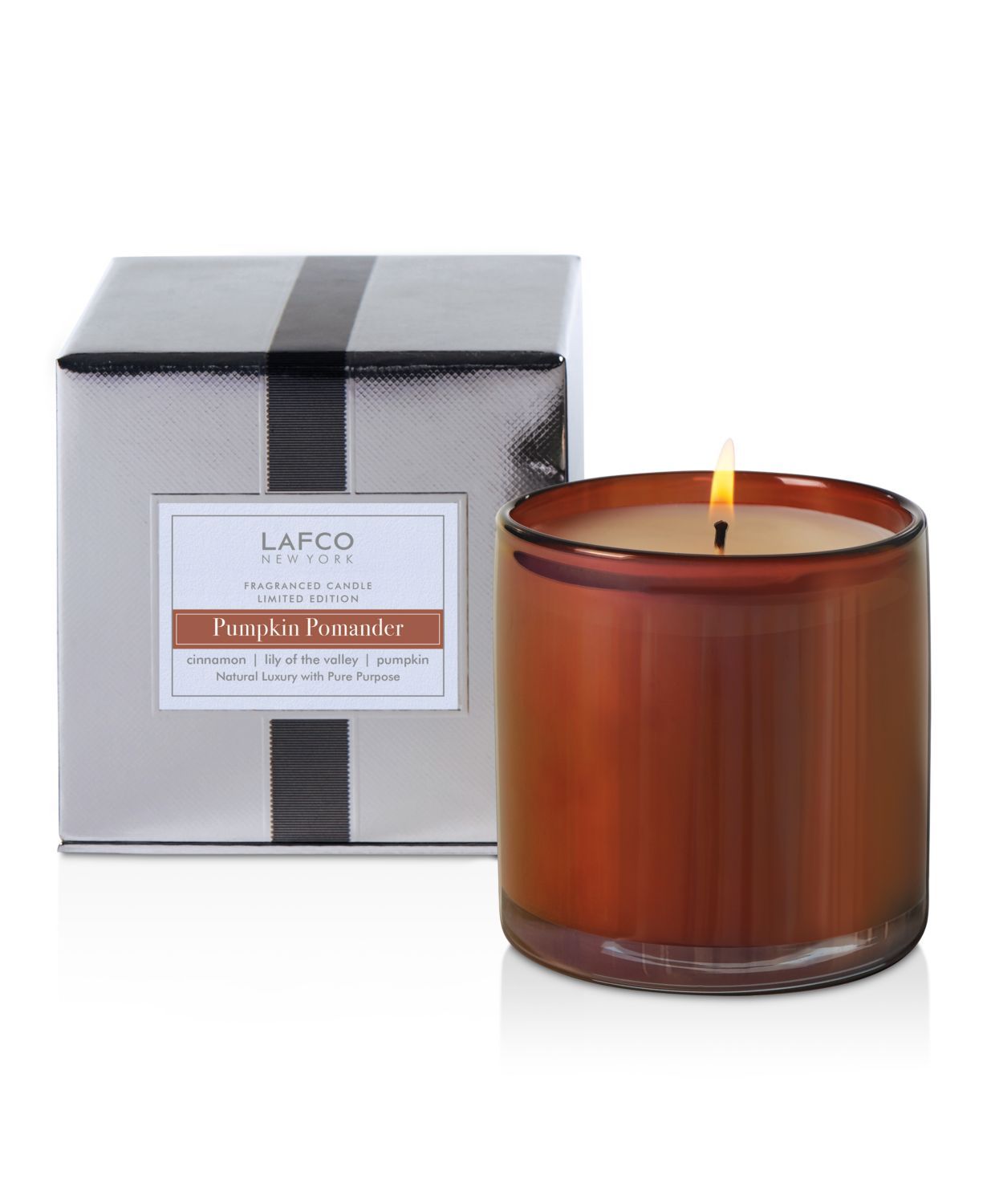 LAFCO created the pumpkin spice candle to end all pumpkin spice candles — as one reviewer glowingly put it: "The LAFCO Pumpkin Pomander Candle is my go-to candle from October through December. It's fragrance fills our house with the most amazing pumpkin fragrance; it's like I've been baking pumpkin pies 24/7! The fragrance is crisp and does not have a heavy feel as some candle fragrances do. I would highly recommend this candle; it invites happiness and comfort into your home!"
Lafco Pumpkin Pomander Candle 15.5 oz, $65, available at Bloomingdale's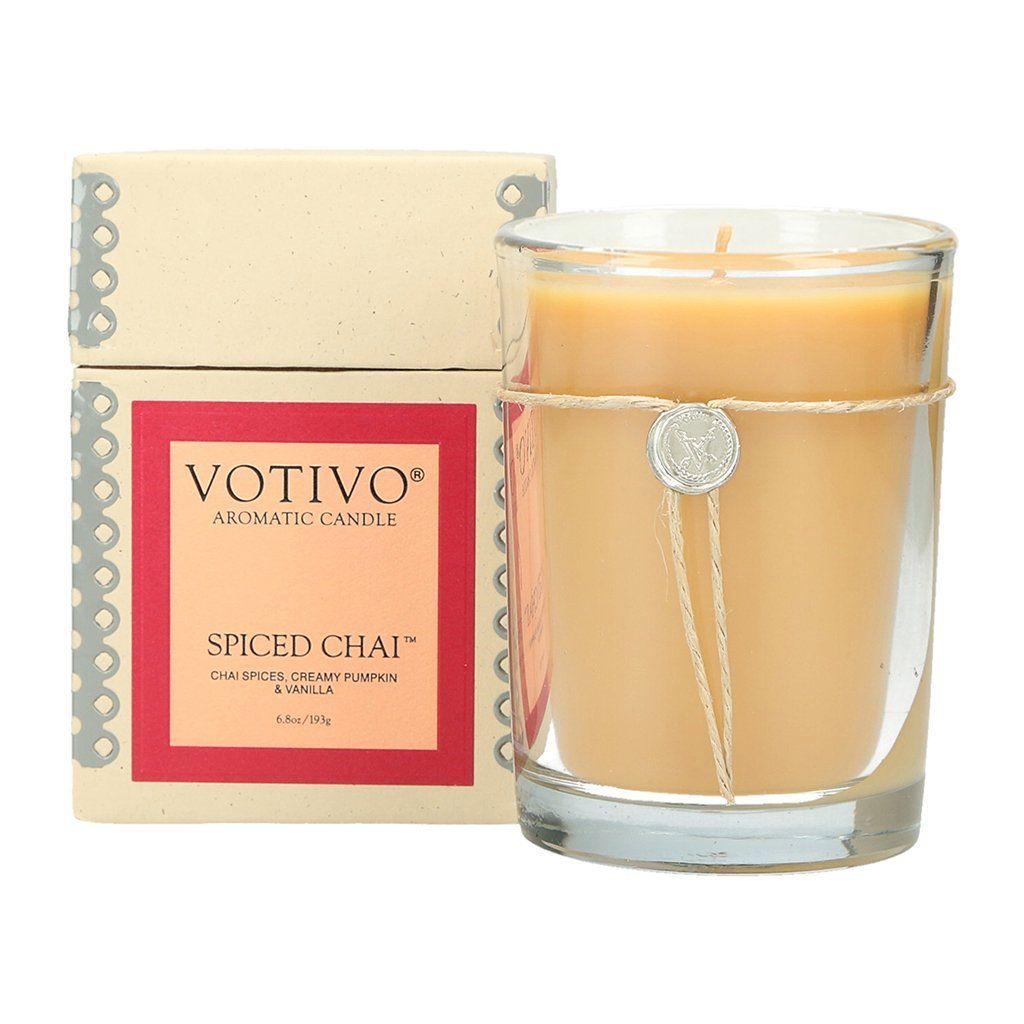 Infused with notes of chai spices, pumpkin, vanilla, amber, resin, and sandalwood, reviewers attest that this fall-essential candle is simply, "amazing." One sensitive-sniffer went so far as to leave the following detailed praise: "When it comes to scented candles, a little can go a long way. It may be that I have a sensitive nose so it is important that a candle complement the mood/atmosphere and not become something distracting. This candle has a lovely and subtle aroma that is relaxing and soothing. I like to use it when I am studying, reading a book, or decompressing after a long week (works even better with a glass of nice red wine). Highly recommended."
Votivo Spiced Chai Candle, $28, available at Amazon
Click HERE to read more from Refinery29


Loading ...