Welcome to Hype Machine, our hit-list of the top reviewed products across the web — according to a crowd of die-hard shoppers. Call this your 4-star & up only club, with entry granted by our devoted-to-the-goods shop editors
There are cruel days when one winter coat just isn't enough and reinforcements are necessary to avoid going completely numb. The additional layer of cold weather clothes that comes to our rescue on such dire days: the trusty insulated jacket. While our milder winter outerwear can run the stylish gamut in fits and aesthetic, arctic blast days require technical function like a quilted base layer or full-on puff.
As with many things, turning to the internet for a deep-dive into consumer comments is the best bet for finding vetted options. So, for this round of Hype Machine, we did just that. Ahead, find our curated list of the top-reviewed insulated puffers from shoppers who cut out the shiver. Click through to see which base layers will fit flawlessly underneath your favorite winter outerwear — while actually keeping you warm and snug on the chilliest days. And a few puffers to invest in for the days when you need the maximum armor.
Promote your product line on a page similar to this. Contact matt at oyetimes.com for more details.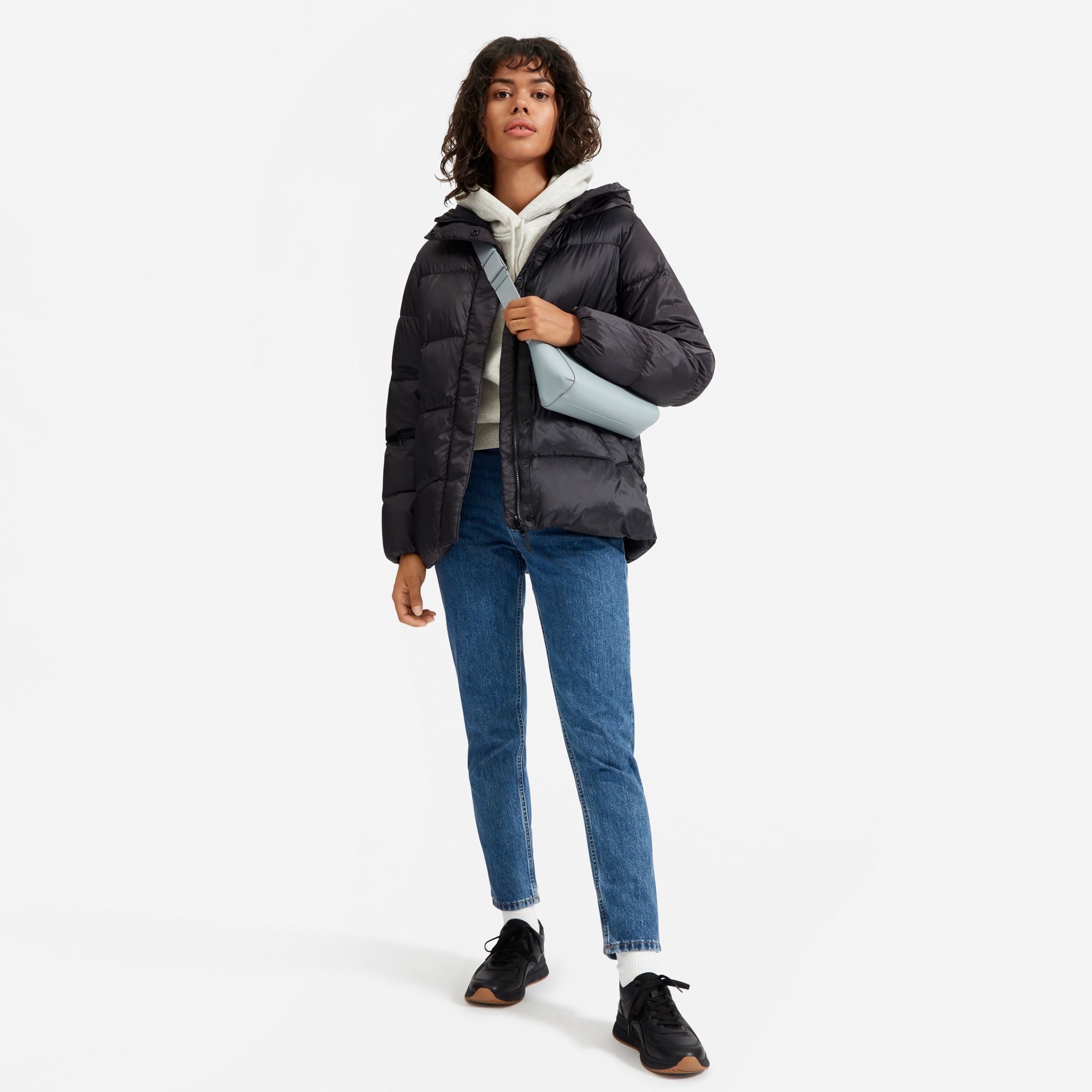 Eco-conscious shoppers, meet your puffer. The fill on this Everlane style is made from recycled down comforters and pillows, and the soft outer shell is made of 100% recycled fabric. Not to fret — it's still water-repellant.
The Hype: 5 out of 5 stars on Everlane
What They're Saying: "Picked this up two days before the cold weather dropped in NYC. Couldn't be happier. Super soft but also warm. Love the deep pockets, too!" – Kayli, Everlane Review
Everlane The Re:Down Puffy Puff, $, available at Everlane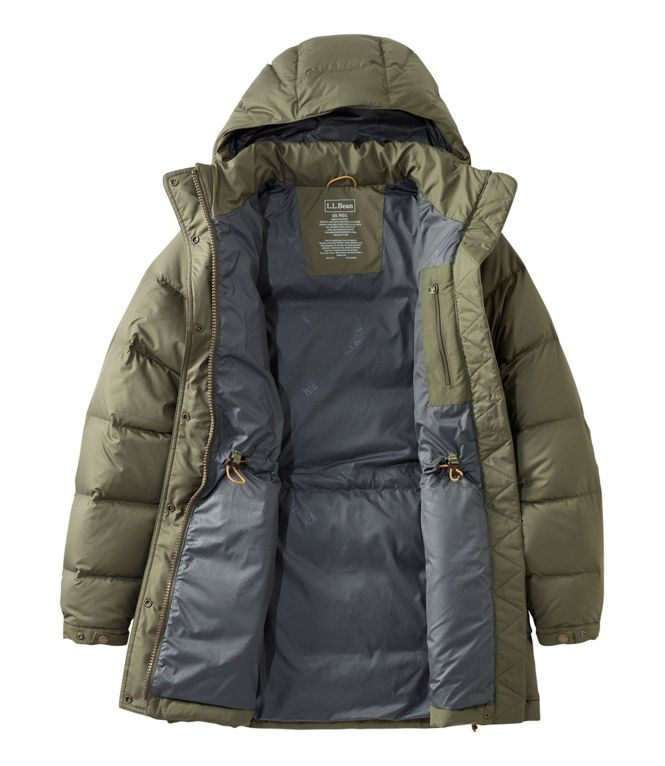 The 100% recycled exterior and innovative DownTek interior promises to keep you warm in 10° weather. This style also comes in petite and plus size with functionality including and removable hood and drawcord waist.
The Hype: 4.6 out of 5 stars on L.L.Bean
What They're Saying: "Absolutely love this jacket. It is water repellent which I did not find in the description but I wore it in a light rainfall and water beaded on the surface. The warmth is appropriately rated & I love the lightweight. Also, the length covers the tush without restricting leg movement." – Lacy, L.L.Bean Review
L.L. Bean Mountain Classic Down Parka, $, available at L.L. Bean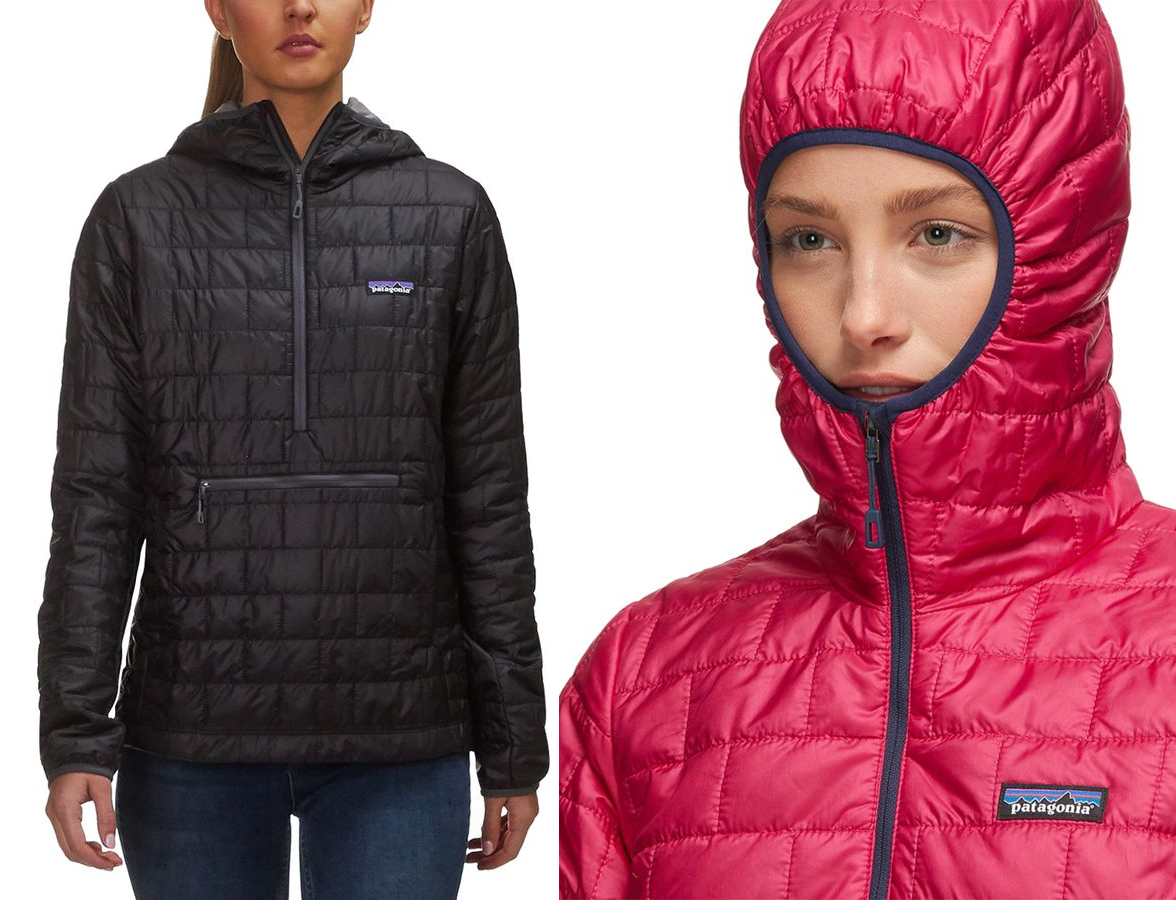 This Patagonia crowd-pleaser is perfect for active types looking for something truly lightweight, insulating, comfortable, and thermally-efficient. Look at that hood. Your move wind, your move.
The Hype: 4.9 out of 5 stars on Back Country
What They're Saying: "I'm crazy about this jacket. It's comfortable, form-fitting, & warm. I took it backpacking in the alpine and it was amazing. It packed down super small and then was my primary source of warmth in the mountains. I didn't even need to layer with it — it worked great on its own" – Jessica, Back Country Review
Patagonia Nano Puff Bivy Insulated Pullover, $, available at Back Country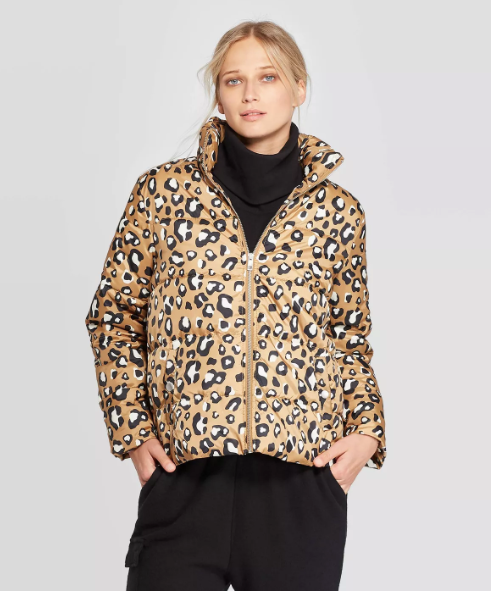 What doesn't look good in leopard print?
The Hype: 4.8 out of 5 stars on Target
What They're Saying: "I bought a small and a medium size, planning on keeping the size that fit best. I fell in love with it and kept the small. Then my friend came over, asked me where I bought it, and so I handed her the medium and she ended up buying it from me! Now we are happily matching and geared up for fall. It is a lighter weight, so perfect for New York October weather. As it gets colder through the winter, I will probably switch to a heavier weight winter coat." – Chandler, Target Review
Who What Wear Long Sleeve Flat Collar Jacket, $, available at Target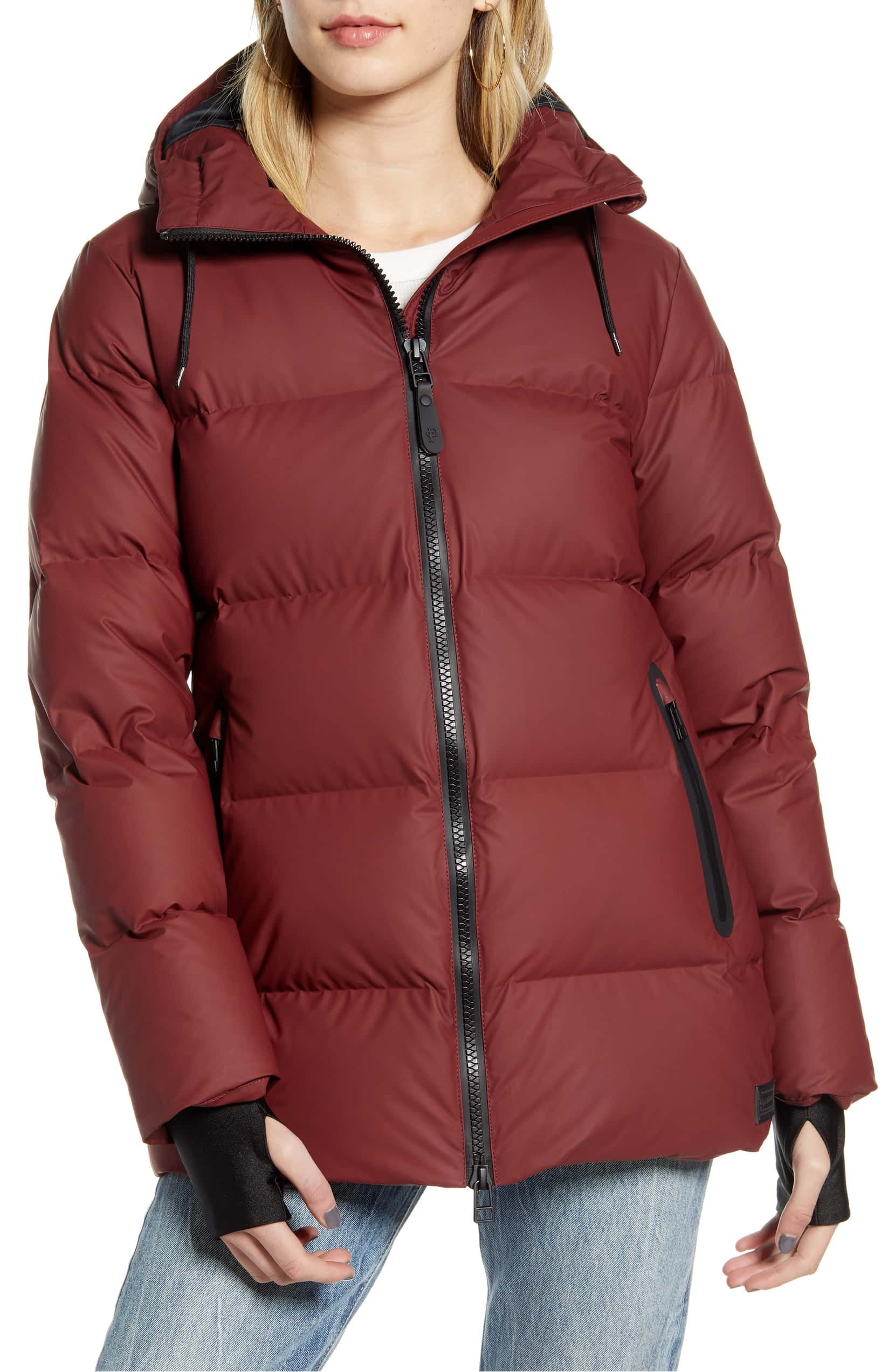 From the sporty hood that offers full coverage, to the welded seams so no water leaks in, to the coated zippers and the thumbhole cuffs on this poly-coated jacket — you simply will not get soggy wearing this puffer.
The Hype: 4.8 out of 5 stars on Nordstrom
What They're Saying: "This coat looks even better in person! Very well constructed and super warm while remaining very stylish and chic! Obviously a high-quality jacket as soon as you open up the box! HOWEVER, it is very snug fitting. I would suggest sizing up for a comfortable snug fit." – Kbell1, Nordstrom Review
Pendleton Fairbanks Hooded Waterproof Coat, $, available at Nordstrom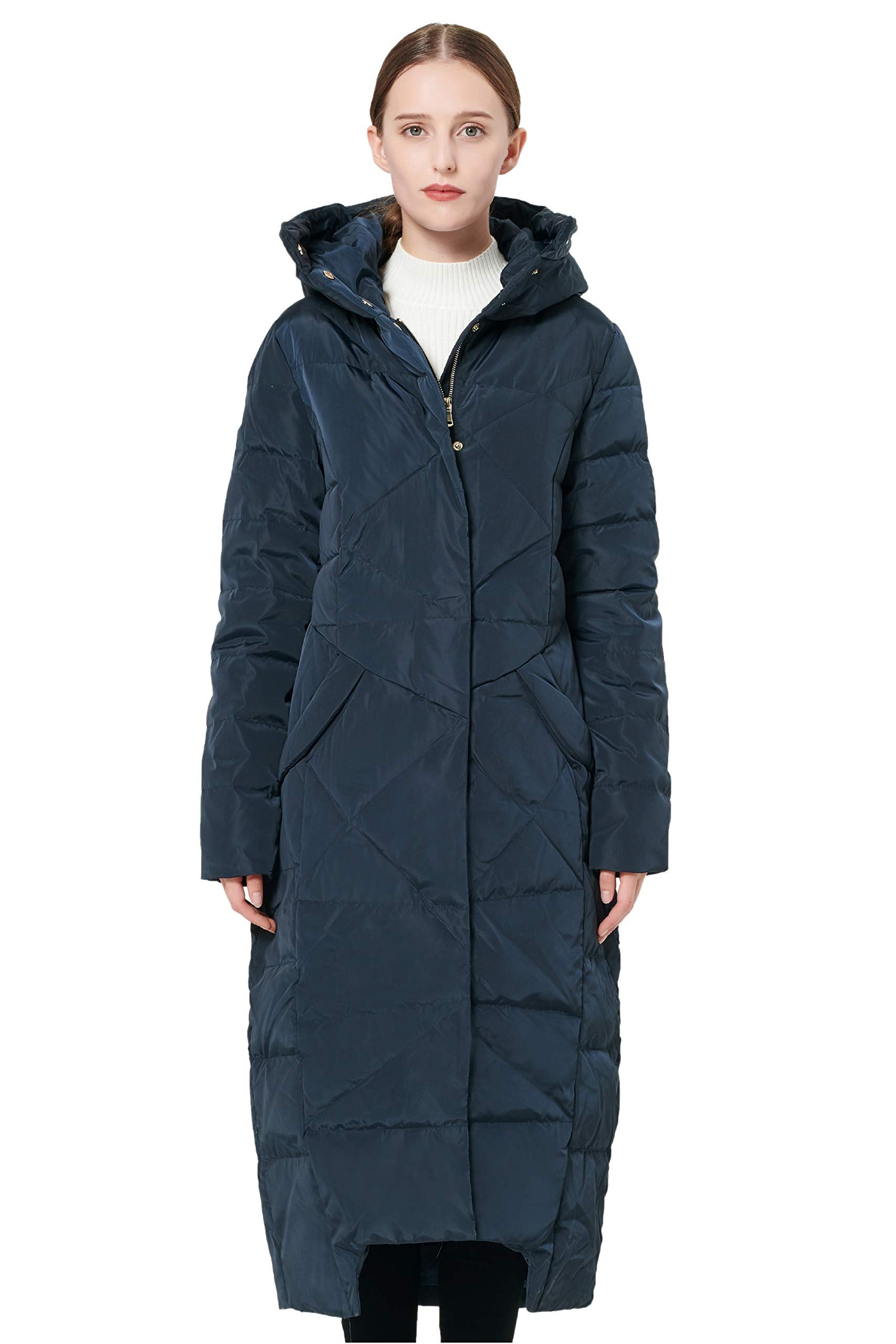 For those bone-chilling days when you need more coverage, this extra-long puffer covers all the bases.
The Hype: 4.3 out of 5 stars on Amazon
What They're Saying: "This is my second Orolay coat and I've loved them both. The one caveat I have with both of the coats I've ordered is that, if anything, they may actually keep me too warm? But, if you run cold or live in a cold environment, the coat is perfect. I love the inset cut on the bottom that makes for an unexpected silhouette. I'm 5'4 and the coat does run long on someone my height (almost to my ankles), but I wanted that, so not disappointed. Great quality and lovely color." – Samantha, Amazon Review
Orolay Winter Maxi Jacket with Hood, $, available at Amazon


Featuring paneling on the back of the waist, this puffer creates a fitted look for a flattering silhouette layered under your favorite coat.
The Hype: 4.8 out of 5 stars on Uniqlo
What They're Saying: "I own Ultra Light vests, a parka, and now this jacket, and I love them all. They are so light and pack so well when traveling, yet they do an amazing job keeping me warm. Cannot beat the price point and quality. Will likely get more in other colors. I always order a size up." – Baber, Uniqlo Review
Uniqlo Ultra Light Down Jacket, $, available at Uniqlo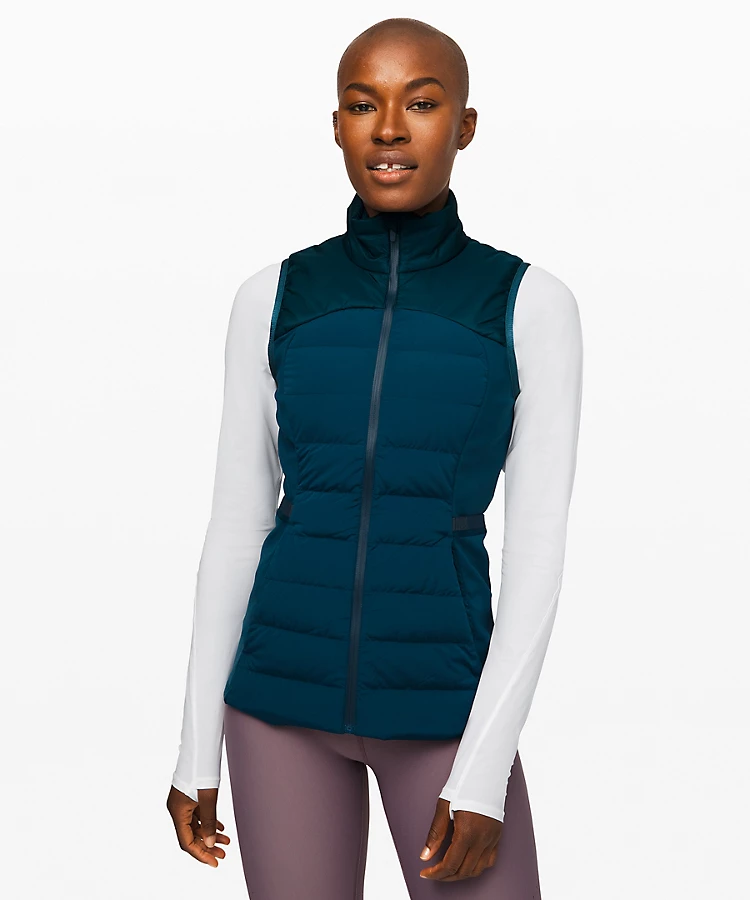 While you could absolutely layer this fitted puffer vest under a coat for extra insulation, its four-way stretch, breathable, tech fleece fabric was designed with runners in mind.
The Hype: 4.4 out of 5 stars on Lululemon
What They're Saying: "I ran the Chicago Marathon last week. I came in not realizing that 40 degrees in Chicago means something completely different than New York 40-degree weather. I went into the nearest Lululemon and the sales associate suggested this vest. I am forever grateful for that woman, because this vest not only kept out the chilling and cold winds but also allowed me to run comfortably when my body began to heat up. I ran with it all 26.2 miles and did not feel annoyed or wanting to take it off. It is a great running vest! If you need one, this one is" – Lululemon Customer Review
lululemon Down For It All Vest, $, available at lululemon


For seamless layering, this lightweight jacket fits close to the body to avoid any extra bulk.
The Hype: 4.5 out of 5 stars on Amazon
What They're Saying: "Warm, but not too bulky. Very light. I like it. If you are on the fence about sizing, order up especially if you have hips." – Robyn M., Amazon Review
Amazon Basics Lightweight Water-Resistant Packable Puffer, $, available at Amazon


Perfect for all your winter needs, this versatile puffer also coverts into a pillow through a hidden pouch in the collar—ideal if you're a wandering traveler.
The Hype: 4 out of 5 stars on Zappos
What They're Saying: "Pure genius is what this jacket is. Packing for a ski trip can be quite daunting because you have to bring so much and I'm usually limited to bringing just my ski jacket. This time I was able to bring this jacket because it turns into a pillow; so, I could carry it on the plane with me, use it as a pillow and at the ski resort, wear around town; very warm as well. Worth every penny." – Customer, Zappos Review
TUMI Clairmont Packable Travel Puffer Jacket, $, available at Zappos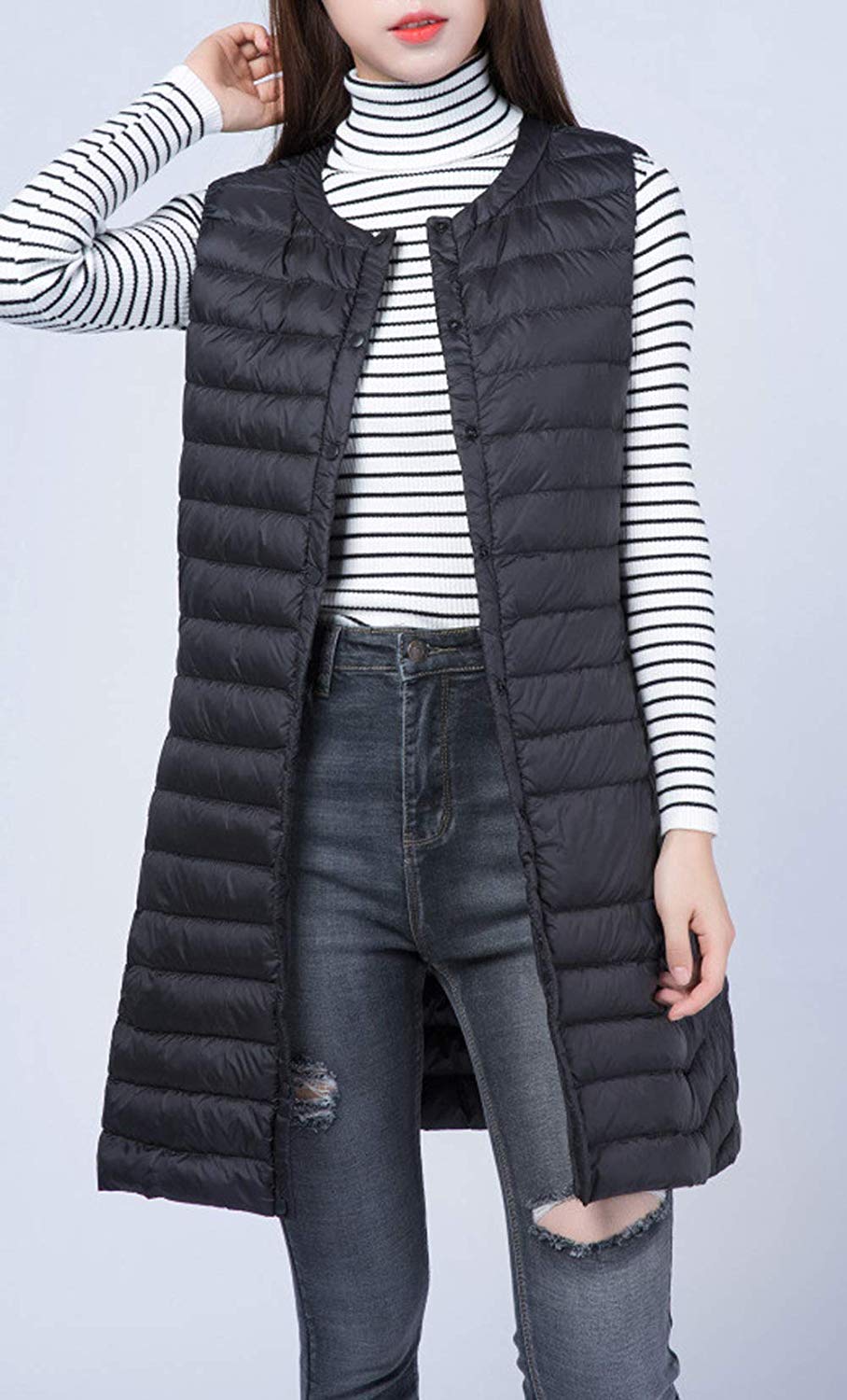 The Ultra Lightweight Puffer Vest
This vest is lightweight — like, super lightweight. It received marks against it because it was so light but our Shopping editor owns this style and swears by its whisper-thin insulation and butt-covering attributes if you're looking for something to serve as a base layer only.
The Hype: 3.9 out of 5 stars on Amazon
What They're Saying: "I was looking for a warm layer that was long and this does the trick nicely. I can wear it under a raincoat in the spring." – Customer, Amazon Review
Chouyatou Light Button Up Quilted Down Vest, $, available at Amazon
Click HERE to read more from Refinery29


Loading ...