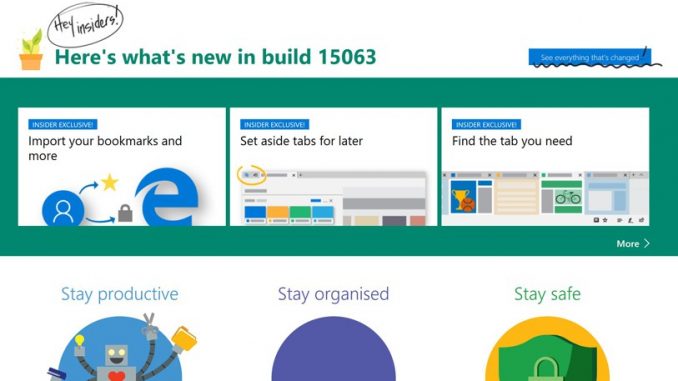 By Stephen Pate – You don't have to wait until April 11, 2017 or later to get the latest cool update of Windows 10 called Creators Update. With a few tricks, you can get it today. And the Creators Update is free if you have a licensed copy, just like Mac OS.
The RTM build of Windows 10 Creator is now available if you sign up for the Windows Insider Programme ("Program" in the USA) Fast Ring. That's it. Sign up, reboot and wait for the invitation to show up on your computer.
The update is quick to install and very to have a few weeks earlier than your friends and co-workers. Oops, probably not a good idea to surprise your Systems Administrator at work with a Preview Version since most companies like to work out any bugs and plan an update in an orderly fashion.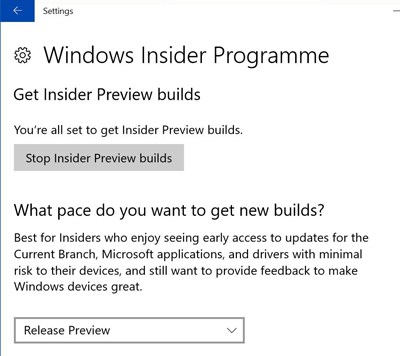 Windows 10 Settings Update – Windows Insider Programme (photo NJN Network)
Let's get started at home, shall we.
Go to Settings…Windows Insider Programme (in the USA it's spelled "Program")
Sign up – I can't remember if you get bumped out to the web page or not. If you do, log in with 2-factor authentication and follow the instructions.
Accept "Release Preview" as the build you want. Don't worry about build numbers which probably will be 15063
Reboot your computer
Wait
Wait! Yup, just sit back and wait. I checked a few hours later and the computer said I should restart to install the Preview.
Installation is the usually blue screen, chug-chug, install, update, restart which is the same routine as all Windows 10 major updates. My wife and I watched a movie on Netflix while I kept one eye on the other room. I made excuses to pause the movie when I thought the computer needed a little nudge.
New Update Privacy Settings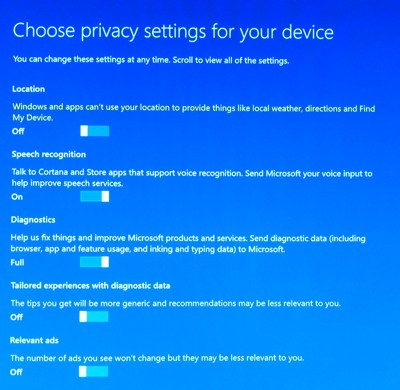 Windows 10 Creators Update Privacy Settings (photo NJN Network)
There is one screen you need to read carefully during the update. I took a photo and you can turn off how much information you are sending and receiving from Microsoft. I turned off news and ads right away and fine tuned a few settings.
I can't tell if you get more or fewer ads with the switch off so I'm trying off and will see what happens. Imagine ads on the Home Screen. Imagine ads on the Home Screen. Who would think of that besides Microsoft – Google in the browser.
New in Edge, Office 365 and Windows Store
A few minutes after that you're up and running with some new options about Edge, Office 365 and Windows Store.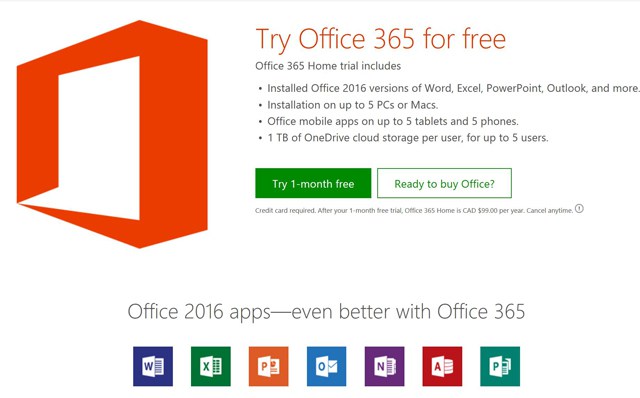 Office 365 in Windows Creators Update (photo NJN Network)
You can install Office 365 on a trial if you don't already subscribe. It's one of the best deals around. For $99 a year, you and your family can have Office 365 on 5 computers each account with 1 TB of OneDrive storage.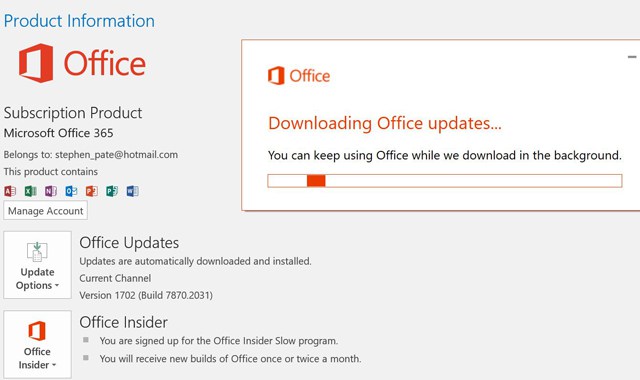 Windows Creators Update brings Office 365 2017 update (photo NJN Network)
I've used Office 365 for 2 years and it's as good or better than the old desktop version. You get an update to the 2017 version and there are plenty of new features to learn.
The Windows Store looks new and fresh and there are cool apps that tie in your new 3D capabilities in the Creators Update.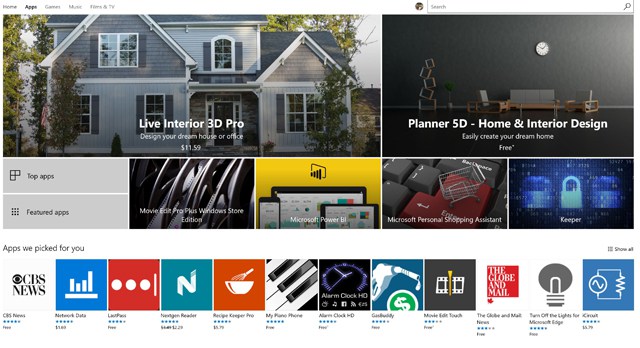 Creators Microsoft Store gets refresh and new apps (photo NJN Network)
The Windows Store looks new and fresh and there are apps that tie in your new 3D capabilities in the Creators Update.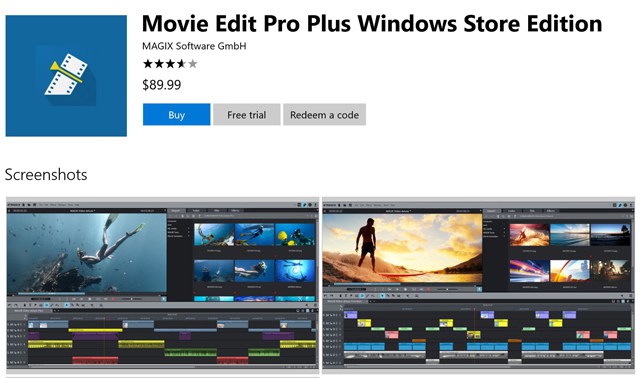 Movie Editor Pro Plus by Magix (photo NJN Network)
I downloaded a trial of Movie Edit Pro Plus that I'm dying to try. I use Adobe Premiere but it's really getting long in the tooth and the Adobe Cloud pricing is too high for me. I paid through the nose for the Master series years ago and $500 a year is rich. Movie Edit Pro Plus promises a new updated interface and 360 effects. It may be the Final Cut Pro of Windows 10, or not. It's worth a try.
The 3D Home Design might be fun as well and then there's 3D Paint and a whole series of apps that use the 3D capability of Windows 10 Creators Update. I want to see if my iPhone will get a 3D Photo app from Microsoft to create the images. My wife has a co-worker with a 3D printer and the possibilities are endless.
There is so much to learn in Creator's Update I could write dozens of stories. For now I'm going to try everything I can and read the latest updates from other computer sites.
What's the downside of the Preview? I don't think much but there may be changes in the last build and no doubt updates since Windows 10 runs on 28% of all computers in the world, with 1000's of different computers with different configurations. Somethings will need adjustment. That's the beauty of Windows 10 – constant updates.
I love updates, upgrades and new software. I know there are risks. My wife thinks I like to live on the edge. I suppose she's right.
Enjoy your Preview version of Windows 10 Creators Update and may the force be with you.
Click HERE to read more.